How to Invest in NFT – Investing in NFTs for Beginners
Would you purchase a digital receipt as proof that you are the owner of the original version of music, picture, piece of art, or anything? Jack Dorsey, the Twitter Founder, sold his first tweet for $2.9 million. Can you remember "Charlie bit my finger?"
It was an amusing exchange that was filmed between two infant brothers back in 2007, and 14 years later, it was sold for $500,000. Welcome to the world of non-fungible tokens (NFT), and we are going to answer the big question, "How do you invest in NFT?"
#1 Broker to Invest in NFTs – eToro
How to Invest in NFT – Step by Step Guide 2021
If you are struggling to get the right way to invest in NFT, we have the perfect guide for you. It will take you less than five minutes:
⦁ Step 1: Open an eToro account – The first step is picking a broker, and we recommend eToro. You only need to visit their site and click "Join Now" to open an account.
⦁ Step 2: Verify your identity – As a regulated platform, eToro will require you to verify your identity. You can do this by providing them with your photo ID and a bank statement/utility bill.
⦁ Step 3: Deposit funds and buy Ethereum – Deposit funds and purchase some Ethereum to buy NFTs with.
⦁ Step 4: Invest in NFTs – Sign up to an NFT marketplace like opensea.org and use your Ethereum to buy NFTs.
A Brief about Non-Fungible Tokens (NFT)
Before delving deeper into investing in NFT, let's take a step back and understand what they are.
Well, non-fungible tokens have been around for a number of years, but the interest in how to invest in them exploded in March 2021 when artists, celebrities, and musicians started selling NFTs related to works they had personalized. The "Death of the Old," a piece of art by Grimes, was among the NFT drops and fetched $6 million. So, what exactly are NFTs?
NFT, shortening for non-fungible tokens is a unique and non-interchangeable unit of data that is stored on a blockchain. They represent easily reproducible components, such as audio, videos, and photos and rely on blockchain technology to establish the proof of ownership. However, the copies of the original files can be shared easily and are not restricted to the original owner.
The lovely thing is that you do not need to amass millions of dollars to invest in NFTs. You can also invest in NFTs by purchasing stocks of the companies that deal with them. You can also invest in them directly, although this method is pretty risky. We will highlight how both methods work and demonstrate why using eToro is the best.
Where to Invest in NFT Stocks: Choose a Broker
If you prefer to invest in NFT stock, you need to identify an appropriate broker. This should be a platform with a good user interface, affordable fees, and security. So, here are the top two options:
1. eToro: The Best Overall Way to Invest in NFT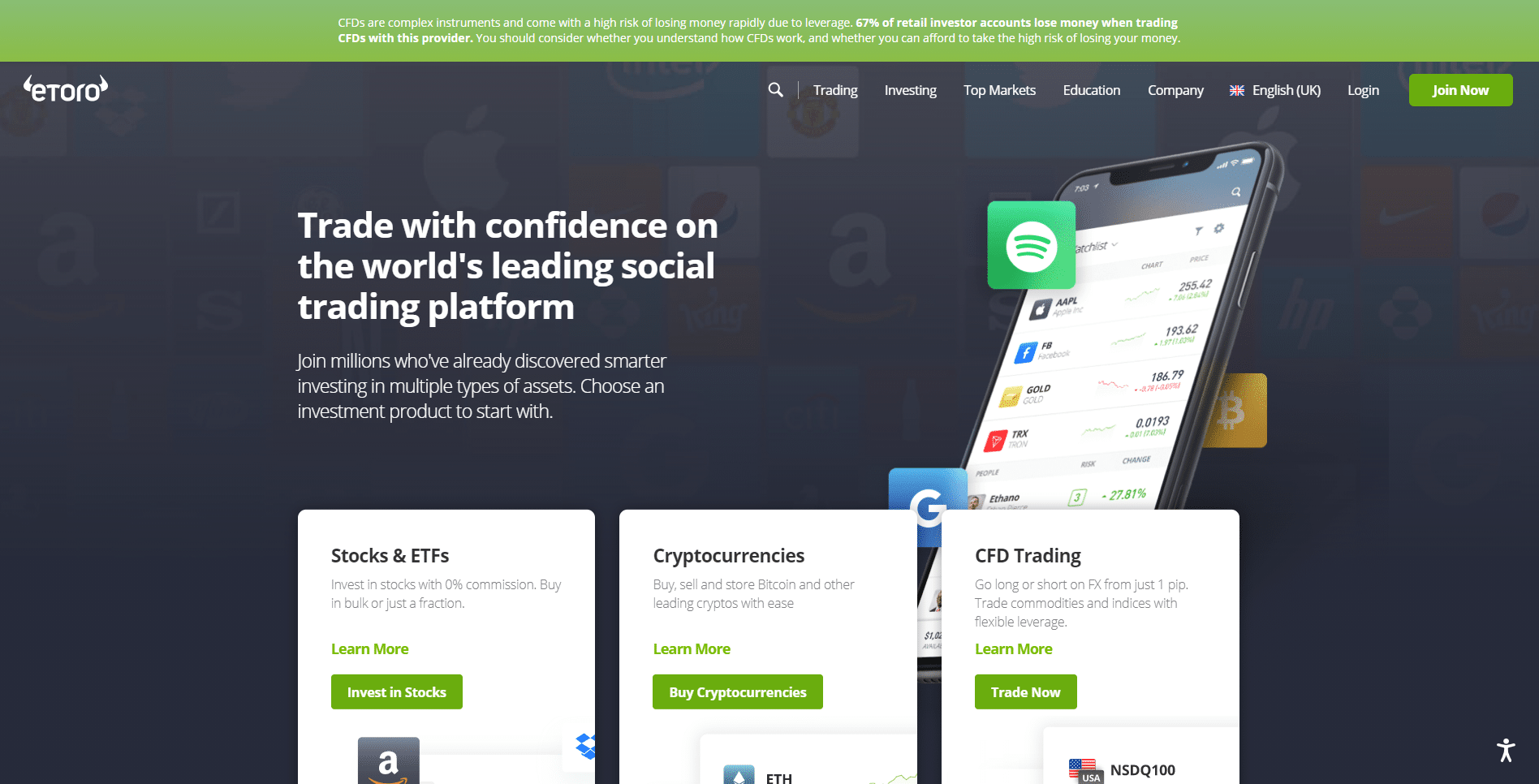 eToro was started in 2007 and is one of the largest trading platforms today. It has over 17 million users and is among the most trusted platforms for investors targeting stocks and cryptocurrencies. Here are some of the features that make eToro the best pick for NFT investing:
Security and Privacy
eToro has put a lot of effort into ensuring the platform is secure and reliable. It is regulated by CySEC and FCA, which implies that its system complies with high standards of security and professionalism. It also uses 2-factor authentication and SSL encryption for enhanced security. Therefore, you can expect your information, deposits, and personal data to be safe.
Fees and Structure
eToro also comes with excellent features that make it easy for both new and pro traders. If you are an experienced trader, the platform offers a wide range of instruments, from NFT stocks to and cryptocurrencies. When it comes to fees, eToro charges a commission of £5 for withdrawals and £10/ month if your account is inactive.
eToro Fees
| | |
| --- | --- |
| Fee Type | Fee Amount |
| Commission Fee | 0% |
| Deposit Fee | £0 |
| Withdrawal Fee | £5 |
| Inactivity Fee | £10 (Monthly) |
Pros
It is a regulated platform
Zero commission
Supports NFT trading
Intuitive user interface
Professional support
Cons
Does not support forex trading
67% of retail investor accounts lose money when trading CFDs with this provider.
2. AvaTrade – Great Option for NFT Investing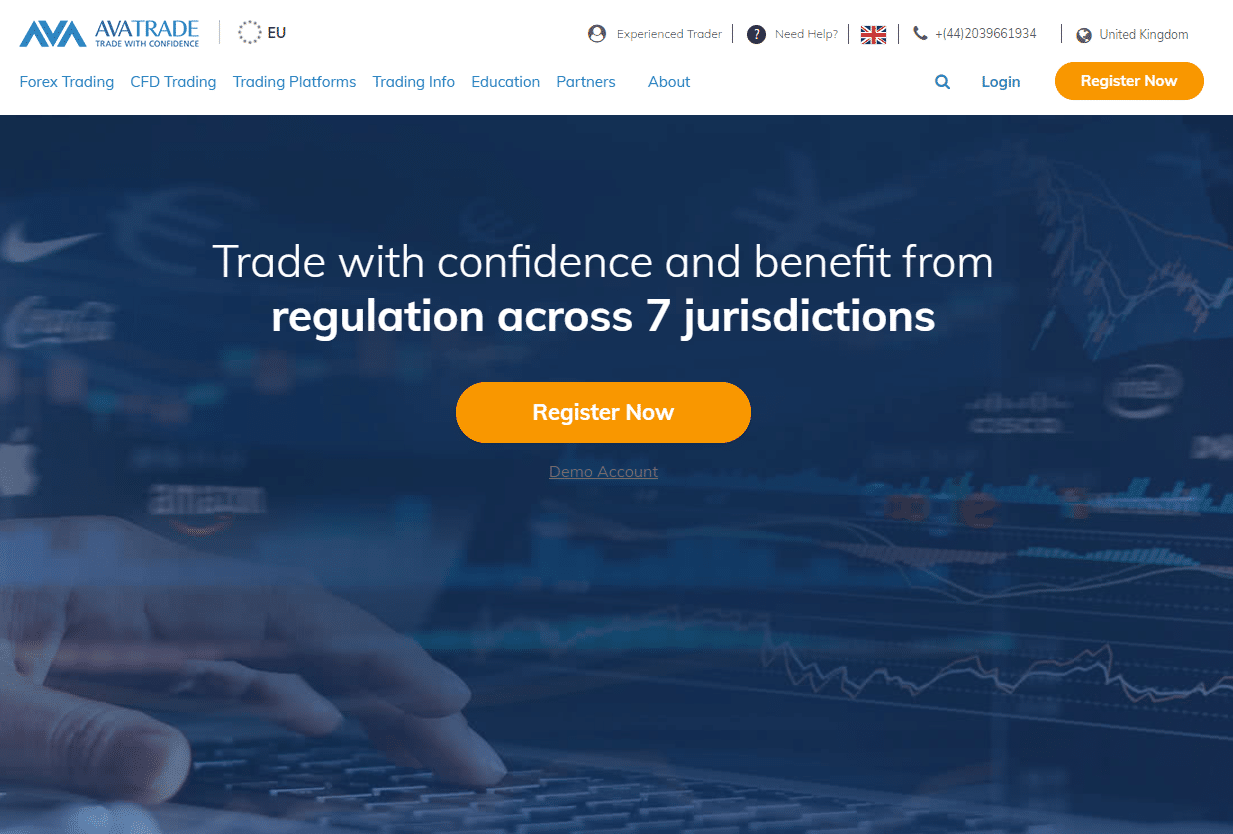 AvaTrade was started about 15 years ago and has remained one of the top options for stock, forex, and now, NFT stacks. Their platform is secure and very refined, offering investors a straightforward way to buy the instruments of choice.
Security and Privacy
Like eToro, AvaTrade puts a lot of effort into keeping user assets and information as secure as possible. You will appreciate their commitment to progressive improvement, especially for their security features. To reduce the danger of digital attacks, the platform uses 256-bit encryption. It also integrated McAfee Secure to help obscure any card or identify document details.
Fees and Features
To provide users with an outstanding experience, AvaTrader boasts of a host of advanced features. For experienced traders, AvaTrader offers professional accounts that provide enhanced leverage and more financial trading instruments. Another unique feature is the Islamic account, which targets to enhance inclusivity.
AvaTrade Fees
Fee Type
Fee Amount

 

Commission Fee

0%

Deposit Fee

£0

Withdrawal Fee

£0

Inactivity Fee

£50 after 3 months & £100 after 12 months
Pros
Regulated
Islamic account
Professional trading account
Commission-free
Excellent support
Cons
Not available in certain countries
Steep inactivity fees
Your Capital is at Risk.
Broker Fee Comparison
If you are still unsure about the broker to work with, here is a head-to-head comparison.

| | | | | |
| --- | --- | --- | --- | --- |
| Broker | Commission | Deposit Fee | Withdrawal Fee | Inactivity Fee |
| eToro | 0% | $0 | $0 | $10 monthly (after 12 months inactivity) |
| Capital.com | 0% | $0 | $0 | $0 |
| AvaTrade | 0% | $0 | $0 | $50 after 3 months, £100 after 12 months |
Different Ways to Invest in NFTs
There are two main ways of investing in NFT, buying through a broker or directly via an appropriate marketplace. Here is a closer look at the two:
Invest in NFT Stocks
In the first six months of 2021, sales of non-fungible tokens (NFT) rose to more than $2.5 billion, according to DappRadar. If you are eager like most investors, this type of asset is worth exploring. One of the methods that you can use to invest in NFT is buying directly on the marketplace (we will look at this method later). The second method which you should consider is investing in stocks of companies that deal with NFT.
Firms such as Twitter Inc. and Mattel Inc. have helped to make NFTs very popular, and investing in them now will be a great idea because of the soaring demand. With celebrities such as Perry and Jay-Z climbing the non-fungible token train, you can expect the demand to keep growing. Here are some top stocks for you to consider:
Hall of Fame Resort & Entertainment Company (HOFV)
The Hall of Fame Resort & Entertainment Company, a NASDAQ-listed firm based in Ohio, is known for marketing resorts and entertainment services. In August 2021, the company entered into a partnership with Dolphin Entertainment to launch a playbook. The playbook contains a series of collectibles that will showcase the most memorable plays for the careers of the top six famous athletes. When this news was released, the share price of Hall of Fame Resort & Entertainment Company stock shot up by about 6.5%.
By the close of the first quarter of 2021, six hedge funds held stakes worth $12.7 billion in the Hall of Fame Resort & Entertainment Company. As NFTs become more popular, Hall of Fame Resort & Entertainment Company stock is one of the most promising assets, and you should take note.
Cinedigm Corp (CIDM)
Cinedigm is a New York-based company that mainly deals with marketing movies, television and other forms of short content. In April 2021, the company launched Fandor Selects, a one of its kind NFT film label that targets focusing on classic films. The company was conceived in 2000 and has grown over the years to reach a market cap of over $260 million.
In early august 2021, Alliance Global Partners, an investment advisory, raised the price of CIDM from $3 to $3.25. The advisory group highlighted that the company is well-positioned for accelerated growth in the coming years. One of the top investors in CIDM is Cinedigm Corp, which has over 239,551 shares. Like our first choice, this can be an excellent option for investors.
Dolphin Entertainment (DLPN)
Dolphin Entertainment is a firm based in Florida and deals with entertainment and premium services. The company's market cap is about $76 million, and it posted $24 million worth of revenue in 2020. To trade NFTs, Dolphin entertainment signed an agreement with the Fame Resort & Entertainment. Notably, the value of DLPN skyrocketed earlier after announcing it was getting into NFTs. Maxim, a capital advisory firm, raised the price of DLPN by $18 from $10 to $28.
To further demonstrate its focus on NFTs, Dolphin Entertainment announced it entered into a partnership with FTX. The efforts to further create a large marketplace for NFTs is bearing fruits as more entertainment, sports entities and personalities express interest. The expected flow of new NFTs and customer interest in the company make it an excellent NFT investment option.
DraftKings
DraftKing is another top company of interest. The company launched a marketplace mainly for athlete-related NFTs. Now, it has become one of the leading names in sports gambling, and investors transition seamlessly to NFTs stocks.
Sports cards have been one of the preferred methods of buying sports-related collectables, and DraftKing is approaching NFTs in the same manner. Today, non-fungible tokens closely resemble sports cards, but they are more exclusive and easier to trade on the market. Some of the athletes that DraftKing is looking forward to selling their NFTs include Wayne and Gretzky.
Invest in NFT Directly on the Marketplace
Another method of investing in NFTs is buying them directly on the marketplace. Note that unlike purchasing stocks of a company that gives you some ownership of the enterprise, buying the actual token or part of it implies you own the entire or section of the token. As we will highlight, this method requires an inherent understanding of how the blockchain system works and having an appropriate crypto wallet. If you are new and want a more reliable method of investing in NFTs, dealing with stocks at eToro might be a better option. So, here is a demonstration of the process of investing directly in NTFs works:
Decide the Non-Fungible Token that You Want to Buy
Just like buying other types of valuables, people associate with items that make meaning to them. Therefore, it is paramount to choose the non-fungible token that will give you the expected satisfaction. For example, a sports fanatic might prefer athletes' NFTs to music-based NFTs.
Although the token you prefer is a personal choice, we strongly recommend that you pick what is more valuable or capable of growing in value. For example, many non-fungible tokens associated with top athletes, especially in NBA and music, have been rising in demand. As an investor, such NFTs would be a great pick for impressive returns on investment.
Buy Ethereum or Appropriate Cryptocurrency
Today, most NFTs are based on the Ethereum blockchain. Indeed, you will find that most marketplaces for NFTs accept ETH (native cryptocurrency). So, how exactly do you buy ETH? Ethereum is a decentralized blockchain, which means it does not rely on a central authority for its management. Instead, it uses nodes (stakers) in its platform to confirm transactions.
To buy ETH that will be used to pay for the NFTs of choice, you need to start by creating an account on eToro. So, visit eToro, fill the application form and fund your account. Then, you will be ready to purchase the ETH coins.
There is one more thing. You need an appropriate wallet to store the ETH. The wallet acts like a physical wallet where you store fiat money, but it differs slightly in this case because you store crypto coins, ETH. Good examples of wallets include MetaMask and Ledger Nano.
Identify a Good NFT Marketplace and Connect Your Wallet
Once you have ETH coins in your wallet, it is time to buy the non-fungible tokens. The best place to buy these is in the NFT marketplaces.
There are many NFT marketplaces designed to make it easy for buyers to select and purchase the tokens of choice. Note that most of these marketplaces operate differently depending on their management. One marketplace you might want to consider is OpenSea, which is layered on top of the Ethereum blockchain.
OpenSea hosts a number of tokens, including video games and digital artworks. So, visit OpenSea (we have said this is only one example) and interact with it to select the preferred token. Then, connect your ETH wallet to start making bids.
Buy Your NFT
Once your bid has been accepted, go ahead and pay the tokens using ETH. Note that most marketplaces, unlike exchanges where you can directly buy the stock of choice, work with the highest bidder wins. When selecting a marketplace, it is crucial to look for the one that makes it possible also to resell the NFT. In some cases, traders sell the tokens immediately after buying by setting a higher price tag on the platform.
One thing you need to appreciate about buying NFT from the blockchain marketplaces is that the value will be greatly affected by ETH price changes. For example, if you bought an NFT for ETH50 and the value of the coin goes up by a certain percentage, it implies you can get a higher value for the token. However, the reverse is true if the value of ETH falls.
Invest in NFT: What Are The Risks?
Investing in NFTs presents awesome opportunities for you, but you also need to be cognizant of a number of risks. Here are some of them:
The Risk of Fraud
Any market, especially on the blockchain, comes with some level of risk. Non-fungible tokens are no different. Although efforts to make blockchain technology more secure, especially the authentication process, cybercriminals, and hackers may still be able to replicate NFTs. If they do, you can buy fake NFTs that are of no value. To avoid this risk, it is paramount to be extra careful and always check the authenticity of any NFT of choice before making payment. You might also want to deal only with trusted sellers on the blockchain.
Smart Contracts
Smart contracts are designed to automate contractual agreements and eliminate third parties. It is considered one of the most advanced inventions in blockchain applications. For example, most decentralized platforms are using smart contracts to offer crypto loans and ensure both parties stick to the agreed terms and conditions. However, it has emerged that hackers can still exploit smart contracts to defraud unsuspecting clients. In one of the most renowned protocols, the DeFi protocol Poly Network, cybercriminals struck and made away with $600 million worth of NFTs.
Evaluation Challenges
This is another notable challenge when investing in non-fungible tokens. Today, the valuation of NFTs largely depends on creativity, authenticity, and scarcity of owners and buyers. Lack of a standard way of evaluating the tokens means you are at risk of buying overpriced NFTs. Again, maintaining the value of NFTs is pretty challenging, which implies that the risk of selling them at a lower value in the future always looms. If the value drops, perhaps because of shifting demand, it means one will incur a loss.
Market Risks
The digital world is evolving rather fast, and what is selling like hot cake today, such as non-fungible tokens, might be overtaken by other types of assets. Therefore, it is pretty difficult to predict how NFTs will perform in the future. It is crucial to factor in the market and financial risks before investing in NFTs. However, these risks are not native to NFTs only. Even other trading instruments, from ETFs to forex, are still faced with the same challenge.
The best way to address the market and financial risks is by diversifying your investment portfolio. For example, instead of only investing in NFTs directly, it will be wise to use eToro to diversify into NFT stocks and commodities. Again, you need to follow the market carefully to understand when the trend starts changing.
Legal Risks
When you decide to invest in NFTs, it is also essential to appreciate the legal challenges. For example, there is still no clear, well, let's say, official definition of NFTs. This is why different countries have varying approaches when it comes to classifying NFTs. For example, despite the chairman of SEC indicating that NFTs are sold as securities, the Supreme Court ruled that they are investment contracts. This implies that it will take time to get the tokens to comply with the Howey test before they can be considered securities.
How to Investing in NFT with eToro
As we mentioned earlier, investing in non-fungible tokens (NFTs) stocks is easier, straightforward, and less risky compared to working directly with the marketplace. So, here is a step-by-step guide to investing in NFT at eToro, one of the best trading platforms.
1. Open an eToro Account
To invest in NFT using eToro, the first step is account registration. eToro stands out from its peers because of the intuitive user interface and multiple instruments for investors. So, visit your browser and type eToro to visit their website. Then, navigate to the icon "Join Now," click it and fill in the required information to join.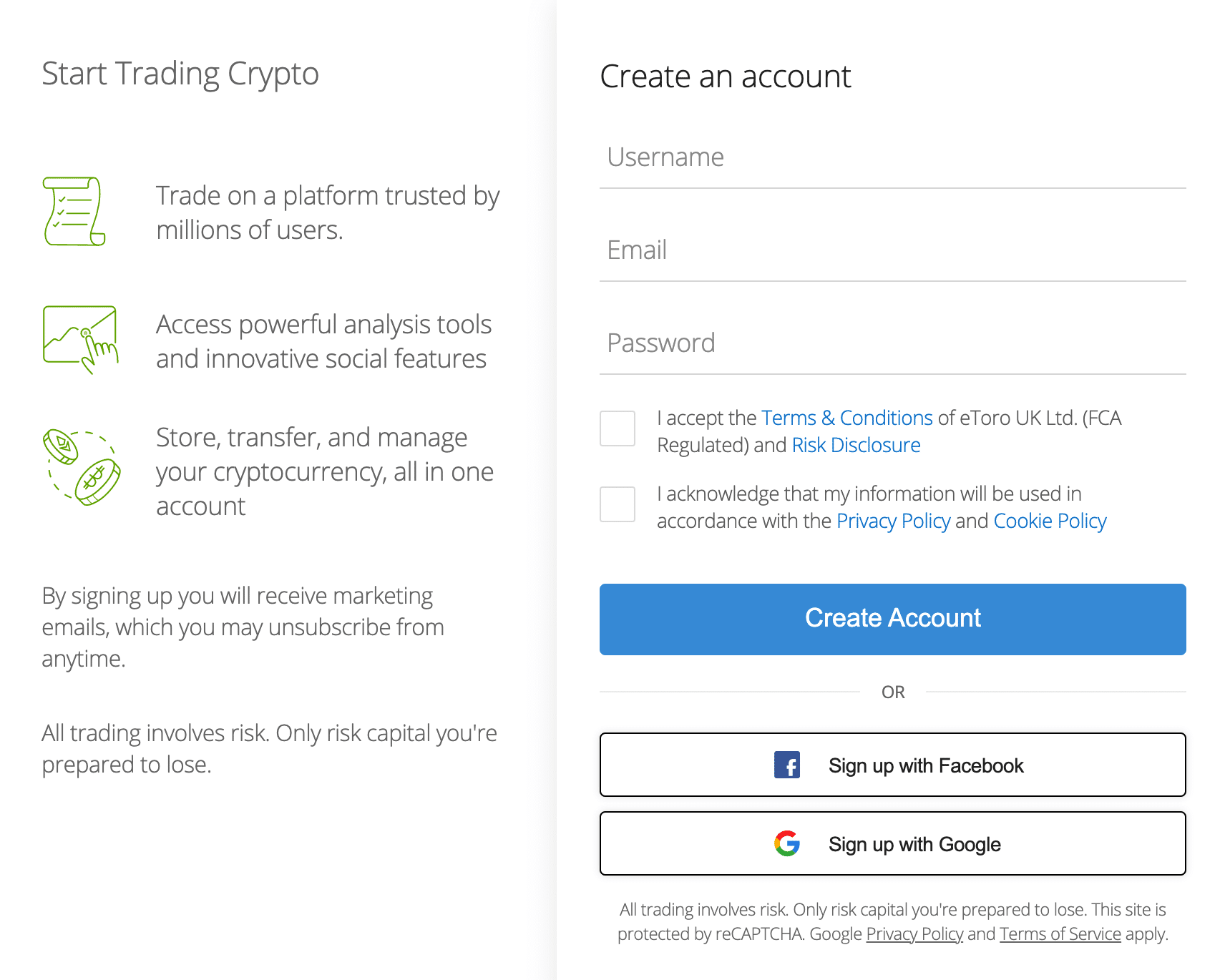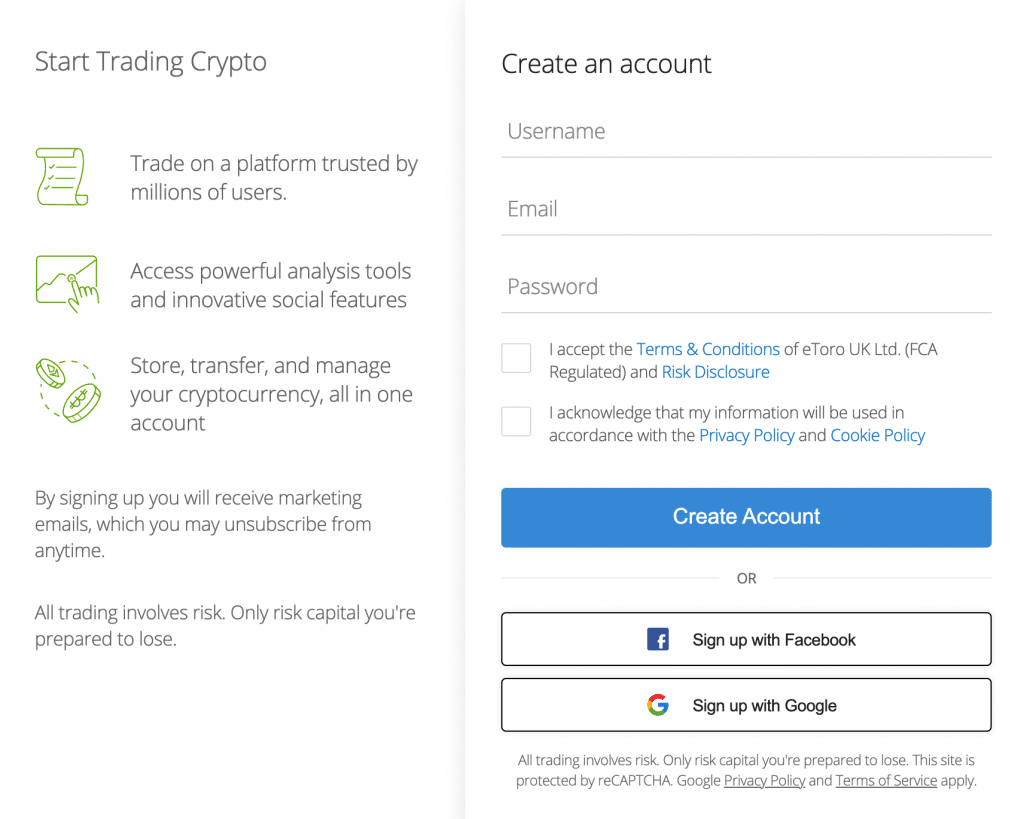 2. Verify Your Identity
As a regulated trading entity, eToro requires users to verify their identity immediately after creating their accounts. This process is as easy as the first one. All that you need to do is upload your photo ID (can be a driving license or passport) and another document (bank statement or utility bill) as proof of address. Once these are verified, you are just one more step from buying NFTs.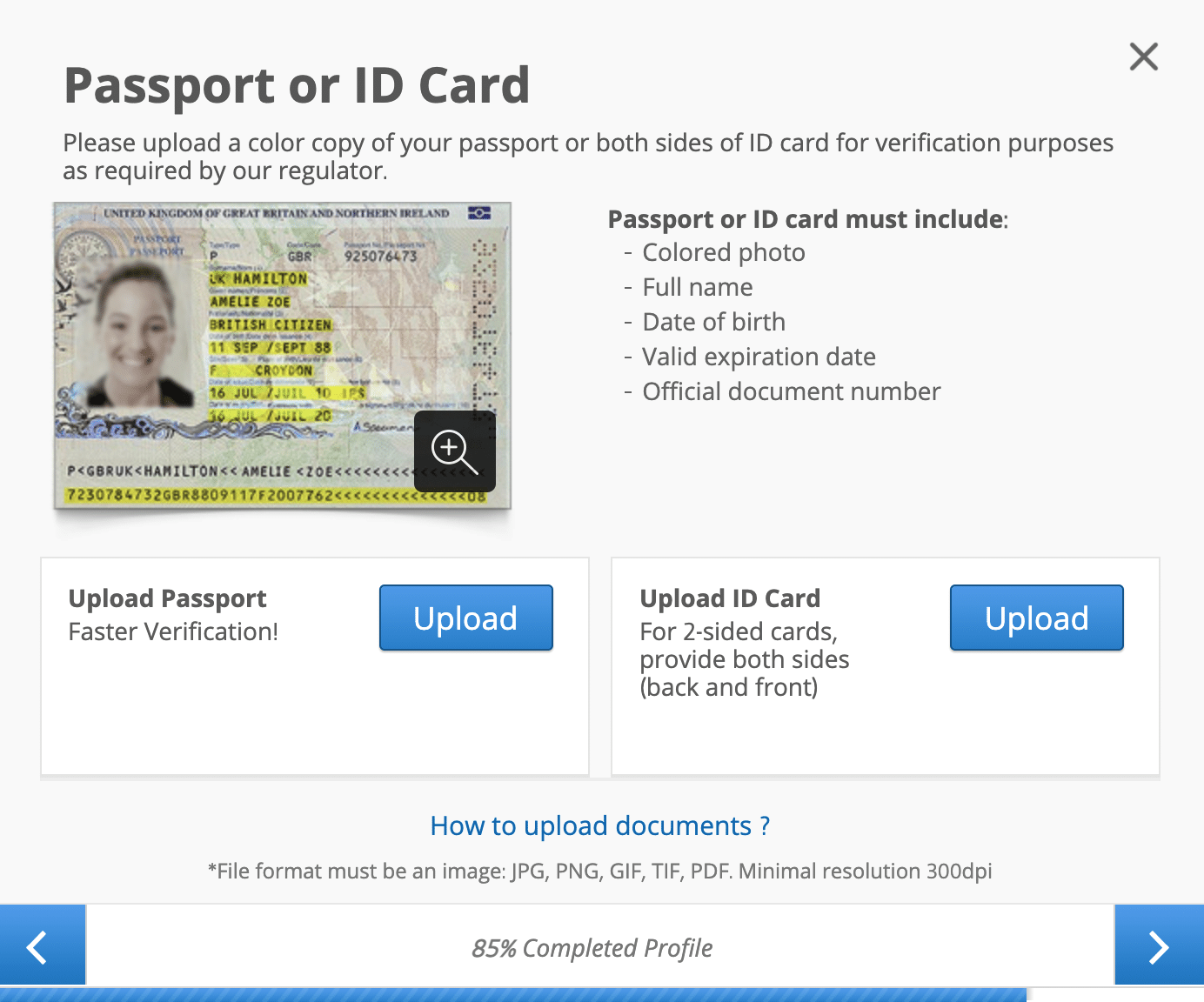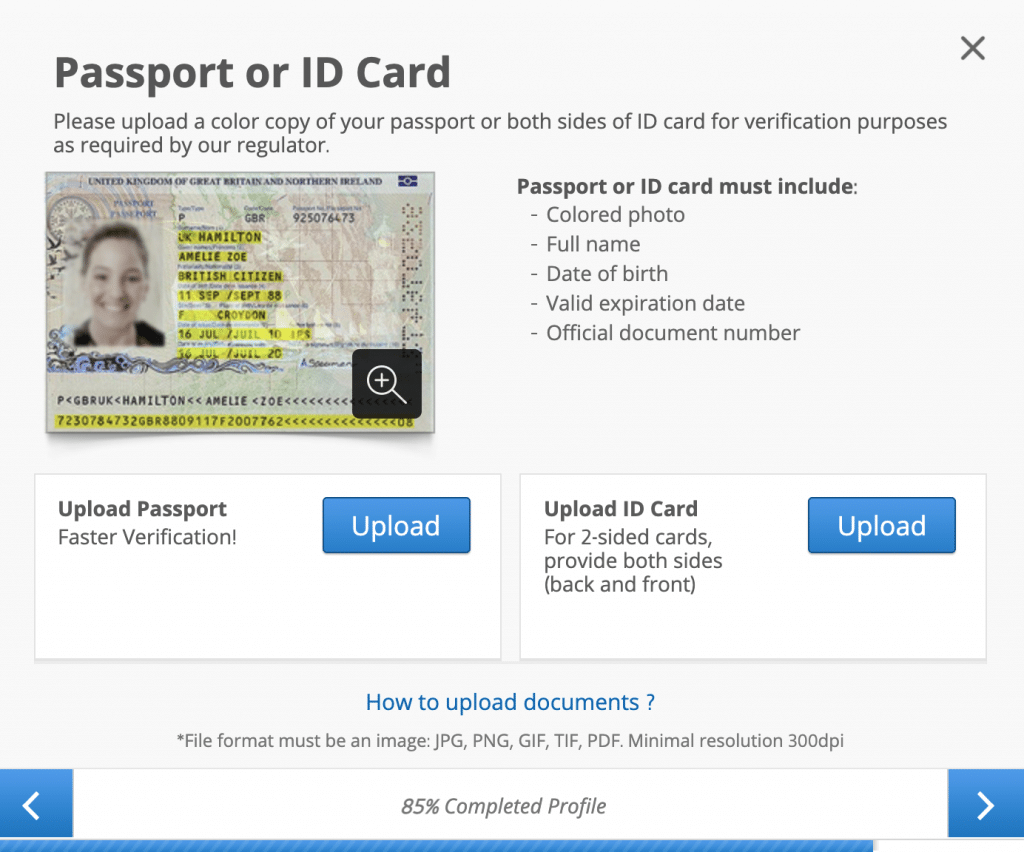 3. Fund Your Account
Like other types of investments, you will need to have ample funds to be able to buy the preferred non-fungible tokens. On your eToro account, navigate to the section for deposits and click deposit funds. You will get several options, such as credit cards and direct bank transfers. As you decide on the funds to add to your account, it is important to think about the current price of the preferred stock.
4. Buy NFT Stocks
Now, you can buy the NFT stocks of choice. At this point, you need to think about one more thing: the recent performance of the stock. The secret to successful investing is to select a good platform (in this case, we have identified eToro) and then, the stocks with high potential for growth. For example, you might want to select a stock such as Cinedigm Corp (CIDM) because of its impressive performance after starting to focus on NFTs.
When you purchase non-fungible tokens, it will also be a good idea to have a strategy for growing your investment. Again this depends on personal preference. You might want to buy and hold the stocks waiting to see the price increase or take advantage of price changes on the market. The rule of thumb is to wait and sell your non-fungible tokens when the price is at its peak to enjoy the highest return on investment.
Conclusion
Having gone through the guide, there is no doubt that you have the information needed to make the right decision on how to invest in NFT. We have highlighted the best brokers and identified the two most preferred methods of investing in NFTs. So, are you ready? If you are still unsure, we will give you one recommendation that has worked for us and a lot of investors: eToro. Its security is impressive, and what is most impressive, its support is professional and always available.
Best Platform to Invest in NFTs – eToro
FAQs
What is a Non –Fungible Token?
What is the Future of NFTs?
What is the Most expensive NFT ever sold?