Invest in Google – How to Invest in Google Stock
If you're looking to invest in Google you'll need to understand the fundamentals of the stock as well as its current stock price and market performance. Google's parent company, Alphabet (NASDAQ: GOOG) and (NASDAQ: GOOGL), is one of the leading technology companies with a market cap of $1.88T and a P/E ratio of 30.61.
Did you know that an investment of $1,000 in its blockbuster IPO would have multiplied by around 60 fold after 17 years? That's perfect news for early investors, but what about those looking to add Google stocks to their portfolio? Today, we'll cover several reasons why you and anyone should invest in Google as well as the best stock broker to choose in 2021. 
How to Invest in Google – Step by Step Guide 2021
If you simply want to find out how to invest in Google and many other assets, this 4-step guide introduces you to everything you need to know without further ado. 
Step 1: Open an eToro Account – The first thing you need to go to eToro's website. C

lick the "Join Now" button. Enter the details required on the registration form.

Step 2: Verify Your Identity

– Verify your identity by

uploading your photographic ID and proof of address/utility bill.

Step 3: Fund Your Account

– After KYC is complete,

deposit funds via your preferred method, including PayPal, debit card, wire transfer, and online banking. The minimum deposit is only $50.

Step 4: Invest in Google

–

Once your account is funded, type in the search bar "Google" and select the stock. Click on "trade" and add the amount of money you want to invest in the company.
Where to Invest in Google – Choose a Broker
If you're interested in investing in Google you'll need to find a trusted stockbroker that gives you access to the NASDAQ exchange. Alphabet is part of the FAANG stocks and therefore most online trading platforms allow you to trade this blue-chip stock one way or another. 
Taking this into account, picking the best broker is key since it will have a significant impact on your trading results. You'll need to find a fully regulated broker that allows you to invest in Google while keeping trading commissions low. Let's have a look at two of our most highly rated share trading platforms to help you pick the perfect broker for your trading needs. For the best shares to buy now be sure to also read our comprehensive guide. 
1. eToro – Invest in Google with Just $50 and 0% Commissions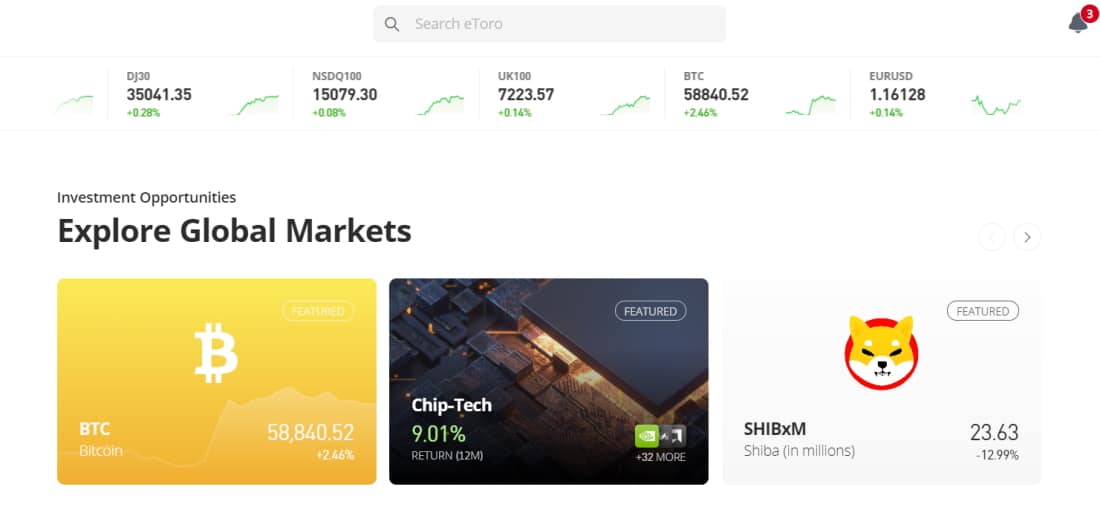 eToro is a trusted online broker that allows customers to trade FX, crypto, commodities, indices, CFDs and a variety of top stocks. If you're
seeking the simplest and most cost-effective way to invest in Google stock, this broker is the place to go. Creating an eToro brokerage account is a simple process that takes a matter of minutes. You must, however, make a minimum deposit of $50. If you're looking for the best ETF to invest in right now click here. 
What fees and commissions does eToro charge? 
One of eToro's most appealing features is that it offers commission-free stock and ETF trading. You can diversify your portfolio with a choice of equities listed on 17 international exchanges, in addition to being a global CFD and currency trading platform. Furthermore, because eToro offers fractional share trading, you can invest as little as $50 in the hottest companies, including FAANG stocks.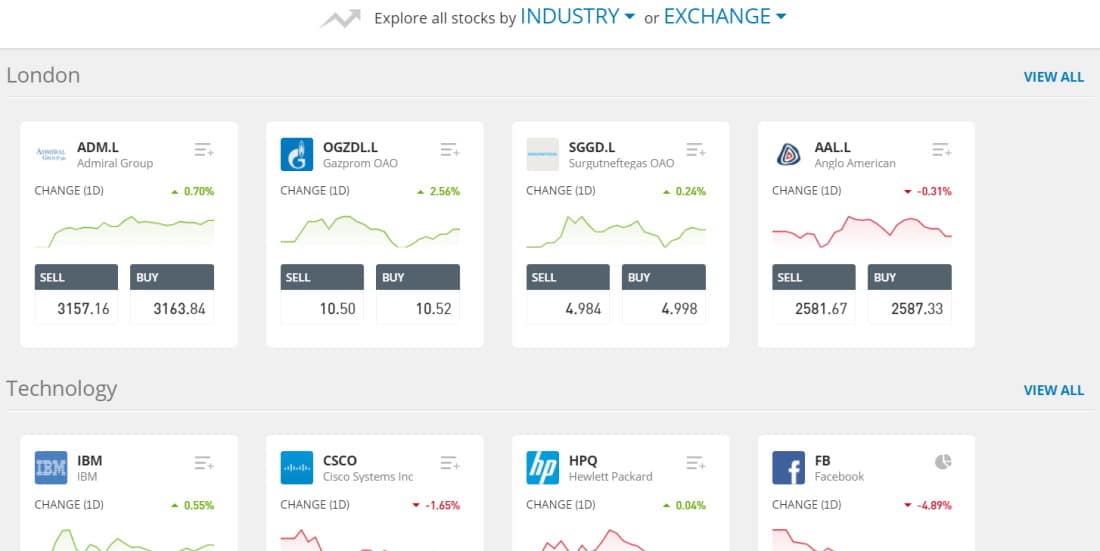 When it comes to non-trading fees, there are no account or deposit fees to worry about. On the other hand, there is a small $5 withdrawal fee and an inactivity fee of $10 after 12 months of no login activity. 
Does eToro support copy trading? 
As you would expect, copy trading means you can copy the trades of other experienced traders with the tap of a button. These tools include CopyTrader and CopyPortfolios. Copy trading is ideal for beginners looking for a passive approach to trading.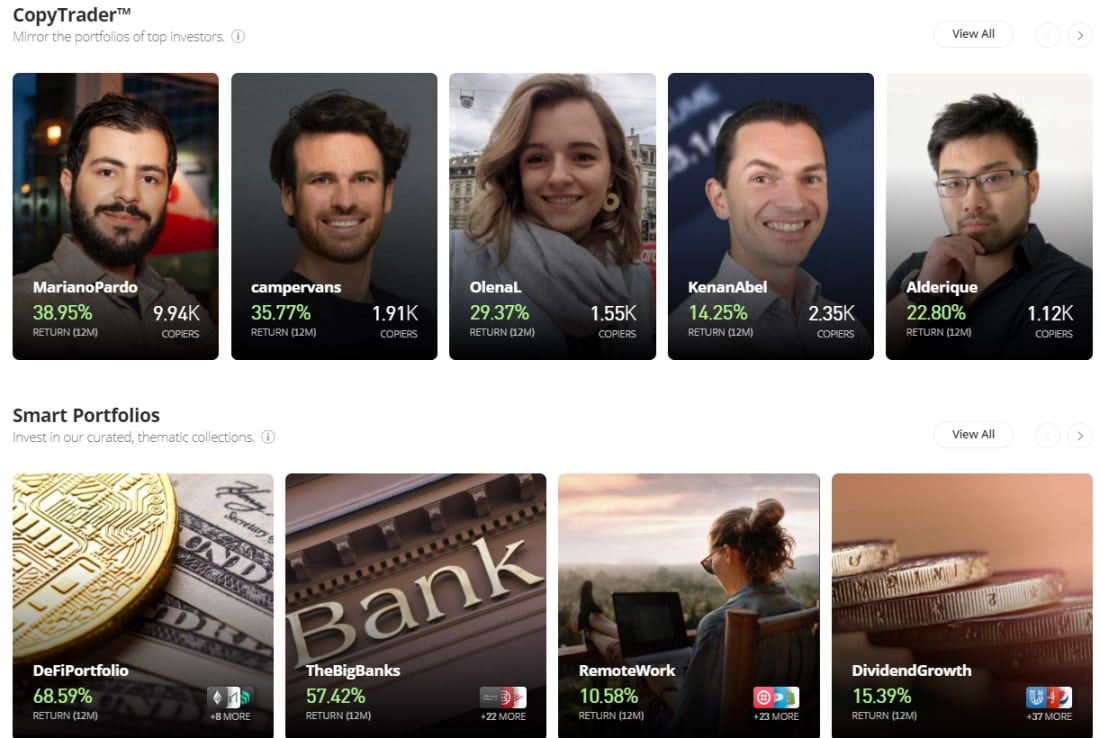 With a minimum investment of $200 for CopyTrader you can browse through the public profiles of hundreds of seasoned eToro traders and copy their trades like-for-like. 
Is eToro safe? 
eToro is a Money Services Business registered with the US Financial Crimes Enforcement Network (FinCEN). Additionally, the Financial Conduct Authority (FCA) of the United Kingdom, the Australian Securities and Investments Commission (ASIC), and the Cyprus Securities and Exchange Commission (CySEC) all regulate this social trading platform.
eToro Fees
| | |
| --- | --- |
| Account fee | None |
| Deposit fee | None |
| Withdrawal fee | $5 |
| Cost to invest in GOOGL | 0% Commission |
| Minimum deposit | $50 |
| Payment methods | E-wallets, bank transfers, credit/debit cards |
Pros
Supports copy trading
Invest in fractional shares
Minimum deposit of $50
0% commission on stock and ETF trading
Wide range of payment methods
Cons
0.5% conversion fee
$5 withdrawal fee
68% of retail investor accounts lose money when trading CFDs with this provider.
2. Libertex – Best CFD Broker with Low Trading Fees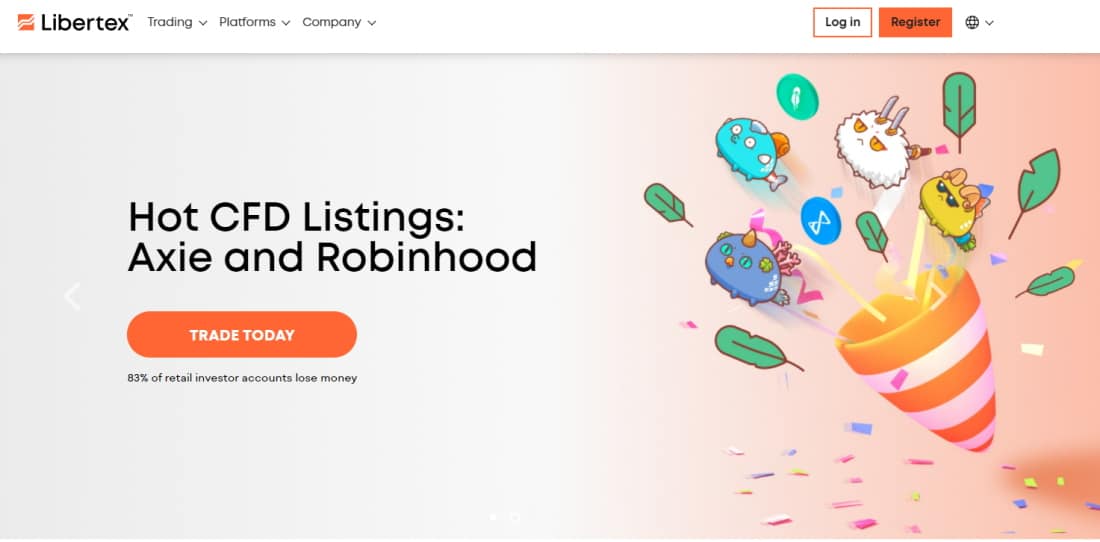 Libertex is a name that stands out if you're interested in CFD trading and wish to bet on the fundamental prices of assets like forex CFDs, commodities CFDs,

cryptocurrencies CFDs, ETFs CFDs, and more. Is Libertex, however, the best CFD broker for your needs? 
Libertex offers over 250 different financial instruments. Unlike most of its competitors, Libertex keeps its brokerage services as basic and straightforward as possible. After all, this CFD broker specialises in CFD and forex trading and offers 250+ CFD markets to choose from. 
What fees and commissions does Libertex charge? 
The most striking feature of Libertex's fee structure is that its low spreads start from 0%. While it also charges tight trading commissions, this ensures that your trading costs are kept to a minimum.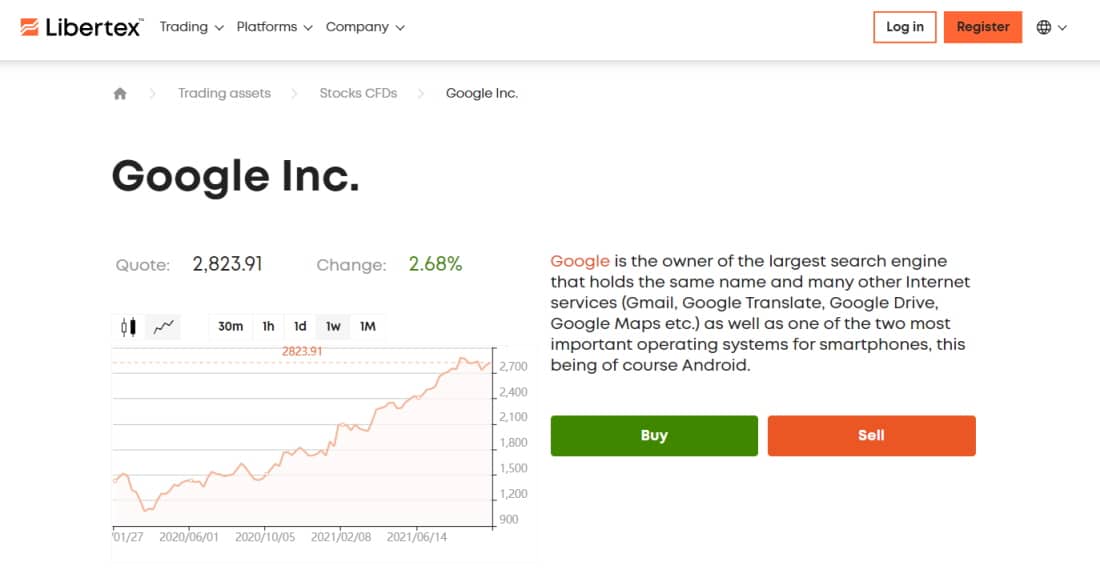 When it comes to non-trading fees there are a few key charges you need to keep in mind when trading CFDs. Leveraged instruments that remain open after standard market hours incur overnight financing fees, or swap fees. CFDs are leveraged, speculative financial instruments that attract interest. 
Additionally, there is a 10 EUR monthly inactivity fee charged after 180 calendar days of non-use. 
Payments
Libertex accepts credit cards, debit cards, PayPal, SEPA/international bank wire transfers, Skrill, Neteller, and other payment methods. There are no deposit fees and your cash is credited to your account immediately except for wire transfers, which take 3-5 days.
Is Libertex safe? 
Libertex is a trading platform used by Indication Investments Ltd. a Cyprus Investment company that is regulated by CySEC (the Cyprus Securities and Exchange Commission) with CIF licence number 164/12. This CFD trading platform also supports two-factor authentication for added account security. 
Fees and Commissions:
| | |
| --- | --- |
| Account fee | None |
| Deposit fee | None |
| Withdrawal fee | Varies  |
| Cost to invest in GOOGL | Commission: -0.0003%  |
| Minimum deposit | 10 EURO for all methods except Bank transfer. |
| Payment methods | E-wallets, bank transfers, credit/debit cards |
Pros
Low commissions
Invest in CFDs across heaps of markets
No deposit fees
Access to MetaTrader 4 and MT5
Wide range of payment methods
Cons
Only supports CFD trading
Step 2: Research Google Shares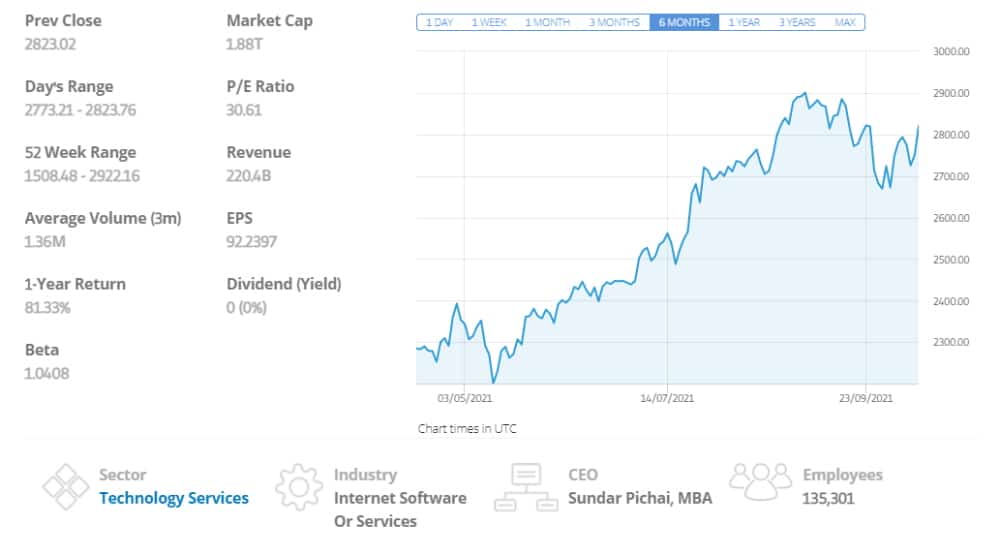 68% of retail investor accounts lose money when trading CFDs with this provider.
If you're looking to invest in Google and other leading tech giants like Amazon stock and Apple, technical and fundamental research plays a key part in a successful investment strategy. 
Google shares are a great option to consider, whether that's a long-term investment or an asset for day trading or scalping. GOOGL stocks are currently trading for $2,823.02 per share. On a YTD basis, GOOGL stock is up by 63.55% and has a market capitalization of $1.88 trillion. 
It is now trading near record highs, and the fundamentals suggest that the most recent correction, which was triggered by the Covid-19 pandemic, has created a good opportunity for investors. However, to make the most informed investment decisions, you must have additional knowledge about the company and its stock performance.
How Much Are Google Shares Worth? Google Share Price History
If you've done any research on Google stocks, you'll notice there are two stock ticker symbols: GOOG and GOOGL. The key difference between them is that GOOG shareholders have no voting rights. Alphabet made two classes of shares back in 2014. The main purpose of splitting the two classes of shares is to maintain the control of co-founders Sergey Brin and Larry Page. 
To better compete with other Wall Street rivals such as Microsoft Corp., Nintendo Co., and Alphabet Inc., Sony Group Corp. is actively pursuing an inorganic development plan to boost its gaming software segment. 
The acquisition spree also enhances its long-standing commercial partnerships with game developers, as it plans to use its huge talent pool and enthusiasm for gameplay-centric approaches to build more ambitious projects in the future. Simultaneously, it wants to experiment with new techniques of in-game narratives to push the gaming industry's boundaries. If you're looking for the best Google stock price forecast make sure you also ready this article. 
At the time of writing in October 2021 – Alphabet's share price is $2,823.02. The YTD return for Alphabet now stands at +63.55%. Furthermore, the company's Forward P/E ratio of 30.61 suggests that investors and market analysts still have high expectations for future growth. 
How to Invest in Google with eToro
Getting started with your trading account is extremely straightforward with eToro. Here is a detailed step-by-step guide to help you buy Google stocks right now on one of the best broker platforms on the market.
Step 1: Open an Account with eToro
First, you need to access eToro, an easy-to-understand platform with access to different beginner-friendly tools, including copy trading, stop-loss orders, and plenty of assets to choose from. Make sure you create an account using a username, password, and email address.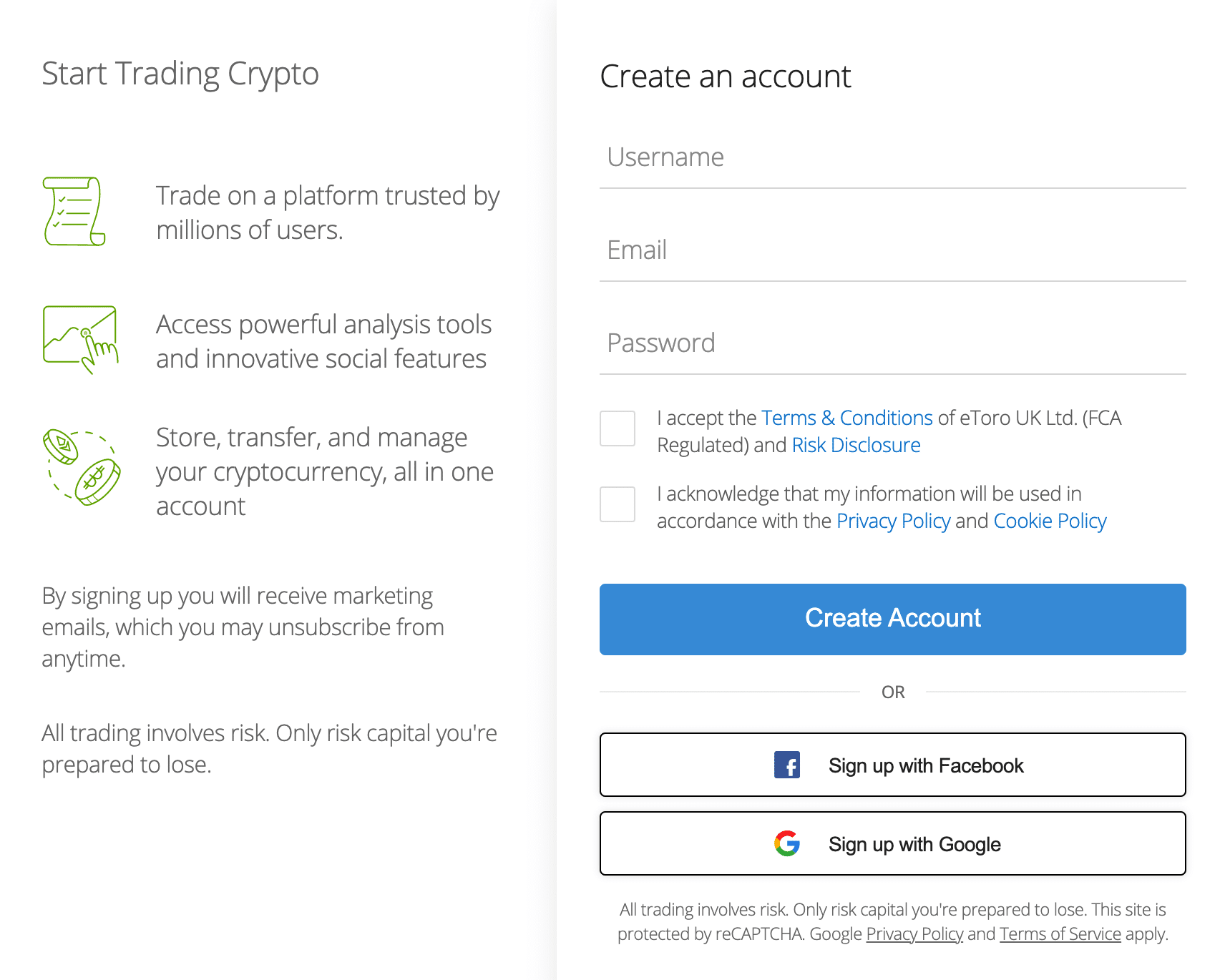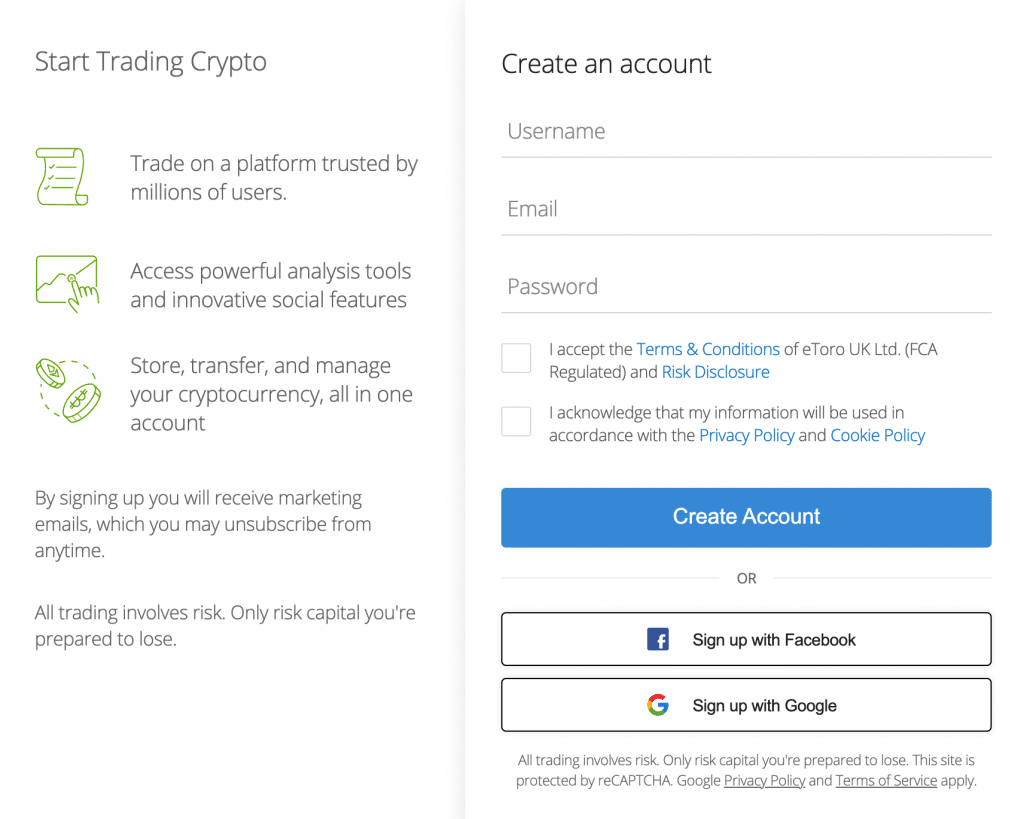 Step 2: Verify Your Account
Before you start trading and investing your hard-earned cash, you need to follow the prompts on the screen to upload your ID and proof of address. As eToro is a regulated platform, you need to provide your personal documents to verify your identity, which is a standard privacy measure implemented by all regulated brokers.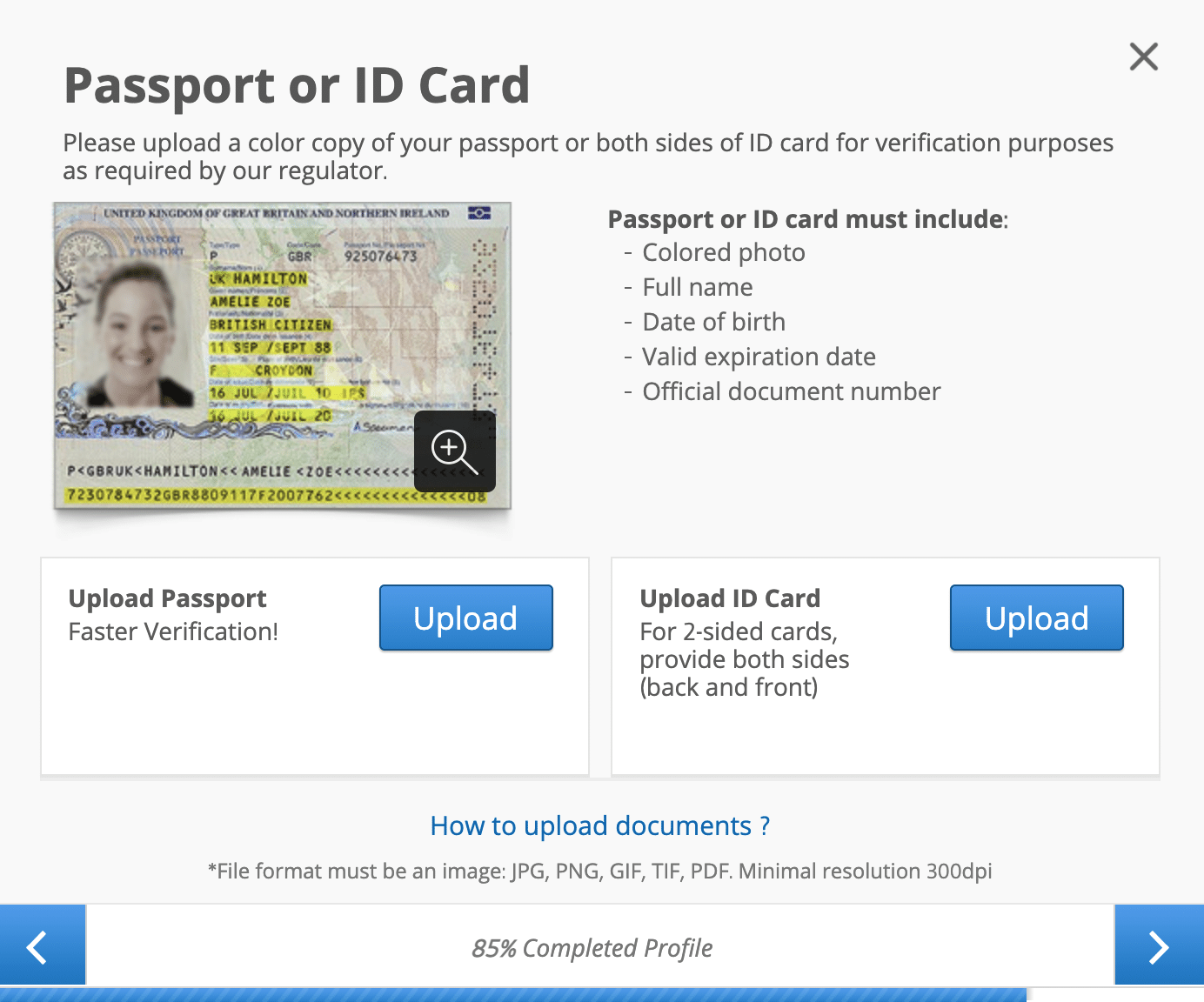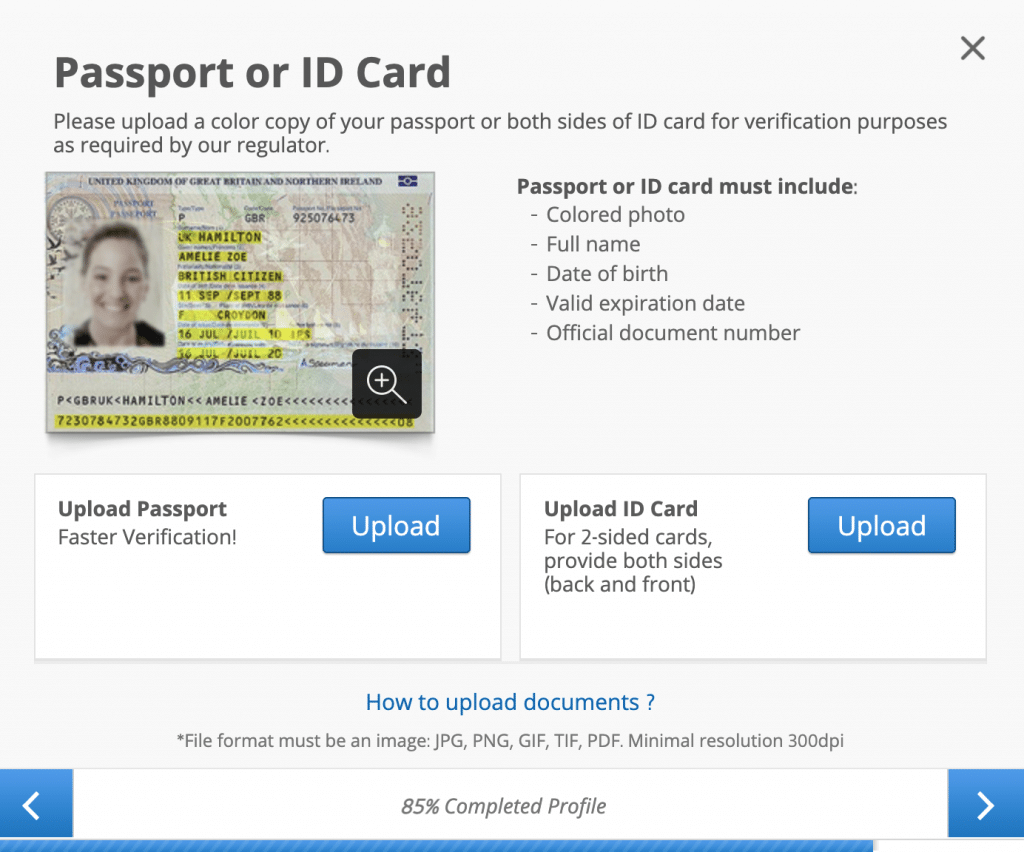 Step 3: Fund Your Account
Once your account is live, you can fund your account by clicking on the "deposit" button. You can choose from a wide range of payment methods available, including bank transfers and e-wallets like PayPal. You can also use eToro's demo account to practice trading before investing your real cash into Google, learn how to use eToro's tools and features, and test your strategy.
Step 4: Invest in Google
When you are ready to invest, simply use eToro's search bar to find Google. Next, add how much money you'd like to invest, set up your stop-loss and take-profit levels according to your strategy, and place your order. This will be executed at market price (during Nasdaq trading hours) or at a set price if you've opted to buy the Google stock at a specific price.
Conclusion
All in all, Google doesn't need introducing. It's one of the big tech companies out there and its search engine is shaping the future of the digital ecosystem. But its holding company, Alphabet, has a broad portfolio of ventures including Waymo, YouTube, Waze, Nest, CapitalG, just to name a few. 
For many investors, investing in Google acts as a catalyst for portfolio diversification as well as gaining exposure to one of the largest growth stocks out there. With that in mind, will you be adding Google stocks to your investment portfolio today? 
eToro – Invest in Google with 0% Commission
68% of retail investor accounts lose money when trading CFDs with this provider.
FAQs
How much did Shaq invest in Google?
How can I invest in Google with 250 dollars?
How much money does Google have to invest in its own companies and other investment ideas?