How To Invest In Commodities – Investing in Commodities For Beginners 2021
Commodities are basic material/assets that can be interchangeable with other goods or money. They are mainly used to produce finished goods and services. Commodities can be anything from gold, oil, sugar, cotton, just to name a few.
This guide will give you all the relevant information you need to invest in commodities and how to get started.
#1 Broker to Invest in Commodities – eToro
How To Invest In Commodities – Step by Step Guide 2021
Investing in commodities isn't as difficult as it seems. You just need the right information that would get you started on the right foot even if you're a beginner. This step by step guide will help you do just that:
Step 1: Sign up for an eToro account – Simply visit eToro.com with your browser and click on the "Join Now" button at the top right corner of the screen. Fill the details accordingly, choose a username and click "Create Account" to open your eToro account.
Step 2: Verify your Identity – You are required to submit your proof of identity (POI) i.e. a photo ID like your passport or driver's license and a proof of address (POA) such as your utility bill or your recent bank statement.
Step 3: Deposit to your account – To fund your eToro account, click on the "Deposit Fund" button just at the bottom left and enter the desired amount you want to fund your account. Choose a payment method, fill in the required field and click on "Deposit" to process the payment.
Step 4: Start Investing – Type in the name of the commodity you wish to trade into the search bar and click on "Trade". Select BUY if you anticipate an upward movement of the commodity and SELL if you anticipate the opposite. Enter the amount you wish to trade, and then click on "Open Trade". That's it!
Where to Invest in Commodities – Choose a Broker
There are many good brokers scattered all over the internet that support commodities investment. This makes it seem difficult to focus on just one broker. To this end, we'll make an in-depth review of the top-performing brokers for commodities investment based on our intensive research about them.
1. eToro – The Best Overall Way to Invest in Commodities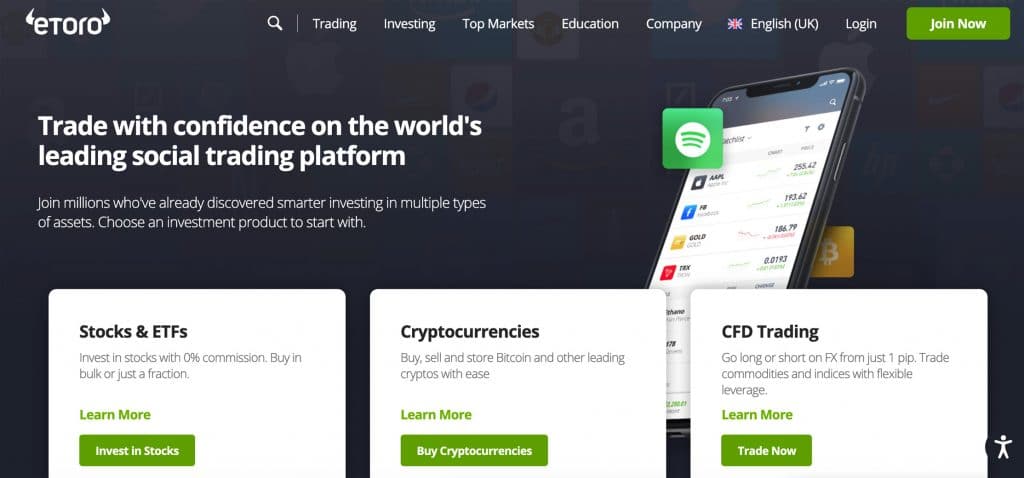 eToro tops our list of brokers because first, it's a regulated broker; regulated by FCA (UK), CySEC (Cyprus), ASIC (Australia), and US FinCEN (United States). Secondly, it currently has over 20 million active users. This shows that the broker is trusted by many investors. This financial trading platform recorded an exponential growth of over 2 million new users just within the first quarter of 2021 alone. It's safe to say that eToro is the biggest destination for many commodities investors.
Security & Privacy
No investor wants to lose their fund to any security-related issue; they also want their data to be safe. Security of funds in financial platforms is one of the most important factors that are considered by potential investors before they commit to the platform. eToro understands these fears which is why they are registered with different regulatory bodies (FCA, CySEC, ASIC, and US FinCEN) across different countries.
Furthermore, the data of their investors are well protected from third parties through a security protocol known as Secure Sockets Layer (SSL).
Fees & Features
eToro has some intriguing trading features that are suitable for different types of traders. The platform offers over 2,000 tradable financial assets which are great because investors can easily manage their investment in one place. Another interesting feature of this trading platform is its zero-commission fee. What this implies is that you won't be charged any commission when you invest in any commodities.
eToro Fees
| | |
| --- | --- |
| Fee Type | Fee Amount |
| Commission Fee | 0% |
| Deposit Fee | $0 |
| Withdrawal Fee | $5 |
| Inactivity Fee | $10 (Monthly) |
Pros
Supports social trading service
Zero commissions
Enormous trading community
Regulated by different financial institutions
User-friendly interface
Highly secured
Unlimited demo accounts
Cons
67% of retail investor accounts lose money when trading CFDs with this provider.
2. AvaTrade – Invest in Commodities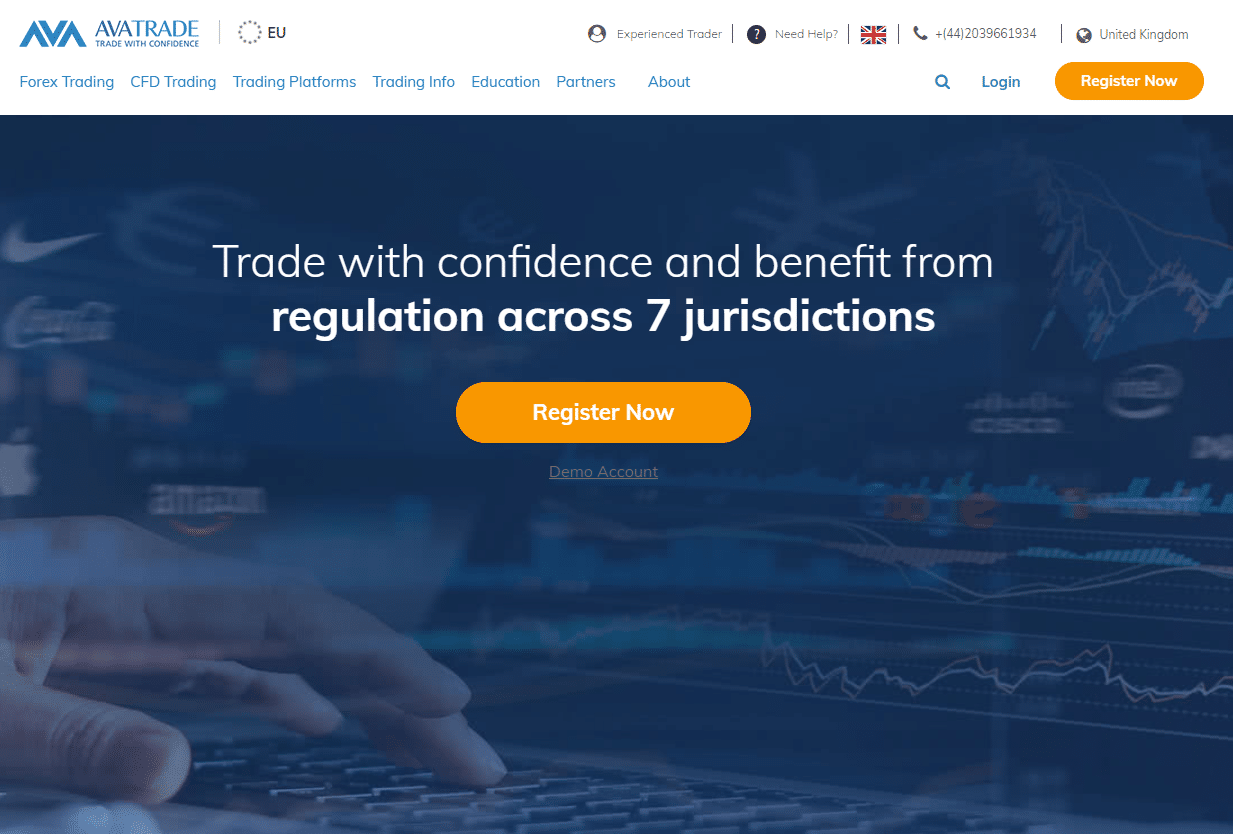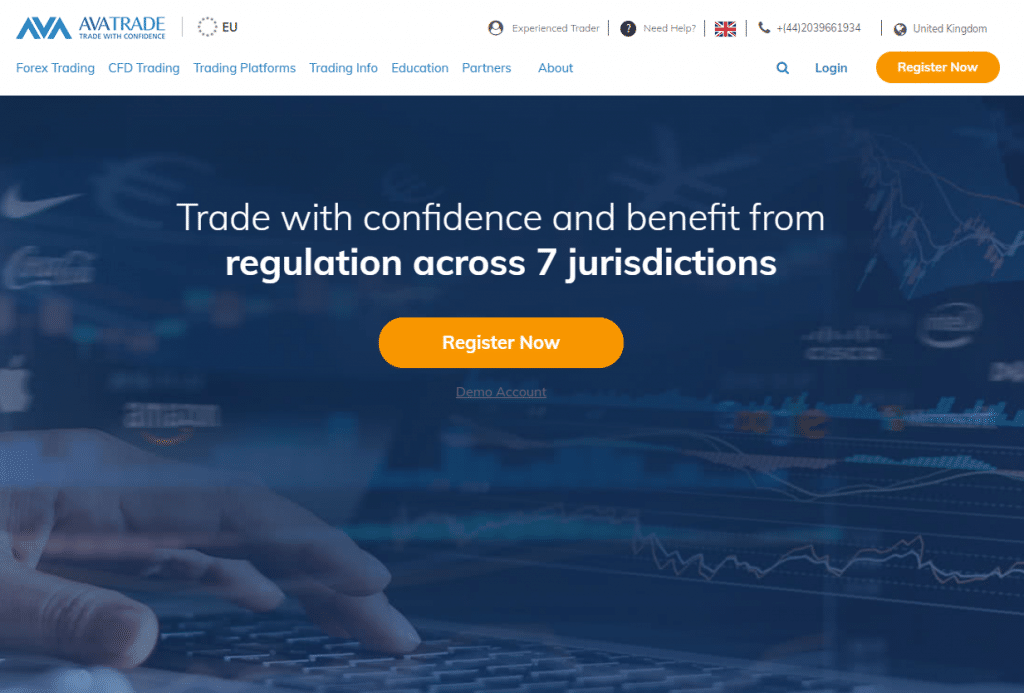 The next reliable broker on our list is AvaTrade founded in 2006. AvaTrade is also a broker that is regulated by top financial regulatory institutions such as ASIC, FSA, FSCA, KNF, ADGM, and ISA. The platform avails investors with the opportunity of trading forex, cryptocurrencies, and CFD derivatives including stocks, ETFs, indices, and commodities with no commission attached. It has more than 200,000 active customers that open over 2 million trades each month. It is therefore also rated as one of the top financial trading platforms in the industry.
AvaTrade is also notable for its user-friendly web trading interface which makes it ideal for novice traders.  The web-based interface is highly responsive. It's many traders' favourite especially the new traders. But most experienced traders take an exception here; they do opt for the MetaTrader platform than the web-based interface which seems too basic. And besides, the web-based suite offers around 200 tradable symbols while the MetaTrader has nearly 800 tradable symbols.
Security & Privacy
Avatrade employs high-security measures to ensure that their customer's funds and data are safe. This financial trading platform is protected by 256-bit SSL encryption to keep investors' data from third parties. Also, it keeps clients' funds in different bank accounts as a measure to prevent complete loss of funds. Furthermore, their site is integrated with McAfee Secure to mitigate credit card fraud cases and identity thieves.
Fees & Features
Over the years, AvaTrade has strived to make its platform conducive for all classes of traders – novice and experienced traders. They operate a no commission fee system that protects investors from any charges whatsoever as long as the account is active. It allows a minimum deposit of $100 per account for credit cards or e-payments transactions and $500 per account for deposit through wire transfer.
They also ensure that everyone is carried along by creating an avenue known as Trading Central where trading ideas can be accessed. The Trading Central section is focused mainly on technical analysis which cuts across forex pairs and stock indices. AvaTrade also ensures that the fundamental traders are not left out. Fundamental data can be accessed through the economic calendar tab. It also has rich educational content developed by third parties and its in-house staff. There are also tons of tutorials and articles for both new and experienced traders.
In the same vein, Avatrade also supports customers to create Islamic accounts, a feature you would rarely find among other top brokers. This is to ensure that everyone is accepted and no one is left out. After all, trading should be accessible to everyone.
Finally, AvaTrade has a superb customer care team. They are available through telephone, live chat, and email contact. You are sure of getting answers to your queries once you contact them.
AvaTrade Fees
Fee Type
Fee Amount

 

Commission Fee

0%

Deposit Fee

$0

Withdrawal Fee

$0

Inactivity Fee

$50 after 3 months & $100 after 12 months
Pros
A Regulated broker
Trustworthy broker
24/7 customer service
Supports Islamic account
Offers professional trading account
Cons
Requires high minimum deposit fee
High inactive fee
Your Capital is at Risk.
3. Capital.com – Invest in CFDs Easily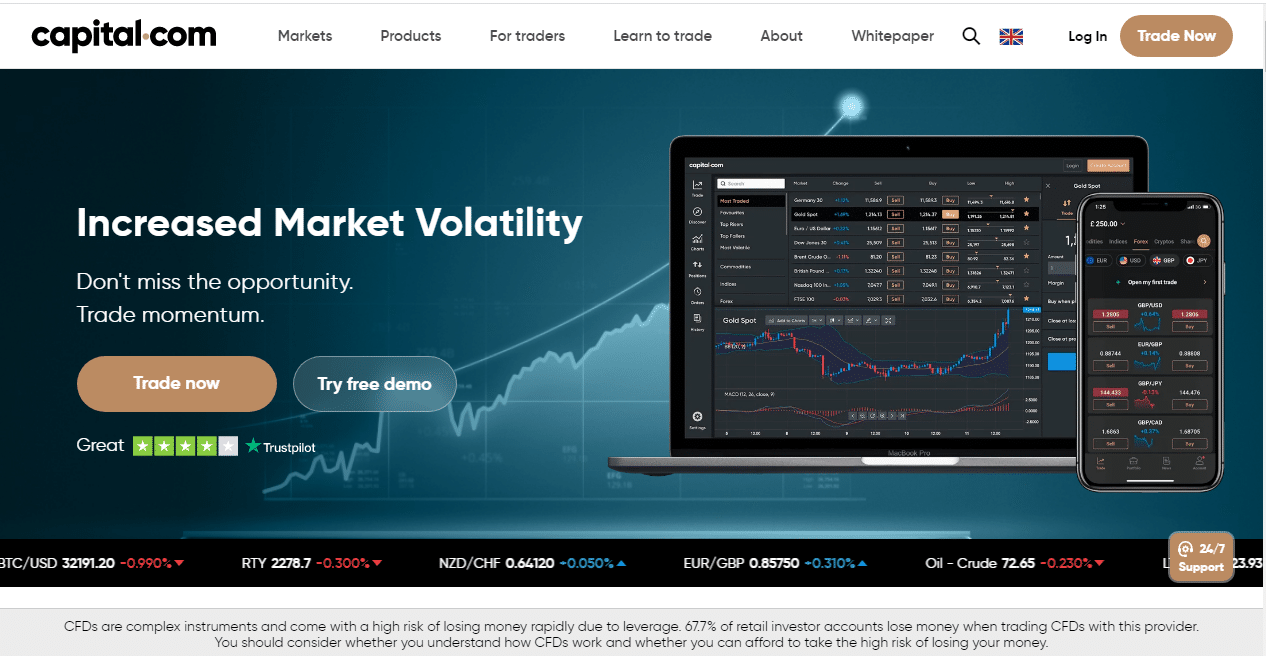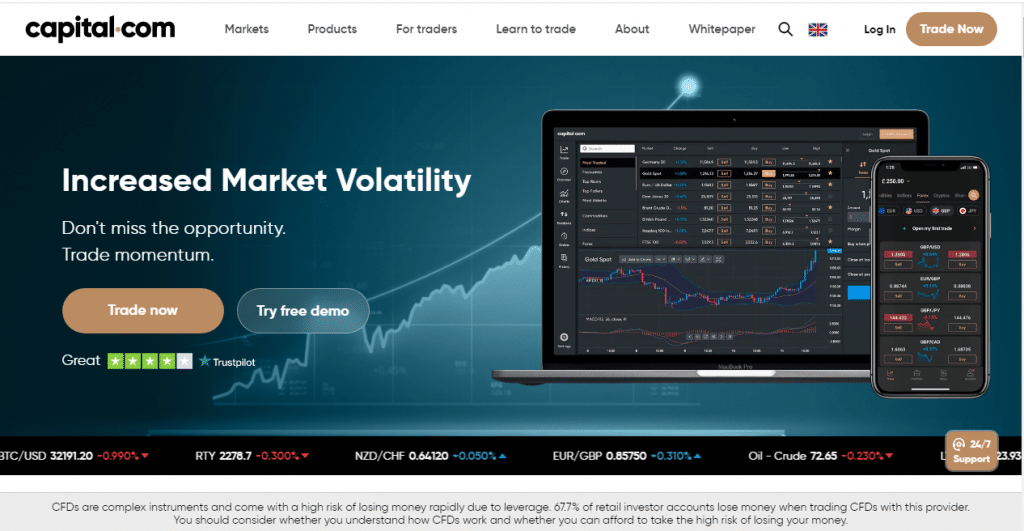 Capital.com is our third broker of interest. The broker also offers zero commissions and is a regulated financial trading platform. It was established in 2016 and has since become a force to reckon with.
Capital.com offers a wide range of trading assets (over 3,700 assets) such as currency pairs, indices, cryptocurrencies, shares, and commodities. This makes the platform a go-to for investors that want to trade different assets in one platform. They accept $20 as the minimum deposit and $50 as the minimum withdrawal. This measure is considerate because it gives room for new and inexperienced traders to easily fund/withdraw to get a feel about the market.
Security & Privacy
Capital.com, though relatively new in the financial trading industry; but has managed to be in the spotlight since it was established. One of the major areas of their strength is the security and privacy of users' data and funds. They understand the worries of customers about the safety of their data and took proper steps to arrest any eventuality.
Capital.com is certified as a broker that meets PCI data security standards. This means customers' data is secured from any third party. The broker is also regulated by multiple financial bodies like FCA, ASIC, and CySEC, which gives users more security and prevents any form of manipulation from the company. In a nutshell, they have one of the best security systems you can think of.  And to think that they were able to achieve this feat despite being new in the industry is worth applauding.
Fees & Features
Capital.com has three major trading accounts that users can choose from. They are the Standard, Plus, and Premier account. Standard accounts accept a minimum deposit of $20 while Plus and Premier accounts accept a minimum deposit of $3,000 and $10,000 respectively. Another important factor worth mentioning is the tight spread they offer. Advanced traders understand that the spread of a broker is instrumental to one's trading success.
Capital.com is packed with a lot of educational materials for its ever-growing users. The materials cover virtually all sections of trading – from beginner to advanced market concepts. The advanced traders on the platform would find the integrated TradingView handy, especially in market analysis. What's more, the broker has a mobile app that is powered by Artificial Intelligence (AI) to enhance users' trading experience. This kind of feature is difficult to find in other brokers, especially one still new in the financial trading industry.
Deposit and withdrawal are without hassle. The broker accepts different payment methods such as Wire Transfer, Credit/Debit Cards, Neteller, Union Pay, Skrill, and a host of other payment processors.
Capital.com Fees
| | |
| --- | --- |
| Fee Type | Amount |
| Commission | 0% |
| Withdrawal Fee | $0 |
| Deposit Fee | $0 |
| Inactivity Fee | $0 |
Pros
Fast order execution
Zero commission
The demo account doesn't expire
Integrated with TradingView
Driven by AI technology
Good customer service support
Cons
Relatively new incomparable to other brokers
Not available to US citizens
 76.72% of retail investor accounts lose money when trading spread bets and/or CFDs with this provider.
Invest in Commodities – Broker Price Comparison
Now that we've taken you through other brokers, we should also help you streamline your choice. To this end, it would be helpful to include a table that encapsulates the features you need to make informed decisions.
| | | | | |
| --- | --- | --- | --- | --- |
| Broker | Commission | Deposit Fee | Withdrawal Fee | Inactivity Fee |
| eToro | 0% | $0 | $0 | $10 monthly (after 12 months inactivity) |
| Capital.com | 0% | $0 | $0 | $0 |
| AvaTrade | 0% | $0 | $0 | $50 after 3 months, $100 after 12 months |
What are the Different Ways to Invest in Commodities?
Before we proceed, it is important to understand that commodities trading is somewhat more complex than it seems. This is because they are often driven by certain factors in the market such as supply and demand, economic downturns, epidemics, natural disasters, etc. New investors often find it a hurdle to wrap their heads around how to invest in commodities. To this end, we've detailed an easy-to-follow guide so you don't need to worry about trying to figure it out on your own. We believe you'd get a clearer picture of how to invest in commodities with this guide.
Stocks
Stocks are one of the popular ways of investing in commodities. The investor simply buys shares from a company of interest and gains a certain percentage when the company makes a profit. Simply put, you've technically become co-owner of the company you bought their stock (share). This implies that you are entitled to a certain percentage made by the company and this is dependent on the amount of stock you bought.
Stocks are stereotypically less volatile than other commodities; they are way easier to trade, hold, and track. Investing in stock is an easy way into the commodity market because you can easily find information about the financial situation of the company.
Before you venture into a stock investment, you'll need a reliable broker to make your journey easy. We recommend eToro as the best broker for the job. We need you to also understand that not all stocks are worth buying as some are simply bad investments. So the onus is on you to carry out some research to ascertain stocks that has potential before investing in them.
Exchange-Traded Fund (ETF)
Another easy way to invest in commodities is by using Exchange Traded Funds, especially for new investors. But what are ETFs? Exchange-traded funds otherwise known as ETFs are securities that can be bought or sold by investors through a brokerage. Investing in ETFs gives the investor more exposure to a range of stocks and other assets at a minimal cost.
ETFs are ideal for beginners because of the lower risk incomparable with individual stocks. You'll need a good broker that can help to buy and sell ETFs without hassle. Though many brokers support ETF trade, eToro is the ideal broker for trading ETFs; it beats other brokers in terms of resources and efficiency.
Contract For Difference (CFDs)
Contract for difference is another gateway for people to key into the investment world. Investors can make money out of CFDs by speculating the potential direction of the share price. This price speculation is usually a function of technical analysis and fundamentals. This method of investing comes with higher risk than stock as your account stands a risk to be liquidated. But this risk also comes with quicker gains than stock can offer if only your speculation is right.
How to Invest in Commodities With eToro
Signing up with a reliable broker is the first step in the right direction to become a commodity investor. This easy-to-follow guide is created to guide you on how to register and invest in our best-performing broker, eToro. We'll take each step one at a time to make it more comprehensible.
Step 1: Open an Account With eToro
Before we begin properly, we highly recommended eToro because we've weighed other brokers using different indices and found eToro as the best. Their security and trading features are top-notch. To open an account, simply visit "eToro.com" on your browser and click "Join Now". You would be taken to the next page to fill in your details.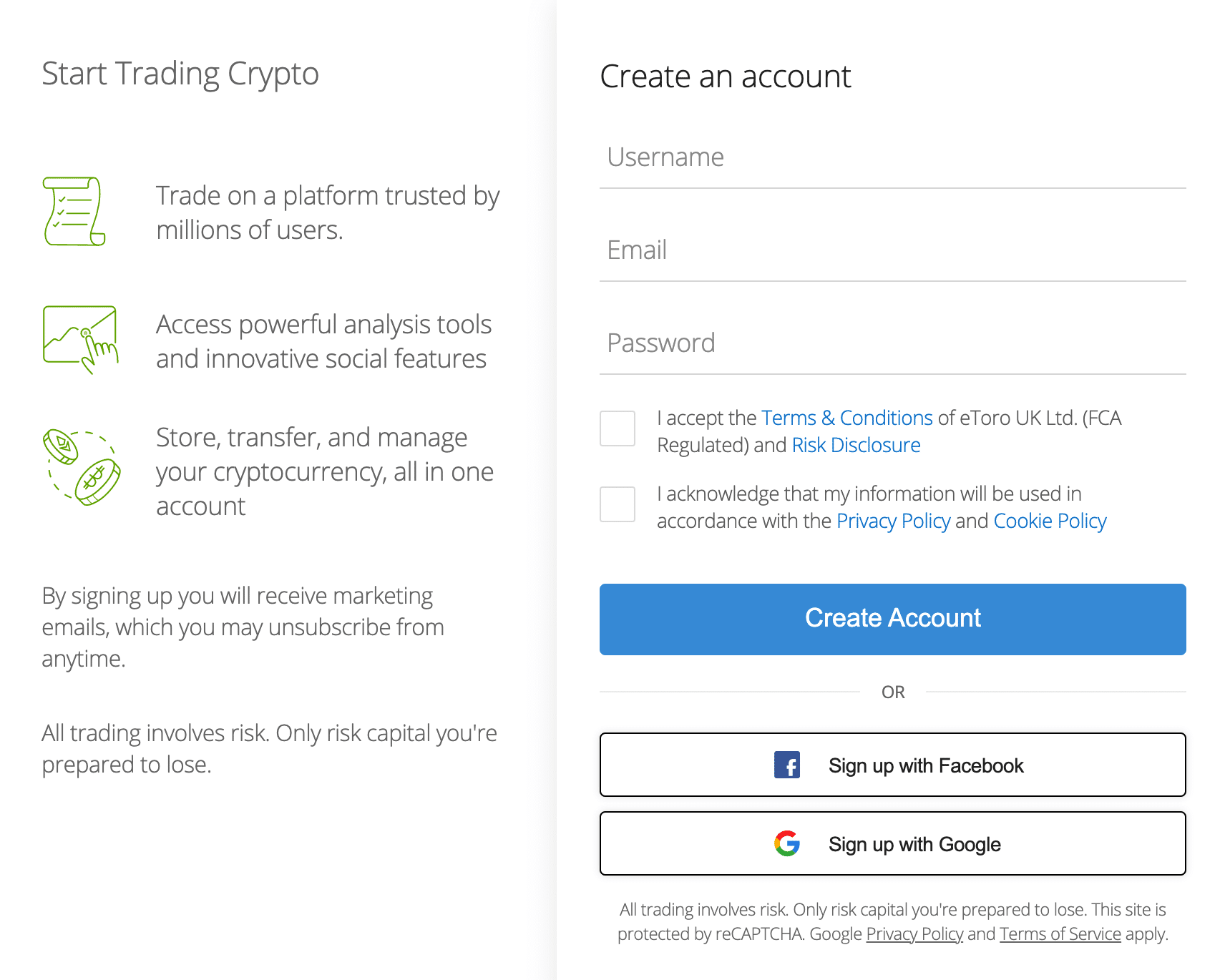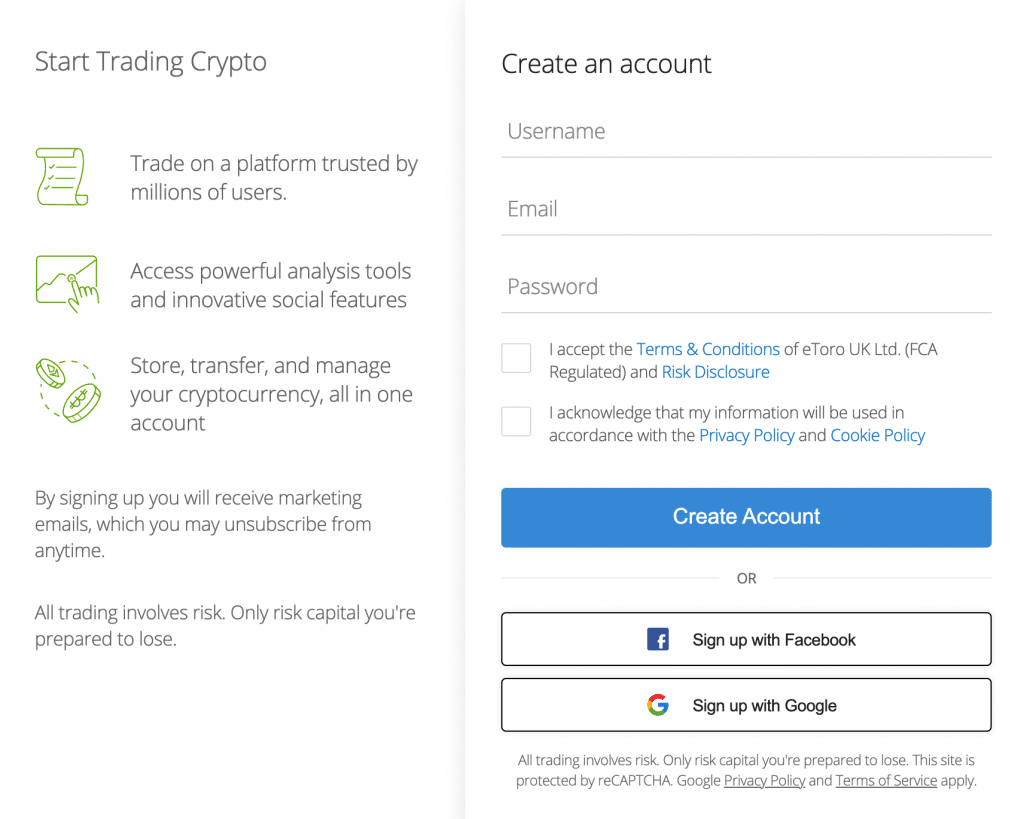 Step 2: Verify your account
You are required to verify your account before it becomes fully active. This stage is compulsory because eToro is regulated by different financial institutions. And so, demands account verification in compliance with the rule of the regulatory institutions. You don't need to worry about your data because it won't get to any third party.
Verification is straightforward; simply upload your proof of identity (passport or driver's license) and proof of address (bank statement or utility bill).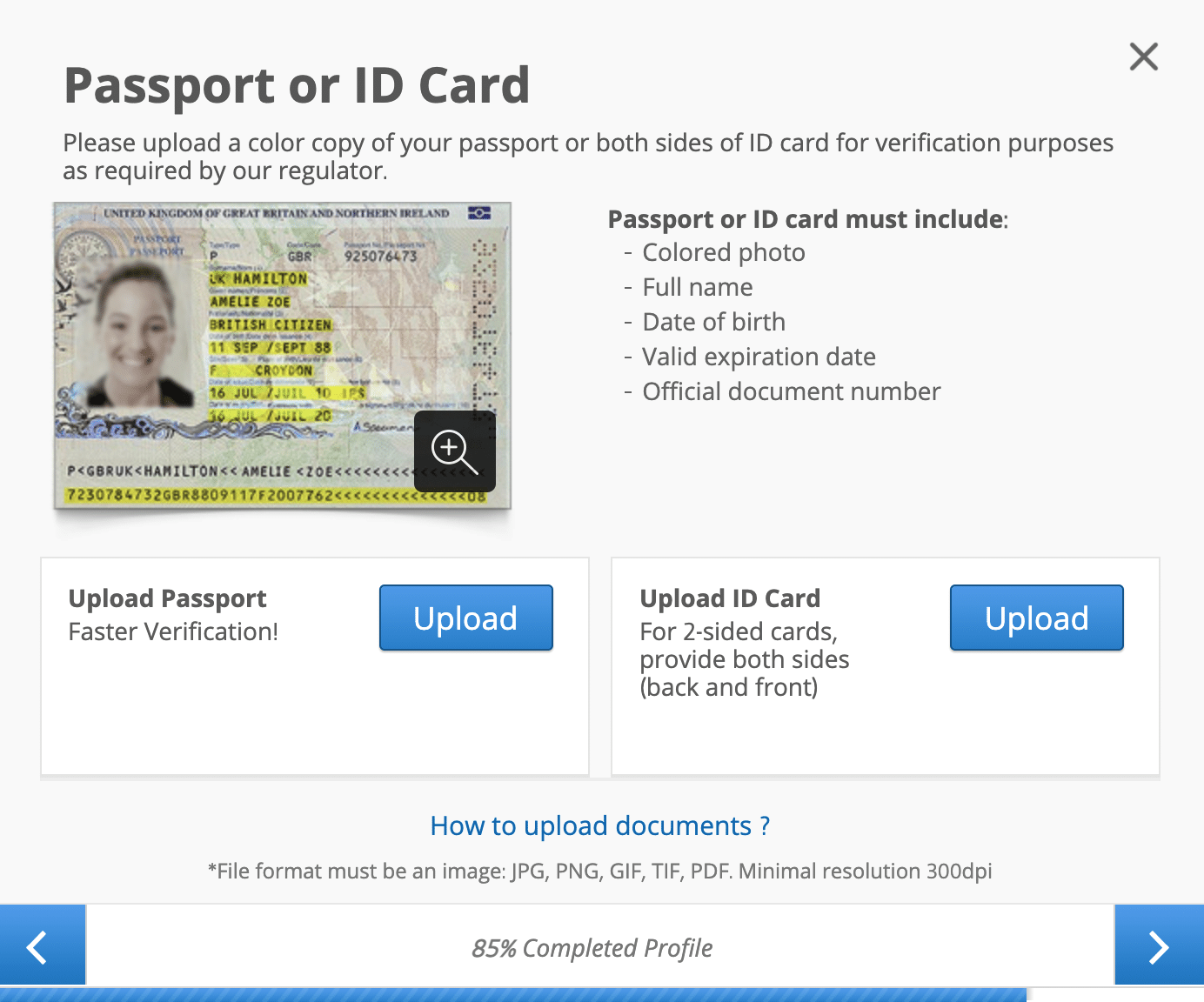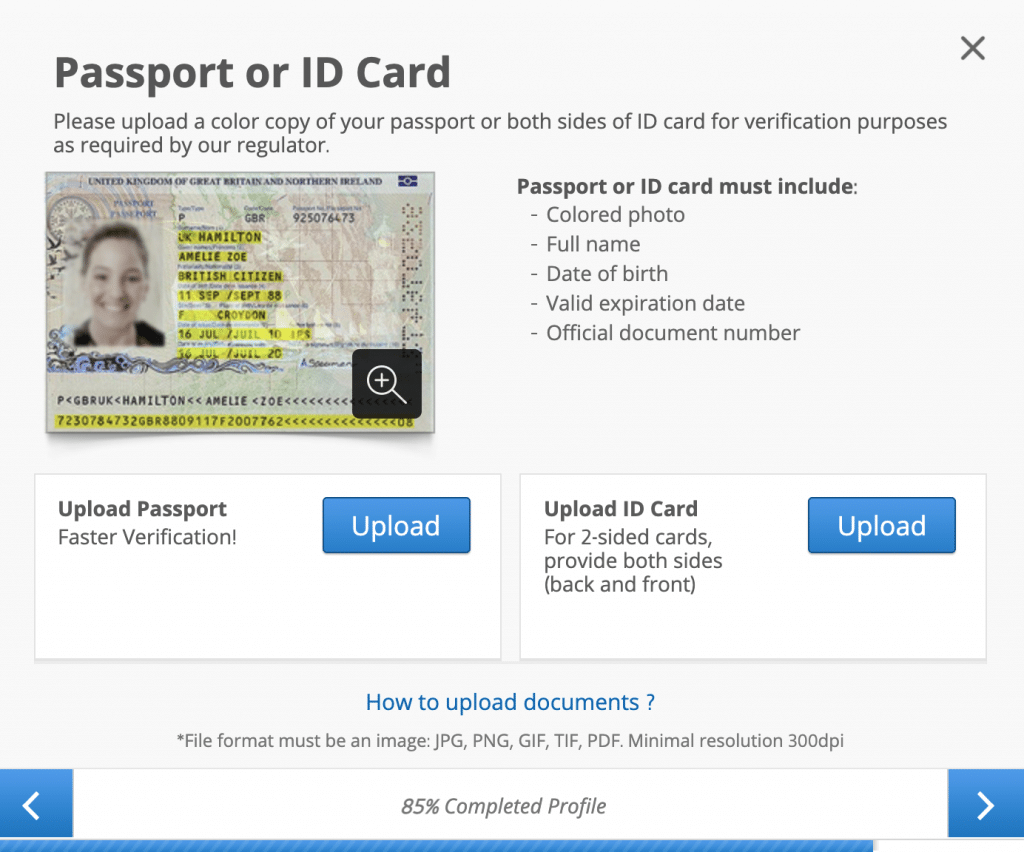 Step 3: Fund your account
Now that you've successfully verified your account, you may proceed to fund it. Funding isn't difficult either; it is easy. Simply click the "Deposit Funds" button, select your preferred payment from the list of options, fill in your details, and submit.
Step 4: Invest in a commodity!
At this point, we want to imagine that you've funded your account and you already have a commodity to invest in. It's now time to invest! To invest, open the eToro search bar and type in the name of the commodity you have in mind. The system will bring up the commodity you searched for, go ahead and click the "buy" button to finalize the order. That's it! You're now an investor.
Conclusion
We've covered how to invest in commodities and a list of some top-performing brokers and eToro winning the spot as the best broker we recommend. This verdict was passed based on the performance of eToro; it exceeded other brokers in performance score.
#1 Broker to Invest in Commodities – eToro
FAQs
Where can I invest in commodities?
Does commodity investment come with risk?
What commodities are suitable for beginners?
What's the future for commodities investors?