Invest in AI – Best AI Companies to Invest in
With many traders looking to invest in AI you'll probably be asking yourself what all the fuss is about. Artificial intelligence (AI) uses machine learning to carry out tasks that usually demand human input. 
As AI continues to shape the future of the digital era, most beginners and experienced investors are looking for the best AI companies to invest in right now. By reading this article you'll find the best AI stocks to invest in as well as how to invest in AI. 
AI Companies to Invest in 
Tech giants use AI in a couple of ways. Global companies such as Google, Amazon, and Netflix all use artificial intelligence to improve the speed and efficiency of their business offerings. These can include things like autonomous vehicles, robotics, and virtual assistants.  
Some businesses earn returns directly from AI by selling the technology's hardware, software, services, or expertise. The stocks listed and discussed below are some of the leading AI companies to invest in. For the best AI trading platforms be sure to also read our in-depth guide. 
Nvidia (NASDAQ: NVDA)

– Invest in AI self-driving cars and graphics chips

IBM (NYSE: IBM)

– Invest in AI covering a range of industries

Micron Technology (NASDAQ: MU)

– One of the top-rated AI companies to invest in

Amazon (NASDAQ: AMZN)

– Invest in AI cloud computing and e-commerce

C3.ai (NYSE: AI)

– Best SaaS AI companies to invest in 2022
Top AI Companies to Invest in – Reviewed
1. Nvidia (NASDAQ: NVDA) – Invest in AI self-driving cars and graphics chips
Nvidia, the world's leading graphics chip manufacturer, has benefited greatly from the AI boom. Its graphics cards have become the go-to name in data centers throughout the world. The training phase of deep learning necessitates a lot of processing resources; the inference phase, on the other hand, demands less. Both phases are highly supported by the graphics processing unit (GPU) processors, which are primarily utilised for rendering video games.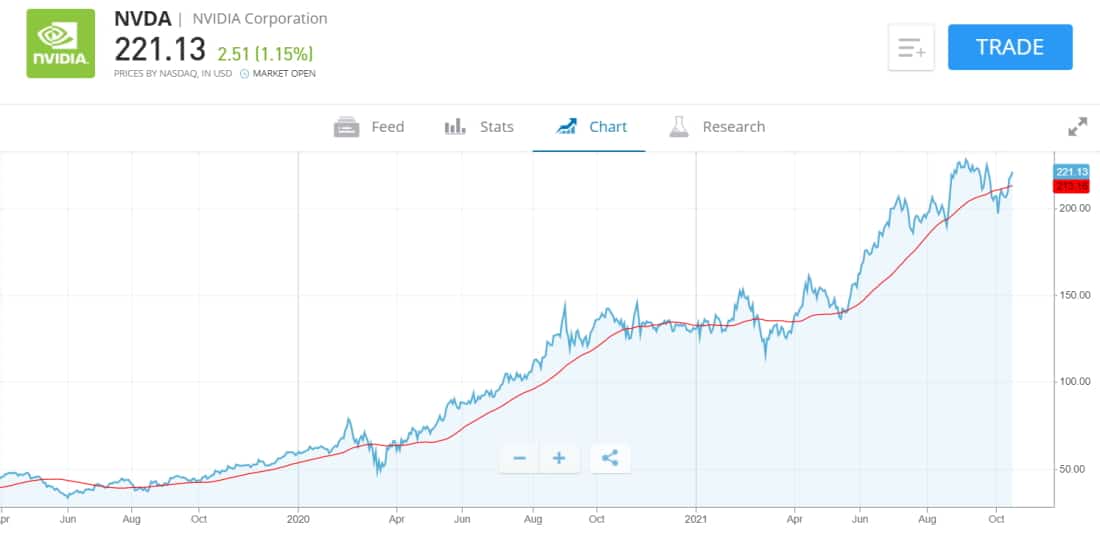 Nvidia's data center business model represents a continuously growing share of its net revenue. But it isn't all AI-related as Nvidia's graphics cards are used to improve and optimize a wide range of data center uses. However, artificial intelligence is one of the main catalysts for the company's growth. 
Nvidia's role in self-driving cars
Self-driving vehicles are another project that Nvidia is working on. The tech company creates platforms that can manage self-driving applications. A self-driving automobile needs to process heaps of data from several sensors in real-time, identify hazards and other vehicles, read and navigate through maps, and make safe decisions. Therefore, a ton of computing power is required to make self-driving cars a viable form of transportation. 
At the time of writing, Nvidia stock is trading at $218.62 giving it a market cap of $546 billion, a dividend yield of 0.073% and a P/E ratio of 77.94. The YTD return for NVDA stock is 66.71%. All in all, will you be adding Nvidia stock to your portfolio this year? 
68% of retail investor accounts lose money when trading CFDs with this provider.
2. IBM (NYSE: IBM) – Invest in AI covering a range of industries
IBM (International Business Machines Corporation) is a publicly-traded tech company based in New York and operates in more than 170 countries. IBM's strategy with AI is to use the technology in ways that expand on human intelligence, boost efficiency, and lower overall costs.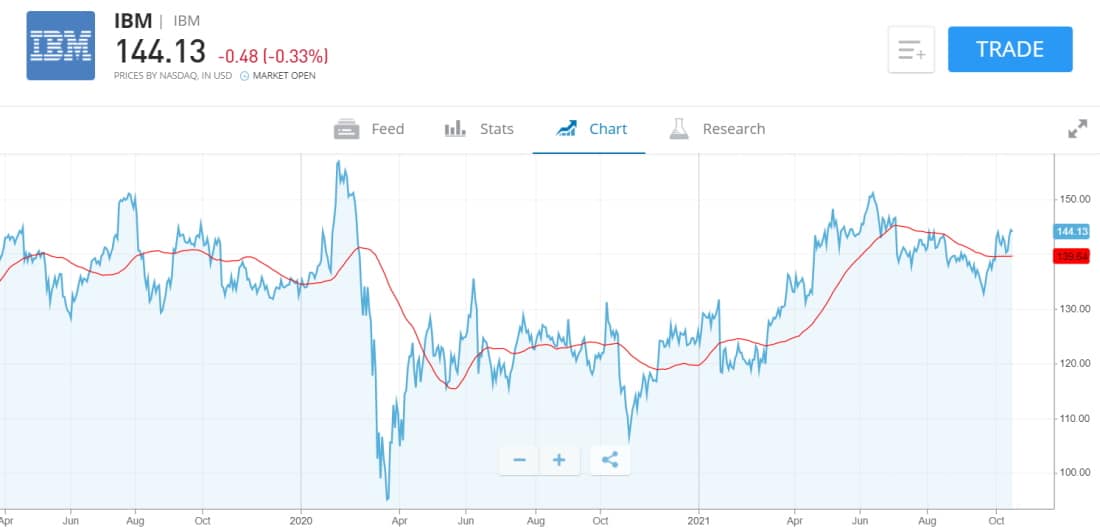 For example, in the healthcare sector, IBM's AI tech is being used to generate custom care plans, speed up the delivery of new drugs, and enhance the general quality of care. On the other hand, in the financial services sector, IBM is using artificial intelligence to support customers with financial regulatory compliance. 
Where does IBM rank in the IDC report? 
According to the IDC report, Worldwide Artificial Intelligence Software Platforms Market Shares, 2019: The Battle Has Begun, by David Schubmehl, the worldwide AI market in 2019 was worth $3.5 billion and rose by +29.8% over the same period in 2018. Furthermore, regardless of the fierce competition from rivals such as Microsoft (NASDAQ: MSFT), Google, Palantir, and DataRobot, the IDC finds IBM leading with an 8.8% share of the market. 
At the time of writing, IBM stock is trading at $144.71 giving it a market cap of $129.62B. The YTD return for IBM stock is 17.03%. With IBM being one of the leading AI companies to invest in, many investors are adding IBM to their watchlists. 
68% of retail investor accounts lose money when trading CFDs with this provider.
3. Micron Technology (NASDAQ: MU) – One of the top-rated AI companies to invest in
Micron Technology is a memory chip manufacturer based in Boise, Idaho. This tech giant produces compute memory and data storage solutions such as dynamic random-access memory, flash memory, and USB flash drives.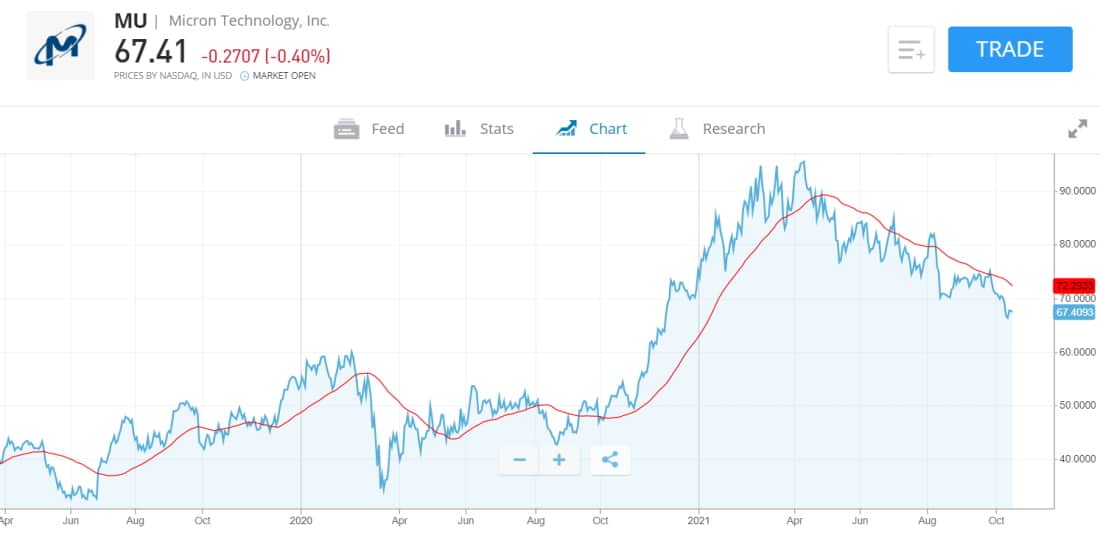 The majority of the chipmaker's products are commodity items, which means that pricing is determined by supply and demand.
This can result in harsh boom-and-bust cycles in the semiconductor industry, where an overstock of chips can dramatically lower costs. Demand for memory chips is expected to be robust in Q4 2021, fueled by the rise of mobile networks, 5G, cloud computing, and increasing demand for electric vehicles. Moreover, a semiconductor scarcity has pushed up prices for Micron's DRAM and NAND chips.
What does the future hold for Micron Technology? 
The AI sector is forecast to grow in the next five years. And self-driving cars are expected to be at the forefront of that expansion. The demand for AI technology is constantly growing with devices such as the iPhone still in mainstream use. 
Chances are that Micron will remain a volatile stock because of supply and demand issues. But AI is propelling demand for memory chips in the long run. If you're looking to invest in AI then Micron Technology is one of the top AI companies to invest in right now. 
At the time of writing, Micron stock is trading at $67.68 giving it a market cap of $75.71B. The YTD return for IBM stock is -8.60%. Will you invest in Micron Technology and capitalize on the current bearish downtrend? 
68% of retail investor accounts lose money when trading CFDs with this provider.
4. Amazon (NASDAQ: AMZN) – Invest in AI cloud computing and e-commerce
Amazon may be the tech company that uses AI the most. Founder and executive chairman Jeff Bezos has long been an advocate of artificial intelligence and machine learning, and while Amazon began as an online book store, technology has always been at the heart of the business.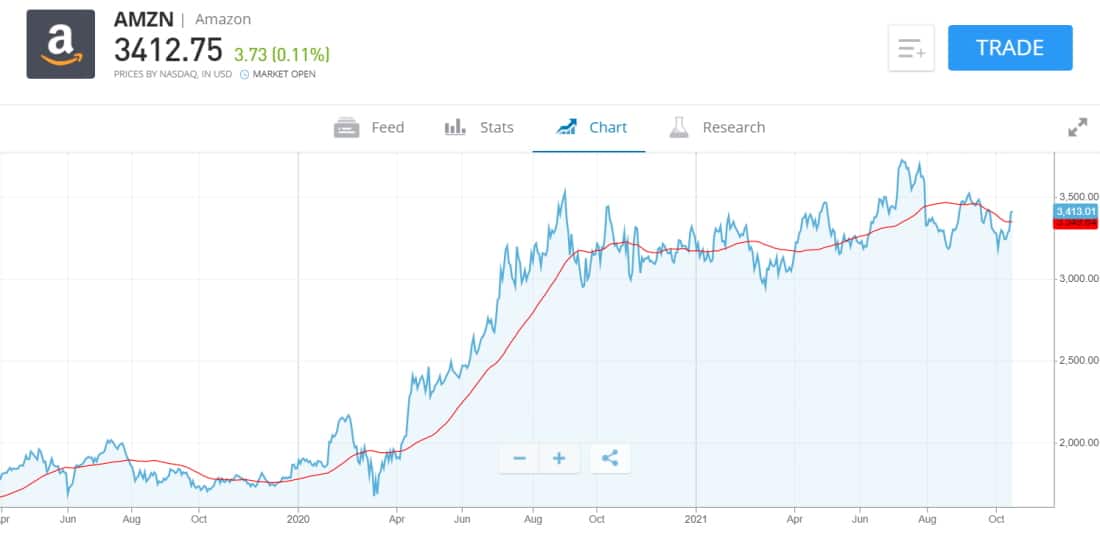 Alexa, Amazon's industry-leading voice-activated technology, Amazon Go cashier-less grocery shops, and Amazon Web Services Sagemaker, a cloud infrastructure tool that offers cutting-edge deep learning protocols for data scientists and developers, are all examples of artificial intelligence in action at Amazon today.
What role does AI play in Amazon's e-commerce business? 
Amazon's e-commerce business is heavily dependent on AI. Its top-of-the-line recommendations for e-commerce, video, and music streaming are all powered by computer algorithms. Amazon uses artificial intelligence to calculate product rankings.
The influence of AI on Amazon's business is hard to quantify, but it's apparent that it plays a significant part in the company's competitive edge. Amazon has been a leading powerhouse of emerging technologies including smartphones, e-commerce, cloud computing, streaming, and virtual-assisted technology throughout its existence. AI offers most of the infrastructure that allows Amazon to quickly and successfully enter new markets.
Invest in AI – Amazon's market price:
At the time of writing, Amazon stock is trading at $3,409.02 giving it a market cap of $1.73 trillion, and a P/E ratio of 59.41. The YTD return for AMZN stock is 6.98%. Amazon is one of the leading AI companies to invest in right now. Will you be adding this tech giant to your investment portfolio any time soon? 
68% of retail investor accounts lose money when trading CFDs with this provider.
5. C3.ai (NYSE: AI) – Best SaaS AI companies to invest in 2022
As the "ai" in the company's name and stock ticker suggest, C3.ai may be the nearest thing on the US stock market to a 100% AI stock. While the companies on the list above are diversified tech companies or chip manufacturers with some AI-related businesses, C3.ai is solely focused on artificial intelligence.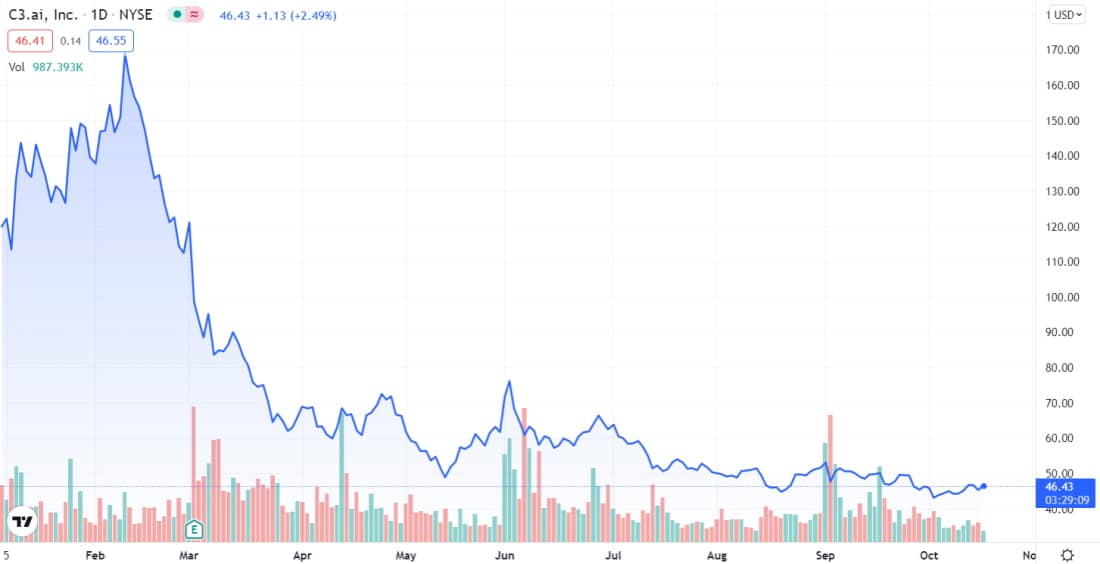 C3.ai is a software-as-a-service firm that helps businesses to deploy massive AI applications. The company's technologies help companies speed up software development while lowering costs and risk. The US Air Force, for example, employs C3 AI Readiness to detect aircraft system breakdowns, locate replacement parts, and discover novel ways to boost mission capability. Engie (OTC: ENGIY), a European utility firm, is employing C3 AI to monitor energy consumption and cut costs.
Is C3.ai one of a kind? 
C3.ai is the industry's first AI-focused SaaS company, and it claims it is unaware of any other end-to-end AI development rivals. Although the AI SaaS industry is expanding and could attract competition from large cloud infrastructure providers such as Amazon or Microsoft, the company's unique stance in the AI sector could propel further growth and higher profits. But is this enough to make it a good long-term investment? 
68% of retail investor accounts lose money when trading CFDs with this provider.
Are AI Companies a Good Investment? 
First and foremost, when you invest in AI you're investing in the future of the digital ecosystem. Unless you've been living under a rock in recent times, AI technology and AI companies have been making headlines.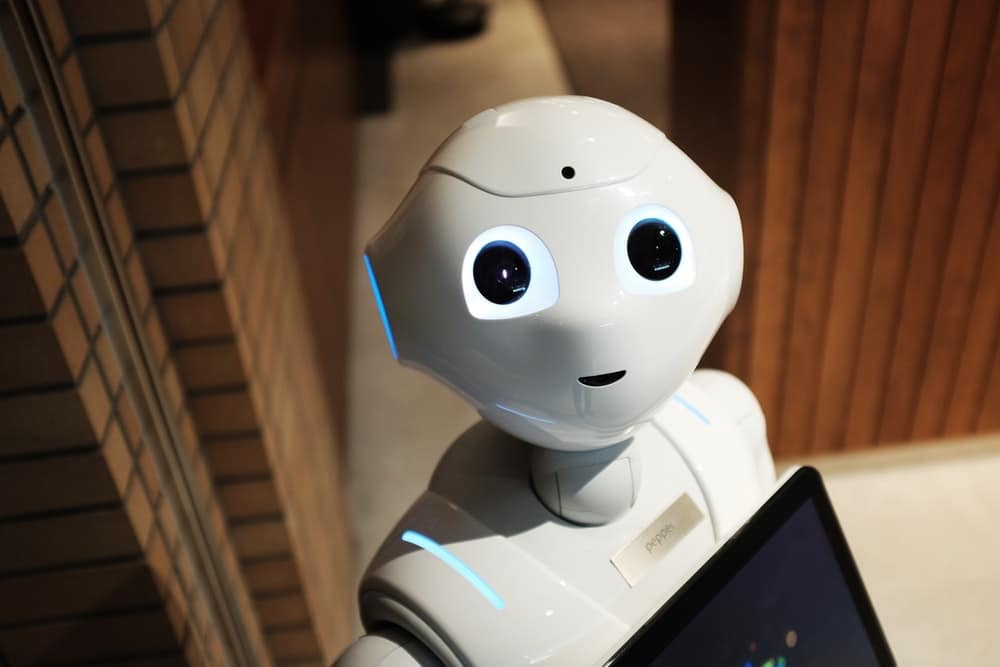 But to better understand the influence and demand for AI, let's consider two contemporary issues:
Global Pandemic Drives Internet Use to Record Highs
Firstly, the Covid-19 pandemic that started last year has given rise to a new 'normal'. Widespread social distancing and lockdown measures meant office jobs and human interactions were replaced with mask-clad conversations and remote working.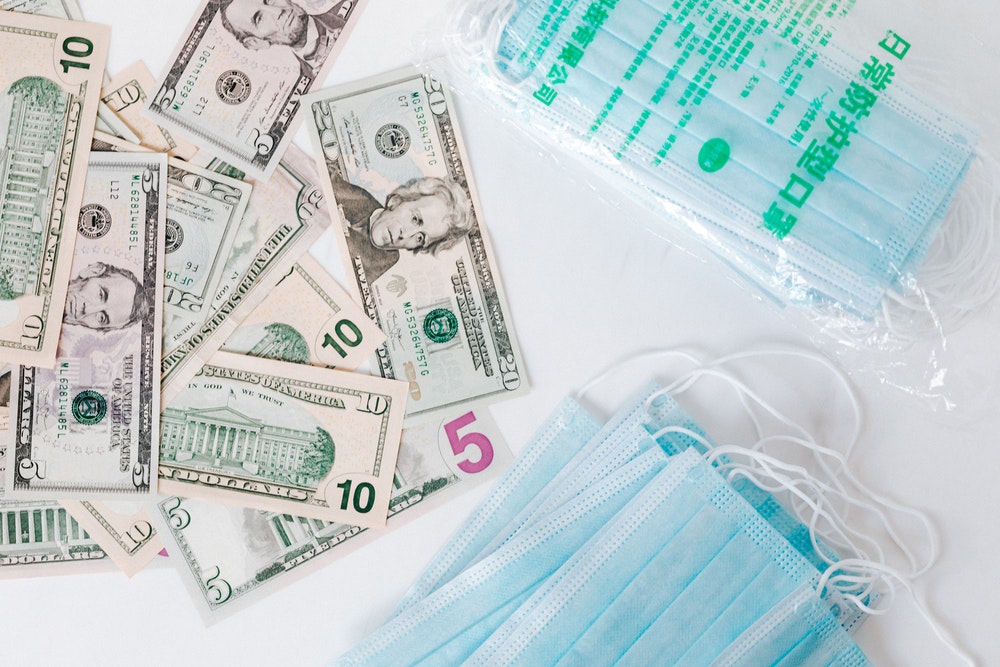 According to Ofcom, UK adults were spending an average of 4 hours a day on popular online platforms such as TikTok and Zoom. 
"With people seeking new ways to keep connected, informed, entertained and fit during the pandemic, emerging video-sharing and video-calling services are surging in popularity. But the biggest growth was seen by Zoom, the virtual meeting platform, which grew from 659,000 UK adults to reach 13 million adults over the same period – a rise of almost 2,000%."
Demand for Driverless-Vehicles and EVs Spikes in Recent Years
As governments and activists come together to combat the imminent threat of global warming, the demand for self-driving electric vehicles is growing. But autonomous rides require a ton of programming and lightning-fast processors. This is where AI companies come in.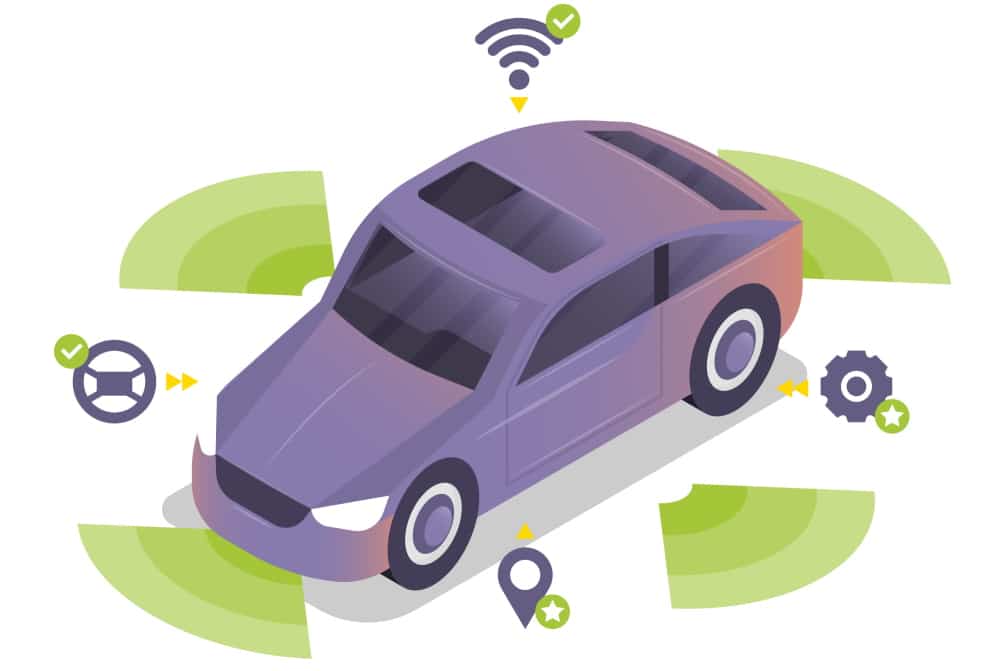 Companies such as Nvidia, IBM, Micron Technology, Amazon, and C3.ai are all examples of top AI companies to invest in right now. 
According to the National Grid Group PLC, the UK was one of the first developed economies to set a net zero target by 2050. With this in mind, the big tech companies are spending heavily on research and development to take AI to the next level. 
How to Choose the Right AI Companies to Invest in 
Pinpointing the top AI companies to invest in depends on a few things. To help you find the best shares to buy now, let's cover some of the key questions you need to ask yourself. 
Is the company completely AI-focussed? 
At first glance you'll see that most of the AI companies listed in this article are pure AI companies. In other words, there are very few companies that are solely focused on developing and deploying artificial intelligence. 
AI is still in the early stages of development, but companies that have already started using this exciting technology have been the ones reaping the highest returns so far. 
Having said that, the share prices of some more flexible AI companies such as Amazon and Nvidia, rely on more than just artificial intelligence. In Amazon's case, a surge in online shopping spurred by the coronavirus pandemic saw sales hit the roof in year-over-year sales reports. 
So, investing in a company that integrates AI into its business offers a more flexible long-term investment. After all, portfolio diversification is built on this logic. 
Stock Valuation
The best AI companies typically have high market valuations. One way or another, artificial intelligence is expected to shape the future of business, entertainment, and everyday life. 
Nevertheless, before you invest in AI it's a good idea to consider how the company is deploying artificial intelligence. You'll also need to think about whether it has the potential to enter mainstream markets in the short and long term. 
If a company is using AI to improve an existing product or service then a soaring valuation may indicate that the stock's being overbought. On the flip side, if an AI company is creating a new set of business offerings then a skyrocketing market valuation may be justifiable. 
What are the best stock brokers for beginners?
To invest in AI you'll first need to choose a top-rated stock broker that gives you access to a wide range of markets. 
When it comes to investing in AI stocks you need to consider your trading costs. We recommend using a commission-free broker such as eToro. Most online stock trading platforms nowadays provide 0% commission CFD trading, with some even supporting zero-commission share dealing and ETF trading. 
With that said, let's explore the best place to invest in AI in 2022: 
1. eToro – Invest in AI with 0% Commission on a Social Trading Platform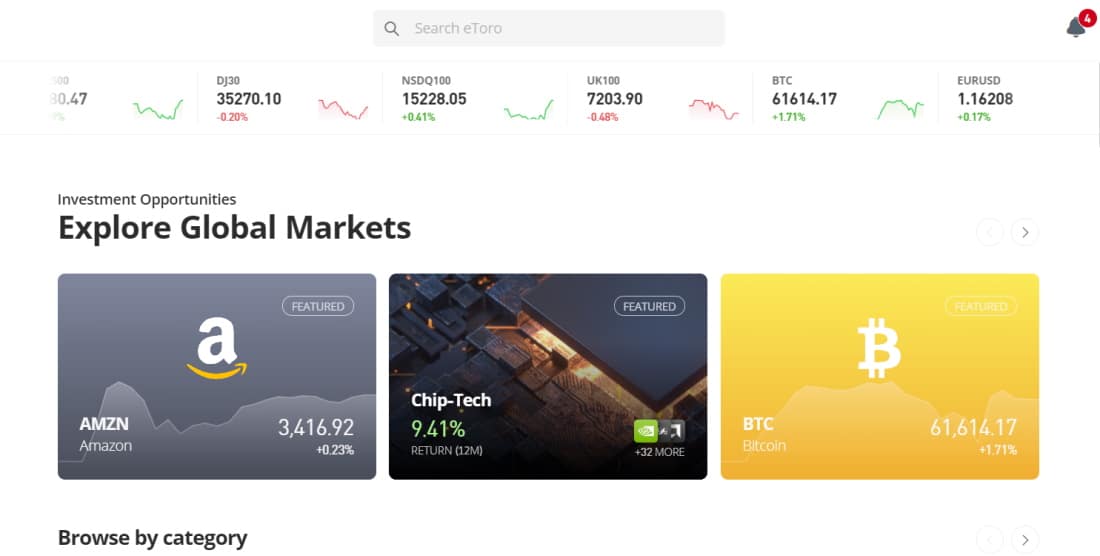 eToro is a zero-commission online stock broker that covers international exchanges and 256 exchange-traded funds. CFD trading and share dealing are both
available, making it an excellent choice for both day trading and long-term investing. Additionally, the broker is continually introducing new stocks, which bodes well for gaining access to hot artificial intelligence stocks. 
Furthermore, thanks to fractional share trading you can purchase portions of whole artificial intelligence stocks with a minimum investment of just $50. 
Social Trading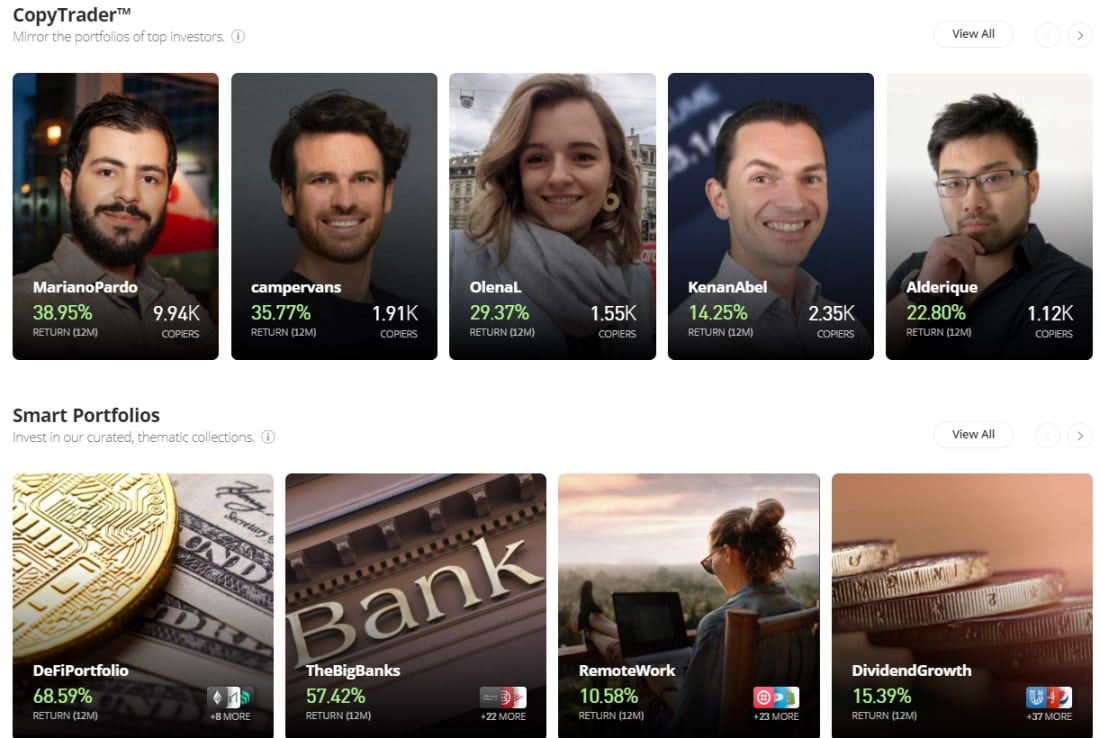 One of the key areas that separate eToro from other brokers is its large social trading network. You can connect with other traders who are interested in artificial intelligence stocks, exchange trade ideas, and discuss trending topics. eToro also provides copy trading, which allows you to find an existing portfolio of AI stocks that suits your fancy and imitate the positions with a few clicks. Using CopyPortfolios and CopyTrader you can put your trading on cruise control.
Fees and Payments
When it comes to getting started, eToro makes it simple. The onboarding process is fully digital and it only takes a few minutes to complete. You can fund your brokerage account with a variety of payment options, such as credit cards, debit cards, bank wire transfers, and e-wallets like PayPal and Skrill.
As we've mentioned, eToro is a commission-free stock broker that also offers competitive non-trading fees. As such, there are no deposit fees or account fees. 
Is eToro safe? 
eToro is regulated by the FCA, CySEC, and ASIC. This means that your funds and trading account are safeguarded by top-tier financial regulators such as the FCSC. In the United States, eToro's online investment platform is provided by eToro USA LLC, which is registered as a Money Services Business (MSB) with the Financial Crimes Enforcement Network (FinCEN).
Pros
Invest in AI stocks on a commission-free basis
Heavily regulated by FinCEN, FCA, CySEC, and ASIC
User-friendly mobile trading app 
Paper trading account with $100,000 of virtual funds
Low minimum deposit of just $50 
One of the leading low spread brokers
Cons
USD is the only supported account base currency so you'll have to pay a conversion fee for anything other than US dollars
$5 withdrawal fee
68% of retail investor accounts lose money when trading CFDs with this provider. 
How to Invest in AI
Are you on the edge of investing in AI companies right now? We'll show you how to use eToro to start trading or investing today. eToro supports hundreds of stocks from across the world, as well as fractional share trading, extensive analyst research, and professional-quality charting.
Step 1: Sign up for an Account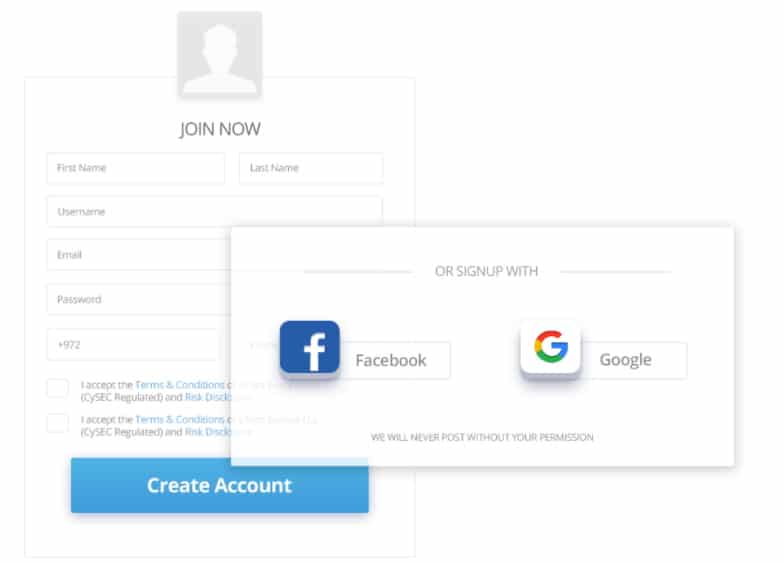 To begin, open a new eToro account. Go to the broker's website, select 'Join Now,' and then enter your email address as well as a new username and password. eToro will also need information such as your name, address, and phone number. 
68% of retail investor accounts lose money when trading CFDs with this provider. 
Before you can begin trading with eToro, you must verify your identity and address as part of the anti-money laundering KYC process. To finish this step online, upload a copy of your driver's licence or passport as well as a copy of a recent utility bill or bank statement. 
Step 2: Deposit Funds
The minimum deposit is just $50. Payment options include debit or credit card, bank transfer, and e-wallets via PayPal, Neteller, or Skrill. 
Step 3: Invest in AI Stocks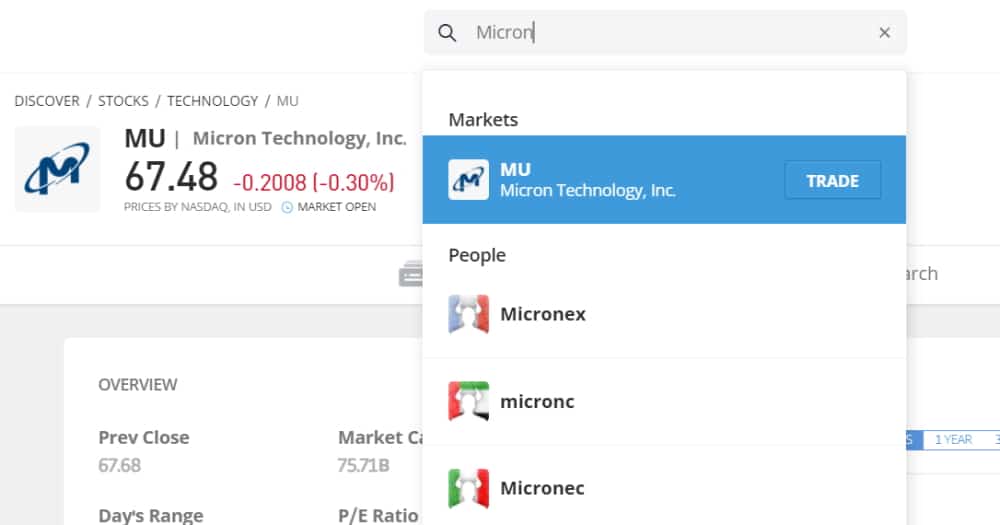 You are now ready to begin investing in AI with eToro. Go to your account dashboard and type the name of the AI company you want to buy into the search bar. When the company is displayed in the drop-down menu, select 'Trade' to open a new order ticket.
You'll need to enter your preferred investment amount and decide whether you want to buy real shares or trade CFDs. If you decide to trade CFDs on your chosen asset you'll be able to go either long or short. You'll also have the option to set Stop-Loss and Take-Profit orders.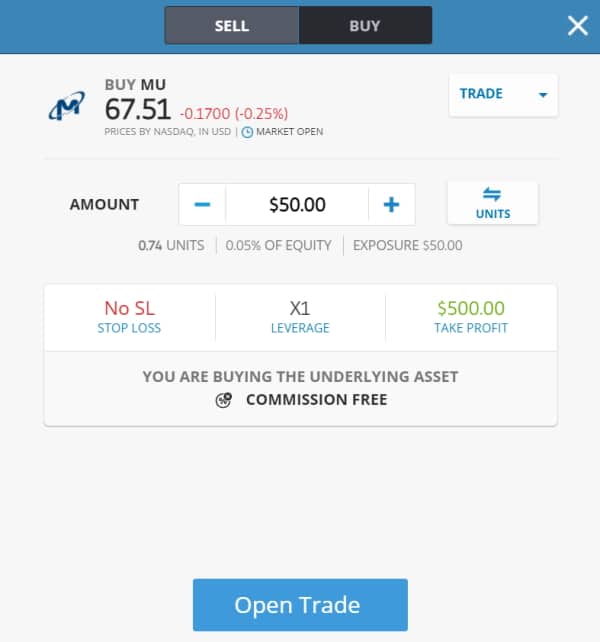 Once you're happy with your choices, tap on 'Open Trade' to invest in AI stock with 0% commission. 
Invest in AI – Expert Verdict
Total AI system spending is expected to reach $97.9 billion by 2023, up from $37.5 billion in 2019. The AI sector is expected to increase at an annualised rate of 28.4 percent over the five years ending in 2023.
While choosing stocks in a growth sector comes with heaps of uncertainty and market volatility, the top AI companies listed in this article are all on most market analysts' radars right now. So, if you're looking to get in on the ground floor of this promising sector then open an account with eToro and start investing in AI today. 
eToro – Best Trading Platform to Invest in AI with 0% Commission
FAQs
What AI company should I invest in?