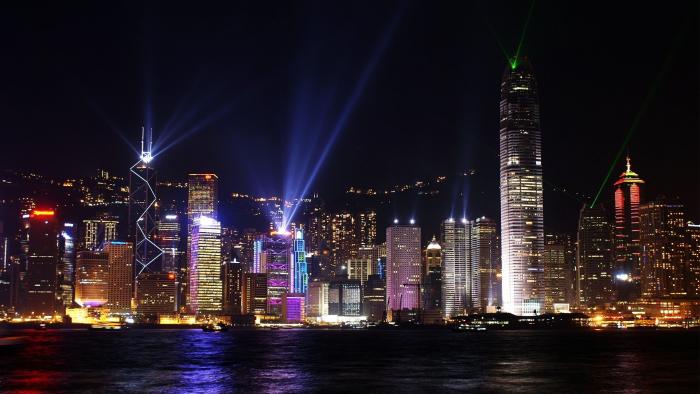 With its economy flat lining and being held up by oil and gas exports, Russia desperately needs to increase the scale of those exports. On the face of it the massive $400 billion deal Russia signed with China on 21 May, for a 30 year gas supply contract, looks just the ticket to deliver that increase over the long haul. However, the deal has a number of non-trivial obstacles to overcome, chief of which are disagreements between China and Russia over pricing and the difficulty Russia may find in funding the required pipeline.
The stakes are high, and not just for Russia. A Reuters article argues that the deal could well bring down gas prices across Asia, pointing out that this would be a huge plus for Japan, China's long time rival and the world's biggest buyer of liquefied natural gas (LNG). To make the deal work, Russia will need to build a new pipeline linking its Siberian gas fields to Chinese cities. The idea is for gas to start to flow through the pipeline from 2018, building up to a steady 38 billion cubic meters per year.
Reuters quotes a possible price between the parties as translating to around $10.00 to $10.50 per million British thermal units (mbtu). If this is true, it will work out to around $3 less than the current average price for Asian gas, which is around $13.00 per mbtu, spelling the end for the so-called "Asian premium" on gas prices. Reuters comes at the deal from the idea that plentiful cheaper Russian supplies will put downward pressure on LNG pricing. Since Japan spent $70 billion in 2013 on LNG shipments to replace nuclear power generation after the Fukushima core meltdown, and currently has to pay top prices for LNG, the Chinese will in effect be extending a helping hand to one of their biggest commercial rivals.
However, in an insightful blog, the oil and gas expert Dr Kent Moors points out that while the Russia-China deal may well turn out to be everything Russia hopes it will be, there are issues. The deal, as is usual with Russian gas deals, is in the form of a take-or-pay contract. This means that China has to commit to taking a certain quantity of gas each month or pay as if it had taken the entire quantity. The problem with this, Moors points out, is that "China does not need, nor can it absorb, the volume called for in this deal". He continues:
"At present, gas accounts for no more than 30% of China's energy needs. What's more, that total is already completely met for at least the next six years, with a combination of domestic production (which is going to increase - China has the largest extractable shale gas reserve in the world) and ongoing import accords with Turnkmenistan and Myanmar. Also, the infrastructure [in China] does not even exist to use what Russia expects to sell. It might in a decade, but Gazprom needs the revenue now."
Then there is the fact that Russia is also in talks with Japan and Korea to provide them with major gas flows. Its most cost-effective way of doing this would be to have a single pipeline to China with branches off to Korea and Japan. But, according to Moors, China wants a dual pipeline all to itself, so Gazprom is probably looking at having to fund an exceedingly large capital expenditure program in order to turn all of this into a reality - all of this in a flat Russian economy.
To make matters even tougher, Moors' recent blogs argue that, since Putin's Ukraine adventure and the annexation of Crimea, Gazprom is now under attack from the West which is actively seeking to block Gazprom deals and pipeline routes any which way it can, in order to put pressure on Putin to rein in Russian nationalism.
What Moors feels is certain is that, as he puts it, "the fulcrum of the global energy trade is gravitating to the Asian and Pacific market". The big unresolved question is whether this burgeoning demand - intensified by the continent's drive to move away from the destructive use of inferior grades of coal - will be met with pipelined gas, or via LNG tanker transport. One to watch...
Huge $400 Billion Russia China Gas Deal a Tough Ask is republished with permission from Anthony Harringto at QFinance.
See also:
Russia-China Sign $400 Billion Natural Gas Deal