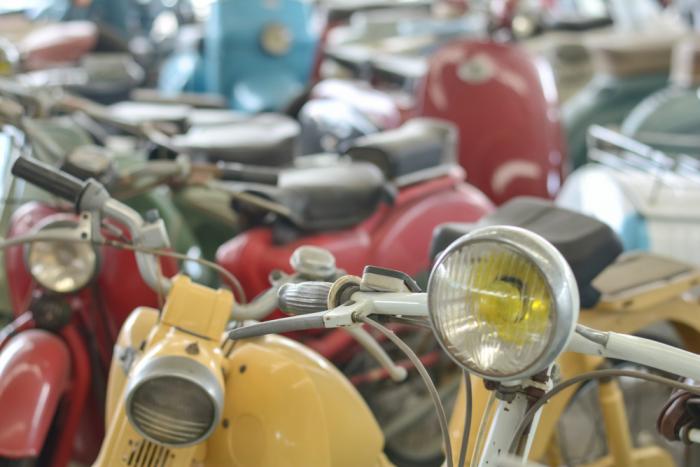 After many years of slow growth and stagnation, the last couple of years have seen a significant boom in car sales in Vietnam. The country most known for its staggering motorbike population now appears to be rapidly heading for the age of the automobile. What has caused this change of fortunes for the auto industry, and will this new trend create a strong domestic auto industry in Vietnam?
The car market in Vietnam has seen an exceptional start to 2016, with sales for the first quarter of the year up 38 percent compared to the same period last year. That is keeping in mind that 2015 was a record-breaking year, reaching 244,914 sold units according to the Vietnamese Automobile Manufacturers' Association.
Some would say it was about time the market started taking off. Foreign manufacturers have been in Vietnam since the mid-1990s, seemingly waiting for this moment.
However, overall, the car market has been growing slowly. Vietnam has developed into a country of motorbikes. Motorbikes now number about 45 million nationwide, and play an essential role both in the economy and for everyday mobility all across the country.
The car has so far had a disputed position in Vietnam.
The Vietnamese government has targeted car manufacturing as a 'spearhead industry' — one of the areas set to lead the country's quest for a more value-added industrialisation. Yet, while car import taxes have understandably been high in light of this goal, domestically produced cars have also been subject to a range of frequently changing taxes and fees due to the need for state revenue as well as concerns about urban congestion.
This has made cars very expensive and has led to a situation where the Vietnamese government has officially promoted the automobile industry while simultaneously restricting its only market. International markets are not an option as production costs are too high for Vietnamese cars to be competitive exports.
As I have argued elsewhere, the policy regime governing the Vietnamese automotive industry is confusing and the car has held a contradictory position as both a development driver and dilemma.
Why, then, is the car market suddenly booming?
The simplest answer is economic growth and stability. After some years of slower economic growth, the Vietnamese economy is looking stronger again, and Vietnam's income per capita is reaching a stage where increasing car ownership is to be expected. This provides people with the confidence to make the significant investment a car represents for most Vietnamese.
There are also other factors that make cars a more tempting option, such as improvements in infrastructure, the worsening of both traffic and air pollution in cities (making the car a safer and 'healthier' option).
Importantly, there is the increasing social normalisation of car ownership. Owning a car seems to now occupy a central position in the aspirations of the country's rapidly growing middle class.
So do increasing sales indicate that Vietnam is becoming a car producing country?
There are few reasons to believe this is the case. Vietnam is at best becoming an assembling country, as the manufacturers located in Vietnam use few locally made parts. The failure to develop local supporting industries has been the biggest disappointment in the Vietnam auto industry saga so far.
While the majority of cars sold in Vietnam are assembled within the country, imports of completely built units experienced the fastest increase last year and represented about 30 percent of total sales. So far this year, though, imports have slowed down due to a new special consumption tax on imported cars.
As a WTO member, the government is now using its remaining policy space to favour domestic automobile production and assemblage. However, the struggle against imported cars is likely to get tougher.
As part of their ASEAN Free Trade Area commitments Vietnam will have to remove all tariffs on imports from ASEAN in 2018. This will open the market for imports from car producing countries such as Thailand, Malaysia and Indonesia.
These changes are likely to lead to another boom in car consumption, but it will require some smart manoeuvring by manufacturers and the government to ensure that these cars to be manufactured or even assembled in Vietnam.
It is important to keep in mind that — for now at least — Vietnam remains a country of motorbikes. After some years of stagnation the motorbike market experienced growth in 2015, reaching close to 3 million units sold. While many would expect the entrance of cars to lead to motorbikes being disregarded, so far Vietnamese consumers tend to keep both motorbikes and cars.
In Hanoi, for example, it is not uncommon for a well-off household to own one or two cars and four or five motorbikes. It is too early to tell whether this trend will continue but for now at least, the motorbike market by far outcompetes the emerging car market. This is perhaps bad news for the auto industry, but good news for urban mobility in Vietnam.
What's driving growth in Vietnam's auto industry? is republished with permission from East Asia Forum
See also:
Vietnam is on the Upswing, but Needs to Keep the Momentum