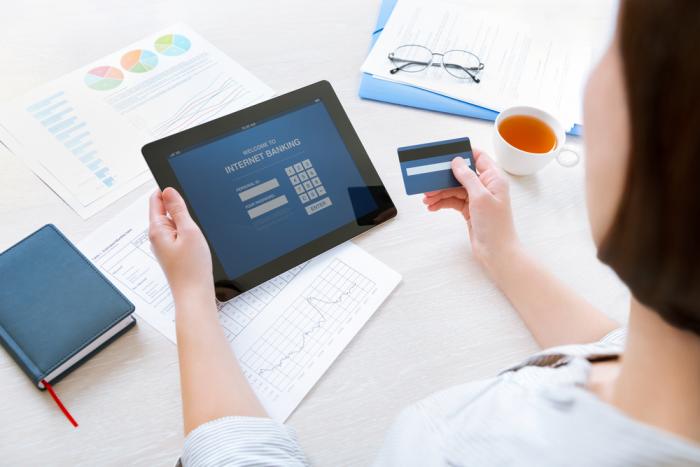 The banking sector has witnessed many technological changes in recent years that offer more personalized services.  The shift towards getting more digital just got more exciting with the introduction of many user-friendly technologies. As banks try to make banking quicker and secure, the option for digital innovations keeps getting more and more competitive. The first quarter of 2015 introduced some very interesting banking innovations that could revolutionize the banking experience for customers.
1.Twitter Payments through Pingit mobile app
Barclay's has made payments quicker by allowing people to pay one another using their twitter handles. The launch of this service was on 10th of March allowing bank's Pingit payment app accessible on Android and iOS devices. Pingit's introduction came in 2012 and with their recent introduction of 'Twitter Payments', Barclay's has clearly connected banking to the social networks.
How it works…
With 13.5 million Twitter users in the UK itself, this service allows both payer and payee to be signed up for both Twitter and Barclay's Pingit app. Surprisingly, neither the payer nor payee need to be Barclay's customers. However, there is a restriction on the transfer limit, which is
Is it secure?
The 'Twitter Payments' service is powered by Pingit, an already existing free mobile-app by Barclay's. Barclay's has stressed that the Pingit is secure and development came from mobile banking security experts. Users can disable the app if their phone is lost or stolen and thieves would not be able to send money without the five-digit PIN. But the bank does recommend that customers enable a general lock on their phone. According to Barclay's website: "When you use any of Barclay's Mobile Banking services, you're automatically protected by our Mobile Banking Guarantee. If you're an innocent victim of fraud, we'll cover any losses, no matter how much money is taken from your account."
2.Testing of Banking Wristbands
Last Year, Barclay's bPay made contactless payments possible through bracelets that allowed purchases. This month Halifax, a leading UK bank, tested its heartbeat ID technology (developed by Toronto-based Bionym) for online banking industry. It puts a very interesting technology to test, which identifies its customers by their pulse! Remembering passwords can be quite a daunting task and incase of multiple accounts, it gets even more complicated. Since it's not always a good idea to write down bank accounts' passwords, the option for another solution could be insecure or lengthy.  Halifax worked on a banking innovation that captures heartbeat of a customer, since everyone has a unique heartbeat.
Exploring innovative technology that will help deliver for our customers and enhance our overall capabilities is a real focus for us at the bank. We are in the very early stages of exploring potential uses for the Nymi Band and wearable technology more widely, which will help us further understand how we can serve our customers in the way that best appeals to their needs,' director of innovation and digital development at Halifax Marc Lien said.
How it works…
The Nymi band, which looks similar to a watch, will first verify a user by ECG. The device will only start functioning only when the customer wears the wristband and the top sensor is touched with the finger on the other hand. The innovation by Halifax is one of the latest innovations that could make banking more convenient.
Is it Secure?
Since ECG varies from person to person, the authentication of the customer will be quick and secure. The wristband will only allow access to online banking once it identifies the registered person's heart rhythm. The system will switch off incase the registered heartbeat is not recognized. So hacking is close to impossible even if the bracelet is lost or stolen.  Bionym has been also given to the Royal Bank of Canada for trial. So if successful, we could forget our bank account passwords without having any regrets!
3.Introduction of MobilityPlus™
"We have created a solution that combines consumers' need for a fast, simple, secure experience in opening a bank account, with banks' need for an interface that allows them to engage in cross-sell and maximize account values in real-time," said Brad Jones, Retail Banking Leader at Equifax. "Most importantly, financial institutions can feel more confident in using the mobile channel, because MobilityPlus helps to ensure that appropriate risk and fraud checks are in place."
On 23 March 2015, Equifax (a global information solutions company) and Zoot Enterprises (global provider of advanced origination, acquisition, and decision management solutions) announced their plans for the upcoming release of MobilityPlus
How it works…
MobilityPlus
Is it secure?
Apparently, MobilityPlus™The powerful banking tool will help gain more customers who are reluctant about mobile banking and are on a look out for easier ways to bank through their phones or tablets.
Besides the above, Apple, Dwolla, Linqto and Samsung have brought about many changes in the way we bank. While Apple Pay allows us to pay for everyday items, Dwolla has created a design that transfers money with lesser fees than traditional payment models. Linqto allows a video conferencing app that allows branch-like facilities to be delivered by credit unions and community banks through ATMs. Samsung allows the digital wallet to work at 90% of point-of-sale terminals in the U.S.
While banking sector is rapidly catching up with latest trends, there is some concern with the speed at which banks are innovating new ideas. "Digital Disruption" highlights six recommendations for the banking industry. Giving importance to customers, the report recommends that banks should spot part in their business models that are exposed to entrants that develop lucrative products. Bank regulators need to be innovative, competitive, vigilant and responsible towards its customers' accounts all at the same time.
Big data needs to be tailored to suit both the needs of the customer and banks. Banks through digital banking should strive to make banking easy, simple and most importantly…. secure!
Banking Innovations are changing the way we bank is republished with permission from The Financial Keyhole
See also:
Banking Developments in 2015