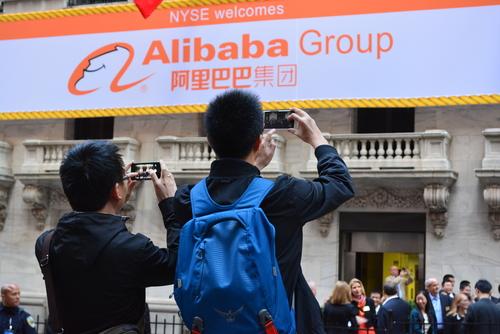 Chinese e-commerce giant Alibaba has a track record of breaking records. It not only operates the world's largest online business-to-business platform, but also the world's largest online consumer marketplace. In 2004, it had the largest initial public offering (IPO) since Google on the Hong Kong Stock Exchange. In 2014, Alibaba had the biggest IPO in US history with its debut on the New York Stock Exchange on 19 September. Its founder Jack Ma — the first mainland Chinese to appear on the cover of Forbes magazine — and his core team have, in just 15 years, built a Chinese private company that is a global force to be reckoned with.
Jack Ma is not the only Chinese entrepreneur with potential and the world may need to prepare for a wave of global Chinese companies.
Alibaba's strong IPO on the New York Stock Exchange indicates strong confidence in the company, on the part of both Alibaba itself and its domestic and foreign investors. Alibaba's IPO is, first and foremost, evidence that a home grown private Chinese company can play with the big boys. Alibaba's consumer-to-consumer platform Taobao had already proven 10 years ago that an unknown private Chinese company can best its large rival eBay in the Chinese domestic marketplace. Now having engineered the biggest stock offer ever in US history, raising US$25 billion, Alibaba is big enough to take on the leading companies in global markets.
Alibaba's IPO is not just a commercial success, but also a national success. Alibaba has effectively raised the image of Chinese businesses abroad and created a fertile business ecosystem. The company has created 25,000 jobs and has led to the establishment of millions of small household companies that rely on its platform. This business ecosystem is what differentiates Alibaba from other global technology giants.
Alibaba's IPO is an enormous confidence boost for other Chinese companies. China's tech scene is booming. Innovative companies such as smart phone producer Xiaomi, online retailer JD.com, food delivery company Elema and taxi app Kuaidi are transforming traditional industries at break-neck speed.
Alibaba's competitors Tencent and Baidu (often the three are referred to collectively as 'BAT') are already playing a global game — both are listed abroad and are exploiting their first mover advantages in the Chinese market. BAT are acting as investor big brothers of a new wave of tech ventures. These start-ups are likely to remain smaller than established Chinese companies, such as BAT, but could potentially develop breakthrough technologies. Tencent, Baidu and Alibaba each made more than 10 strategic investments and acquisitions in the last year. It is likely that Alibaba will use its newly raised capital to continue the acquisition war with Tencent and Baidu.
The question is, besides acquiring more technology start-ups in the coming years, what will Alibaba do with its significant resources?
One direction Alibaba might pursue is its ambition of building a nation-wide logistics network, dubbed the China Smart Logistics Network, in the next 8 to 10 years. Jack Ma combined Intime, Fosun, Forchn Holdings Group, STO Express, YTO Express, YunDa, and SF Express together to establish the China Smart Logistics Network with an investment of 300 billion renminbi (US$49 billion). The China Smart Logistics Network is designed to facilitate the further expansion of online shopping by setting up a network to deliver parcels within 24 hours to approximately 2000 Chinese cities. The network aims to support sales per day.
Technological changes are becoming ever more frequent. In particular, recent developments in big data are happening fast. Alibaba is sitting on top of what may be the world's largest consumer behaviour database, but it is yet to be seen to what extent they can monetise its value.
Alibaba's IPO is just the tip of the Chinese iceberg of private companies and technology ventures that will play an important role in changing and upgrading China's economy, and further integrating it into global markets.
After historic IPO, where to from here for Alibaba? is republished with permission from East Asia Forum
See also:
Alibaba set to price IPO shares amid surging investor demand