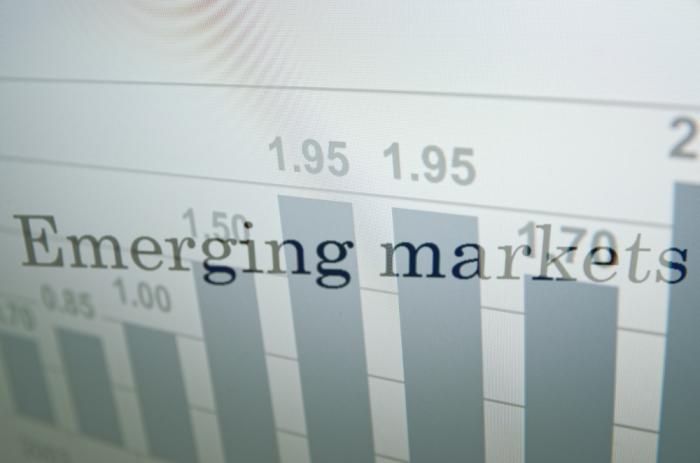 In the EM equity space as measured by MSCI, Colombia (+4.1%), Hong Kong (+3.9%), and China (+3.6%) have outperformed this week, while Thailand (-4.4%), Qatar (-3.3%), and the Philippines (-2.7%) have underperformed.  To put this in better context, MSCI EM rose 1.2% this week while MSCI DM fell -0.5%.
In the EM local currency bond space, Colombia (10-year yield -37 bp), South Africa (-18 bp), and Ukraine (-17 bp) have outperformed this week, while the Philippines (10-year yield +27), Brazil (+20 bp), and Mexico (+4 bp) have underperformed.  To put this in better context, the 10-year UST yield rose 6 bp this week to 1.66%.
In the EM FX space, COP (+1.8% vs. USD), KRW (+1.7% vs. USD), and IDR (+1.1% vs. USD) have outperformed this week, while MXN (-1.5% vs. USD), PHP (-1.1% vs. USD), and TRY (-0.7% vs. USD) have underperformed.
India has a new central bank head.  Governor Patel ushers in a new era for the RBI, where a newly formed Monetary Policy Committee will determine policy going forward.  The RBI has named its three members (Governor Patel, Deputy Governor Gandhi in charge of monetary policy, and Executive Director Michael Patra), and the government will name three external members this month.  Governor Patel will cast the deciding vote in the event of a tie.  Officials say that the MPC will be in place for the October 4 policy decision.
North Korea detonated a nuclear device.  It was the second one this year, and fifth and largest test to date.  The test set off an artificial earthquake measuring 5.3 on the Richter scale.  Pyongyang boasted that it was now able to produce miniaturized nuclear arms.  China will formally protest the action, which is another sign that it is running out of patience with Pyongyang.
The Turkish government may be eyeing the central bank for the next purge.  Prosecutors are now saying the bank is dominated by Gulenists, citing as evidence the image of Halley's Comet on Turkish banknotes.  According to the indictment, Gulenists use a comet symbol for organizations that they have infiltrated.  None of the 73 prime suspects named in the indictment are central bank employees, but the comments suggest something is brewing.  A purge here would not be taken well by markets.
Mexican Finance Minister Videgaray resigned.  Some press reports are tying it to Trump's visit, but no official reason was given for his departure.  If nothing else, it could be part of a wider cabinet shuffle by President Pena Nieto, who has seen his popularity fall to record lows.  To his credit, Videgaray was able to push through some difficult economic reforms during his tenure, and was well respected by the markets. 
Incoming Mexican Finance Minister Meade announced new spending cuts.  The 2017 budget proposes spending cuts of MXN239.7 bln (MXN169.4 bln already announced plus MXN70.3 bln newly announced) to help reach a primary surplus equal to 0.4% of GDP.  This would be the first primary surplus in 8 years.  The budget assumes growth of 2-3% next year, down from 2.6-3.6% forecast back in April.
Emerging Markets: What has Changed is republished with permission from Marc to Market
See also:
Setting Up Your Emerging Markets Week