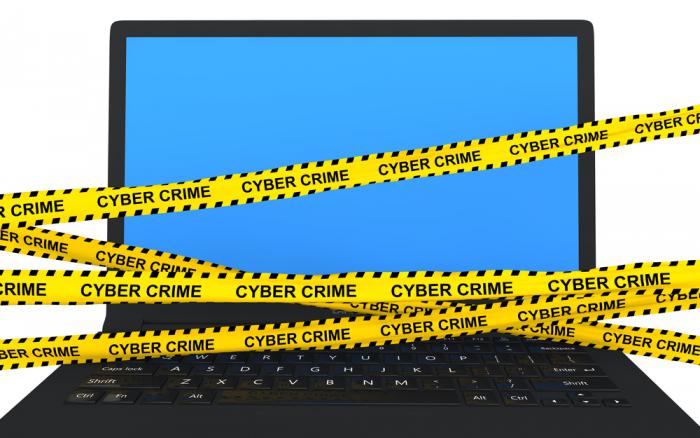 Cybersecurity software has been a major focus in pop culture since the release of the 1995 film, Hackers starring Angelina Jolie. Computer break-ins have since been a significant theme in countless movies and television programs. The entertainment industry has provided cybersecurity firms with the best promotion imaginable; film and program content that induces widespread fear of hackers.
Software manufacturers and other companies involved in the cybersecurity industry were able to benefit from the heavily-publicized hack of the Sony Corporation, which took place in November 2014. Three weeks before Sony was scheduled to release its highly-publicized movie Annie, hackers stole the film and leaked it to many "file sharing" websites. The Sony hack also resulted in the theft of the film, Fury, starring Brad Pitt and Shia LaBeouf. Fury was downloaded over one million times within the first month after it was pirated.
Cybersecurity company FireEye was perhaps the most significant beneficiary of the publicity resulting from the Sony hack. FireEye's Mandiant subsidiary was heavily involved in the investigation of this incident and FireEye was able to generate a good deal of publicity as a result. Mandiant offers security management services along with its proprietary line of security incident management products. Mandiant's client list includes several high-profile financial institutions and Fortune 100 companies.
Immediately after the Sony hack, Wall Street investors made a priority of allocating a significant amount of capital toward stocks issued by cybersecurity firms. One of the Wall Street's biggest beneficiaries of the Sony breach was a newly-created exchange-traded fund, the PureFunds ISE Cyber Security ETF (ticker symbol: HACK). In fact, the inception date of this ETF was November 11, 2014. The HACK ETF tracks the performance of the 35 components of the International Securities Exchange Cyber Security Index.  A list of the HACK securities appears at the end of the article.
The cybersecurity industry benefits from the constant reminders to individuals and corporations that there is always a vulnerability to new security threats. Individual computer users are often provided with "pop-up" messages, advising them about how their firewall or anti-virus program just saved them from a significant threat. These messages reinforce the need for product renewal, and they help ensure customer loyalty.
From the corporate perspective, highly-publicized cyber-attacks highlight the unpleasant reality that even the most sophisticated cybersecurity systems can be penetrated. As a result, most major corporations keep their information technology and cybersecurity departments in a constant state of alert, with review protocols that could lead to significant expenditures on new security software and equipment.
Ongoing media attention to the "hacktivist" group, Anonymous keeps the issue of cybersecurity a leading concern, enhancing the subject's importance as a "talking point" for politicians during the 2016 campaign season. Recent announcements by Anonymous that it was targeting the Ku Klux Klan brought a wave of publicity, which was immediately followed by a second wave of publicity concerning the group's campaign against ISIS. The threatening image of a hacker wearing a Guy Fawkes mask helps the cybersecurity industry benefit from the resulting fear of having confidential data compromised.
Corporations failing to provide adequate security for their customer's confidential information can face lawsuits and customer attrition. The unwanted publicity resulting from a widely-reported cybersecurity breach can be devastating for business. As a consequence, corporate customers of cybersecurity firms are taking a proactive approach to this issue, making life easy for the sales departments of the leading software and security services companies.
Concern has also arisen concerning corporate exposure to liability suits as a result of sharing information with the government in an attempt to address cybersecurity threats. This led to the passage of the Cybersecurity Information Sharing Act of 2015 (S. 104) which was passed by the Senate on October 27, 2015. The bill was sent to the House of Representatives for consideration on the following day. If that this bill is enacted into law, there could be a new release of cybersecurity software and equipment for the corporate customers of cybersecurity firms.
The August 2015 publication of customer lists from the Ashley Madison marital infidelity website resulted in a barrage of lawsuits, including a $578 million class-action suit filed in Canada. It is easy to assume that this event helped escalate the anxiety levels of those responsible for providing security for customer data across a broad spectrum of businesses. This event reinforced the idea that the money spent by a company in making extraordinary efforts to protect the confidential information of its clients could be significantly lower than the amount spent on defending and resolving lawsuits resulting from the failure to adequately implement such customer protection.
Fear is the strongest motivator, driving demand for cybersecurity products and services. With each new headline concerning a data breach, the cybersecurity industry can expect a new surge in business. As a result, many investors redirect their attention to this sector in the hope of profiting from this surge.
What follows is a list of the 35 companies, which are the elements of the PureFunds ISE Cyber Security ETF, their ticker symbols and their "weight" in the HACK ETF indicated as a percentage:
Company Name

 

Ticker Symbol

 

Percentage of ETF Weight

Sophos Group

 

SPOH LN

 
 

3.94%

Splunk Inc.

 

SPLK

 
 
 

3.85%

Cisco Systems

 

CSCO

 
 
 

3.84%

IntraLinks Holdings

IL

 
 
 

3.82%

Check Point Software

CHKP

 
 
 

3.81%

Symantec Corp.

 

SYMC

 
 
 

3.68%

Rapid7 Inc.

 

RPD

 
 
 

3.61%

Palo Alto Networks

PANW

 
 
 

3.42%

Infoblox Inc.

 

BLOX

 
 
 

3.23%

Radware Ltd.

 

RDWR

 
 
 

3.13%

CyberArk Software

CYBR

 
 
 

3.00%

AVG Technologies

 

AVG

 
 
 

2.96%

Fortinet Inc.

 

FTNT

 
 
 

2.85%

F-Secure

 

FSC1V FH

 
 

2.72%

Barracuda Networks

CUDA

 
 
 

2.46%

AhnLab

 
 

053800 KS

 
 

2.43%

FireEye

 
 

FEYE

 
 
 

2.24%

Leidos Holdings

 

LDOS

 
 
 

1.72%

Verisign Inc.

 

VRSN

 
 
 

1.67%

Zix Corp.

 

ZIXI

 
 
 

1.54%

ManTech Intl.

 

MANT

 
 
 

1.54%

KEYW Hldg Corp.

 

KEYW

 
 
 

1.52%

Booz Allen Hamilton

BAH

 
 
 

1.45%

Absolute Software

 

ABT CN

 
 
 

1.39%

Gemalto Software

 

GTO NA

 
 
 

1.20%

F5 Networks

 

FFIV

 
 
 

1.54%

Guidance Software

GUID

 
 
 

1.08%
See also:
What Does Cyber-Espionage for National Security Cover?