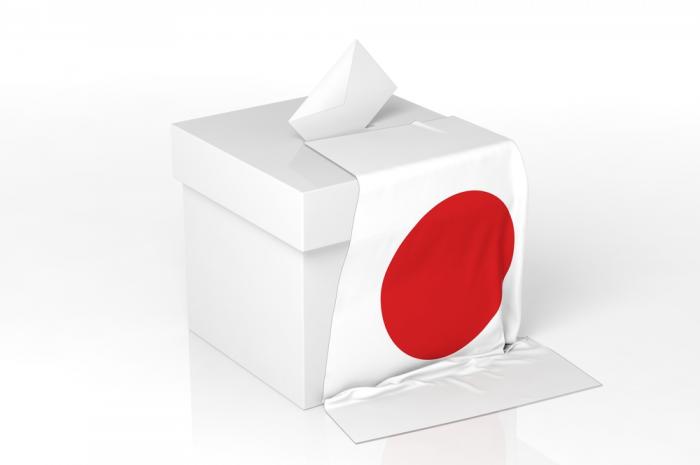 The 2016 triennial House of Councillors or upper house election is set to test Prime Minister Shinzo Abe's policy and popularity. Although the House of Councillors is less powerful than the House of Representatives, past prime ministers have been forced to resign after poor electoral results in the upper house. Prime Minister Abe does not face that prospect. His party is likely to suffer losses, though not big enough to lose majority.
Japan's upper house consists of 242 members of which half is up for elections every three years. There are two types of electoral systems and each voter casts two ballots: one to choose 48 members from a national party-list and the other to choose the rest of 73 members from prefectural districts consisting of between one and six seats, depending on the size of the population. For example, Tokyo has six seats while there are 32 single-member districts, after readjustments made for this year's elections.
In the 2013 upper house elections, the Liberal Democratic Party and its minor coalition partner Komeito secured a solid majority with 135 seats in the 242-seat chamber. The Abe wave that swept the LDP back into power in the general election of December 2012 was still powerful in 2013, as it was in December 2014 when Abe's coalition secured a two-thirds majority in a snap election.
However, in the years since, Japan's political circumstances and economic environment have changed in ways that will likely influence the outcome of July's election.
Politically, earlier this year the Democratic Party of Japan, which held power from 2009 to 2012, merged with another political party — the Japan Innovation Party — to form the Democratic Party (DP). This was a purely political move with an eye to present a united rather than fragmented opposition.
In an unprecedented political move, the Japan Communist Party has also agreed to cooperate with the DP in the 32 single-seat districts where the LDP performed particularly strongly in the 2013 election. This partnership is driven purely by their consensus to stop the LDP from gaining a two-thirds majority rather than by any political or ideological convergence. This will certainly dent some of the LDP seats in the single-member districts.
The Abe administration has faced some serious public questioning over the revelation that Abe's most trusted lieutenant and the chief architect of his economic policy, Akira Amari, received a bribe. Amari subsequently resigned his ministerial position.
More recently, the high-profile governor of Tokyo, Yoichi Masuzoe, who was supported by the ruling coalition, was forced to resign after just over two years in the top job amid public outcry over his misuse of taxpayers' money and political funds to support his lavish lifestyle. Realising the potential political damage and its impact on the upper house elections, Abe was quick to encourage Masuzoe to resign instead of hanging on to the job, which was the governor's preferred choice of action.
In addition, the voting age in Japan has been lowered from 20 to 18 years-old. This will add close to 2.4 million voters in the age group of 18–19. How this will impact the election is still uncertain, but all political parties are trying to woo this new voting group through new policy announcements about reducing educational costs, improving employment prospects and increasing the minimum wage.
Economically, although Abenomics remains the key narrative of the government's economic policy, the impact on the economy, employment and wages has been less than satisfactory. Voters as well as political leaders are now seriously questioning the effectiveness of Abenomics.
This was evident in a political debate held on NHK TV on 19 June in which all nine political party leaders including Prime Minister Abe participated. Close to two-thirds of the time was devoted on discussion on Abenomics, while only a small part was dedicated to foreign policy and security matters and very little on constitutional matters. A survey presented on the same program showed almost equals proportions of the public support and oppose Abenomics. A Yomiuri Shimbun survey published on 20 June also shows declining support for Abenomics, from the previous 44 percent approval rating in early June to 36 percent three weeks later.
How events and developments will unfold between now and the voting day is hard to predict. Some voters might flock to the newly aligned opposition to signal their dissatisfaction with Abe's performance and to make sure that the coalition does not gain a super majority in the upper house.
A two-thirds majority in both houses of parliament is essential before Prime Minister Abe can think of moving a constitutional amendment bill. While Abe has studiously avoided this issue during the election campaign, many think Abe aspires to change the constitution. However, for now, Abe's focus remains on selling his economic plans, not advancing his political agenda.
Will size matter in Japan's upper house election? is republished with permission from East Asia Forum
See also:
Japan is Aging and Shrinking, but there are Little Signs of Panic