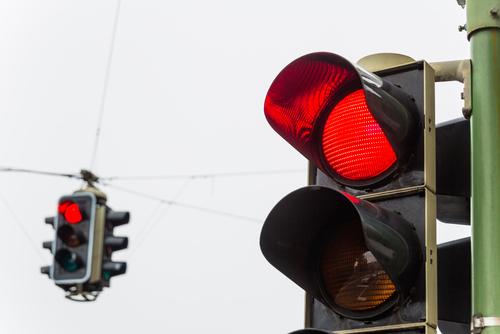 Anti-prostitution campaigners have made grand statements about the effectiveness of Sweden's hugely influential approach to prostitution. However, researchers say the claims are grossly exaggerated and the law has put sex workers in greater danger.
The so-called 'Swedish model' for prostitution - which criminalizes buying, but not selling, sexual services – portrays itself as an example to emulate. Ambassadors for the approach preach its virtues to government regulators worldwide. Copies exist in Iceland and Norway, and it is under consideration in France, Canada and the UK.  
But an increasing number of voices have been raised against Sweden's approach. Critics say claims exaggerate its successes for ideological reasons. The most recent attacks on the 1999 Kvinnofrid law come from Malmö University researcher Charlotta Holmström. In contrast to the loud claims of anti-prostitution campaigners, that it has made sex workers safer, Holmström says they are far more vulnerable to exploitation and violence. Their criminalized clients insist on choosing the venues because of fear of arrest. But prostitutes are at risk when they meet strangers in unknown locations.  
Professor Ronald Weitzer, a world-renowned expert on prostitution and author of Legalizing Prostitution: From Illicit Vice to Lawful Business said, "I'm not surprised about Holmström's conclusions. The law's supporters have made lot of unsubstantiated claims from a purely ideological point of view. One of its biggest ambassadors is the lawyer Gunilla Ekberg who told a Northern Ireland committee last year that 97% of all prostitutes do it by force. She plucked this figure out of thin air as a non-debatable fact to justify her ideological position. Another claim the abolitionists make is that most prostitutes enter the trade around the age of 13 or 14. But there's no data to support that either."  

A British study by Marianne Hester and Nicole Westmarland contradicted the claim that sex workers all start young. The researchers found that 20% of prostitutes surveyed began to sell sex before the age of 16, but almost half - 48% - began after the age of 19. 
The foundation of the Swedish model is the belief that all prostitution is an act of "violence against women". From this perspective, the client is culpable, but not the seller. The feminist writer Sheila Jeffreys, for example, has stated categorically, "Prostitution constitutes sexual violence against women in and of itself." Similarly, the American anti-prostitution campaigner Melissa Farley has described prostitution as a "vicious institution" that is "intrinsically traumatizing to the person being prostituted".
Weitzer questions the validity of such broad generalizations about the nature of prostitution. First, he takes issue with the definition of prostitution as male violence against women. "It's inaccurate because it doesn't take into account the many gay and transgender prostitutes," he said.
Furthermore, he says that the anti-prostitution stance does not take into account the fact that many prostitutes derive self-esteem from the work. One Australian Government report found that half of the 82 call girls and 101 brothel workers interviewed felt their work was a "major source of satisfaction". As many as 86% of the brothel workers and 79% of the call girls in the study agreed with the statement that, "My daily work is always varied and interesting". After interviewing call girls and escorts, the academic Dr Ann Lucas concluded that they had the "financial, social, and emotional wherewithal to structure their work largely in ways that suited them and provided ... the ability to maintain healthy self-images". "It's a complex picture so that huge generalizations are not helpful," said Weitzer.  
Another strategy used by the ideological supporters of the Swedish model is to make claims about the "disastrous" experiences of countries that have legalized prostitution, including Germany and Netherlands. The campaigners say that in the Netherlands, where prostitution became legal in 2000, trafficking has increased and the welfare of prostitutes has suffered. Similar claims come from Germany, which legalized prostitution in 2002.  
"Again, the claims don't stand up," said Weitzer. "They are cherry-picking the data. I've studied the German figures since 2002 and there has been a decline in the number of individuals accused and convicted of trafficking offences. As for the Netherlands, their figures are a mess. They count presumed victims as well as actual victims, which makes their data unclear. Even the Dutch authorities producing the annual trafficking report say they cannot draw any conclusions from these figures. But what we know from studies of organized crime suggests that legally regulating the industry reduces exploitation over time. Any increases in trafficking are likely to be in the illicit prostitution sector which runs parallel to the legalized brothels."
Holmström's research is not the first to cast doubt on the Swedish model. In Criminalizing the Purchase of Sex: Lessons from Sweden?, the Cambridge researcher Jay Levy was critical of the "undeserved international influence" of the Kvinnofrid law. His book is the product of 400,000 words of interviews with sex workers, social workers, police, policy makers and politicians. He concludes that there is no reliable data showing a decline in prostitution in Sweden. Levy also criticizes the authorities for failing to provide enough harm reduction services, which conflict with the dogmas of Swedish abolitionism.  
Levy points out that when Swedish sex workers give their opinion of the law, they tend to be critical of its impact. One reason is that they live under the constant threat of eviction from landlords that are vulnerable to pimping charges if they collect money from prostitutes. Pye Jakobsson, co-founder of the Rose Alliance, a Swedish sex workers' organization, reported the evictions of three of her group's nine board members.   
"If anti-sex work feminists and policy makers were truly concerned with the safety of women, they would listen to the women who sell sex and seriously consider what would help them and what would contribute to their safety," said Melissa Hope Ditmore, author of Prostitution and Sex Work. "Instead, politicians and anti-sex work feminists disregard the experiences of sex workers. This silencing contributes to policies that jeopardize the safety of sex workers, and ignores the needs of people trafficked into other work."

Sex workers also suffer from the increased stigma of being associated with criminalized clients. "When you criminalize one party in a consensual transaction you indirectly criminalize the other," said Weitzer. The increase in the stigmatization of sex workers in Sweden appears in the rise in popular support for the prohibition of prostitution from 30% prior to the law to 52% today. 
The positive attitude of New Zealand's sex workers is in stark contrast. New Zealand legalized prostitution in 2003, and subsequent evaluations by the Prostitution Law Review Committee have been largely favourable. "If I had to nominate one system to emulate I would choose New Zealand's," said Weitzer. 
The committee is an inclusive body that includes the voices of the New Zealand Prostitutes Collective alongside those of police, health officials and the Minister of Justice. "Basically, they have concluded that the system is working well. There's been no significant increase in the number of sex workers despite predictions from anti-prostitution campaigners that all hell would break loose. New Zealand is an outlier as a small and isolated country so it's different to Europe whose borders are easily crossed and migration is common from Eastern Europe. But we can say the system is working well."
Surveys also show that a clear majority of New Zealand sex workers approve of the law. "They feel more freedom to contact police than before 2003. One of the goals was to de-stigmatize sex commerce and that has happened," said Weitzer.
Legalization, he feels, has also been a success in the US state of Nevada, where there has been legal and regulated prostitution in rural areas since 1971. "That gives us 44 years of data and on many counts it's clearly worked well," Weitzer said. "Since 1987 there have been mandatory HIV checks and there hasn't been a single HIV positive case in any brothel. That points to the benefits of practising safe sex routinely within a regulated system. There's also very little violence and abuse. There are security people in each brothel and the girls look out for each other. If there's an abusive drunk, the police are called and he's thrown out."

Other countries with legalized prostitution have concluded that it has brought benefits. According to a 2004 report by the Ministry of Justice in the Netherlands, the "vast majority" of workers in Dutch brothels and window units "often or always feel safe". Meanwhile, a major evaluation of legal brothels in Queensland, Australia, by the Government's Crime and Misconduct Commission concluded: "There is no doubt that licensed brothels provide the safest working environment for sex workers in Queensland. ... Legal brothels now operating in Queensland provide a sustainable model for a healthy, crime-free, and safe legal licensed brothel industry." In each of these systems, elaborate safety measures, including surveillance, panic buttons and listening devices, allow managers to monitor unruly customers.  
Weitzer is less enthusiastic about the UK's system, which allows one person to operate legally out of a flat but defines two people working from the same place as an illegal brothel. "British law forces women to work alone. If there's someone else there - a receptionist, a gate keeper, a security operative - it's much safer. Working alone makes them more vulnerable. I understand why they wouldn't want 10 people operating out of the same place, but a maximum of three would reduce the risks run by individuals."
Campaigners worldwide need to consider best practice, Weitzer says, because prostitution is not going to go away.
"People who think they can abolish it entirely from any country are living in a dream world so if we agree that it can't be eliminated, the question becomes how best to manage it? In criminalizing it, either for both parties, or clients, we create other harmful consequences. We need to look for best practices, so it can be well-regulated and as safe as possible for all parties."

See also:
Sweden Economic Structure