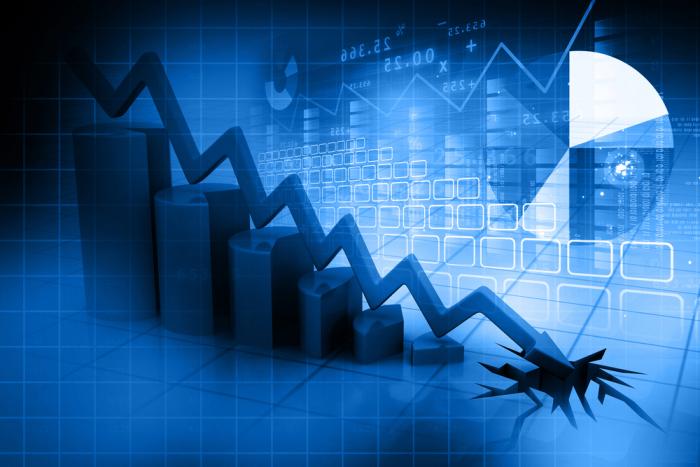 With the Bank of England apparently surprising the market more than one might have expected, given the split surveys, many are thinking sterling has bottomed. 
If it has bottomed, where could it go?  A number of technical considerations suggest toward $1.4200. 
Three technical considerations point to that area.  The Great Graphic here created on Bloomberg shows the 61.8% retracement of the Brexit fall is found near $1.4170.  The 100-day moving average is $1.4195.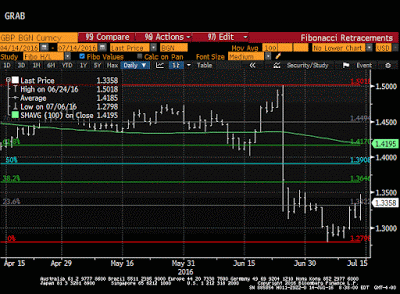 The third and perhaps less obvious technical indicator is the potential head and shoulders pattern than appears to have been carved out.  The left shoulder was made in the days after the referendum.  The head was formed with the new lows between July 6 and July 11.  The right shoulder was formed by yesterday and today's lows.  The neckline can be drawn near $1.35.  From the head to the neckline is roughly seven cents.  That puts the measuring objective near $1.42.
The RSI and MACDs are turning higher.  Sterling is posting an outside day, which will be confirmed by a close above yesterday's high (~$1.3340). 
On the other hand, fundamental considerations are arguably not as constructive.  The BOE strongly indicated it intends to ease policy next month.  There has still been practically no data on the real economic impact, which we suspect may take some time to filter into hiring and investment decisions.    Although European compromises are legendary, it is difficult to see how the UK can preserve access to the single market for goods and services, without accepting a single market for labor.
Great Graphic: If You Think Sterling has Bottomed, Where may it go? is republished with permission from Marc to Market
See also:
Pound Pounded as BOE Action Portends Easing and UK PMI Comes in Weak