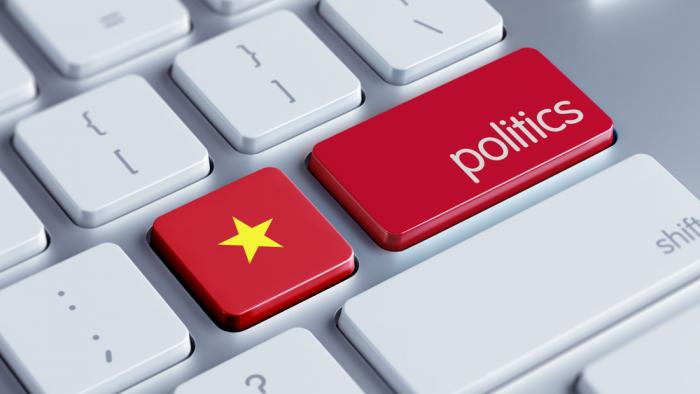 The Doi Moi (renovation) policy initiated by the Communist Party of Vietnam (CPV) in 1986 transformed Vietnam's economy at the time. However, the 30-year-old Doi Moi policies have long run out of steam. If Vietnam wants to catch up with other more advanced countries in Southeast Asia, it must embark on another Doi Moi aimed at liberalising the country's political, as well as economic, structures.
In a speech at the 12th Party Congress, the Minister of Planning and Investment Bui Quang Vinh stressed that Vietnam's political system was built for a centrally planned economy. This system 'is now a barrier for development' and 'political reform is vital and urgent for further economic development'.
The CPV's 12th Party Congress, which took place from 20–28 January 2016, would have been a timely moment for the Party to introduce a cutting-edge reform program. However, the Congress ended with the CPV showing no willingness to undertake the much-needed political restructuring.
Calls for comprehensive and radical reforms are not new — some are almost as old as the 1986 Doi Moi itself. In the late 1980s, some Party members, including high-ranking cadres such as Tran Xuan Bach, urged their comrades to embrace democracy and pluralism. During her visit to Vietnam in 1997, former US Secretary of State Madeleine K. Albright told Vietnam's leaders at the time that 'over the past decade [Doi Moi] has served Vietnam well. But what is needed now is "Doi Moi 2"'. The 'Doi Moi 2' she called for was a movement towards 'economic and political openness', which she stated 'are two sides of the same coin [and are both] required for development'.
Yet, all these calls were ignored. Hardly any political reforms occurred during the 'Doi Moi' era. As Vinh bluntly pointed out in his speech, the CPV's organisational and operational structures — and Vietnam's political system as a whole — have remained virtually unchanged since the Communist Party came to power 70 years ago.
The lack of wide, deep and timely reforms is the key reason why Vietnam still trails far behind many of its regional peers in many aspects. Vietnam's GDP per capita was just US$2w032 in 2015 — only a fraction of that enjoyed by Singapore (US$56,284) and Malaysia (US$11,307). After 29 years of Doi Moi, Vietnam's GDP per capita increased by only 401 percent, whereas the rise of GDP per capita in Singapore and Malaysia in the same period was 836 percent and 725 percent respectively.
In 2015 Vietnam ranked 175th in Reporters Without Borders' Freedom of Press Index, far behind the nine other ASEAN members. It was also ranked lower than many other countries in the region at 112th in Transparency International's Corruption Perceptions Index in the same year.
In a government meeting in March 2015, Prime Minister Nguyen Tan Dung acknowledged that 'Vietnam's competitiveness is now the lowest among the ASEAN+6 countries'.
Concerns that Vietnam is being left behind have prompted some within the CPV, such as Bui Quang Vinh, to publicly urge the Party to immediately undertake both economic and political reforms. In 2014, Dung also admitted in his New Year's message that institutional reform was required to provide Vietnam with the needed momentum for economic development. Nevertheless, though Dung's message sparked hope for change, no concrete policies have emerged.
Judging by the key policies adopted and the leadership chosen at the congress, the CPV will not carry out any radical economic and political reforms in the next five years. General Secretary Nguyen Phu Trong stressed in his opening and closing speeches that the Party will determinedly pursue Marxism-Leninism and socialism.
The CPV's steadfast commitment to its Marxist-Leninist ideology was also confirmed by its choice of leader. Trong, a Marxist-Leninist scholar and a fervent advocate of this ideology, was re-elected as party chief. That the Party chose this 71-year-old communist ideologue over Dung, who was considered the front-runner until shortly before the Congress, for the party's top leadership post clearly illustrated that the CPV will stick with the status quo.
Dung and eight other members of the previous politburo left that top decision-making body at the 12th Congress. As such, Trong will be the most powerful man in the CPV's newly elected 19-member politburo — and in Vietnam's politics — for the next five years. Trong is now much more influential than when he was elected for his first term and is probably the most powerful general secretary since Le Duan, who ruled the party and Vietnam from 1960 to 1986. He will also be influential in choosing the party's next leader. This ensures that Trong's influence on Vietnam's policy and leadership will be large and long lasting.
However, Trong's Marxist-Leninist ideology appears increasingly distant and obsolete to the vast majority of Vietnam's population. Still, Trong has proven to be very cautious in his approach to policy formation and is especially concerned about the regime's survival. While some gradual changes will take place, the prospect that Vietnam will undertake radical economic and political reforms is distant, if not inconceivable.
Under Nguyen Phu Trong's leadership, the changes that Tran Xuan Bach, Madeleine K. Albright, Bui Quang Vinh and many others called for will not be initiated. It seems that Vietnam will continue to wait for much-needed political and economic reforms — or a 'Doi Moi 2' — for at least another five years.
Vietnam's stalled reform agenda is republished with permission from East Asia Forum
See also:
Vietnam is on the Upswing, but Needs to Keep the Momentum