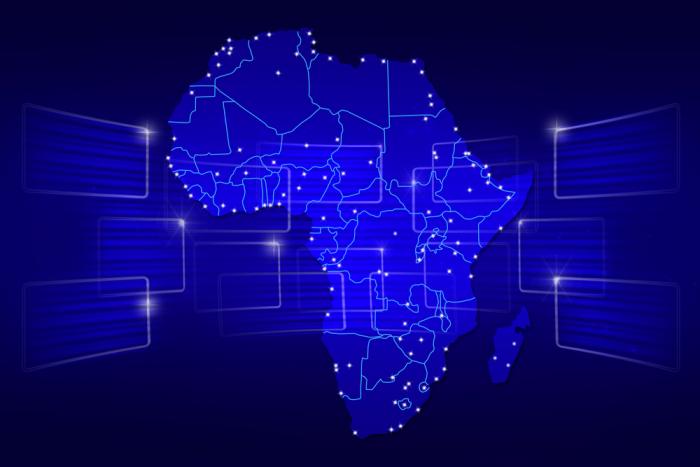 In a two-part article, we look first at the high economic costs of the severe homophobia in modern African states. Lowering the national GDP is a price few developing countries can afford.   In part two, we will look at the astonishing influence of the US right-wing evangelical movement in entrenching homophobia in the African church and state.
Nigerian gay rights activist Adebisi Alimi has personal experience of how African homophobia is not only a human-rights issue, but also an economic one. Back in 2004, Alimi had a burgeoning career as an actor on prime-time television, but there were persistent rumours about his private life. He took the bold step of becoming the first Nigerian to declare openly his sexuality on national TV.
Almost immediately, the show axed Alimi's character. Disowned by his family, he fled Africa in fear of his life in 2007. Alimi has written about how "like many gay men and lesbians in Africa, my choice was between economic freedom and mental imprisonment".
Now living in London, Alimi is an ardent campaigner against the rising tide of homophobia in Africa, but he is also an academic lecturer at two universities in Berlin as well as an advisor to the World Bank. Alimi says the consequences of homophobia in Africa have been legal penalties, social ostracism and mob justice. Much less widely understood is the large amount of money lopped off the continent's annual GDP. In Africa, where homosexuality is illegal in 36 out of 54 African states according to Amnesty International, those losses probably run to hundreds of millions of dollars a year. Alimi is working on a research project to come up with a more precise figure for his homeland of Nigeria.
"Homophobia economically disempowers people who would otherwise be contributing to the development of the country. Our study is looking at the LGBT community's ability to get and retain jobs, how long they keep them and why they lose them. There is a brain drain out of Nigeria with gay engineers, doctors, lawyers, taking their skills overseas. Our preliminary estimate of how much the prejudice is costing the Nigerian economy is 1% of GDP," he said.
The severity of recent anti-gay legislation has legitimised homophobia in the Africa workplace and made it almost impossible to be openly gay and hold down a job in most major African countries. In 2014, Uganda attracted a storm of international condemnation after enacting one of the harshest anti-gay laws in African history. Although they overturned the death penalty aspect later, the new law still prescribes life sentences for homosexuality and jail terms for anyone promoting it. A gay couple caught kissing can be locked up for life. Meanwhile, the homophobic Ugandan media has ramped up tensions. The day after President Yoweri Museveni signed the Anti-Homosexuality Bill, the popular tabloid Red Pepper carried a story headlined "Exposed! Uganda's Top Homos Named".
Nigeria has been just as aggressive in its attacks on LGBT rights. A couple of years ago, the country passed an extreme law banning same-sex displays of affection in public, ending the right of LGBT individuals to self-expression. One poll suggested Nigeria is the most homophobic country in the world with 98% of the population opposed to homosexuality. No wonder talented individuals like Adebisi Alimi feel obliged to leave.
Inspiring Alimi's study of homophobia in the Nigerian workplace is the work of the economist M.V. Lee Badgett, from the University of Massachusetts-Amherst. She presented a study of the economic implications of homophobia in India to the World Bank last year. Badgett estimated that the Indian economy might lose up US$30.8 billion a year, or 1.7 % of the GDP. In health costs alone, she calculated that India lost US$23.1 billion in 2012, owing to depression, suicide, and HIV treatment disparities caused by anti-gay stigma and discrimination.
More evidence for the argument that anti-gay prejudice links to higher mortality rates among sexual minorities came from a US study published last year in Social Science and Medicine. Researchers from the Mailman School of Public Health examined data showing that suicide, homicide, and cardiovascular disease are substantially elevated among sexual minorities in high-prejudice communities. They calculated that individuals who lived in communities with high levels of anti-gay prejudice have a shorter life expectancy of 12 years on average compared with their peers in the least prejudiced communities. A quarter of early deaths came from cardiovascular disease. In African countries, where prejudice is the norm, these health effects are likely to be extreme.
In addition to the high cost of poor health and job losses, Alimi's economic study of Nigeria's LGBT community will examine the knock-on effect on family and friends. "They have to support the gay person financially, which reduces their spending power. Instead of paying for luxury goods, they give their money to the gay person in the family," said Alimi.
There is also a huge amount of lost revenue from the so-called 'Pink Pound' deserting homophobic Africa in favour of more welcoming countries. The best example is Spain, which in 2005 became the third European nation to legalize gay marriage - after Belgium and the Netherlands - establishing its credentials as a holiday destination where people could feel relaxed about their sexuality. Barcelona also hosts Europe's largest gay festival, attracting more than 70,000 visitors a year.
Gay tourism has soared and LGBT visitors now contribute about US$6.8 billion a year to the Spanish economy, according to a report by LGBT Capital. Gay people spend about 30 per cent more on average than mainstream tourists in Spain, according to government estimates. "Gay people are discouraged from visiting African countries and take their money elsewhere, which means less spending on flights, hotels, restaurants, and souvenirs. With the exception of the Caribbean, homophobic countries have low levels of gay tourism," said Alimi.
Quantifying the negative economic consequences of homophobia could prove an effective means of undermining the deeply entrenched homophobic views of Africa's leaders. Alimi says the World Bank could play a significant role in influencing policy. World Bank President, Jim Yong Kim, is aware of the issues and has declared, "institutionalised discrimination is bad for people and for societies".
World Bank rules will not allow funding for development projects if they discriminate against minorities, including LBGT individuals. Alimi, and other activists, used the rules to stall a World Bank donation of US$90 million for the renovation of hospitals in Uganda. The World Bank accepted the argument that "Ugandan authorities would segregate the minority community from accessing health care from the reconstructed hospitals".
Alimi wants the World Bank to take a step further and include the rights of the LGBT community in its global development priorities. The Millennium Development Goals (MDGs), which end this year, include targets for promoting gender equality and empowering women as a strategy for economic growth. Alimi would like to see the same approach for LGBT rights written into the next World Bank road map. "If governments are unmoved by moral arguments for social justice, then highlighting the ramifications of homophobia for economics and health, could appeal to leaders normally outside the influence of activists," he said.
See also:
Banking System Access Eludes Women Globally