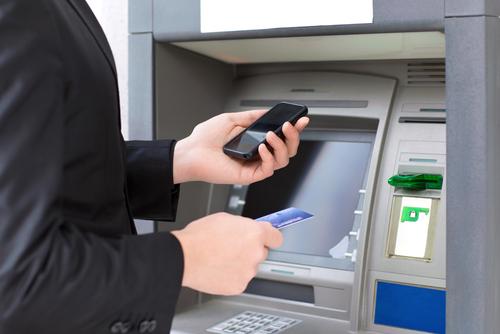 Banks have evolved over a period of time and have tried their best to remodel themselves with changing times and remain in sync with their customers' needs. With practically everything online from buying books to getting air tickets, banks are trying hard to live up to the customers' expectations that are mostly technology driven. According to a major industry-wide report into consumer-friendly technology by the BBA and EY, mobile and internet banking is now being used for transactions worth nearly £1 billion a day in Britain. The U.S. banks are presently focused on the increasing automation of banking services. The latest in the line is Citigroup, which anticipates its digital banking client base in Asia to double by 2019. This was stated by Jonathan Larsen, the bank's Asia-Pacific head of consumer banking, in an interview in Hong Kong last week, as per Bloomberg. New challenges faced by technology have become an integral part of the banking industry and if banks are not digitally connected, they could lose a broad base of customers. However, the real question is how well connected are banks when it comes to digital banking and how quickly can they adjust to the changing needs of their customers which are technically driven?
The 1960s saw the launch of ATM and credit cards and this technology was considered a revolution back then. With 1990s, Internet banking made payments and other services a click away for customers. But, all these modes were either available on a desktop or through a card. The arrival of digital banking changed the whole picture where money became available with a touch. Mobile phones, contactless cards, text alerts changed the overall picture of the banking sector across the world. The intention of customers was to remain well connected to their money and access it as quickly as possible. This connection needed to be safe, efficient and available at any time, anywhere. Digitalization made this dream into a reality and with rising number of mobile users everyday, digital banking has found its place. Mobile Operators consider this a new market and a big chance to tap both financial and non-financial sectors. Digital Banking sector has gained both popularity and fierce competition. In December, 2014 Atom, a digital banking start-up has already managed to raise £25million ahead of its planned launch in 2015. 
In a technologically driven world, consumers switch to a better option in no time. So in such cases, banks compete with one another and make sure they have a business model that outshines their competitor. But the story does not end here. Not only do banks, mobile operators and financial brands share digital space but also non-financial brands are seen entering this field. With thousands of banking applications getting downloaded everyday, it has become easier for the customer to buy things with just a touch. Therefore, supermarkets, retail stores etc. are trying to meet the changing attitude of customers and quickly updating to the new digital world. With Apple Pay, new mobile payment service is launched as users make use of NFC with their device. It is available in the U.S. in more than 200,000 retail locations and is already challenging both mobile banking and non-financial Industry. 
This new form of engagement is a big leap from traditional banking system, where direct interaction helped in building reputation and strong relationship between banks and its customers. In a report by BBA 2,274 bank branches have been refurbished in the past two years in UK. Digital Banking has changed that concept entirely, with customers' barely interacting with the bank. Since it's all through a mobile phone or a desktop, loyalties towards a specific bank also tend to shift very quickly. On the flip side, this also means that the bank is available 24*7 now through call centers for its customers rather than being available at a fixed time and place, like in traditional banking. 
But shifting from traditional to digital is not always true for all cases. Traditional banking is always preferred for large transactions. For getting a large some of money like a loan or transfer of a huge sum of money one still prefers to go to the bank personally and speak to a banker. According to a McKinsey & Company research study entitled, "The Future of U.S. Banking Distribution," 65% of customers interact with their banks and credit unions through multiple channels. Thus digital banking does not mean that the customers are not active retail branch users. In fact, as opposed to moving completely away from branch transactions, customers using mobile and online banking more than once a week are also over 60 percent more likely to be active retail branch users than those who do not, according to the McKinsey report. Digital banking can never completely replace traditional banks since having multiple options does not necessarily mean customers are happy. It could mean that they like having as many options open but actually use only the one that is more reliable and secure. So convenience and easy access may not always be the case. It could also mean that mobile applications are being downloaded for checking balances rather than establishing direct debits. 
With all things becoming affordable through digital use, trust and safety remain key concerns. To address the issue of security and risks associated with technology, banks are looking at new techniques like biometric, which could allow use of mobile as a bankcard. With more consumers going digital everyday, the challenge for banks is as big as it sounds. Some banks, especially in Europe, point out that security and risks associated with everything being online is one reason for their slow adaption to mobile banking. This is justified by the fact that a quarter of the top 50 UK finance brands still have no mobile presence, no improved experience, and no mobile application. According to a report by Mckinsey in July 2014, across Europe, retail banks have digitized only 20%- 40% of their processes; 90% of European banks invest less than 0.5% of their total spending on digital. But the harsh truth remains that, whether banks like it or not, digitalization is evident and if they do not upgrade then some one else will. If transactions do not happen through one bank, customers are likely to shift to another bank that offers that technology. It's as simple as that. For customers it is easy to shift, but losing even one customer can cost a lot to a bank especially when there is growing competition. 
Modern Banking connects people to their money in no time and strives to make it a secured connection. Since digital world thrives on innovation, it also provides an enormous platform for banks to educate, advise and secure the trust of their clients. They just need to be as digitized as their customers. This helps in reducing overall cost to serve their clients and provide an improved customer experience. An ideal digital banking system should be secure, convenient, innovative and personalized since the latter is what still remains absent in the digital world of banking. But concluding that digital banking has totally replaced traditional banking is a bit too early to tell.
How digitally connected is your bank? is published with permission from The Financial Keyhole
See also:
Banking Industry