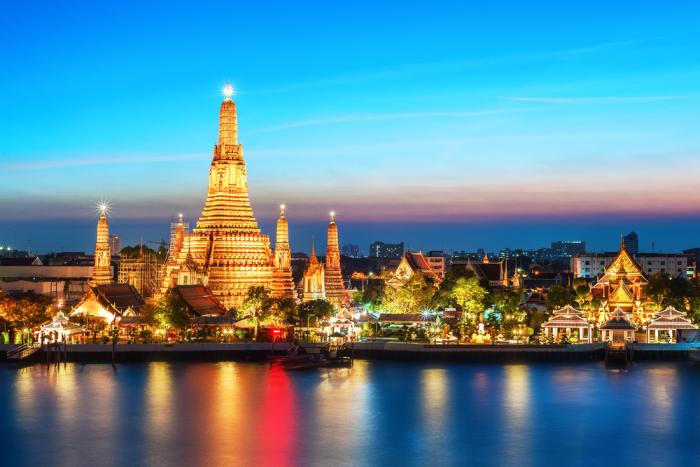 Thailand's current democratic crisis sits in stark contrast with its greatest achievement this century: universal health coverage. This achievement is also a prime example of the ideological disagreements on the value of populism in Thai politics.
In 2001, the government introduced '30 baht healthcare', a comprehensive government funded scheme that provided extended health coverage to all citizens. Compared to other countries with similar levels of development, establishing universal healthcare coverage in Thailand was a serious accomplishment.
In 2001, 30 percent of the total population was uninsured. But in 2014, 99 percent of the total population was covered by three public insurance schemes. Universal health coverage has ensured increased access to healthcare for the poor and a significant decrease in infant and child mortality. Advanced medical treatments such as basic chemotherapy, open-heart surgery and dialysis treatment are also widely available.
How might such an ambitious social project become feasible in a socially divided, politically unstable, lower middle income country like Thailand?
Universal health coverage began with the rise of the populist politician, Thaksin Shinawatra. In 2000, the Thai Rak Thai Party and Thaksin proposed 30 baht (US$0.92) universal health coverage as a major point for their rural platform. After winning the 2001 elections by a landslide margin, they speedily implemented this reform.
The short history of universal health coverage coincides with one of the most unsettling periods of contemporary Thai politics. From 2001–15, there were nine governments, six general elections (including the annulled one) and two coups. This extraordinary political chaos has torn Thai society between pro-Thaksin and anti-Thaksin (or royalist and anti-royalist) groups, putting Thai democracy in crisis again. The general response toward universal health coverage also has been polarised. It received praise as an ideal policy for the poor and dismissed as a populist charade.
After the military takeover in May 2014, the junta stated their mission was to prevent populist policies that could endanger the Thai economy and to mould 'sustainable democracy'. They stopped former Prime Minister Yingluck's village development policies, deeming them populist. The future of universal health coverage also seemed in doubt. In the beginning period of its authoritarian rule, the military junta hinted their plan to reform the system by increasing the patient co-payment. In August 2014 Prime Minister Prayut Chan-o-cha announced that universal health coverage would remain in place.
In Prayut's regular TV show, he made a problematic suggestion. He proposed that the rich should give up their membership in the universal health coverage scheme to give a bigger health budget to the poor. This request is tricky, because it distorts the very meaning of universal access deeply attached to democratic values. The basic philosophy of 'universal access' is to entitle all citizens to healthcare regardless of their income level, social status or residency. It is true that the poor are the largest beneficiaries of this public policy, but — in principle — it is for everyone. The reason that this policy has been so appealing for the majority of Thais is that it does not segregate and target the poor but incorporates them into the realm of public good.
Is universal health coverage 'populist'? Calling a person or a policy 'populist' suggests that they are more self-serving than communal, instinctive than rational, and more wasteful than sustainable. Is providing essential healthcare to all like this? No. Branding universal health coverage with the derogatory label 'populist' allows a group to benefit from anti-populism discourse.
Since the 2014 coup started, the military junta has been the major beneficiary of the anti-populism frame. Although the general direction and size of public spending of the military government is not very different from Yingluck's era, their anti-populist stance serves as a political machine to suppress democratic politics. There is a very powerful idea among royalists that Thailand needs ruling by 'good men' and liberal democracy is incompetent. It is easy for ill-intended politicians to dupe ignorant electorates. This has paved a way to the establishment of an 'anti-electoral democracy'.
As ideological battles around populism continue in Thai politics, universal health coverage offers a different political horizon. While this 'populist' plan sounds dangerous, unsustainable, or wasteful, it indeed has proved a fundamental value. All citizens have the right to access public healthcare and the state is obliged to ensure these rights.
The very idea of universal access has a constructive function in the formations of democratic values. As ordinary Thais have already experienced such social force and feasibility of making claims of their rights to health as a universal value, then why not their political rights? The anti-populist stance is hindering access to basic democratic procedures.
Thai public health care suffering by association is republished with permission from East Asia Forum
See also:
Thailand Economy