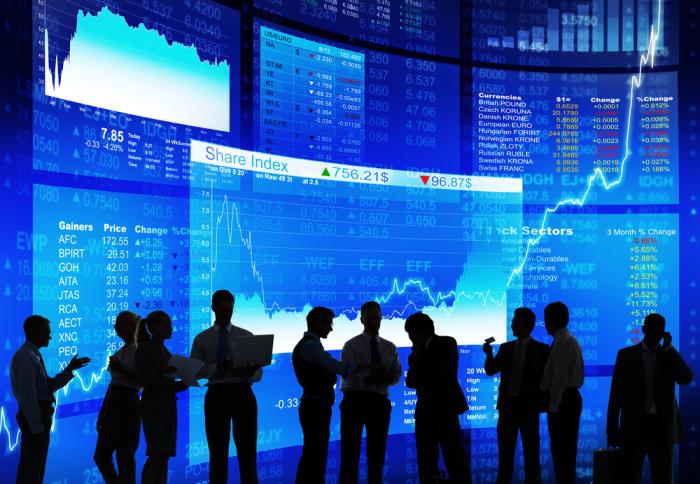 Stock markets have shown some interesting trends so far in 2015, and most of those trends have been bullish in nature.  However, some stock sectors have benefited more from this optimism than other sectors, and the overall developments might be surprising those most heavily invested in traditional assets.  If we look at the major financial news headlines, most of the attention has been on indices like the S&P 500 or the NASDAQ 100 (which recently surpassed highs not seen since the tech bubble of 1999).  However, when we compared the year-to-date performance of these benchmarks to the small-cap space, those positive headlines seem to be somewhat misplaced.
Specifically, this is because the year-to-date performance in small-caps has far outpaced their major market counterparts:  "When we compare the recent performance in the S&P 500, we have seen gains of roughly 2% for most of this year," said Michael Carney, markets analyst at Teach Me Trading.  "Things have been more volatile in the small-cap space but we have seen gains of 10% or even higher during some parts of this year."  This is significant because it has translated to historical rallies in indices like the Russell 2000, which is one of the best gauges for measuring trend activity in the space.  For these reasons, it makes sense to compare recent chart activity in both the SPDR S&P 500 Trust ETF (NYSE: SPY) and the iShares Russell 2000 Index ETF (NYSEARCA:IWM) as this is one of the best ways to compare trends in both sectors.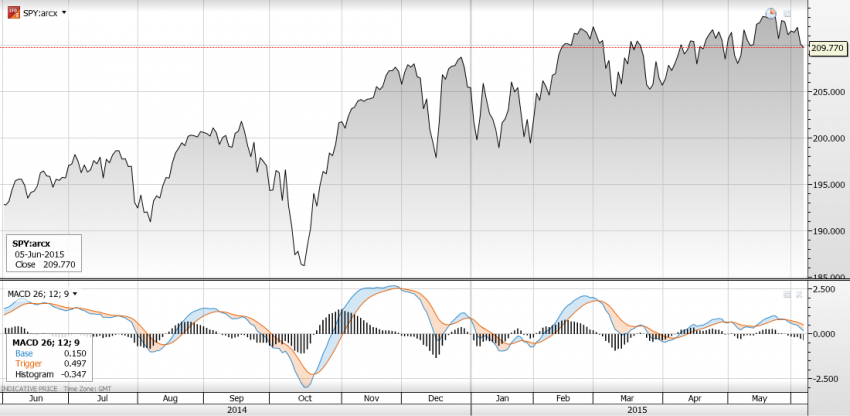 S&P 500 / SPY - Stock Trading Strategy:  Valuations in SPY have started to stall after hitting resistance in the 212 region.  Slowing momentum could lead to a retest of support at 198.
The SPY is still showing strong long-term momentum but things have started to stall in the shorter-term.  However, the MACD reading is now moving into negative territory and this confirms 220 as strong overhead resistance.  This makes long positions at current levels somewhat dangerous, as there is not much upside expected in the next month.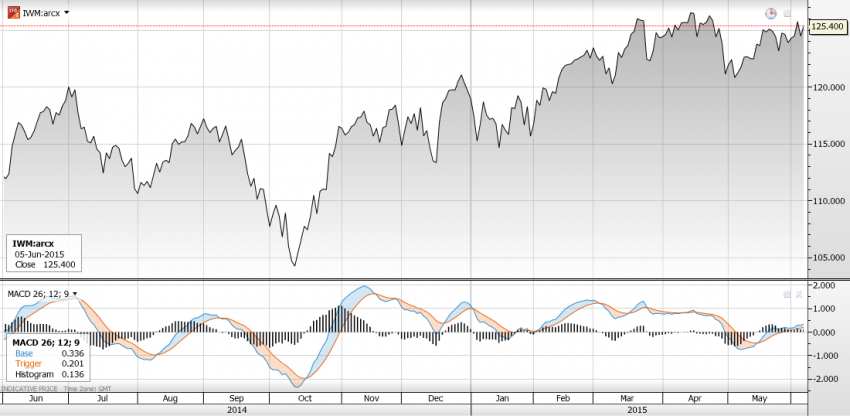 Russell 2000 / IWM - Stock Trading Strategy:  Trend moves in IWM are looking more constructive as we have already seen a corrective pullback and a run higher.  Upside resistance is now at 128.
Trend activity in IWM is looking more constructive as the ETF has already fallen lower and then began its recovery.  In addition to this, the MACD has moved back into positive territory, which suggests that a rest of 128 resistance is imminent.  This confirms most of this year's price activity, and suggests that small-cap stocks could continue to outperform their large-cap counterparts into the second half of this year.  There is some evidence that disagrees with this outlook, as the better indicator readings could potentially send prices back toward yearly resistance levels.  Ultimately, we will need to see a clear break here in order to expect any real follow through to the upside.
With all of this in mind, there are compelling reasons to continue monitoring activity in the small-cap space.  To be sure, there is often a greater level of volatility typically associated with the smaller equity companies.  When we combine the technical and the fundamental outlook for the S&P 500 and then compare it to asset indices like the Russell 2000, it starts to look as though investors should broaden the view and start to consider alternative asset classes.  It will continue to be important to monitor activity in the commentary statements made by voting members of the US Federal Reserve, as this will be the best indication of where interest rates head next.  For all of these reasons, 2015 might turn out to be the year of the small-cap stock, so new investors should keep these assets on their radar for the remainder of this year.
See also:
Stocks and Shares