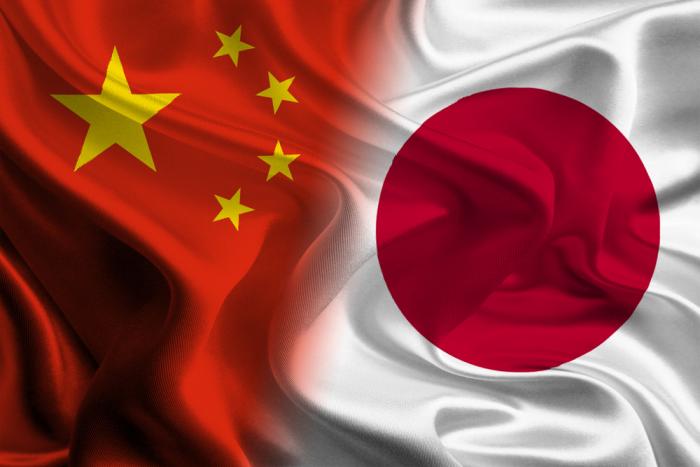 The Japanese business community is increasingly pessimistic about the Japan–China relationship. For the past three years the US-based Center for Strategic and International Studies (CSIS) and the Japan-based Nihon Keizai Shimbun (Nikkei) have surveyed Japanese business people about their attitudes to the bilateral relationship with China.
Results from the most recent 2016 survey, released in July, reflect a Japan that has grave fears about the political, security and economic dimensions of the relationship with its most important neighbour.
The CSIS–Nikkei survey shows Japanese business groups understand the vital importance of the bilateral economic relationship for Japan. Since 2013, more than two-thirds of Japanese surveyed have consistently acknowledged that the Chinese economy is 'essential' to Japan. Yet the surveys also demonstrate that the Japan–China economic relationship is changing.
More than half of Japanese surveyed since 2013 believe China's importance to Japan's economy will diminish in the future, particularly as China ceases to be the key production base for Japanese products. In place of China, nearly 90 percent of Japanese business groups are betting on India and Southeast Asia as the most important emerging economic destinations for Japanese investment.
As Waseda University China specialist Rumi Aoyama has shown, the key factor driving Japanese firms out of China is rising labour costs. However, when surveyed around 80 percent of Japanese business groups stated that it was political risk — not macroeconomic or commercial risk — that posed the biggest challenge for doing business in China.
These political risks come in many forms. Since 2013, the perceived risk of improper interference in business by local Chinese government authorities has nearly trebled, from 6 percent to 17 percent, while the perceived risk of a disruption to business caused by China's foreign relations with the United States or other countries has grown from 16 percent to 23 percent.
The most important political risk perceived by Japanese businesses in China is deterioration in the Japan–China political and security relationship. In 2013, the year after the Japanese government nationalised a number of islands in the Senkaku/Diaoyu island chain, 44 percent of Japanese business groups cited deteriorating Japan–China relations as the greatest political risk facing Japanese firms in China.
In 2016, following an easing of tensions in the East China Sea, that figure had reduced to 30 percent. However, the East China Sea dispute continues to be a key source of tension in the bilateral relationship. Only one third of Japanese advocate 'shelving' the East China Sea dispute, while more than half believe the time for shelving the dispute and relying on diplomatic solutions has passed.
Instead, Japanese business groups argue that Japan should take steps to further consolidate its sovereignty claims by building permanent structures on the Senkaku/Diaoyu islands or by stationing Japanese civil servants there. In line with this view, 42 percent believe the Japanese Coast Guard should take stronger steps to counter China in the East China Sea, even if this might increase the risk of conflict. Another 35 percent believe Japan should deploy its Self-Defense Forces (SDF) to 'resolutely' safeguard Japanese sovereignty.
These responses suggest the Japanese business community believes that paramilitary or military force is now the only way to deter China in the East China Sea. This response is not surprising given that, over the past three years, more than 90 percent of Japanese business people surveyed have consistently stated that they view China as a threat. Yet beyond this dispute, the China threat has not fundamentally transformed Japan's traditional post-World War II approach to security in Asia.
While Japanese business groups acknowledge the need to strengthen their country's Coast Guard and SDF capabilities, a majority of respondents still believe that the US–Japan alliance is the best way to meet the threat from China. Similarly, on other pressing regional security issues like the South China Sea dispute, more than 70 percent of those surveyed argue that Japan should not intervene militarily, but should instead support dialogue through ASEAN-led processes and help Southeast Asian nations to strengthen their own defensive capabilities.
Perhaps the most important findings from the CSIS–Nikkei surveys are the responses that illuminate the nexus between politics and economics. There are some surprising and very mixed findings about how political and security issues affect the economic relationship and vice versa.
The Japanese business community clearly believes that political and security issues do affect Japan's economic relationship with China. Only 8 percent of Japanese support Japan's long-standing principle of 'keeping politics and economics separate' (seikei bunri). In contrast, 40 percent believe Japan should scale down its business interests in https://www.viagrasansordonnancefr.com/viagra-ou-cialis/ China if the Senkaku/Diaoyu island dispute deteriorates over the long term.
At the same time, 37 percent believe that even in the event of a worsening Senkaku/Diaoyu dispute, the two countries should try to maintain the status quo. Given that two-thirds of Japanese business groups anticipate growing tensions in the East Sea China dispute, this issue is likely to create strong uncertainty into the future.
Although two-thirds of Japanese business groups believe that China will not abide by international norms, there is strong support for Japan to become a member of the Chinese-led Asian Infrastructure Investment Bank (AIIB). Of business groups surveyed, 60 percent believe that Japan should become a formal member of the AIIB at some point in the future. This dichotomy is difficult to explain, but suggests that although they are deeply concerned about China's future role in the international economic order, Japanese businesses also recognise the importance of new initiatives — like the AIIB — to Japan's own economic future.
Since World War II, the China–Japan economic relationship has defied the liberal thesis that close economic ties between two countries breed closer political and security relations. Yet political and security tensions between China and Japan have not inhibited the development of a crucially important economic partnership between the two countries.
The Japanese business community recognises that this partnership is now evolving because of the changing nature of the Chinese economy, its growing influence in international political and economic order, and its ability to pose a security threat to Japan. Sustaining the bilateral China–Japan economic relationship in the face of these challenges will require serious attention and leadership on both sides.
Political concerns fuel Japanese business pessimism in China is republished with permission from East Asia Forum
See also:
Despite Tensions, China and Japan are Destined to Coexist