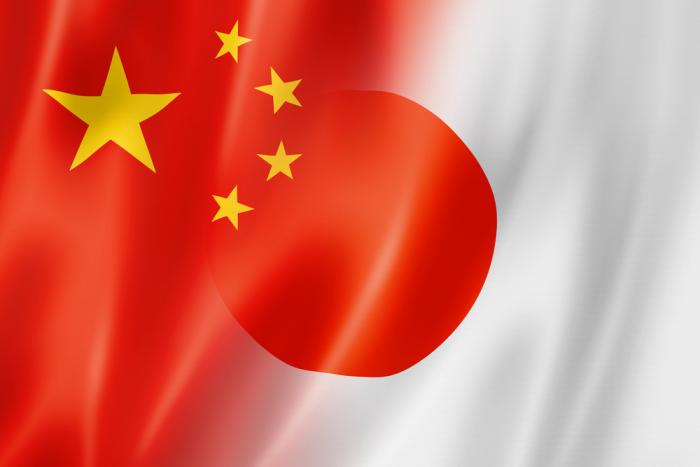 Africa is becoming a new strategic playground where economic and geopolitical rivalry between Asian powers compels Japan to compete in a contemporary struggle for influence. Japan's decision to hold the Sixth Tokyo International Conference on African Development (TICAD) on African soil in August 2016 — for the first time in TICAD's 23-year history — is just one example of its invigorated engagement with the region.
China has already identified Kenya as a key hub of its 'Maritime Silk Road', forcing Japan's Prime Minister Shinzo Abe to present his own vision of Africa ripe with economic potential, political dividends and international leverage. At the 2015 Forum on China–Africa Cooperation, Chinese President Xi Jinping boldly committed US$60 billion in development investment to Africa. The pledge has no definitive timeline, but an action plan marks 2020 as a milestone for specific trade, investment and infrastructure goals. In Nairobi, Abe similarly committed US$30 billion over three years, a clear signal that Japan is willing to go head-to-head with China in the African 'aid game'.
As Japan challenges Chinese influence on the continent, Africa stands to benefit from a windfall of investment. Kenyan President Uhuru Kenyatta's comments at TICAD VI acknowledged this sentiment when he stated 'the landscape across the continent is rapidly changing: investments in infrastructure, energy and education are unlocking the value of Africa's abundant natural resources. And as this mammoth continent moves, it is sending shockwaves throughout the world'.
Addressing 54 African leaders and 52 international representatives at TICAD VI, Abe associated Japan's national brand with 'quality' and 'empowerment'. By suggesting Japan's superiority in quality, Abe invoked common African prejudices against Chinese business and construction firms. Abe also appealed to the principle of 'quality infrastructure investment' established at the G7 Ise-Shima Summit.
Africa, as the world's next great growth market, offers Japan long-term economic opportunity. Its development is critical to Japan's economic revival, presenting entrepreneurs with the promise of rising middle-income consumers across the continent.
However, 'empowerment', as Abe presents it, is more than just economic opportunity. Rather, Abe speaks of an African continent that is stable, secure and assertive of its rightful place internationally. He highlights Japan's role and responsibility to empower Africa. This is a common theme of the Abe government and is aligned with its broader visions for an enlarged Japanese security presence. As Abe points out, 'in Africa, where possibilities abound, Japan can grow vigorously'.
Beyond business and development partnerships, security and stability took centre stage at the conference. As outlined in the Nairobi Declaration, stability featured as one of the 'three pillars' of this meeting. Five initiatives fell under the banner of stability: social stability and peacebuilding, terrorism and violent extremism, global Issues and challenges (including sustainable development, resource security and good governance), maritime security, and United Nations reform.
All of these initiatives are also features of Japan's broader defence strategy and its desired role in the international community. While human security has been discussed in previous conferences, TICAD VI featured specific security domains and defence initiatives for the first time. For example, under the 'social security and stability' initiative, the Nairobi Declaration pledged Japanese support to strengthen the 'capacity for surveillance and containment, cross-border security, coordinated border management and peacekeeping operations'.
Currently, Japan deploys more than 270 Self-Defence Force (SDF) personnel in South Sudan as part of the United Nations' Mission in the Republic of South Sudan, with a promise of growing its commitment across the continent. New security laws passed in March 2016 empower SDF personnel in South Sudan to conduct escort and support missions for fellow peacekeepers and NGO workers. The newly revised International Peace Cooperation Act enables SDF troops to extend protection to civilians and local populations and use weapons if necessary.
Beyond the increasing aid and security related interests, Japan also wants to engage Africa through expanding diplomatic networks. To that end, Tokyo plans to establish a diplomatic mission and appoint an ambassador to the African Union headquartered in Ethiopia as well as establish two more embassies in Africa, raising the total to 36.
TICAD VI reinforced Japan's far-reaching security ambitions and willingness to compete with China in addition to its economic engagement. Along with the perception of 'quality', Abe aims to brand Japan as an 'empowered' player in the Indo-Pacific region. However, with Japan bringing its 'empowerment' strategy somewhat late to the great game of African influence, the question remains as to whether it https://www.acheterviagrafr24.com/achat-viagra-cialis-levitra/ will be able to take advantage of a growing discontent among African nations with their current Asian patron.
Can Japan make its presence felt in Africa? is republished with permission from East Asia Forum
See also:
Is China 'Squeezing Out' US Aid to Africa?