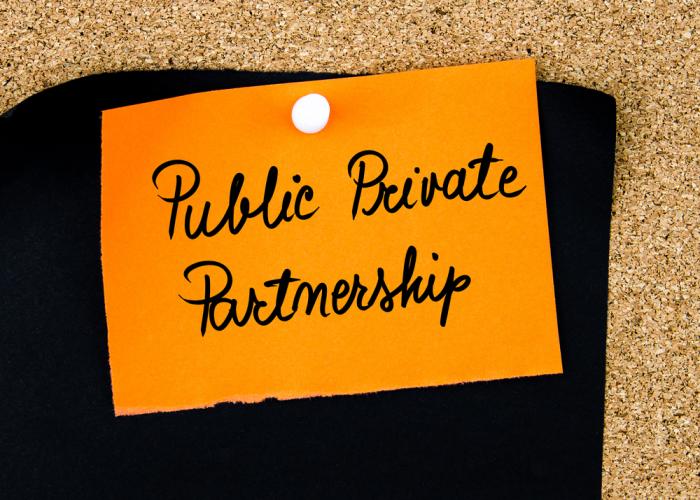 Humanitarian assistance and disaster relief (HA/DR) are on the rise as new forms of security cooperation in the Asia Pacific. The Japanese government has recognised the importance of HA/DR capacity building for a stable regional security environment through relevant legislation initiated under the former Democratic Party of Japan (DPJ) government and continued by the current Liberal Democratic Party (LDP) government under its banner of 'proactive contribution to peace'.
But since the Japan Self-Defense Forces (SDF) are subject to strict constitutional and budgetary constraints, expanding Japan's HA/DR capacities in the future will require creative funding mechanisms such as a hybrid model which utilizes private sector as well as state financing.
Japan's HA/DR policies should not be viewed as a form of remilitarisation. Expanding the SDF's HA/DR activities will not give it the opportunity to flex its muscles 'off the leash' due to constitutional restrictions and a stringent budget.
The SDF remains committed to maintaining the essence of Japan's 'exclusively defence-oriented policy'. The SDF stipulates disaster-response and international cooperation as part of its three primary missions, both of which are fully aligned with the nature of HA/DR operations.
The Japanese Ministry of Defense (MOD) has already been active in cooperating with Southeast Asian countries in a number of non-traditional security operations. Japan has held seminars to share its experiences in disaster preparation and response with Myanmar, Papua New Guinea, Laos and Timor-Leste.
Japan has also engaged in training programs for airlift operations with the Philippine Air Force, through which both governments intend to develop a functional coordination network in case of large-scale natural disasters.
However, from a mid- to long-term perspective, it would not be realistic for the SDF to scale up these labour-intensive activities given Japan's customary one percent GDP cap on its national defence budget. Support of Japan's HA/DR capabilities should be encouraged from other potential stakeholders, such as other government agencies and private companies.
The decades-long separation of Japan's private sector from national security-related discussion has deprived both government defence policymakers and business leaders of expertise. The private sector can bring a new perspective to better understand regional security issues and the important role of HA/DR capacity building.
A hybrid HA/DR strategy that incorporates non-traditional security organisations could strategically exploit Japan's unique situation wherein private companies have driven technological innovations primarily through civilian applications. As exemplified by its rich experience in disaster management, Japan possesses sophisticated capabilities in agile unit deployment, as well as in operations and military equipment. Combining the SDF's experience with private sector technologies and expertise in operating civilian social infrastructure could further expand the SDF's impact.
Japan's strategic intentions in investing in HA/DR are, first, to improve Japan's international image as a donor country and, second, to enhance governance capacities in recipient countries. It is this second goal that offers benefits to private companies, and which the Japanese government can leverage to entice cooperation from the private sector. Improved governance in recipient countries eventually leads to the stable operation of business supply chains, directly serving the interests of private companies.
Japanese HA/DR capacity building is currently based on manpower and sophisticated operational capabilities. Providing civilian-use social infrastructure and data from private sector organisations in Asia can support these labour intensive operations. For instance, information gathering infrastructure — such as meteorological radars, ocean weather buoys — and other analytic tools are critical to HA/DR operations.
Yet few people know Japan is a leading player in the global market of industrial sensors. The large amount of data and analytics accumulated by sensor developers could provide Japanese companies unique advantages in providing robust forecasts and preparations for various natural disasters.
Enhanced cybersecurity is another prerequisite for hybrid HA/DR capabilities that synthesise traditional operation capabilities with data management based on the Internet of Things (IoT, that is the network of physical objects with electronics, software, sensors, and network connectivity, which enables data collection and exchange).
Attention is increasingly being paid to cybersecurity cooperation in the context of the US–Japan security alliance, with the new US–Japan Defense Cooperation Guidelines emphasising that information sharing on cyber threats and online vulnerabilities is necessary to protect critical infrastructure and services. In accordance with the third US–Japan Cyber Dialogue held in July 2015, the Japanese government has also identified cybersecurity capacity building as a priority issue in its new Development Cooperation Charter.
Many Japanese companies are primary providers of critical information technology infrastructure in Asian countries like the Philippines. While the Japanese government has been preoccupied with promoting hardware exports, some LDP politicians have begun designing a new system of infrastructure exports that incorporates software and network components.
The LDP Policy Research Council, and its Special Mission Committee on IT Strategy, articulates in its 'Digital Nippon 2016' proposal the idea of leveraging off the social infrastructure that provides for disaster forecasting by exporting IoT-based disaster mitigation infrastructure to Asian countries.
Importantly, it also emphasises sophisticated cybersecurity standards would enhance interoperability to enable smooth information sharing with US forces during HA/DR operations. This could be a new competitive edge for Japanese infrastructure.
Japan has taken some concrete steps towards developing world class HA/DR capabilities. To increase the SDF's impact in providing disaster assistance, the government must now compensate for budgetary constraints by drawing upon the technical expertise and infrastructure of Japan's private sector.
Public-private cooperation needed to boost Japanese HA/DR is republished with permission from East Asia Forum
See also:
Evaluating Japan's Evolving Disaster Response