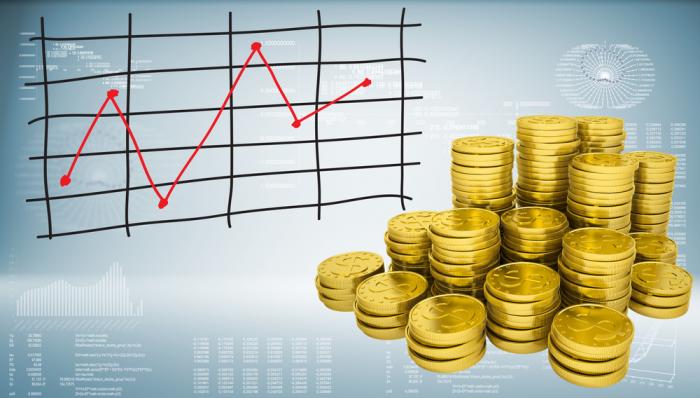 The price of gold rallied by about 5.25% off the five-year low set in late-July near $1172 an ounce  to the high set earlier today.  More than half this rally took place this week, seemingly in response to the heightened uncertainty as China changed its currency regime. 
The surprise was one thing, but the key uncertainty was over China's intent and how others would respond.  That picture is becoming clearer.  In word and deed, Chinese officials have indicated that they are not seeking a significant depreciation of the yuan.  Foreign officials such as the IMF, US Treasury and NY Fed do not appear to take the bait offered by some analysts and media outlets and regard the move as a shot in a currency war.  There is a recognition that if market forces are to be given greater sway, the yuan would likely weaken.
In the exaggerated reaction, some market participants rushed to judgment, concluding that China's move preempted a Fed rate hike in September.  This, coupled with the uncertainty saw gold rally.  However, as cooler heads are prevailing, the price of gold may reverse.  
Technically speaking, it has stopped around where it should, and that is the minimum retracement of the last leg down, which began with the June 18 peak.  That retracement is found near $1123.40 and the yellow metal peaked near $1127 earlier today.  If this is correct, then gold should test $1105-$1110 in the near-term.  It may take a break of $1100, which also corresponds to the 20-day moving average to convince some of the tactical bulls that the correction is over.
Separately, but related, we note that today's report by the World Gold Council found a 12% decline in global gold demand in Q2.  India and China, the world's biggest buyers accounted for nearly half of the decline in demand.  Global demand for jewelry fell 14%, though demand was up in the US and Europe.  The sharp fall in the Chinese stock market is thought to be a contributing factor to the reduced demand in the world's second largest economy.   Heavy rains in India were also blamed for deterring rural buyers.  Central bank buying reportedly fell by 13%.
All that Glitters is not Gold is republished with permission from Marc to Market
See also:
Gold's Price Trajectory Seems to Depend on the Time-Frame