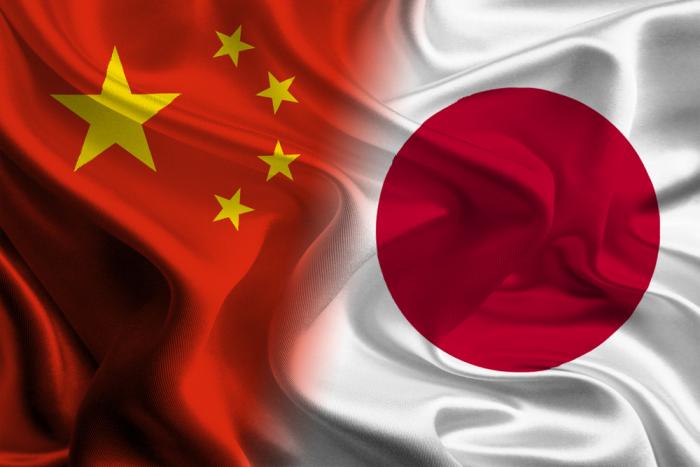 Questions of history were the focus of a long hot summer in Northeast Asia. Many speculated that on the 70th anniversary of the end of World War II, Japanese Prime Minister Shinzo Abe, with his cabinet's approval, would issue a new statement leaning towards a more 'nationalistic' understanding of Japanese history from the late 19th century to the Pacific War.
As it turned out, the statement published on 14 August was in line with previous statements made by post-war Japanese governments and included key phrases from Prime Minister Murayama's earlier statement. Still, Abe's statement has drawn criticism. While he repeated the key phrase 'deep remorse and heartfelt apology', some have criticised Abe for avoiding expressing this sentiment in his own words. Others regard parts of his statement as an attempt to satisfy his conservative supporters, especially the assertion that '[w]e must not let our children, grandchildren, and even further generations to come, who have nothing to do with that war, be predestined to apologise'.
However, Abe's statement continued: 'Even so, we Japanese, across generations, must squarely face the history of the past. We have the responsibility to inherit the past, in all humbleness, and pass it on to the future'. These two sentences may sound redundant, but by repeating this sentiment, Abe asked his fellow Japanese to remember 'the histories of suffering of the people in Asia' due to colonisation, invasion and human rights abuses of women and prisoners of war.
No two people in a democracy have the exact same perception of history, but Abe's speech reflects the basic consensus among Japanese. Throughout the post-war period, mainstream Japanese historians, novelists and filmmakers have reflected on and expressed remorse for the path taken by pre-war Japan. This mind-frame constitutes the foundation of Japan's unique pacifism. Conservatives have tried to challenge the consensus, especially since the 1990s, but Abe's statement inherits the most critical understanding of Japan's war history from previous administrations. Importantly, Japanese voters have expressed their support for such a balanced statement, something shown by the subsequent 10 percent rise in the cabinet's approval ratings. It is clear that most Japanese want to see stable and prosperous relations with their neighbours.
It is time for Japan and China to take steps towards forging a renewed bilateral relationship. It is unlikely that the current and incoming prime ministers of Japan would challenge the history question again, at least in this decade.
Japan–China bilateral political relations have not bounced back from a post-crisis low in 2012–13, even after two summit meetings on November 2014 and April 2015. Certainly, more Chinese people are visiting Japan for tourism, study and business. The political atmosphere has changed from what it was after September 2012, when Chinese protestors destroyed Japanese factories in response to the Japanese government purchasing three of the disputed Senkaku/Diaoyu islands from their private Japanese owner. However, both countries are yet to construct a cooperative political relationship.
China and Japan's leaders must recognise that building a new, mutually acceptable strategic order for East Asia is the key for Sino–Japanese cooperation and that stable Sino–Japanese relations are just as valuable as are their bilateral relations with the United States.
The historical meaning of US–China rapprochement in the 1970s is that China accepted the political and military role of the United States and its alliances in the regional and global order. In exchange, the United States and its partners welcomed China into the international order by providing assistance.
Today, some in China — and elsewhere in Asia — are calling for a review of the regional and global order to reflect the new balance of power, given China's rise.
Recent Chinese initiatives such as the Asian Infrastructure Investment Bank and the One Belt One Road policy are two examples of Chinese efforts to play a bigger role in the mega-regional developmental order. In this context, US rebalancing to Asia by enhancing its alliance and partnership network, has been criticised as an attempt to 'contain' China both politically and economically. In addition, as recent maritime territorial disputes in Asia have indicated, understanding of international laws and rules on all sides are weak enough to cast doubt on resilience of liberal maritime order.
Greater diplomatic efforts are necessary, given that Japan and China's different ideas about the international order trouble the relationship. Considering Japan's still strong influence on other Asian countries, China cannot ignore the advantages of engagement with Japan. China should seek to avoid any potential criticism that it is seeking regional dominance or trying to construct a new international order that undermines the existing post-war liberal international order. By cooperating with Japan, China could soften US anxiety about these affairs. On the other hand, Japan should understand the importance of incorporating an increasing Chinese role in the international order. To hold dialogue on the developmental and maritime order would be their first step.
As well, if China and Japan were to hold a successful dialogue, Japan's hands-on experience would benefit China. For example, China could learn from Japan's experience with its demographic challenges, which China will likely face in coming years. Japan has many resources and much knowledge to support healthy growth and stability in China on its trajectory towards slower and more sustainable growth.
Bilateral relations between Beijing and Tokyo are still crucial and leaders should avoid any remarks that could fuel tensions. Politicians are responsible for educating their populations on the merits of peaceful, prosperous relations. Some Japanese politicians have already made progress on this front.
Former Prime Minister Junichiro Koizumi stressed that Japan welcomed the rise of China. Moreover, Prime Minister Abe, in his 14 August statement, reaffirmed that '[w]e must never again repeat the devastation of war'. Chinese as well as Japanese politicians should publically stress the importance of bilateral relations. This would encourage public servants as well as civil society groups in both countries to avoid provocation and seek mutual exchange.
Japan and China are neighbours and destined to coexist. A sense of rivalry (or ignorance) inhibits both China and Japan from constructing a win–win situation. Their diplomatic priority is to work at rectifying this situation.
A Japanese view on fixing the China relationship is republished with permission from East Asia Forum
See also:
A Tale of Changing Equations: China and Russia