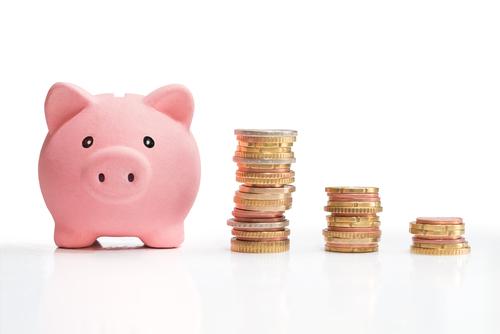 The Banker's Top 500 Banking Brands February edition 2015 released a league table of the world's biggest banks, ranked by their brand value. A lot of ranks seemed to have changed thus reflecting a change in the banking industry across the globe. It also indicates that there is potential for strong growth in emerging markets in coming times.
All Big4 banks (JPMorgan Chase, Bank of America , Citigroup and Wells Fargo) from US, all Big4 commercial banks (Bank of China, China Construction Bank, Industrial and Commercial Bank of China-ICBC, Agricultural Bank of China) from China, 1 from UK and 1 from Spain make it to the top ten.  This clearly indicates that the banks in China have come a long way, at least in terms of brand valuation.
On the other hand, European Banks seem to be losing their grasp in terms of valuation. BNP Paribas sees an exit from top ten in comparison to its rank at 7 in 2014.  Canada rises to the 14th rank with the Royal Bank of Canada.
Brand Value
These are derived from the Brand Strength Index, which benchmarks the strength, risk and future potential of a brand in comparison to its competitors on a scale ranging from D to AAA. It is similar to a credit rating. Brand Valuation by Brand Finance is done using Royal Relief  Approach Method , which is favored by tax authorities and calculates brand values by reference to documented third-party transactions based on publicly available financial information. The method estimates the royalties a corporation would have to pay to license its brand if it did not own it.
The methodology also takes into account size, geographical presence, reputation, and competition from other banks. 
What does a high rank mean?
Brand Finance CEO, David Haigh, comments, "A strong brand builds loyalty, helping to reduce churn. As switching becomes easier and with nimble competitors emerging, some banks may have to rely on the power of their brand ever more heavily to hold onto customers."
We look at the Top Ten Banks by their brand value:
1. Wells Fargo  2014 Rank: 1
Country: USA; Brand Value: $ 34,925 millions
Wells Fargo has maintained its position as the world leader in 2015 with Brand Value of approx. $35billion as against $30.2 billion in 2014, an increase of $4.7 billion. It remains the most valuable brand of 2015.
2. ICBC  2014 Rank: 6
Country: China; Brand Value: $ 27,459 millions
ICBC is the surprise leap of 2015 straight from rank 6 from last year to rank no. 2 in 2015. ICBC is said to have a brand value of $27.4 billion and has pushed HSBC behind in terms of brand value.
3. HSBC  2014 Rank: 2
Country: UK; Brand Value: $ 27,280 millions
UK seemed to have lost its spot with HSBC falling  to a number 3 in 2015 from its no. 2 position in 2014 with negligible growth. Even NatWest, RBS and Nationwide have seen a  fall in rankings. The fall in rankings in UK could be due to damaged reputation. Not all Big four banks(Barclays; HSBC; Lloyds Banking Group; and The Royal Bank of Scotland Group) from UK make it to the top ten list even though Lloyds is the highest performing bank at 35. 
4. China Construction Bank  2014 Rank: 9
Country: China; Brand Value: $ 26,417 millions
China Construction Bank, which has already overtaken HSBC in terms of market capitalization, has grown its brand by 39% to overtake Citi, Bank of America and Chase.
5. Citi  2014 Rank: 4
Country: USA; Brand Value:$ 26,210 millions
6. Bank of America  2014 Rank: 3
Country: USA; Brand Value: $ 25,713 millions
Bank of America in 2014 showed brand value of $26.7 billion but this year its valuation fell  by 3.6 %.
7. Chase  2014 Rank: 5
Country: USA; Brand Value: $ 24,819 millions
8. Agricultural Bank of China  2014 Rank: 10
Country: China; Brand Value: $ 22,714 millions
9. Bank of China  2014 Rank: 11
Country: China; Brand Value: $ 20,392 millions
10. Santander  2014 Rank:  8
Country: Spain; Brand Value: $ 18,700 millions
Spain's Santander has been pushed to the bottom of the top ten by Bank of China and Agricultural Bank of China.
The entire list of 500 banks helps in identifying the fastest growing banking brands across the world : Morocco , India , Nigeria UAE, Colombia , Qatar , the Philippines , Saudi Arabia ,China and Bahrain highlighting the strong performance of the GCC. Europe clearly faces immense pressure with French and German Bank's down by 19% and 6% respectively. The list reflects a strong momentum in the banking industry of emerging markets with inclusion of Brazil's Bank Bradesco from a rank 20 in 2014 to 15 in 2015. BNP Paribas falls 26% to a rank of 11 reflecting a decline in its brand value.
But Chinese Banks seem to shine and clearly seems strong in the rank list.  On the rise of Chinese banks, the Chief Operating Officer of Brand Finance, Mr. Bryn Anderson, noted that "the Chinese economy has been doing well for a number of years but I think this has been the first year, in terms of brand value, when Chinese banks have climbed up the table and stood out."
See also:
China's Financial Reforms Include Internet-Only Banking