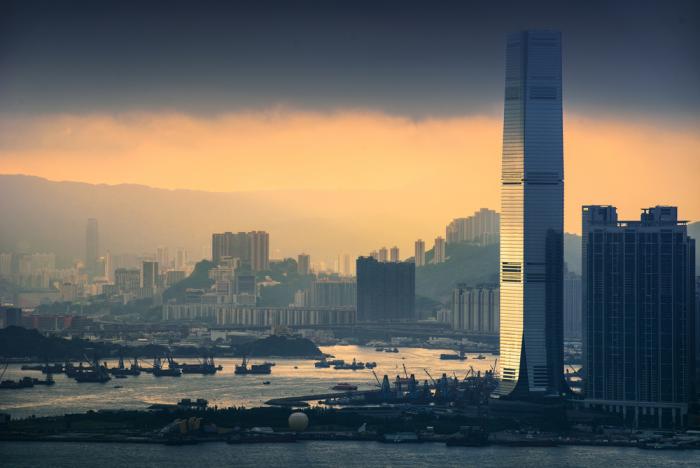 In December 2015, China announced that its priorities for the upcoming G20 Hangzhou summit were to make the global economy more innovative, invigorated, interconnected and inclusive. However, China is struggling to deliver practical outcomes in these areas because many of them are challenging domestic issues that lack a global focus.
Luckily, G20 finance ministers and trade ministers identified practical outcomes on the global financial safety net, growth and trade, which could be delivered, provided China is willing to broaden its priorities.
In practical terms, the G20 can only do three things: it can share information and best practice policies between countries; it can reform global governance by either reforming existing institutions like the IMF or creating new ones; or it can undertake what Oxford University's David Vines calls 'concerted unilateralism', where countries implement policies (fiscal, monetary or structural) to suit their own economies, but do so collectively.
For China's G20 presidency, sharing information and best practice policies is a weak political outcome, and creating new international institutions on things like innovation or inequality is neither practical nor politically feasible. This means China has to rely heavily on the third option: asking countries to undertake domestic reforms in innovation and inequality, but to do so collectively.
The problem with this is that issues like promoting innovation are complex public policy challenges. Many governments have struggled even to identify policies that are useful in promoting innovation, let alone work out how these efforts could be scaled-up to the lofty heights of the G20. For the G20 to add value, countries also need to do more than what they were doing already.
The G20 has not been good at this in recent years. The number of domestic strategies and actions plans they have created for the G20 agenda, including on growth, investment, fiscal policy, employment, anti-corruption, energy efficiency, financial inclusion and remittance flows, already exhausts G20 countries. People can legitimately question whether more domestic strategies or action plans constitute a practical outcome.
China has, though, identified a key global governance reform relating to its objective of 'interconnectedness'. It has announced the creation of a 'Global Infrastructure Connectivity Alliance' to enhance the cooperation and synergy of infrastructure programs. It's unclear what this Alliance will do specifically, but if it involves better integrating the plethora of multilateral, regional, bilateral and domestic infrastructure bodies then it is a welcome initiative.
G20 finance and trade ministers have identified other practical deliverables for the Chinese presidency, which should be prioritised.
Finance ministers warn that the global financial safety net requires urgent attention, referring to the international institutions and funds designated to fight economic crises and prevent their contagion. Ministers commissioned a report from the IMF this year to assess the adequacy of the safety net and the results were not good.
The IMF warned that the safety net was too small to deal with a widespread shock and that its fragmentation across the IMF, regional initiatives like the Chiang Mai Initiative Multilateralisation (CMIM) and bilateral currency swap lines are dangerously reducing the safety net's coverage, speed and consistency in responding to crises.
The IMF has offered to present policy options to leaders to strengthen the safety net. It is critical that the G20 takes them up on this offer and encourages the IMF to work closely with both regional initiatives and G20 central banks to overcome these fragmentation challenges.
Finance ministers also want to give a much-needed boost to the G20's growth agenda. In 2014, the G20 set a goal to collectively lift G20 GDP by 2 percent by 2018 through a raft of structural reforms. Instead of being 2 percent larger, G20 GDP is forecast by the IMF to be 3 percent smaller. Much more work is needed, both to replace the reforms that haven't been implemented and to fill the growth-gap left by global challenges such as Brexit.
Finance ministers want to set priorities and guiding principles to give a boost to reform efforts and consolidate the abovementioned plethora of strategies to give a sharper focus to the reform efforts of ministers and leaders. The G20 should also lift ambition by publishing the IMF and OECD assessments of whether individual countries are complying with their commitments. G20 peer review should also be undertaken by ministers and leaders, not just officials.
On trade, G20 trade ministers have rightly recognised that protectionist politics and trade restrictive measures are on the rise in many countries. The G20 needs to do better in communicating the benefits of free trade, while giving the political push that's needed to unlock stalled multilateral trade liberalisation.
Trade ministers recognised the need for consistency between the multilateral trading system and regional and bilateral trade agreements. The G20 needs to get back to its core focus of global governance and develop a process to explore how the WTO could be reformed and how the global system of bilateral, regional and global agreements can be made more cohesive.
Delivering a successful G20 summit in Hangzhou means tackling big global challenges through practical actions that can be understood by the public. If China refocuses its priorities to emphasise strengthening the global financial safety net, increasing trade and boosting growth it will deliver a G20 legacy that will continue well beyond its 2016 host year.
China must broaden its priorities for a successful G20 summit is republished with permission from East Asia Forum
See also:
Slowing Growth Collides with China's Turn at G20 Presidency