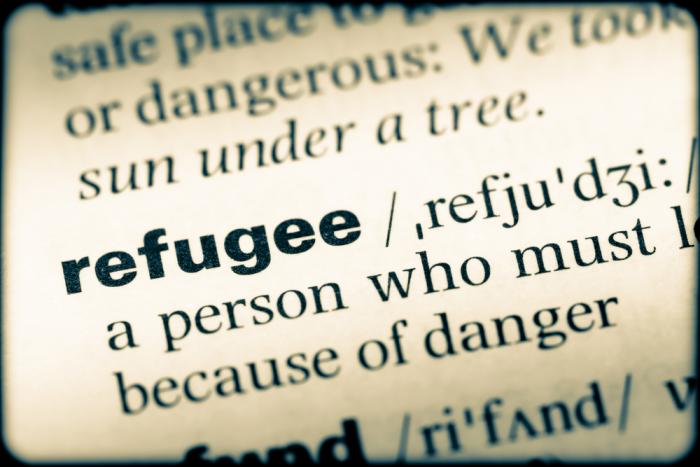 The global refugee crisis took another twist this year when the European Union struck a deal with Turkey to take refugees that make it to Greece. Turkey is not an EU member, so in exchange the EU promised to reenergise talks on Turkey's EU membership and accelerate visa liberalisation, making it easier for Turkish nationals to work and travel in the EU.
However, amidst growing claims of human rights violations, there is mounting concern that Turkey does not meet the standards of a 'safe third country' for refugees.
Recent statistics show that Turkey has taken fewer than 400 refugees returned from Europe, while only 177 have been resettled in the EU from Turkey. Yet the deal has been credited with reducing 'illegal migration flows', according to European Council President Donald Tusk.
However, some critics argue that the EU is doing what powerful states have always done: shifting its responsibilities by paying other countries to play border guard. As the Brexit vote has shown, public pressure continues to mount on governments across Europe over immigration as right-wing parties are making election gains.
Refugees have long been subject to geopolitical whims. US scholar Kelly Greenhill shows that governments have used the threat of mass migration flows as a tool of political coercion. The EU's handling of the refugee crisis is the most recent example of migration as an instrument of statecraft.
However, what are the costs of using refugees and migrants for political ends? Lessons can be learned from a surprisingly similar challenge that occurred just over 50 years ago in East Asia.
Between 1959 and 1984, some 90,000 ethnic Koreans, a legacy of Japan's colonisation of Korea, were encouraged to leave Japan for North Korea (DPRK). Since their Japanese citizenship was revoked following the end of the Japan's colonial rule of Korea, these individuals had been treated as second-class.
In part due to discrimination in employment and welfare, the number of Koreans in Japan classified by the Japanese government as 'persons in need of special state economic assistance' had risen to over 24 percent of the Korean population by 1952.
North Korean propaganda promised full, unconditional citizenship for Koreans who made the journey to the fatherland. This included promises of free education, employment, housing and the opportunity for social advancement.
On the issue of displaced people, two states with little love for one another united in support of complementary national gain. Both governments painted the 'repatriation project' as a humanitarian venture. The Japanese claimed they were helping Koreans return home. North Korea said it was saving hapless comrades from persecution under the Japanese.
From North Korea's position, the repatriation project was a chance to both normalise relations with Japan and drive a wedge between Japan and South Korea.
Japan also stood to gain politically. The Japanese government argued that Koreans were a drain on Japanese resources and represented an unwanted migrant population in ethnically homogenous Japan. Subsequently, Japan looked to rid itself of as many as possible and stimulate trade with North Korea.
North Korea resettled many new arrivals from Japan in the country's harsh Northern provinces. Living under constant state suspicion, many immigrants from Japan were targeted during political purges in the 1970s. During the North Korean famine of the 1990s, aid parcels from family in Japan helped a lucky few survive.
The repatriation project was initially declared a success by the Japanese and North Korean governments. Yet for those who died during the famine or the purges, as well as the 300 individuals who have recently escaped North Korea and returned to Japan, the project was a massive failure that led to the abuse and deaths of tens of thousands of individuals.
The refugee crisis is the biggest challenge the EU has yet faced. There is no guarantee that sending asylum seekers to Turkey will solve any of the problems currently facing the EU. If anything, the EU will lose any moral high ground it gained from promoting human rights worldwide since 2000.
Recent reports criticising Turkey's clampdown on freedom of speech, allegations of torture, ill treatment in detention and impunity for human rights abuses should give us pause for thought. Granted, Turkey is not North Korea. However, in turning a blind eye to the violations occurring in Turkey, the EU risks condoning them.
History has shown that wealthy countries pay poorer counterparts to do their dirty work. The EU is 'managing' unwanted populations by doing what Japan did and dishing them off to someone else. Out of sight may feel like out of mind. However, as the Japan–North Korea repatriation project showed, it's just the beginning of things.
For the EU the question isn't simply a moral one. It's also about sound decision-making from a project founded on humanitarian principles, not making political gains from a humanitarian crisis.
Tragic lessons from Asia for EU–Turkey refugee deal is republished with permission from East Asia Forum
See also:
Europe Dropped the Refugee Ball