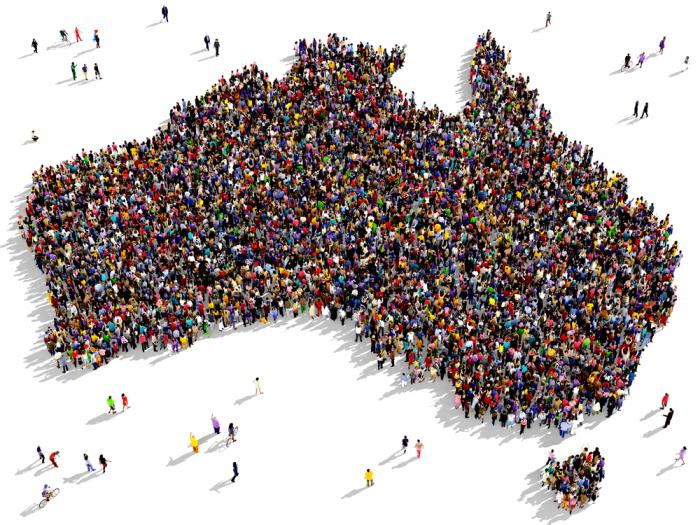 A spate of recently released policy documents from state governments in Australia speak clearly of China's growing economic significance to their future. Each predicts rosy opportunities for two-way investment and a large bounty from inbound tourist flows.
Contained within the action plans are the means to realise these dreams through engagement, building relationships and the development of partnerships in terms, which express a shift from the transactional contact through trade to the interactional contact of service relationships.
However, noticeably missing is any mention of how a largely monolingual English-speaking workforce is going to independently source and judge information central to their interests. How will they build the relationships of trust allowing them to communicate, cooperate, collaborate and compete with the Chinese if they cannot speak a common language? The unspoken assumptions are that there will be enough local Chinese to do the information gathering and liaison work, or that needed data will be available in English and the Chinese involved will also speak English.
These assumptions are quite unfounded. Depending on others to provide information central to decision-making or to developing a market edge assumes at great risk that others can know our interests, recognise material of relevance and be willing to pass it on.
Australians of Chinese descent only add up to 4.5 percent of the total population, which is not sufficient to provide the required intermediary workforce needed for such a strategy. A great many Chinese in positions of authority and influence do not have adequate English for the desired level of engagement and find foreigners' lack of efforts to learn their language to be a distancing factor. As is already becoming apparent, many Chinese tourists arrive in Australia expecting information and services to be provided to them in Chinese.
English may be the language of international trade, but facing the same economic opportunities, governments and business in South Korea, Japan, Thailand and India are systematically training huge sectors of their already English-speaking workforce in the Chinese language. Twenty-five years ago, the Hawke government was similarly spurred to launch the National Asian Languages and Studies in Australian Schools program. It bloomed for a decade — not even the school life of a single cohort of children — before the Howard government in 2001 cut languages from the program.
Promotion of Asian languages was briefly revived by the Rudd government between 2009 and 2011. This was prompted perhaps by David Graddol's 2006 report to the British Council pointing out that the typical monolingual English-speaking graduate risks becoming rare among those holding positions of influence in professions, management and government in the future.
Those in charge of Australia's school systems have yet to come to terms with the need to make development of Chinese bilingual skills a sustained policy. State education departments have a long-held position that all languages are equally worthy of study, meaning none should be prioritised in the schools. However, left to market forces, Chinese as a second language continues to produce a steady 95 percent dropout rate. The number of non-Chinese background Year 12 students studying Chinese has decreased by 20 percent in the past 8 years. We can't afford this.
Nor have Australian universities moved to bolster the number of students who persist with genuine studies in Chinese, with some allowing their programs to be propped up instead by native speakers from commerce and technology majors who sign up to obtain some easy credits. In 2015, only about 4500 Australians graduated with professional qualifications in Chinese–English bilingual skills, of which only an estimated 400 were not already Chinese home speakers. This comes at a time when 40,000 English-speaking Chinese citizens are entering Australian universities every year.
The major factors at work in this continuing failure are well-known and fixable. Local students whose first language is Chinese are permitted in some states to take Chinese as a second language, where they outnumber genuine second language learners by ratios as high as eight to one. The more proficient first language speakers make a clean sweep of the higher grades in the rank-ordered list of Year 12 scores. This deters genuine learners from doing Year 12 Chinese.
Teachers receive only generic language teaching training and get registered having received no specific training in how to teach the very particular learning challenges that Chinese presents to English speakers, being a tonal spoken language written in characters. There is currently no protection offered to the few intensive bilingual programs that are producing highly proficient learners who could become the specialists Australia needs.
As state government strategies claim, China is a uniquely critical player in the future prosperity and security of Australia and our task now is to engage in relationship-building with a wide section of Chinese society. To achieve this, those in government and business need to appreciate the central role of language in realising their goals of engaging, relating and partnering with the Chinese, and in independent information gathering to promote and protect their interests.
State education departments need to protect the learning of Chinese in schools by separating different levels of learners into streams appropriate to their standard and nurturing the bilingual programs in their jurisdiction. Education departments must also require full registration as a teacher of Chinese to include professional studies in methods of teaching Chinese, specifically provided online by collaborating faculties of education.
Promoting Chinese a necessity, not an option for Australia is republished with permission from East Asia Forum
See also:
As Outbound Chinese Tourism Grows, Australia Looks to Cash In