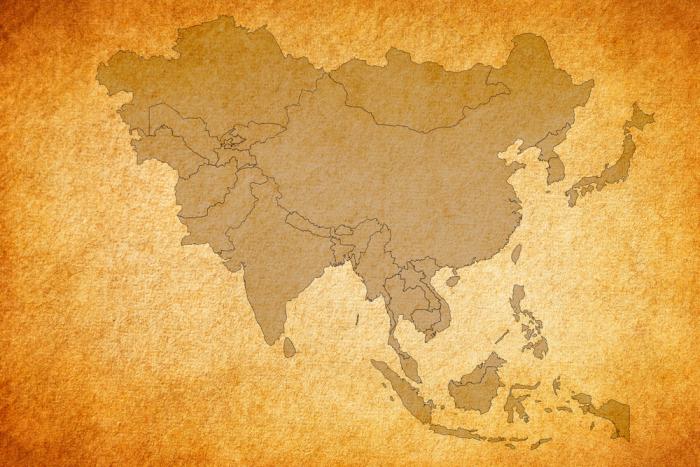 Asia's migrant domestic workers face exploitation and discrimination, but are largely left out of countries' labour policies and legislation. Though estimates of the number of domestic workers vary between 52 and 67.1 million, there is consensus that a significant proportion of them, perhaps as many as 11.5 million, are migrants. About 40 percent of the world's domestic workers are in the Asia Pacific and around 80 percent of migrant domestic workers are women.
Many migrant domestic workers face legal and social discrimination in their countries of work. According to a recent report by Farsight, 71 percent of migrant domestic workers in East Asia experienced exploitation during the recruitment process, 49 percent suffered limited freedom of movement, 32 percent had identity and travel documents confiscated, and 63 percent faced exploitive practices while working abroad.
Migrant domestic workers in the Asia Pacific principally migrate from Indonesia, the Philippines, Pakistan, India, Nepal, Vietnam and Sri Lanka, leaving behind their homes and families to work abroad in destinations like Hong Kong, Singapore, Malaysia and Taiwan.
Globalisation, demographic shifts, conflict, income inequalities and climate change will encourage even more workers and their families to cross borders in search of employment and security.
Despite a large number of international laws and conventions stipulating their rights, most Asian countries have no specific policy on the protection of migrant domestic workers within their borders. The Philippines is the only Asia-Pacific country that has ratified the International Labour Organisation's (ILO) 2011 Domestic Workers Convention.
Most Asian countries employing migrant domestic workers have instead adopted specific policies differentiating how these workers are treated by national labour or other related laws compared to local employees.
Due to the lack of proper laws and policies, exclusions from and partial coverage under the law means that migrant domestic workers are relatively unprotected in a number of important areas including key labour regulations.
Workers encounter changes to contracts without their agreement, wage discrimination, falsified wage receipts, discrimination based on country of origin, being locked inside the employer's home, abandonment, problems accessing healthcare, bans on union membership, invasions of privacy, excessive trial periods, language barriers and more.
They face human rights violations not only in the workplace, but also at various stages of the work cycle, such as during recruitment, placement and upon their return to their hometown.
In Asian countries, there remain large disparities between domestic workers and other employees. Working time is one of the areas where the principle of equal treatment described in the Domestic Workers Convention is not yet a universal reality.
More than half of all domestic workers have no limitation on their weekly regular hours under national laws, and approximately 45 percent have no entitlement to weekly rest periods or paid annual leave. Destination countries often rely heavily on migrant labour, yet have insufficient policies to ensure transparent and fair recruitment practices, or equal access to the law once migrants begin working.
The aforementioned Farsight report characterises the situation of many migrant domestic workers as 'modern slavery'. This is more than just a human rights issue. A transnational, economic and social issue has implications for the development of emerging economies and their human capital. Resolving these problems will benefit societies as a whole.
However, addressing these issues has its challenges.
The numbers of migrant domestic workers from poorer Asia-Pacific countries, such as Sri Lanka and the Philippines, working in richer ones, like Japan, Singapore, Hong Kong and South Korea, has increased.
Yet, despite this, there is a lack of available data about migrant domestic workers' working conditions and the disadvantages they face. This lack of proper data makes identifying and addressing the major policy challenges facing migrant domestic workers difficult.
Because of countries' insufficient legislative and policy measures, migrant domestic workers have no legal identity in most of the countries that employ them. Migrant domestic workers do not have fixed hours and they often do not receive proper remuneration. To combat this, the legal working age and appropriate areas of work must be properly defined.
Some policy challenges are specific to female migrant domestic workers, such as low wages, unequal and sexist treatment, issues of personal safety and security and a lack of maternity leave. There is also evidence that many female migrant domestic workers are being trafficked through undocumented channels.
The first step to address these policy challenges should be preparing a full profile of migrant domestic workers in Asia in conjunction with the ILO. Countries throughout the Asia Pacific should also pursue regional, multilateral and bilateral agreements that will facilitate the establishment of minimum standards for recruitment and working conditions.
Comprehensive legal protection and enforcement as well as an internationally recognised model for a 'standard working contract' could provide important safeguards for the migrant domestic workers in Asia. It will be crucial that these policies take into account the particular concerns facing female migrant domestic workers.
Together these policies could be a major step forwarding in improving the rights and welfare of migrant domestic workers in societies across the region.
See also:
The AEC Needs to Include Unskilled Labor Migration Provisions