BC Bitcoin Review – Is BC Bitcoin Safe? Features and Fees Explained
BC Bitcoin is a UK-based cryptocurrency platform that facilitates the purchase and exchange of over 100 digital assets. The brokerage has built its reputation by offering fast payments and exceptional customer service.
In this BC Bitcoin review, you will find a complete analysis of this platform based on security, supported digital assets, identity verification requirements, fees, and user experience.
Recommended Broker – eToro
What is BC Bitcoin?
Based in the UK, BC Bitcoin is a crypto asset brokerage that features a wide variety of services. You can use this platform to buy or sell digital currencies, exchange them, or store your tokens in a secure wallet. But most importantly, this provider offers exceptional customer service, making sure that you have quick access to guidance and assistance when needed.
BC Bitcoin supports over 100 crypto assets, allowing you to purchase and sell in exchange for fiat currencies. However, there is no need for you to transfer your money to this platform. Instead, you can use its services by paying directly from your bank account or debit/credit card.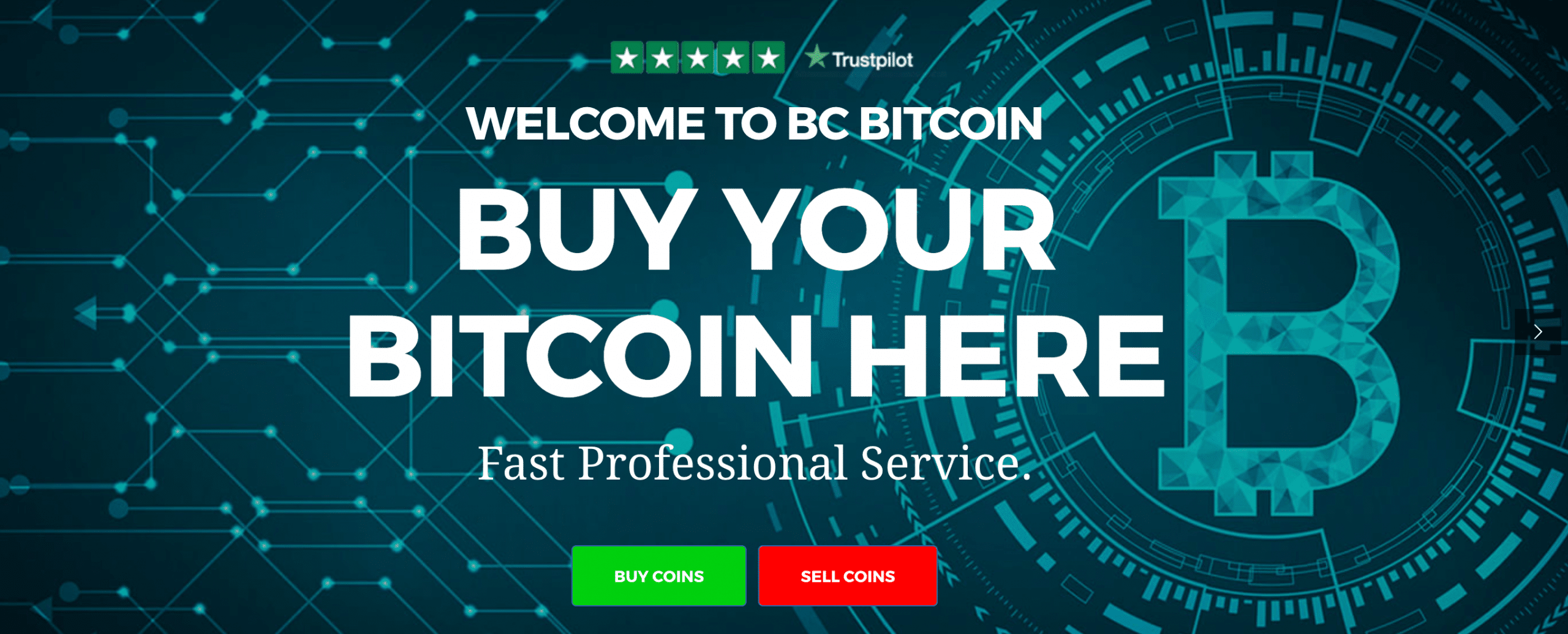 BC Bitcoin operates primarily as a non-custodial brokerage, sending coins to your wallet directly for safekeeping. That is, the platform holds no control over the safety of your digital assets. Moreover, this provider has fixed operating hours – from 8 am to 11 pm UK time, 7 days a week.
This is in stark contrast with the majority of cryptocurrency exchanges that allow you to buy, sell or trade digital assets around the clock. Crucially, if you are to place any orders outside of this time period, the execution of your trade will take place only on the next working day. Needless to say, when dealing with a highly volatile market, this can be a huge drawback.
BC Bitcoin Pros and Cons
For those who want a simplified overview of what this platform can offer, our BC Bitcoin review has compiled the benefits and disadvantages of this crypto brokerage.
Pros
Beginner-friendly interface
Buy digital assets with fiat currencies
Supports debit/credit card payments
Cons
No regulation
High fees
High minimum order amount
Fixed operating hours
No mobile version
Cryptoassets are highly volatile unregulated investment products. No EU investor protection. 67% of retail investor accounts lose money when trading CFDs with this provider.
BC Bitcoin Supported Cryptocurrencies
As mentioned earlier, BC Bitcoin gives you access to over 100 cryptocurrencies – which includes several Mainnet blockchain networks such as Bitcoin (BTC), Cardano (ADA), Ripple (XRP), and Dogecoin (DOGE); along with ERC-20 tokens. The platform also lists a few BEP2 and TRC-20 coins.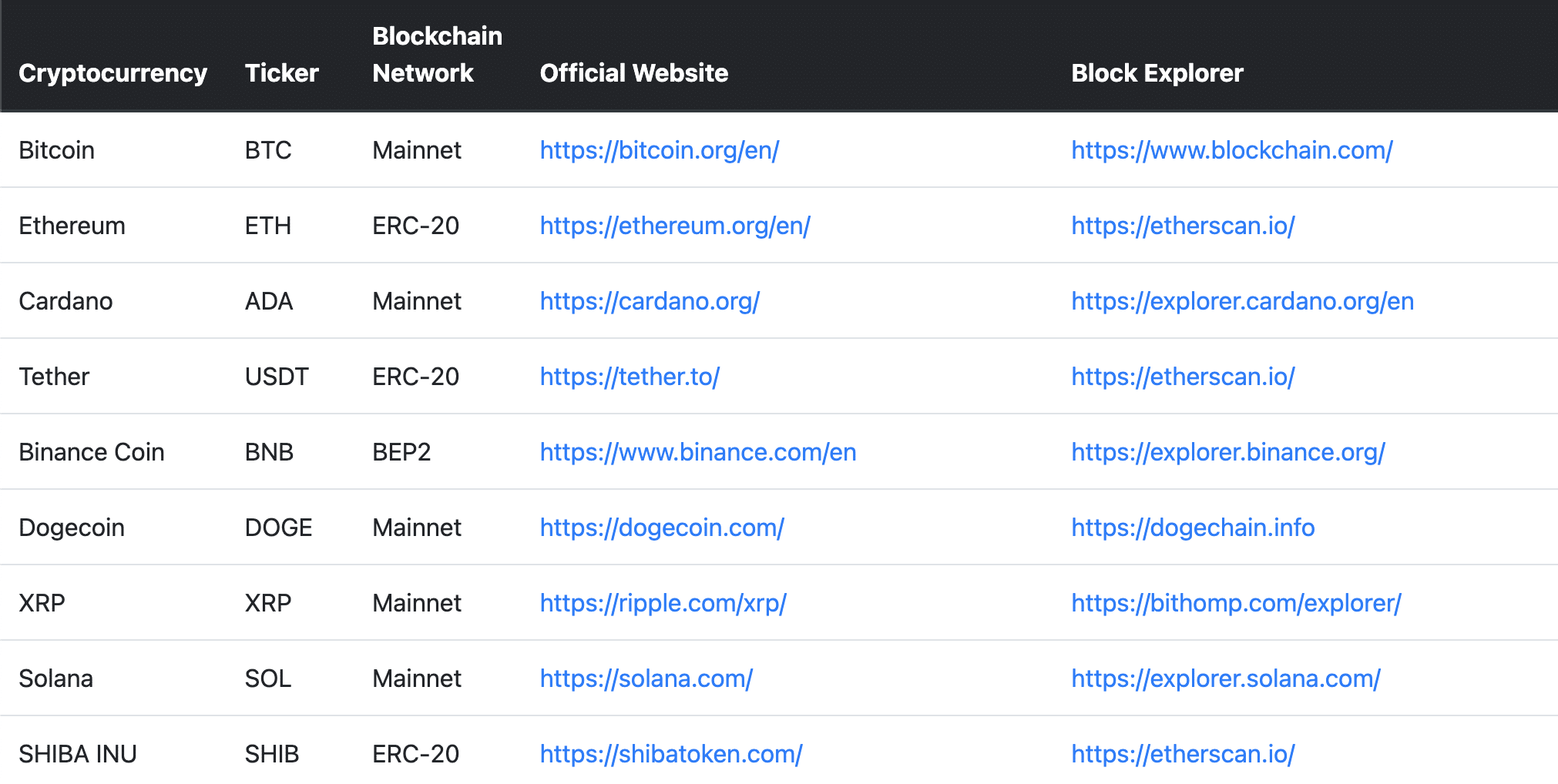 Additionally, you can also use this platform to buy, sell, and trade stablecoins such as TrueUSD (TUSD), Pax Dollar (USDP), Binance USD (BUSD), and Tether (USDT). Moreover, if you want to access a cryptocurrency that is not listed, you can reach out to customer support, and they will let you know if they can provide services for that specific coin.
BC Bitcoin Features
This brokerage packs some of the most useful features sought out by cryptocurrency investors and traders. In this section of our BC Bitcoin review, we will discuss what services are available for those using this platform.
Buy Cryptocurrencies
BC Bitcoin allows you to buy crypto assets in exchange for two fiat currencies – GBP and EUR. The platform accepts both bank transfer and credit/debit card payments for this purpose. You can complete the purchase of your digital tokens in three simple steps:
Select the cryptocurrency that you want to buy
Choose the fiat currency you want to use and the payment method
Enter the amount you want to spend
As soon as you enter these details, BC Bitcoin calculates the fees for this transaction. If you want to move forward, you can enter your wallet address to which you want to receive the digital assets. However, bear in mind that there is a minimum order amount required – which is set at 200 GBP/EUR.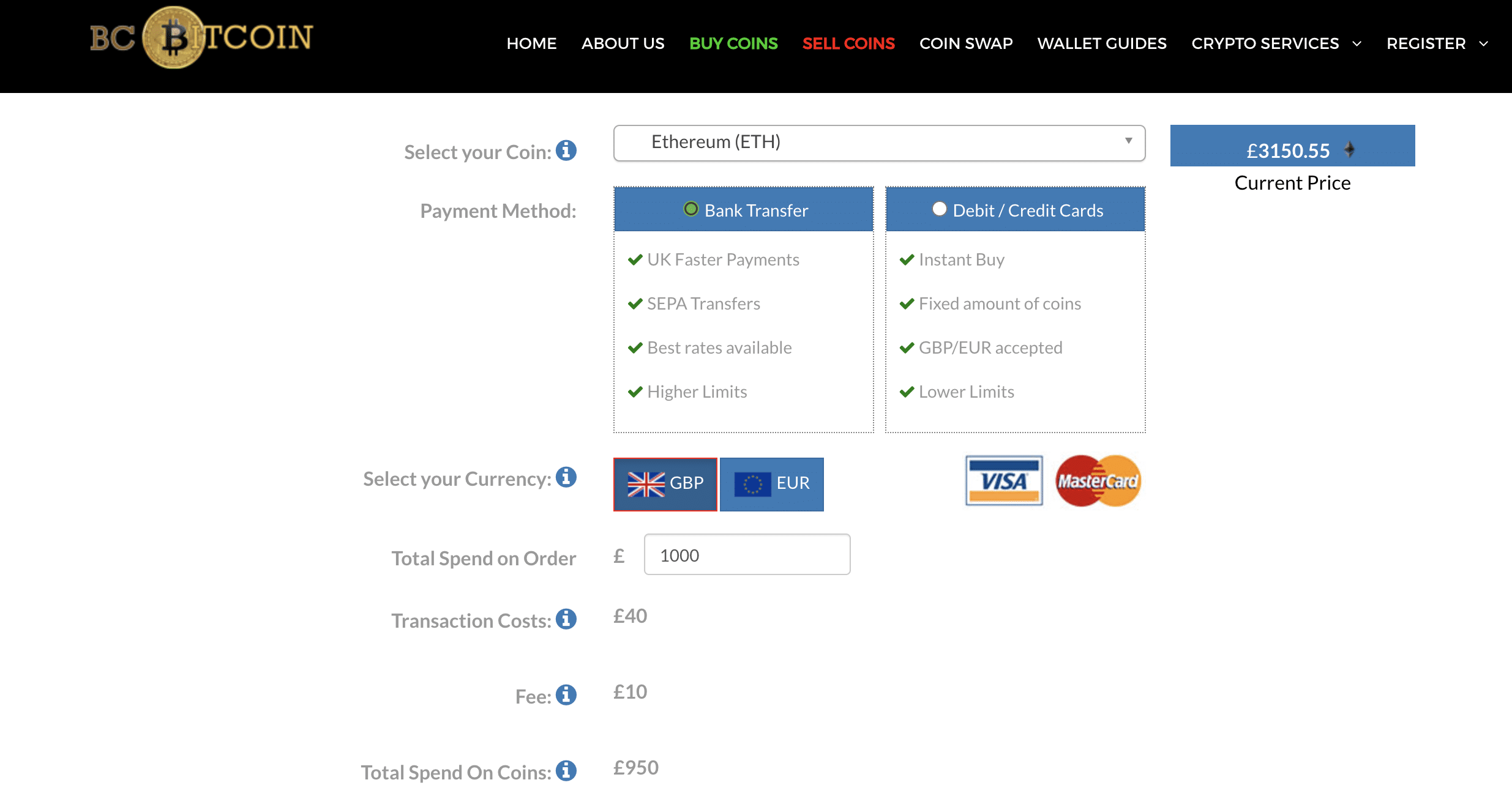 Furthermore, if you are making a purchase of cryptocurrency a using debit/credit card, there is a daily limit of 1,000 GBP/EUR. For those who want to increase this amount, you can reach out to the customer support team. But you will likely have to go through additional identity verification steps in order to be approved.
Sell Cryptocurrencies
Our BC Bitcoin review found that this platform presents you with one of the easiest ways to cash out your crypto investments in return for fiat currency. However, this works slightly differently when compared to other providers. That is, there is no need for you to have the chosen digital asset already in your BC Bitcoin wallet to sell them.
Instead, you will first receive a valuation in terms of how much money you will receive in return for the number of digital tokens you want to sell.
Here is a more explanation of how this process works on BC Bitcoin:
Once you have created your account, navigate to the 'Sell Coins' page on BC Bitcoin.
Choose the digital asset and the number of tokens you wish to sell.
Specify whether you want to receive the payment in GBP or EUR.
You then receive an estimate from BC Bitcoin.
If you are happy with the valuation, provide your bank details for which you wish to receive payment.
Next, the platform gives you the wallet address for you to send the coins.
Once you have made the transfer and the cryptocurrencies reach the recipient's wallet, BC Bitcoin will release the payment to the bank account you provided. Also, note that the valuation you receive includes the fee for this service, which varies depending on market conditions.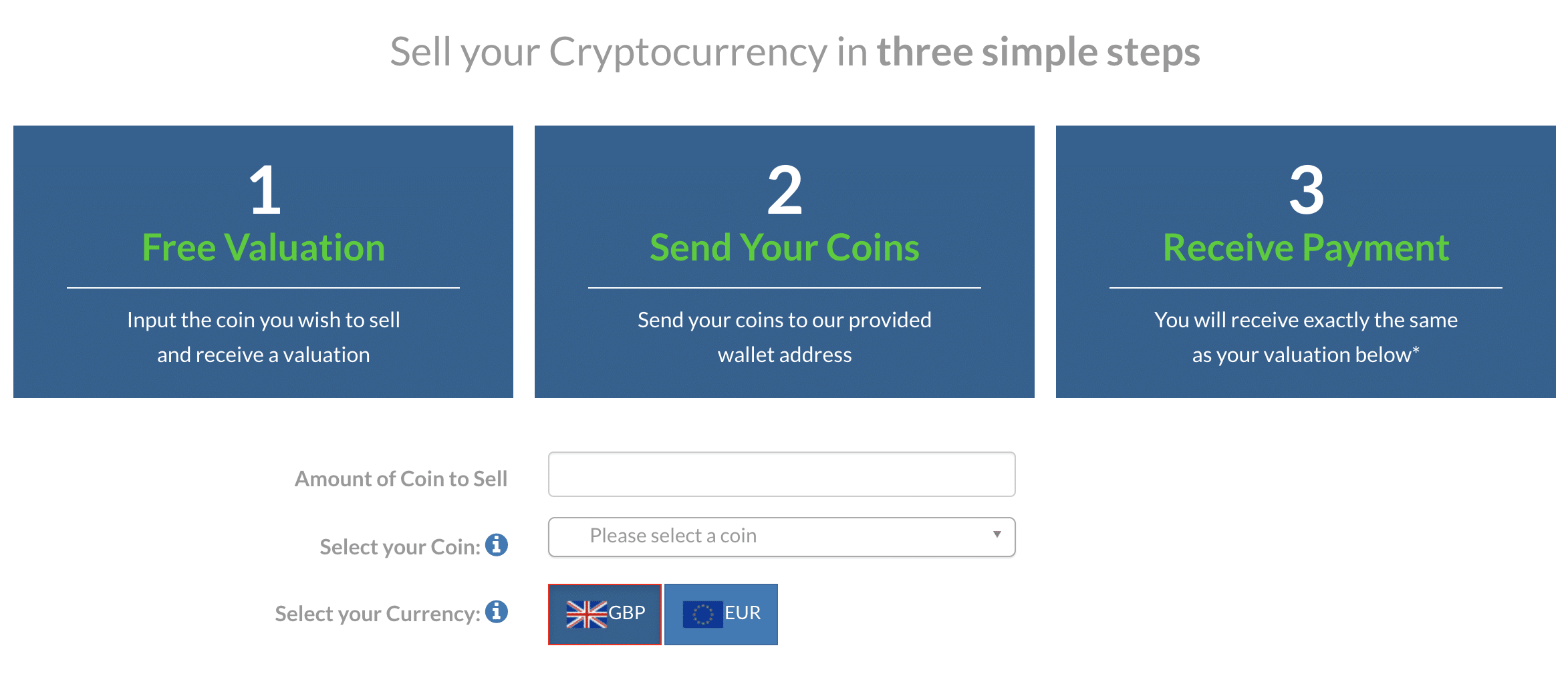 As you can see, this can be a cumbersome process altogether since you have to make the transfer yourself. While this can be safer, it can be time-consuming and inconvenient. Given this, we would suggest that you check out brokers that offer easier ways to sell crypto assets – such as eToro.
Coin Swap
As with other cryptocurrency exchanges, BC Bitcoin allows you to swap one digital asset for another. You can simply choose the coins you want to trade, provide the respective wallet addresses, and the platform will handle the transaction. You will only be charged the blockchain network fees for using this service.
However, BC Bitcoin does not facilitate the live trading of cryptocurrencies. Meaning, this is not the platform to choose if you are an active trader, especially if you are someone who follows a swing or scalp strategy. The broker does not provide you with technical analysis tools either.

If you are looking for a single platform that facilitates both cryptocurrency investments and trading, then you might want to consider a broker like eToro. You will find a beginner-friendly interface that gives you access to multiple charts and indicators. The provider comes with an in-built wallet allowing you to buy, sell, and store your digital assets with ease.
BC Bitcoin Coin Storage
Although BC Bitcoin does not offer in-built wallet services, the broker provides storage that allows you to leave your crypto assets in the custody of the company. This feature is supported for all the digital tokens listed on the platform. The coins will be protected by multi-factor authentication, biometric security, transaction monitoring, and alert systems.
However, you need to know that the coin storage service is not accessible to you by default. Every time you want to make a deposit or withdraw your assets from this wallet, you need to contact the support team via phone, email, or live support.
Moreover, as with other services on this platform, our BC Bitcoin review found that you can make deposits or withdrawals via the coin storage tool only during operating hours. Additionally, you will also be charged extra fees for making deposits, withdrawing, and for custody protection itself. Altogether, this might turn out to be an expensive process.
In fact, there are several other crypto providers in the market, such as eToro, that offer in-built wallet services. Meaning, you can make transfers directly from within your account while your assets remain easily accessible.
BC Bitcoin Recurring Payments
Our BC Bitcoin review found that you can use this platform to schedule regular and future purchases of cryptocurrencies. You decide how much you want to invest every time, the frequency, and the brokerage carries out the order at the best possible price.
Currently, recurring payments on BC Bitcoin can be set up using GBP or EUR. The only requirement is that you should have completed the relevant KYC verification process to use this service. You can also cancel anytime you want or make modifications to your existing plan.
Here is how you can set up recurring payments on BC Bitcoin:
Choose the fiat currency you want to use to buy crypto assets.
Set up the frequency of the payment – daily, weekly, monthly, quarterly, or annually.
Enter the payment amount – the minimum is 250 GBP, and the maximum is 20,000 GBP.
Select the first payment date.
Select which cryptocurrency you want to purchase.
Choose the wallet option – you can receive the cryptocurrency to a permanent wallet address every time, provide a new one, or decide to hold the tokens in the BC Bitcoin coin storage unit until you are ready to withdraw.
This option allows you to deploy the 'dollar cost averaging' strategy, and reduce your exposure to risk. When using the recurring payments feature, the fees charged are the same as for other cryptocurrency orders on the platform.
BC Bitcoin Available Countries
BC Bitcoin provides its services in the UK, the EEA, and a few other locations, including:
Australia
Canada
Guernsey
Isle of Man
Jersey
Switzerland
United Arab Emirates
However, as noted earlier, the platform accepts payments only in GBP and EUR. The broker does not offer any in-house exchange services to convert other fiat currencies. As such, if you do not have access to either of these currencies, it is your responsibility to find a way to fund your purchases when using this provider.
BC Bitcoin Identity Verification
In order to start using this crypto asset brokerage, you have to register with the platform. This includes providing your email address, phone number, and some personal information such as your date of birth and address. However, our BC Bitcoin review found that this also involves one unusual step.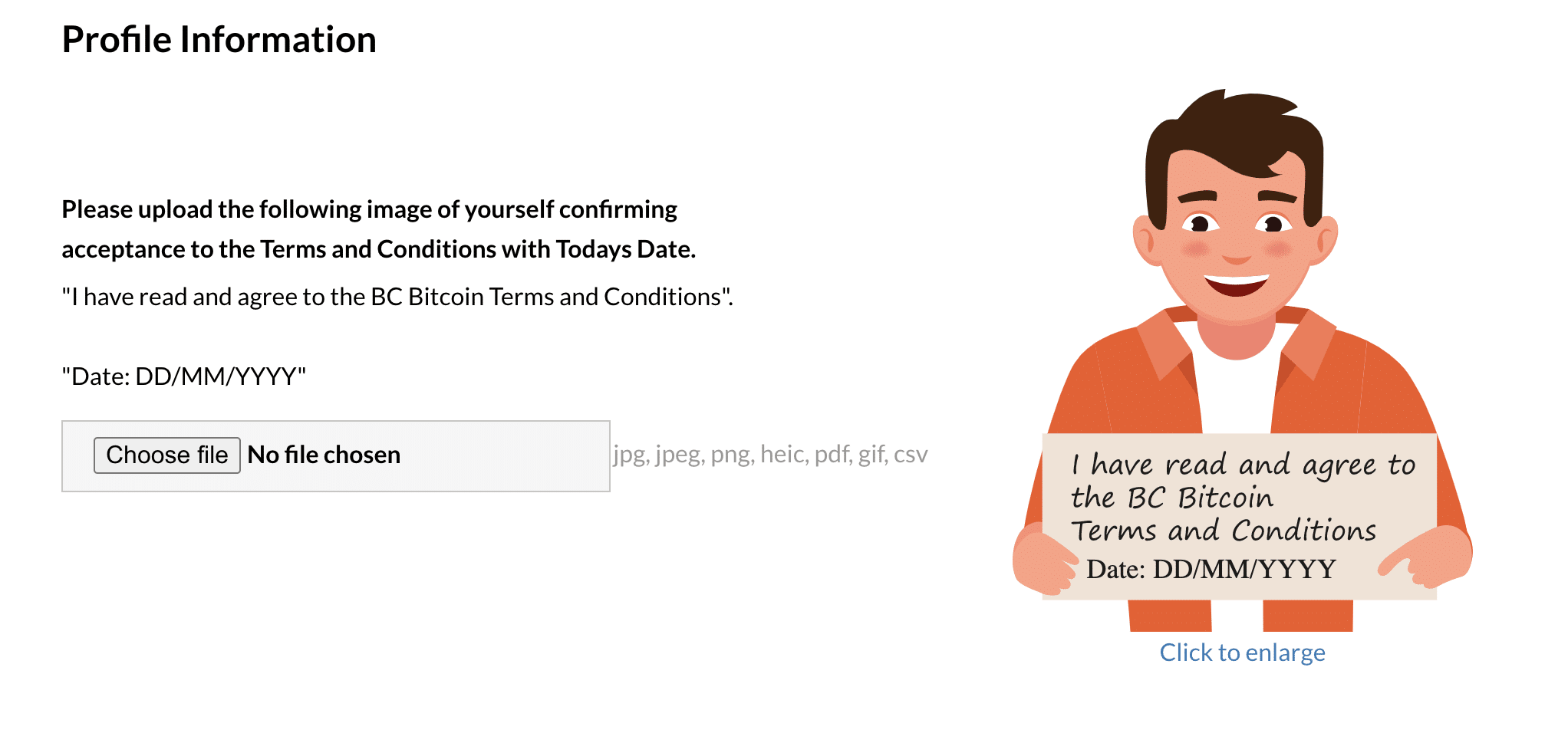 That is, while providing your personal details, you need to upload an image of yourself holding a sign confirming acceptance to the terms and conditions with the date on which you are signing up with this provider. Once you have entered all information and created your account, BC Bitcoin requires you to complete the process of KYC.
You will thus have to provide the following:
A valid ID such as a passport or driving license
A proof of address document such as bank or tax statement, government-issued document, or utility bill
If the documents are valid, you will be approved within minutes. You can then proceed to take full advantage of all features offered by BC Bitcoin.
BC Bitcoin Payments
As noted above, this UK-based crypto provider supports only GBP and EUR as fiat currencies on the platform. You can make a deposit by using one of the following payment methods:
UK bank transfer for GBP
SEPA bank transfer for EUR
Credit/debit cards
However, when it comes to cashing out your cryptocurrencies, BC Bitcoin makes payments only via a bank transfer.
BC Bitcoin Minimum Deposit
As you are not funding your account with fiat currencies on BC Bitcoin, there is no minimum deposit required. However, you need to make an order worth at least 200 GBP/EUR when making a purchase. There are no limits on how many digital coins you can sell on this platform.
BC Bitcoin Fees
No matter which crypto asset platform you are using, you can expect to pay a variety of fees for the different types of services you access. This provider operates the same way; however, our BC Bitcoin review found that it is difficult to pinpoint how much you will end up paying.
BC Bitcoin Payment Fees
Here is an overview of the fees you can expect to pay on this platform when buying and selling crypto assets:
When purchasing crypto assets via bank transfer, you have to pay 4% on Bitcoin and 5% for other coins. If the value of your order exceeds 5,000 GBP or EUR, you will be charged an additional 4%.
When buying crypto assets via debit/credit card, the fees charged are 2.5% higher than a bank transfer. However, this varies further depending on market conditions.
When selling crypto assets, the fees are included in the valuation you receive.
As you can see, there is no way of knowing precisely how much you will be paying as fees until you receive a valuation on your orders from the platform. Consequently, it can be challenging to know whether or not you are actually getting a good deal.
BC Bitcoin Mining and Withdrawal Fees
The transaction charges you pay via blockchain networks are calculated into the quote you receive – whether you are buying or selling on the platform. For instance, while doing this BC Bitcoin review, we found that when placing your purchase order, 1% of the fees is calculated for services, whereas 4% (3% for Bitcoin) is for the execution itself.
BC Bitcoin Coin Storage Fees
As our BC Bitcoin review mentioned earlier, the coin storage service comes with additional fees, as follows:
0.5% entry fee when depositing crypto assets
0.5% custody fee
0.5% withdrawal fee
All these are deducted from your total holdings and charged when you withdraw your digital assets. However, you can avoid the custody fee if you are buying, selling, or swapping the cryptocurrencies that are being held in coin storage.
Is BC Bitcoin Safe?
Our BC Bitcoin review found that this platform is temporarily registered with the Financial Conduct Authority of the UK as a crypto asset firm under the name J&M Trading Limited. However, it is important to note that the FCA states that BC Bitcoin has not been assessed as fit or proper until it becomes a fully regulated member.
In addition to this, the platform possesses a Certificate of SAQ Compliance – which requires the broker to provide secure payment getaways. However, in spite of the temporary registration with the FCA, BC Bitcoin is still not regulated, and as such, you should be careful if choosing the platform for your cryptocurrency needs.
BC Bitcoin Customer Support
As we have mentioned several times in this BC Bitcoin review, the platform prioritizes providing its users with easy access to receiving customer support. You can reach out via email, phone, or the live chat option on the website. Moreover, you can ask for assistance not only about the services offered but also to understand more about cryptocurrencies and wallets.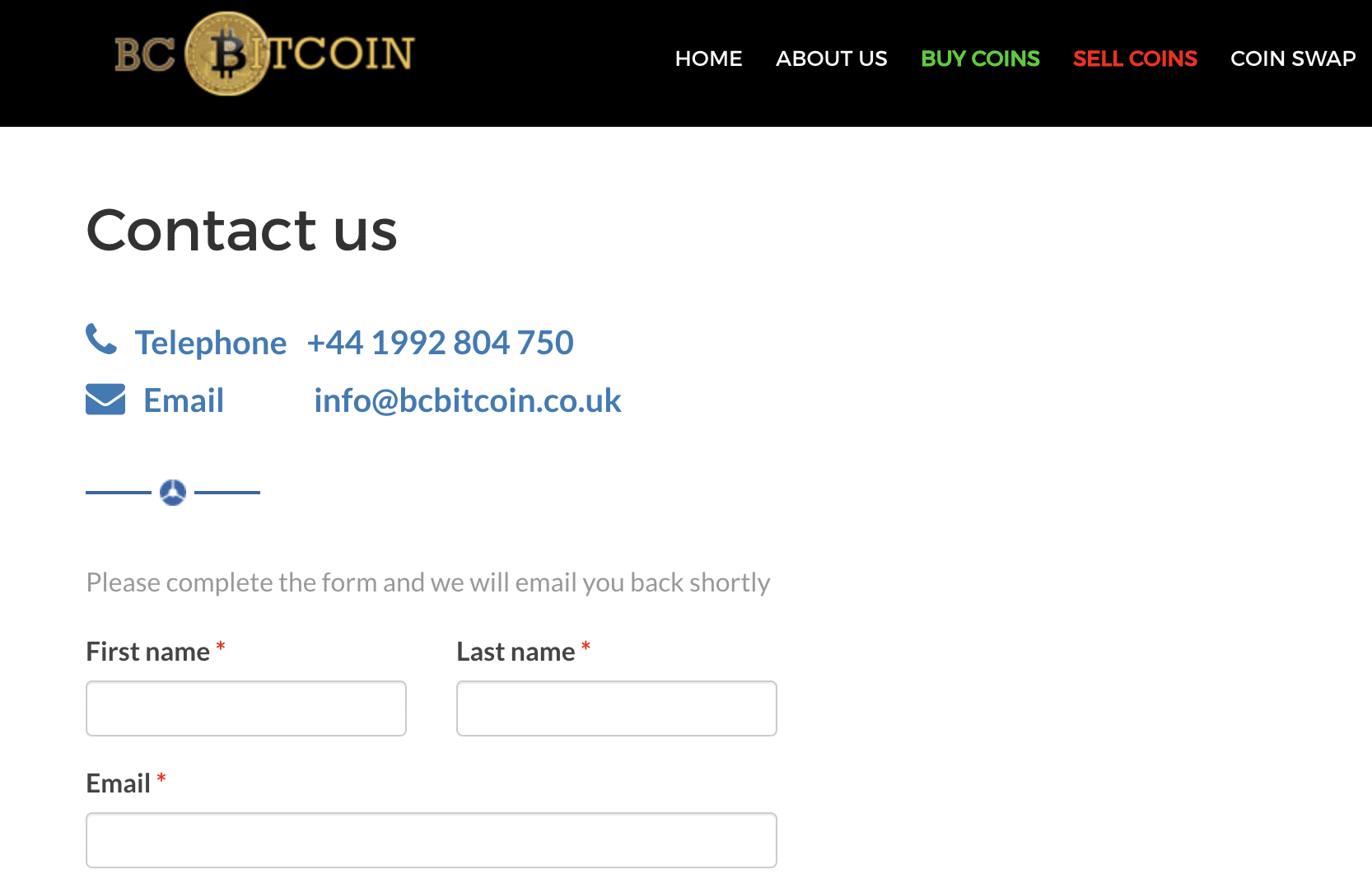 If you are contacting the team during operating hours, you are likely to receive a quick response. In fact, to write this BC Bitcoin review, we sent a message to the team using live chat and got a prompt response, within a matter of seconds. And importantly, it was not from a chatbot, but a real customer representative.
eToro vs BC Bitcoin – Comparison
Choosing the right cryptocurrency platform can be a challenge, especially when there are so many options at your disposal. As we have already mentioned, BC Bitcoin falls short in many ways when compared to other providers in the market.
With this in mind, we will finish this BC Bitcoin review with a comparison to eToro so that you can decide which platform better meets your cryptocurrency needs.
Safety and Regulation
BC Bitcoin offers you some level of safety and security. However, it is only temporarily registered with the FCA as a crypto asset platform. On the other hand, eToro already holds licenses not only in the UK but also from the SEC in the US, ASIC in Australia, and CySEC in Cyprus.
In other words, eToro is among a very small handful of cryptocurrency brokers that can offer you an extensive level of safety. This means that you can buy, sell, and trade your assets, knowing that your funds are secure.
Available Markets
BC Bitcoin is suitable only for buying and selling cryptocurrencies or making simple exchanges. It is also very limited when it comes to the number of fiat currencies supported. eToro, however, allows you to invest in and trade several other asset classes, including stocks, forex, and commodities.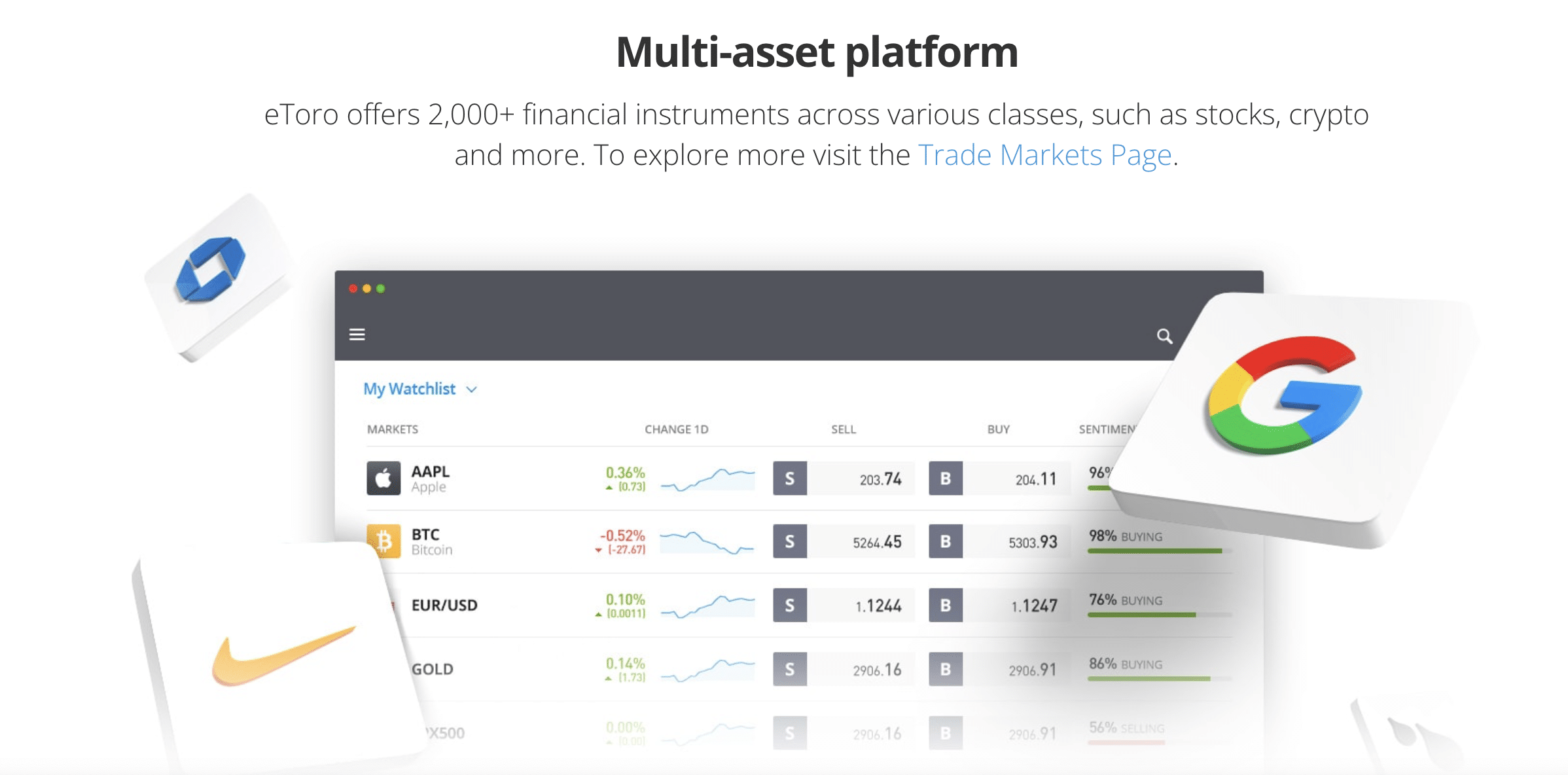 Moreover, eToro also supports multiple payment methods and provides in-house exchange services. That is, no matter which fiat currency you use to fund your account, it will automatically be converted to USD to facilitate your trades and investments on the platform.
User-Friendliness
BC Bitcoin certainly comes across as a user-friendly platform, especially for beginners. However, it can be a challenge to send and receive cryptocurrencies to a private wallet or to the coin storage facility, as you have to email the team on each occasion. Moreover, this broker does not offer any advanced trading options.
In contrast, eToro comes fully equipped to suit the needs of beginners and experienced traders. Whether you are looking to make long-term investments or trade CFD instruments, this broker provides you with everything you need. You not only have access to different tools but also advanced trading orders.
Wallet Services
If you are using BC Bitcoin for your cryptocurrency purchases, you invariably have to find a wallet to store your digital assets. Although there is a storage option offered, this comes with additional fees and requires you to make requests via email to process transactions.

On the other hand, regulated broker eToro also comes with an in-built wallet that you can use to hold your digital assets within the platform and most importantly, for free.  This is GFSC registered, providing you with an easy way to buy and sell your cryptocurrencies without having to transfer them every time you want to make a trade.
Fees
BC Bitcoin charges you high fees for processing your debit/credit card payments. On eToro, however, funding your account via USD is completely free. If you are depositing via another fiat currency, this will only incur an exchange rate of 0.5%.
Moreover, you can invest in cryptocurrencies on a spread-only basis starting from 0.75% – which is much lower than the fees you are likely to encounter on BC Bitcoin. 
Passive Investment Tools
When it comes to passive investing, the only option BC Bitcoin provides is to set up recurring payments. On eToro, you can go about this in two different ways. One way is via the Copy Trading tool. This will see you copy an advanced crypto trader, and mirror their positions in your account. This means that you do not have to worry about opening or closing trades, nor about short-term price movements.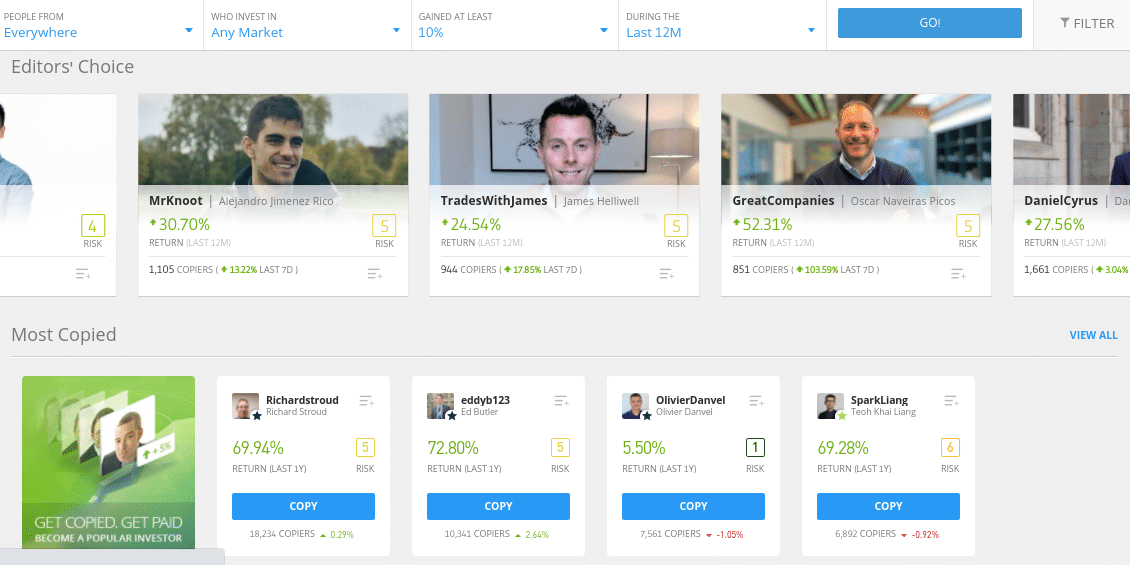 Secondly, if you want to make a long-term investment, you can put your money into one of the CopyPortfolios. This allows you to diversify in one go, while the eToro team makes sure that the assets are rebalanced based on market conditions. In other words, you can benefit from these passive tools without having to do any of the work.
BC Bitcoin Review – Conclusion
BC Bitcoin has several advantages – it facilitates easy purchases and sales of cryptocurrencies and offers an effortless way to swap two coins. However, our research points out that this platform is severely lacking in terms of features, especially when compared to the likes of eToro.
eToro, which is a fully-regulated online brokerage – gives you access to not only cryptocurrencies but also stocks, ETFs, and more. You can also store your digital assets within the eToro wallet at no extra cost, knowing that your coins will be secure.
eToro – Best Broker to Trade Crypto
FAQ
Is BC Bitcoin available in the US?
What fees does BC Bitcoin charge?
How do you contact BC Bitcoin?
What is the BC Bitcoin minimum deposit?