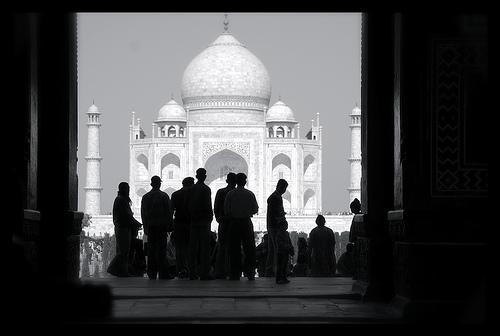 India has been labelled the weakest nation in the so-called BRIC alliance, evidenced by foreign investors forsaking the country for more promising emerging markets. Restrictive policies and slow infrastructure investment saw India grow at one of its slowest pace in 2012 and credit ratings agencies have signalled that India could be downgraded to junk status if nothing is done to restore its economic health. Overall, 2012 has been rough in terms of economic and political developments but are there better days ahead?
In economic terms, 2012 has been a remarkable year for the Indian economy.
The year started in the shadow of the policy reversal on FDI in multi-brand ownership, followed by a working budget without major policy reforms and concrete steps to control fiscal deficit, subsidies and tapering growth. Instead of bringing clarity and policy direction to private investment, which had been slowing since early 2011, the 2011–12 budget proposed to amend the 1961 income tax law so as to retrospectively tax overseas transactions of Indian assets, thereby creating fear in foreign investors and uncertainty in mergers and acquisitions activity. The lack of government political will to carry out reforms, the slowdown in growth owing to the looming European crisis and tight monetary policy, policy reversals, and the downgrading of the Indian economic outlook from 'stable' to 'negative' by major rating agencies, has all led to continued downward pressure on the investment climate. Both domestic and foreign investment, which was already on the downturn in 2011, has further declined in 2012. The Indian economy, which is driven by the service sector, private enterprise and domestic demand, is expected to face its lowest growth in ten years.
Related News: India Face "One-in-Three" Risk Of Downgrade To Junk Status: S&P
Related News: India's GDP Growth to Weaken to Slowest Pace in Decade: IMF
The first two quarters of 2012 followed the downward trend of 2011 with a growth rate of 5.5 and 5.3 percent respectively. Although the Indian economy slowed across the board in 2012, some worrying trends include a slowdown in the manufacturing and mining sectors, both of which are labour intensive sectors and crucial for the growth of other sectors. Also worrying was a widening trade gap and poor investment. Apart from domestic demand and private investment, export growth declined sharply in first two quarters of 2012. While a slow recovery of the world economy is partly responsible for this downward trajectory, India's export growth remains one of the lowest amongst emerging economies. This is despite the fact that the rupee depreciated by nearly 25 percent in 2012.
In 2012 the Indian economy also lacked momentum in infrastructure investment and development. There was an increased gap between supply and demand for electricity, partly due to the Coalgate mining scam, which affected industrial production. The agricultural sector, which absorbs around 55 percent of the total labour force, has not done well. At this point, the best one could hope for is 6 percent growth rate for the financial year 2013. The worst part of 2012 is that the Indian economy has not only carried over the low investment and business climate of 2011 but has made it worse.
Related News: India to Spend $18 Billion on Preventing another Massive Blackout
There were a number of remarkable developments on the political front in 2012. In state elections held in five states in the first half of the year, the principal member of the ruling United Progressive Alliance coalition, the Indian National Congress, did not do well. This has made the central government more cautious about policy reform, resulting in the suspension of FDI in multi-brand retailing and delaying big ticket reforms such as a land acquisition bill, banking and insurance reform and fiscal consolidation. These political developments, as well as a popular movement against corruption, have created uncertainty in economic policy and scared both domestic and foreign investors.



Overall, 2012 has been rough in terms of economic and political developments.

The Indian government led by the United Progressive Alliance (UPA-II) knows that the slowing down of growth towards 5.5 – 6 percent has serious social and economic impacts. It has now decided to focus on bringing back investor confidence and growth momentum, which has been on a downturn for the last seven consecutive quarters. Since November 2012, the UPA-led government has announced big ticket reforms such as revision of fuel prices, allowing 51 percent FDI in multi-brand retailing, allowing international airlines to invest in domestic airlines, increasing FDI equity from 49 percent to 74 percent in broadcasting services, the disinvestment of four public sector undertakings, and passing a new land acquisition law. These reforms are intended to signal to investors that India is back in business. In addition, cabinet has cleared FDI in pension and insurance and there are efforts to cut subsidies and bring down the fiscal deficit.
Related News: India Suffers Largest Growth Forecast Cut among Emerging Markets
Related News: Foreign Investors Forsaking India for More Promising Emerging Markets
The third quarter of 2012 has seen a positive approach from the government to restore the economy to 7 – 8 percent growth rate. However, the situation now is fragile and 2013 looks to be a difficult year. The high central fiscal deficit of around 6 percent and current account deficit of 3 percent of GDP will create structural imbalances in the economy. Persistent price rises, even during the period where commodity prices were down internationally, does not leave much space for monetary easing. It is hoped that the government will carry out reforms including fiscal consolidation and regaining investor confidence.
However, next year's budget is the last one for the present government and they may revert to populist measures instead of taking strong economic measures. In that case, any hopes for fiscal consolidation will be lost. Overall, 2013 may be a better year than 2012 in terms of growth numbers but nevertheless challenging for any government.
Related Story: The Broken BRIC – Why India's Economy Is Underperforming: Raghuram Rajan
Related Story: Resolving India's Entrepreneurial Paradox: Key to Starting up the Economy?
Related Story: Low-Cost Innovation: Waves Of Change From India?
By Pravakar Sahoo
Pravakar Sahoo is Associate Professor at the Institute of Economic Growth, India.
The Indian economy: a rough 2012 but tougher 2013 is republished with permission from the East Asia Forum.
Get more special features in your inbox: Subscribe to our newsletter for alerts and daily updates.
Do you have a strong opinion on this article or on the economy? We want to hear from you! Tell us what you think by commenting below, or contribute your own op-ed piece at [email protected]
See also:
Why India's Economy Is Underperforming: Raghuram Rajan
See also:
Resolving India's Entrepreneurial Paradox: Key To Starting Up The Economy?