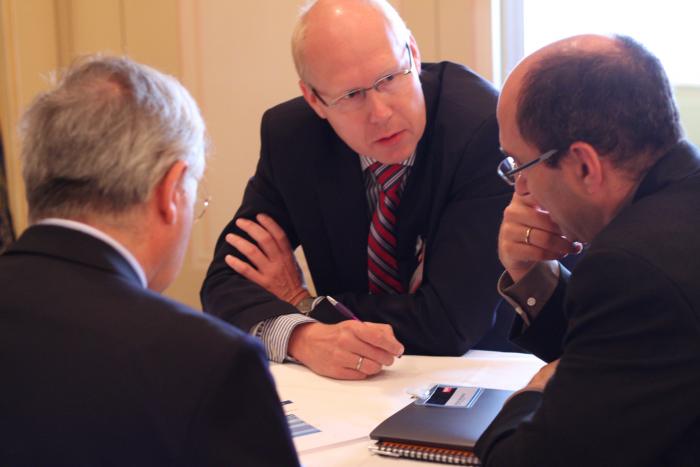 27 June 2011.
CFOs across the US plan to implement policies to reduce their reliance on oil in the future as prices continue to soar, it has been found. The survey, conducted by Duke University/CFO Global Business Outlook survey, found that 53 percent of the 499 US based CFOs interviewed, were increasing their use of communications via technological advances such as teleconferencing which enables them to cut fuel consumption by holding conferences remotely.
Related: Oiling the Wheels: When Oil Prices Bite

Related: Oil Prices Drop Below US$100 a Barrel…Can Consumers Breathe A Sigh of Relief?



"We're seeing more companies embrace 'green' initiatives and position themselves to become less reliant on oil in the future" said John Graham, professor of finance at Duke's Fuqua School of Business and director of the survey.

This comes following the findings that the rise in fuel is having a significant impact on many companies, according to four out of five CFOs, with 48% saying that they were were cutting travel costs. Another initiative that has become a viable alternative, is the use of telepresence, where compression technology advances are enabling high quality video feeds, and opening up the market of telepresence, not just exclusively to the largest companies. These alternative communication methods are increasing in popularity in favour of traditional face-to-face conferencing, in light of recent fuel hikes and have recently been adapted by companies such as Verizon and Tata, so that Verizon customers can can have sessions with Tata customers, and vice versa.

p>
CFOs have found themselves in positions whereby they need to remain vigilant and strategic in their financial business practices, and need to move forward in adapting to change such as finding ways around ever increasing fuel costs.
The CFO Summit, held in Scottsdale, AZ, 29th-31
st
August 2011, brings together CFOs who are currently investing in innovative solutions that will positively impact their financial practices, with solution providers that can present these alternatives. For more information, go to cfosummitus.com.