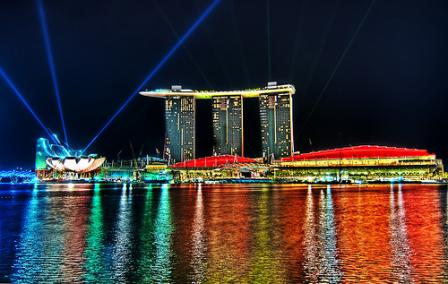 21 June 2011.
I first met Reza Behnam when he was the Managing Director of Yahoo South East Asia. Having worked with him closely on several projects there, we became friends and I have since tracked his progress as a VC, strategic consultant to governments and MNCs, and now as his online advertising marketplace, ADZ, launched at the Ad Trading Summit and Ad:Tech Singapore last week. I managed to catch up with Reza to talk about his vision for ADZ and the technology scene in Asia in general. As well as getting backing from the Singapore Government, Reza has also secured a star investor in the form of Eduardo Saverin, the Facebook co-Founder.
While Eduardo Saverin has been living in Singapore for the past 2 years, he remains low-key about his investments. He is also friend and mentor to Rachel Kum, Miss Singapore Universe in her cosmetics line start-up. You can watch the video here.

Note: Eduardo and Reza are not the only ones bullish on the internet. VC Ben Horowitz believes internet companies may actually be UNDER-valued.
Reza, good to be talking to you. What with both the development of ADZ and your consulting work for the Singapore Government, you have been a busy man! First off, we hear that you have got a very interesting investor to both back you and sit on your board.
Yes, Eduardo (Saverin) has been very supportive of our vision, efforts, and team. He also has a lot of great ideas about the interaction of social media and advertising. He's really passionate about helping entrepreneurs and we're fortunate to have him on our board.
You have been doing a lot of work with the Media Development Authority (MDA) in Singapore, did they introduce you to Eduardo? What other support have they been providing you?
My previous experience as a business operator, investor, consultant, and now, entrepreneur, has allowed me to offer my expertise to some of my colleagues in the industry as an advisor. So even though I'm really busy with ADZ, occasionally I partner with public and private sector companies, as a strategic advisor, to capitalize on business opportunities or to tackle challenges. Occasionally, we provide white papers and industry point-of-views as well, which can be accessed through www.ddrxn.com.
I met Eduardo at an informal gathering of entrepreneurs in the digital space. We just started chatting about the various things we were working on and the general trends in the industry. It was only mid-conversation that I realized who Eduardo was. We realized that we have a few common friends and colleagues in the advertising space and that's how it all started.
The MDA has provided us with some really valuable support. They have been housing our ADZ team in their "incubation" space and provided us with some financial support, in terms of a reimbursable loan, which encourages us to hire more engineering and product talent locally.
Do you see Eduardo and his social network experience as being strategic to the development of ADZ?
Absolutely! He has a lot of great ideas about the interplay between advertising and social media. Besides being very knowledgeable and having great business savvy, he has exposure to many great opportunities and gaps in the ecosystem. His status as the cofounder of the largest social network and one of the most successful companies in the space doesn't hurt either. The fact that he spends a lot of time in Singapore and is passionate about helping entrepreneurial teams achieve their vision, is also something that is very valuable to a start-up like ours.
Ok so let's talk a little bit more about the product. I was at the excellent Ad Trading Summit a few days ago, and you introduced ADZ as an 'Ad Marketplace'. What exactly does that mean?
As an industry, we've made buying and selling digital advertising very difficult. Buying and selling search advertising or SEM (Search Engine Marketing) is somewhat easier than trading in the "display" part of the eco-system. So while sometimes we like to blame the advertisers or agencies for not allocating enough spend to digital media, we need to do a better job of making the ecosystem a bit more intuitive and simple to use. ADZ is trying to do exactly that. We're trying to make it easy for buyers and sellers of advertising to interact with each other and provide a "marketplace" for them to trade while optimizing the relevant metrics. At a high-level, you can think of an advertising marketplace as an e-Bay or NASDAQ type of a model, where buyers and sellers congregate to trade online.
Who are your main competitors?
This kind of business model and technology is pretty new to the Asia Pacific market, so it's early days. There are a number of strong players in the US who have emerged in the last couple of years. Obviously Google is paying a lot of attention to this space and is well-positioned with its many acquisitions and its own capabilities. However, there will always be room to innovate for new players. The fact that there's a strong player is good news because it means that there will be significant attention and education in the marketplace and it raises the "liquidity" in the space.