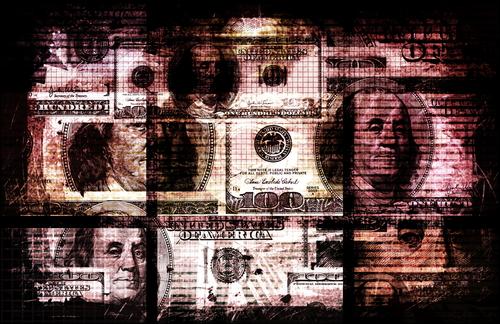 The global financial crisis has brought a huge windfall for organised crime networks. Banks have profited handsomely from terrorists and drug lords, channelling billions of dollars through the U.S. financial system, while the European debt crisis has cemented the grip of the mafia on underground economies in peripheral eurozone countries like Italy and Spain. European authorities are now taking action against the staggering web of corruption – but is it too late?
The Basel Committee on Banking Supervision recently issued a consultative paper on money laundering, or rather, on the sound management of the risks associated with the possibility of money laundering and the financing of terrorism. The consultation period ends in September 2013 and the point is to devise rules and supervisory strategies that will reduce the possibility of major banks being contaminated by the huge illicit cash flows washing around the system from drug barons and organised crime, as well as from those seeking to fund terrorist groups.
Part of the problem the Basel Committee, and regulators in general face, is that money, in the sort of quantities that we are talking about, has a hugely corrosive power. It has the capacity to subvert politicians, police and regulators alike, all of whom are on salaries that look minuscule by comparison with the bribes that could be on offer.
Related: The Vatican Is Now A Money-Laundering Risk, Says US
Related: Vatican Bank Fires President Amidst Money Laundering Scandal
Related: Papal Impropriety: The Dark Secrets Of The Vatican Bank
To get a sense of what this means, consider the case of Russia, famously labelled a "Mafia State" by U.S. officials in documents released some time ago by WikiLeaks. Bear with me through a brief digression which sheds a disturbing light, in my humble opinion, on the extent to which officials, nay, an entire state apparatus, can become deeply tainted by criminality.
On 11 July a Russian court convicted a whistle-blowing auditor of tax fraud some four years after his death. This was a new low even for the oh-so-not-independent Russian court. Sergei Magnitsky was convicted, in this absurd judgement, of the very crimes that he had tried to expose. When auditing the accounts of Hermitage Capital, Magnitsky uncovered evidence that Russian officials and police had stolen around $230 million in tax refunds. When he tried to report his findings he was arrested, charged with fraud himself and whisked off to a detention camp where human rights activists claim he was beaten to death. This belated trial was stage managed, his supporters say, to rubbish the charges he brought.
In a report on the trial ABC News points out that William Browder, the head of Hermitage Capital, one of the largest foreign investors in Russia prior to Magnitsky's audit, was himself then convicted in absentia on similar trumped up charges. Commenting on the Magnitsky verdict Browder said:
Today's verdict will go down in history as one of the most shameful moments for Russia since the days of Joseph Stalin. The desperation behind this move shows the lengths that Putin is ready to go to, to retaliate against anyone who exposes the stealing and corruption he presides over.

Related: Putin "Friends" Accused Of Embezzling $30 Billion From Winter Olympics Funds
Related: Nearly $50bn Left Russia Illegally in 2012, Reveals Central Bank
Related: Resurgent Russia: An Economy in Transition, Dysfunctional but Intact
The point, when one stand back from it all, is that no decent government, or set of elected political representatives answerable to their constituents and under proper scrutiny from a free press, would be able to tolerate such a monstrous farce being perpetrated through its legal system. When something like this happens it exposes, at a stroke, the staggering depths of the corruption into which the Russian state has fallen.
It is not that there are no honest folk in Russia, it is just that there is no way of telling who is dirty and who is not, and when corruption permeates a society, attempting to layer anti-money laundering regulations over the top of it is likely to turn out to be an exercise in delusion. And this is the nub of the problem that the Basel Committee is consulting on. Money laundering is huge and what one finds through persistent, diligent investigation is that it constantly turns up in highly "respectable" places.
Take the case of HSBC. U.S. authorities spent a decade investigating possible money laundering at the bank. The U.S. Treasury Department called HSBC's money laundering actions "the most egregious" it had ever seen. The bank was fined $1.9 billion over allegations that, in the words of a Guardian report it had acted as banker for rogue states, terrorists and drug lords, channelling billions of dollars through the US financial system.
Related: HSBC Reaches $1.9bn Money Laundering Settlement with US Authorities
Related: Standard Chartered Fined $340 million in Money Laundering Probe
Related: Black Money: The Business of Money Laundering
The Basel Committee's revised version of the Core Principles for Effective Banking Supervision, published in 2012, has a dedicated provision (BCP 29) which deals with the abuse of financial services, recognising that anti-money laundering and countering financing of terrorism provisions are integral to protecting the safety and soundness of banks and the integrity of the international financial system. Its current consultation document is all about how countries will implement the recommendations of the Financial Action Task Force, which published a revised version of its International Standards on Combating Money Laundering and the Financing of Terrorism and Proliferation.
Whether it will be successful in getting bankers to think beyond the profit motive and see the bigger picture, where money laundering and funds channelling through to terrorist groups are cancers in the fabric of society, remains to be seen.
Related: FBI Recruits 'Gordon Gekko' In Fight Against Wall Street Greed
Related Infographic: Do Rich People Live By A Different Set of Moral Standards?
By Anthony Harrington
Anthony Harrington is an award-winning business and energy journalist, writing regularly for the Scotsman newspaper, the Glasgow Herald newspaper, Financial Director magazine, Pensions Insight magazine, CA Magazine, and a number of other publications. He won Business Finance Journalist of the Year 2006, Institute of Financial Accountants, and Journalist of the Year, State Street 2006 Institutional Press Awards, and was runner up in 2007 and 2008.
EU looks to strengthen anti money-laundering provisions is republished with permission from the QFinance Blog.
Get the QFinance Dictionary of Business and Finance iOS app for a comprehensive guide to financial terms and expressions.
See also:
vBlack Money: The Business of Money Laundering
See also:
Papal Impropriety: The Dark Secrets Of The Vatican Bank