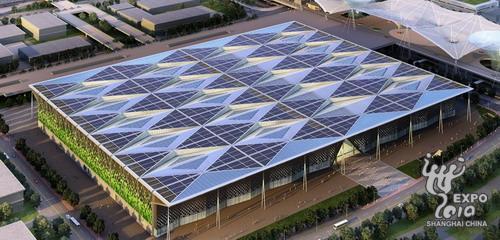 14 September 2010. By David Caploe PhD, Chief Political Economist, EconomyWatch.com
Last week, we talked in detail about the central role German exports to China are playing in the current success of its economy.
Despite what some consider this dependence –
which analysts are beginning to compare in global importance to the relationship between China and the US –
we noted that members of the German industrial elite openly express deep concern about the long-term prospects of the relationship.
These fears center around the possibility that –
through the miracle of reverse engineering and other "learning processes" –
the Chinese can overtake not just Germany, but the entire world,
in key sectors that can give ANY country an "early capture" advantage –
above all, clean / green / high-tech energy,
where the Chinese have already been making bolder moves than any other country.
Put bluntly, German industrialists fear, quite reasonably, that as the Chinese become more affluent,
they will no longer be satisfied with their role of low-wage producer.
China is already developing an automobile and aviation industry, manufacturing high-speed trains
and building chemical factories that could easily contest the global status of German manufacturers.
But Beijing isn't just interested in catching up with companies in Germany,
which are still superior to their Chinese competitors.
Instead, its goal is to surpass Germany technologically.
China's Communist Party leaders want to become the world's preeminent producers of the cars of the future: hybrid and electric vehicles.
They want to manufacture aircraft that consume less kerosene than comparable models made by Airbus,
and power plants with lower CO2 emissions than those of their Western rivals.
Solar
In one future-oriented sector, the solar industry,
the country has already managed to unseat the leading producer, a German company.
A few years ago, companies like Siemens and Sharp were still far ahead in terms of solar cell production.
Germany, in particular, was making every effort to secure
a top spot in the production of photovoltaic systems.
The consensus, both among the general public and among politicians,
was that solar energy was an important industry for the future.
This led to generous subsidies for solar energy in Germany.
Germans who mount solar panels on their roof are paid guaranteed rates for the electricity they produce and feed in to the grid.
Experts estimate that German consumers will be paying at least €14 billion ($17.6 billion)
over the next 20 years for the solar modules installed in 2009 alone,
and as we know from our piece last week on Portugal,
consumer price is a key consideration in this sector.
The domestic solar industry supposedly benefits from this bonanza.
But that's not even half the truth, because a significant portion of the money now goes directly to China.
Even leading German solar system manufacturers are already quietly installing Chinese-made solar cells.
Beijing has promoted the development of this future-oriented industry more than any other country on earth.
The government subsidized research into solar technology,
and companies built large production plans for solar modules.
Today four of the world's 10 largest producers are from China,
while not a single German company is among these top 10.
And while the large German solar providers' share of exports continues to decline,
the Chinese are constantly expanding their position.
This is partly because the Chinese-made products are cheaper.
German solar cell manufacturers now charge an average of €1.60 per watt,
while the Chinese sell their silicone components for about €1.30 per watt.
Experts expect the price to fall below €1 this year.
But the Chinese solar cells are by no means of poorer quality.
Only a few years ago, Chinese modules had the reputation of being more prone to failure and more harmful to the environment,
but now the quality has improved dramatically.
In fact, a recent study by the Stuttgart-based bank Landesbank Baden-Württemberg (LBBW) concluded that
the productivity of Chinese producers is now higher than that of their German competitors.
And according to TÜV Rheinland, a technical inspection agency,
Chinese solar cells are of high quality.
China owes its rapid rise in the solar industry partly to German energy policy.
About 70 percent of its total production is exported,
and about half of that goes to Germany,
a country known for its generous subsidies for solar electricity.
Automobiles of the Future ???
What's happening in the solar industry is seen as
a warning sign for Germany's most important sector,
the automobile industry.
Even strong sectors are at risk when China goes on the offensive.
The country is pursuing a dual strategy.
On the one hand, China gains access to state-of-the-art technology through joint ventures.
On the other, it is developing the technology of the future: electric cars.
Chinese companies are already world leaders in battery technology,
which could give the newcomer a decisive competitive edge
over established European and Japanese carmakers.
VW, Daimler and the like are still benefiting from the China boom more than companies in most other industries.
In fact, German carmakers are having trouble producing enough cars to meet Chinese demand.
The most popular German cars in China are the large luxury sedans,
like the Mercedes S Class and BMW's 7 Series,
for which China is now the biggest market worldwide.
VW, Daimler and BMW are building new plants
and intend to at least double their production in China.
However, these new plants are not VW, Daimler and BMW plants,
but joint venture operations between the German manufacturers and Chinese companies.
This form of cooperation has been dubbed the "concubine economy."
Just as the Chinese emperors once selected their concubines,
China's current leadership selects foreign companies and
grants them the right to produce goods locally in cooperation with a domestic partner.
The People's Republic compels the German carmakers to enter into these joint ventures.
By imposing high import duties, the government prevents the Germans from simply exporting German-made cars to China.
Any company interested in selling large numbers of its products
is required to build factories in China with a Chinese partner,
thereby giving the country access to their technology.
Beijing began upping the pressure on Western companies to transfer technology to the Chinese partners about five years ago.
At the time, the business magazine Zhongguo Caifu published a story titled "Germany as Role Model."
According to the article, cooperation with the Germans in the coming 20 years
would be the "ultimate weapon" for the "rebirth of China's manufacturing industry."
A campaign by the Chinese company Shanghai Automotive Industry Corporation (SAIC) illustrates what this means in practice.
SAIC is involved in joint ventures with both VW and General Motors.
When the US carmaker was fighting for its survival last year, SAIC took advantage of its partner's weakness.
It gained a controlling interest by increasing its share of the joint venture to 51 percent.
The business publication Jingji Cankao Bao wrote triumphantly:
"A new model of cooperation between Chinese and foreign automakers has been established."
The Chinese have also become far more self-confident lately in their joint venture with VW, reports a senior employee.
In the long term, says the employee, Beijing will hardly tolerate
one of the country's most successful companies being run by managers in Wolfsburg.
VW CEO Martin Winterkorn is convinced that the Chinese will remain dependent on German technology
for vehicles with classic gasoline and diesel engines.
But Beijing intends to extricate itself from this dependency by focusing on new technologies.
The company that is expected to make a key contribution to this effort is called BYD, or "Build Your Dreams."
BYD has only been making cars since 2003,
but it is the world's second-largest manufacturer of batteries for mobile phones.
Its research division has 10,000 employees
and has just developed a new type of electric cell designed to power electric cars.
Whether the BYD dream will come true is still up in the air.
Daimler, at any rate, is intrigued.
The Stuttgart-based company is developing an electric car together with BYD.
In doing so, it is testing a new form of cooperation,
in which the Chinese partner is responsible
for a substantial portion of the innovative technology.
Eco-Friendly Power Plants ???
China is pursuing the same strategy in the construction of power plants as it does in the automobile industry.
At first, Beijing invited Western companies, mainly from Germany,
to build power plants jointly with domestic companies.
Now the Chinese are upgrading the plants with their own technology.
The Waigaoqiao coal plant in Shanghai is a case in point.
Director Feng Weizhong is wearing a beige uniform with a shiny red party badge on his chest.
But the impression that he is a party official is deceptive.
Feng is China's most creative expert in environmentally friendly power generation using coal.
The Waigaoqiao plant still looks shiny and new, as if Feng had just connected the plant to the grid.
Against the skies over Shanghai, the smoke coming from the newest of the three tall chimneys looks almost as clean as a freshly laundered sheet.
Feng, who has patented the technology for the filtration system,
says proudly that it filters out a large percentage of pollutants.
Waigaoqiao is almost overwhelmed with visitors.
The plant, which is in the 1,000-megawatt class, is seen as a model project for other provinces
that plan to build their own new coal-fired power stations or replace outdated plants.
Feng makes no secret of the fact that most of the technology used in his efficient power plant
comes from Siemens and the French power generation conglomerate Alstom.
Mag-Lev Trains
As this indicates, China is not overly squeamish in its choice of sources to capture its spot in the global economy.
That's something German engineering giant ThyssenKrupp learned
when it became involved in a project that was long seen as a showcase of German innovation:
the Transrapid magnetic levitation train.
The Düsseldorf-based steel conglomerate had spent a long time
searching for a project that could serve as a showcase route for its magnetic levitation train.
It finally found one in China.
On New Year's Eve 2002, then-Chancellor Gerhard Schröder and then-Chinese Prime Minister Zhu Rongji
inaugurated the first, 31-kilometer (19-mile) commercial test route,
which now connects Pudong airport with Shanghai's financial district.
No one in Germany wanted the train,
which travels at speeds of more than 400 kilometers per hour (250 mph),
and it doesn't make much sense in Shanghai from the standpoint of transportation policy.
But China's planners take a different approach.
They know that visions are also important to an economy.
The Eiffel Tower in Paris was just such a vision for the old world,
and the giant Burj al-Arab Hotel in Dubai is one for the new.
The Chinese see the Transrapid as a collective inducement
for its 1.3 billion people to eventually overtake their Western role models.
Beijing had promised that once the test route had been built,
a consortium would be formed, with Chinese participation,
to install the revolutionary technology on other routes in China.
But the promised contracts, which would have been worth billions,
have not been awarded to this day.
Instead, a war of nerves erupted between the Chinese and German partners that continues to rage today.
The conflict revolves around the Germans' suspicion that the Chinese were merely interested in copying their technology.
Videotapes show how Chinese engineers went into the assembly buildings at night to secretly examine parts of the Transrapid.
Nevertheless, the Germans still have no clear proof of the supposed technology theft.
Three years ago, the Chinese unveiled their own maglev train on the grounds of Tongji University in Shanghai,
and they have unveiled other, more sophisticated trains since then.
Some are said to be capable of traveling at speeds of more than 500 kilometers per hour (311 mph)
and be more than 30 percent cheaper than the German technology.
So far, the new trains are only prototypes.
Last year, the Germans negotiated an agreement
under which the Chinese could be granted licenses to operate the Transrapid on Chinese routes.
But the memorandum of understanding has yet to come into effect.
ThyssenKrupp executives in Düsseldorf are not ruling out the possibility
that the Chinese are still speculating that
they will ultimately be able to acquire the entire Transrapid technology at a bargain.
The war of nerves continues.
The Strategy
Many German companies have had similar experiences.
At auto shows in Shanghai and Beijing,
visitors are routinely confronted with a feeling of déjà vu when they see Chinese imitations of German products – or at least parts of them.
The Lifan 320, a tiny Chinese city car, is the spitting image of BMW's Mini.
The Chinese have also cloned Daimler's Smart,
calling it the Noble and giving it two seats more than the German original.
Daimler once tried unsuccessfully to obtain an injunction against Chinese carmaker Shuanghuan
and thereby prevent it from exporting its Smart copy to Europe.
CEO Zetsche has even tried to approach Chinese plagiarism with humor,
saying that stealing car designs is ultimately "a way of paying homage."
Seen in this light, the Chinese must also have tremendous respect for Germany's capital goods industry.
The Waigaoqiao "clean coal" plant near Shanghai
is also an example of "indigenous innovation," Director Feng readily acknowledges.
"First we import foreign technology, and then we optimize it."
Thanks to his innovations, says Feng, he has been able to consistently reduce energy use.
In this way, his efforts are in keeping with the "spirit" of the 17th Communist Party Congress in 2007,
namely to turn China into a high-tech nation.
At the time, the Chinese government also published a list of industrial projects
with which the People's Republic plans to reach its goal by no later than 2020.
The projects range from water purification plants to jumbo jets to biotechnology.
This is why Feng wants to continue his close cooperation with Siemens in the future,
and he can count on the Germans to remain on board.
Indeed, they have no other choice.
If they hope to continue doing business in China,
they have to share their own technology with their Chinese partners.
Western manufacturers no longer have access to contracts for smaller power plants in China, however.
It is only with plants in the 1,000-megawatt category, like Waigaoqiao,
 that they are still permitted to compete for contracts.
The Germans are playing for time in China.
Hence it's somewhat symbolic that Siemens has appointed a Chinese executive to run its business in the People's Republic.
Admittedly Mei-Wei Cheng, 60, is originally from Taiwan and has also lived in the United States.
It's also true that other multinational companies have always installed local managers in the regions where they do business –
but their first obligation was always to the company and its shareholders.
Beijing, on the other hand, sees the Siemens executive, who is believed to have close ties to the government, as one of its own.
Intellectual Property
Given all this, the German industrial elite argues that Chinese competitors copy German machines and their components,
and then sell them at low prices in other markets, like India, the United States and Russia.
According to the German Engineering Federation (VDMA),
two out of three German machine-building companies are victims of product or trademark piracy,
which translates into €6.4 billion in annual lost revenues.
China, which is responsible for 80 percent of these losses,
is the "uncontested world-champion plagiarizer," says the VDMA.
German companies often hesitate to take the East Asian plagiarizers to court.
They have little confidence in the Chinese legal system and fear reprisals.
As a result, some business owners are so frustrated that they withdraw from the Chinese market.
Manfred Wittenstein is CEO of the engineering company Wittenstein, as well as being president of the VDMA.
His company planned to build a plant for precision transmissions in China five years ago.
But when Chinese officials demanded that he disclose technical plans and product details,
Wittenstein abandoned the project, according to this article in Spiegel On-Line.
"The Chinese market has many hidden snares, which shouldn't be underestimated," says Wittenstein.
Importance of Higher Education
In this situation, higher education is a key factor.
The German economy still benefits from the fact that the average engineer in Germany
is better trained than his or her counterparts in Beijing or Guangdong.
In the future, making sure this remains the case will be a key issue in German industrial policy.
Therefore, defending the leading position of German universities and research institutions is crucial.
But that too remains an uncertain proposition.
And it's an issue not just for Germany, on which we've focused here, but for all Western countries.
It's a bit painful to acknowledge, as he was so wrong for so long about so many things –
above all, the intelligence and likely effects of the US invasion of Iraq,
as well as the unalloyed positive benefits of the global dispersion of information technology –
but here we must agree with New York Times columnist Tom Friedman.
He has consistently argued the US needs to give immediate Green Card status
to any and all of the non-American graduates of high-technology graduate programs.
While we don't believe innovation is limited to technology,
and certainly wouldn't advocate a similar policy for humanities and social science MAs and PhDs,
we do think Friedman has a point:
particularly during a time of economic crisis,
it is self-defeating for the US to educate students at a high level,
and then make no effort to get them to stay in America.
Nor do we think that as long as the US retains other self-destructive policies regarding not just immigration,
but significant government support of both technological and other forms of innovation –
albeit in its own, and not necessarily the Chinese, fashion –
there is the slightest hope of America getting out of its current economic mess –
barring a major re-allocation of purchasing power, something the Obama regime,
following in the Cheney / Bush footsteps, seems most unlikely to undertake.
Whatever its methods, the Chinese government has made clear it is committed
to becoming the world leader in the advancing sectors of clean / green / high-tech energy and transportation –
and so far, every piece of available evidence supports the contention that
not only can they do it, and do it well.
Assuming, of course, they don't totally crash and burn in the meantime,
due to the same factors in the banking sector that have made the US and EU such disasters.
David Caploe PhD
Editor-in-Chief
EconomyWatch.com
President / acalaha.com