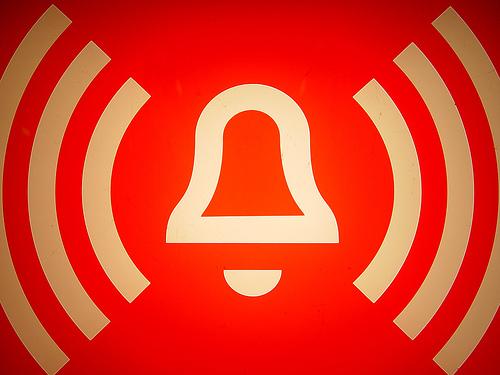 The Need For A Consumer-Led Asian Rebalancing Has Never Been Greater
As a result, when the shock of 2008-2009 hit, every economy in the region either experienced a sharp slowdown or fell into outright recession. A similar outcome cannot be ruled out in the months ahead. After tumbling sharply in 2008-2009, the export share of emerging Asia is back up to its earlier high of around 44 percent of GDP – leaving the region just as exposed to an external-demand shock today as it was heading into the subprime crisis three years ago.
China – long the engine of the all-powerful Asian growth machine – typifies Asia's potential vulnerability to such shocks from the developed economies. Indeed, Europe and the US, combined, accounted for fully 38 percent of total Chinese exports in 2010 – easily its two largest foreign markets.
Related: Myths Debunked: Why China Will Have A Soft Landing: Stephen S. Roach
Related: Is China Heading For An Economic Slowdown?
The recent data leave little doubt that Asia is now starting to feel the impact of the latest global shock. As was the case three years ago, China is leading the way, with annual export growth plummeting in October 2011, to 16 percent, from 31 percent in October 2010 – and likely to slow further in coming months.
In Hong Kong, exports actually contracted by 3 percent in September – the first year-on-year decline in 23 months. Similar trends are evident in sharply decelerating exports in Korea and Taiwan. Even in India – long thought to be among Asia's most shock-resistant economies – annual export growth plunged from 44 percent in August 2011 to just 11 percent in October.
As was true three years ago, many hope for an Asian "decoupling" – that this high-flying region will be immune to global shocks. But, with GDP growth now slowing across Asia, that hope appears to be wishful thinking.
The good news is that a powerful investment-led impetus should partly offset declining export growth and allow Asia's landing to be soft rather than hard. All bets would be off, however, in the event of a eurozone breakup and a full-blown European implosion. 

Related: Diseased and Dangerous – The US and Europe's Grand Debacle: Joseph Stiglitz
Related: Dominoes of Doom – The Political Economy of the Global Financial Crisis: George Friedman
Related: Newly industrialized Asian Economies Economic Statistics and Indicators
This is Asia's second wake-up call in three years, and this time the region needs to take the warning seriously. With the US, and now Europe, facing long roads to recovery, Asia's emerging economies can no longer afford to count on solid growth in external demand from the advanced countries to sustain economic development. Unless they want to settle for slower growth, lagging labor absorption, and heightened risk of social instability, they must move aggressively to shift focus to the region's own 3.5 billion consumers. The need for a consumer-led Asian rebalancing has never been greater.
By Stephen S. Roach
Copyright: Project-Syndicate, 2011
Stephen S. Roach is the Non-Executive Chairman of Morgan Stanley Asia, as well as being a lecturer at Yale University's School of Management and Jackson Institute for Global Affairs. In 2009, Roach authored "The Next Asia", which contained key research papers on Asia and how the region fits into the broad global context of the globalization of investing and financial markets around the world.
Get more special features from the world's top economists in your inbox. Subscribe to our newsletter for alerts and daily updates.
See also:
Newly industrialized Asian Economies Economic Statistics and Indicators
See also:
Developing Asia Economic Statistics and Indicators
See also:
Asia Pacific Economic Forecast