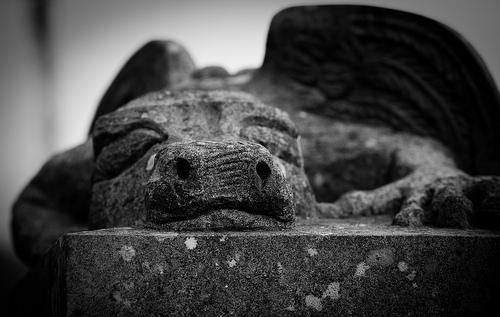 Although European leaders are scrambling to avoid a cataclysmic economic fallout, Asia is now eyeing Europe's prospects with nervousness and suspicion. Asian markets, in particular China, are increasingly frustrated and impatient with the lack of clear policy and rescue direction from European leaders. With Asian exports declining amid a global demand slump, what impact could a eurozone breakup have on Asia?
As the European sovereign debt crisis enters its fourth year, that Spain, the fourth-largest economy in the euro area, could collapse under the weight of its debt and trigger a break-up of the eurozone.
Although European leaders are scrambling to prevent this potentially cataclysmic event, their squabbling over how to resolve the crisis has frustrated policymakers across the globe, especially in Asia where the region's export-oriented economies are already suffering from a dip in global demand.
Chinese Premier Wen Jiabao has expressed his concerns over a lack of clear direction in Europe during talks with German Chancellor Angela Merkel in Beijing. Wen said Spain, Italy and Greece – the economies most at risk of defaulting and exiting the eurozone – must implement reforms to prevent the crisis from worsening.
Related Story: Can China Alone Save the Eurozone?
Related News: China-EU Summit Opens with Strong Focus on Trade
China Concerned by Lack of Reforms
Beijing is especially worried that economic chaos in Europe for Chinese-made goods, and conventional wisdom holds that a collapse of the 17-nation currency union would seriously curtail Chinese economic growth.
However, while most experts believe that a breakup of the eurozone will indeed affect Asian economies, there remains disagreement about the severity of the impact in Asia.
"Asia may be half a world away from the eurozone, but we can be sure that any sort of break-up of the single currency would have implications for the region," writes Credit Suisse Economist Robert Prior-Wandesforde in his recent report Asia's Risk List: A US Debt Crisis & Other Dangers.
He adds:



The more difficult issue to address, however, is the potential size of the impact.

Much of the disagreement stems from uncertainty over the nature of a potential eurozone breakup. In the first possible scenario, known as the "clean break," one or more smaller economies, like Greece or Portugal, defaults and either exits or is forced out of the currency union. In the second scenario, a major eurozone member, like Spain or Italy, faces default and leaves the currency union, most likely accompanied by several smaller neighbours.
According to London-based Capital Economics Economist Mark Williams, both scenarios will hurt Asia, but the default of a larger European economy would be exponentially worse.
"We estimate that for most countries a clean eurozone break-up and (resulting) moderate US slowdown would shave up to one percentage point off headline GDP growth of some export-driven Asian economies," he said. "If the break-up was messy and the US economy also contracted, the direct hit to growth would be four or five times as large."
Related Story: Winners & Losers In The New Global Economy: Dani Rodrik
Falling Exports
A closer look at the projections for the economies of Singapore, Hong Kong and Taiwan underscores the very real difference in the impact of the two scenarios.
Credit Suisse estimates that a Greek exit from the eurozone would reduce demand for Asian exports by 6 percent in the euro area and 2 percent in the US, thereby shaving 2.3 percentage points off GDP growth for Singapore and Hong Kong and 2.2 percentage points for Taiwan. However, a full-blown crisis would see eurozone imports from Asia plunge 25 percent and US imports to drop 8 percent, wiping more than 9 percentage points of growth away across the three Asian tigers.
While China, India and other Asian countries with large domestic markets are somewhat buffered from the effects of a collapsing eurozone, Europe's problems still represent a potential economic drag.
The worst-case scenario would cut 1.8 percentage points off China's economic growth rate, according to Credit Suisse. India would see 1.6 percentage points shaved from its growth rate and Indonesian growth would drop by an estimated 1.2 percentage points.
However, Prior-Wandesforde points out that these numbers don't take into account the impact of foreign investors withdrawing their money from Asia to shore up their bank accounts at home, meaning the effects of a messy breakup of the eurozone could ultimately be much more serious. Therefore, he stresses that his estimates be considered "the minimum" potential impact.
Related Story: Enter The Dragon Year – How Will Asia Fare? : Haruhiko Kuroda
Aggressive Monetary Action
Asian leaders still have tools to fight the fallout of a potential eurozone breakup. With interest rates generally much higher in Asia than in the West and Asian governments comparatively unburdened by excessive debt, Capital Economics' Williams believes that policymakers across the region have room to loosen monetary policy and provide stimulus to their economies.
"Debt levels in general are low and would not be a constraint on renewed loosening in the event of a downturn," he said.
Prior-Wandesforde agrees, but notes there is less room for policy easing than before the global financial crisis. At the start of the financial crisis Asian economies, especially China, took aggressive steps to prop up growth and then suffered the painful consequences of soaring inflation and mountains of bad loans.
"With some countries, including China, subsequently regretting the extent to which policy conditions were loosened (in 2008 and 2009), the risk is that they prove to be more cautious on a second occasion," he said.
Still, if ripples from Europe's sovereign debt crisis threaten to become a tsunami, Asian policymakers appear prepared to use all the remaining instruments in their toolbox to avoid being dragged down along with a flailing eurozone.
Related Story: Can Asia Overcome Its Vulnerability To The European Crisis? : Stephen Roach
Related Story: A New Economic Disorder – When Old Western Powers & Emerging Markets Clash: Mohamed El-Erian
By Allison Jackson
Allison Jackson is a freelance journalist based in Guadalajara, Mexico. She has written for the GlobalPost in the United States, Agence France-Presse in China, The Australian, The Sydney Morning Herald and Thomson Financial.
is republished with permission from .
Get more special features from the world's top economists in your inbox. Subscribe to our newsletter for alerts and daily updates.
See also:
A New Economic Disorder – When Old Western Powers & Emerging Markets Clash: Mohamed El-Erian
See also:
Can Asia Overcome Its Vulnerability To The European Crisis? : Stephen Roach