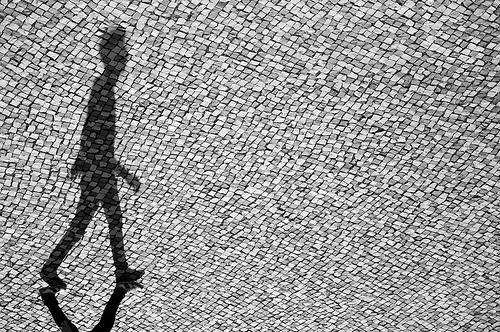 A painful austerity drive under Portugal's 78 billion euro EU-IMF bailout has pushed the country into its worst recession since the 1970s, where unemployment has risen to 18 percent of the total working population. Several analysts have suggested that the country is headed for a second bailout in 2014, but how much more will the Portuguese tolerate before they demand a euro exit?
It is not difficult in any of the eurozone's struggling peripheral members to find voices raised vehemently against continued membership of the euro. Austerity will do that. Those in power in these countries insist that austerity is the only way forward but that message becomes increasingly untenable when the months keep passing and the situation just gets palpably worse, not better. On or around 9 May Portugal released its first quarter unemployment figures. They did not make for happy reading. Those out of work now amount to 18% of the working population.
Related: Europe's Austerity 'Cure' Will Never Work: Joseph Stiglitz
Related: Portugal Unveils "Enormous" Tax Hikes As Part Of Harsh Austerity Budget
Moreover, Portugal now has a combined public and private debt of around 370% of GDP, the second highest in the world, with only Japan having a worse debt-to-GDP ratio. However, as Grant Williams points out in his Investment Newsletter, Japan at least has the benefit of being a sovereign nation in its own right, with its own central bank and its own currency. Portugal has ceded all that to the EU and must now make shift as best it can under the yoke imposed on it by the EU. Portugal's problems, Williams notes, have led a Portuguese professor, João Ferreira do Amaral from the Insituto Superior de Economia e Gestão (ISEG), to publish a book demanding Portugal's immediate exit from the euro and a return to the escudo. The professor goes so far as to draw a parallel between Portugal's "subjection" under the EU's regime and the country's 60 long years under Spanish rule.
"In 1581 Portugal surrendered to Spain. In 1992 it laid itself at the feet of a European Commission increasingly answering to Germany's tune. There was no referendum, the voters were never consulted. The Portuguese elites, who hoped to benefit richly from European Structural Funds, cavalierly handed over our currency – and with it our monetary sovereignty," he wrote.
However, as a recent Reuters article on the Portuguese economy makes clear, things are not all doom and gloom in 2013 for the Portuguese economy. True, the country has just experienced three years of the worst recession since the 1970s, and until May this year credit had all but dried up for Portuguese companies.
However, Reuters quotes Nuno Amado, CEO of the country's largest listed bank, Millennium BCP as saying that "the country is entering a phase of greater supply of credit to Portuguese companies and even adjustments to the price of credit."
Related: Is Ireland Proof That Austerity Works?: Mohamed El-Erian
Another piece of positive news is that the country's benchmark bond yields are now down to around 5.5%. At their peak in January 2012 they were 17%. Portugal's political leaders have made it clear too, that they intend to exit the 2011 bailout programme (the one that saved the country from bankruptcy) by 2014. Reuters also quotes Ricardo Espirito Santos Salgado, CEO of BES, the country's second largest listed lender as saying that the country benefits from the fact that its banks have not lost the trust of the public, and that its banks are now stronger and more resilient. "There has been a positive evolution here," he said.
However, the Portuguese central bank paints a fairly gloomy picture of the outlook for 2013. It expects the economy to contract by 2.3% in 2013 (-3.2% in 2012). There is some expectation that this will mark the low point in the cut back in consumer demand and that 2014 will see things stabilising.
There is reason to hope too, the bank says, that the country's main export markets will have recovered by 2014 and thus underpin a stronger export performance. However, all this sounds very familiar by now. The public have all been told so often in all the beleaguered advanced markets, that "next year things will be better". Up to now that promise has not been fulfilled and the hoped for uplift in the economy has remained tantalisingly out of sight somewhere beyond the horizon, always coming, never arriving. Will the Portuguese finally lose patience and demand a euro exit, as the good professor suggests? Probably not, one suspects, or at least, not until things get a good deal worse than they are at present. But the Portuguese position is not an enviable one right now...
Related: Portugal's President & Prime Minister Clash Over Austerity Budget
Related: Have Central Banks Overstretched Their Brand Power and Influence?: Mohamed El-Erian
By Anthony Harrington
Anthony Harrington is an award-winning business and energy journalist, writing regularly for the Scotsman newspaper, the Glasgow Herald newspaper, Financial Director magazine, Pensions Insight magazine, CA Magazine, and a number of other publications. He won Business Finance Journalist of the Year 2006, Institute of Financial Accountants, and Journalist of the Year, State Street 2006 Institutional Press Awards, and was runner up in 2007 and 2008.
Forget Greece and Cyprus, Portugal as the next exit candidate? is republished with permission from the QFinance Blog.
Get the QFinance Dictionary of Business and Finance iOS app for a comprehensive guide to financial terms and expressions.
See also:
Portugal Unveils "Enormous" Tax Hikes As Part Of Harsh Austerity Budget
See also:
Europe's Austerity 'Cure' Will Never Work: Joseph Stiglitz