Best Crypto Marketing Agencies 2022
Crypto marketing agencies have become essential to the growth of every crypto project. Most companies require strategic marketing and exposure, and crypto companies are no exception. Regardless of the sub-industry, you play in, you need to get proper visibility if you're to attract investors and customers. Crypto marketing agencies help to take the weight off your shoulders, so you can focus more on your product or service.
If you have a crypto-related offering coming soon and would need help with marketing, we've profiled a list of the best companies to help you below:
1. CryptoPR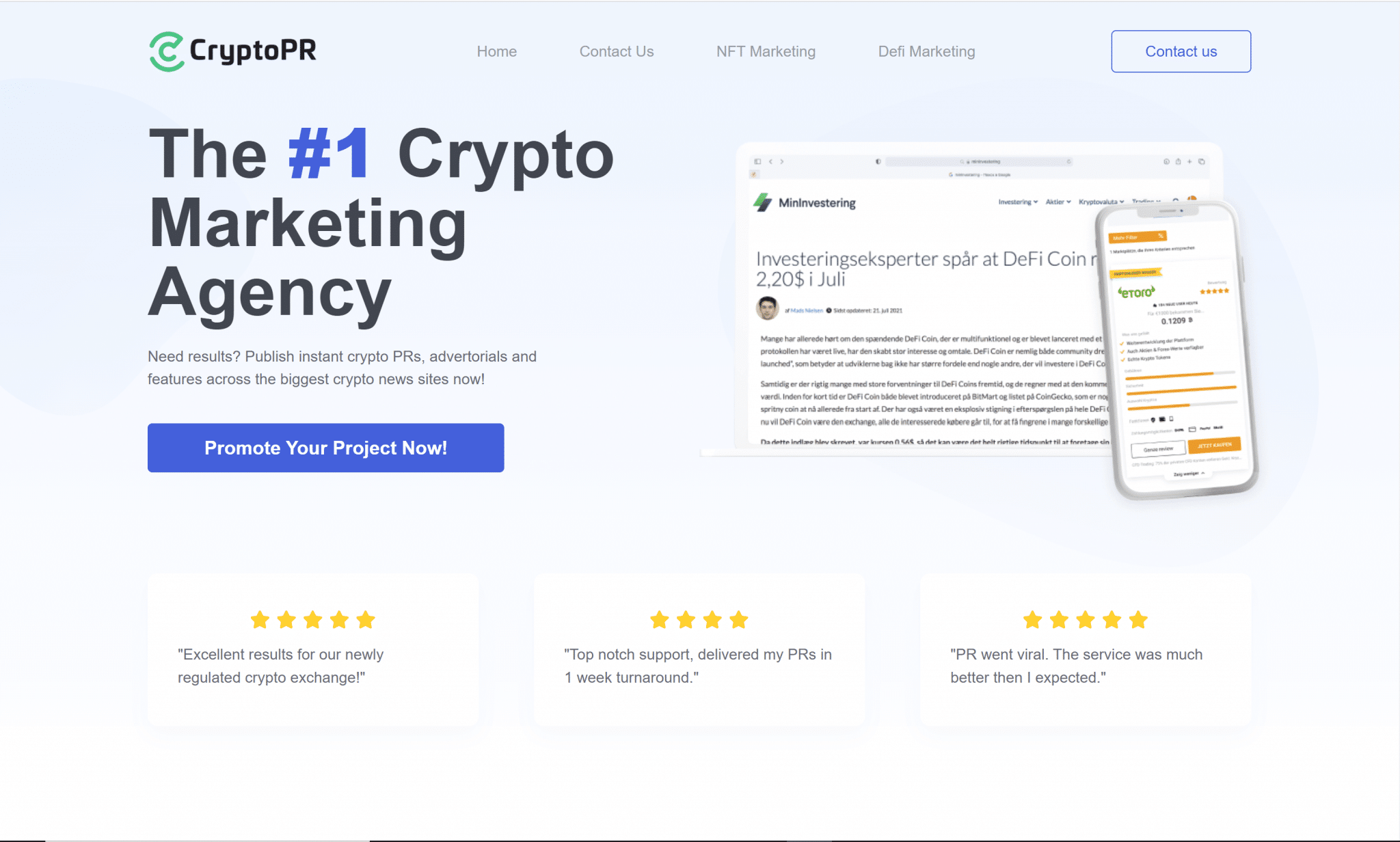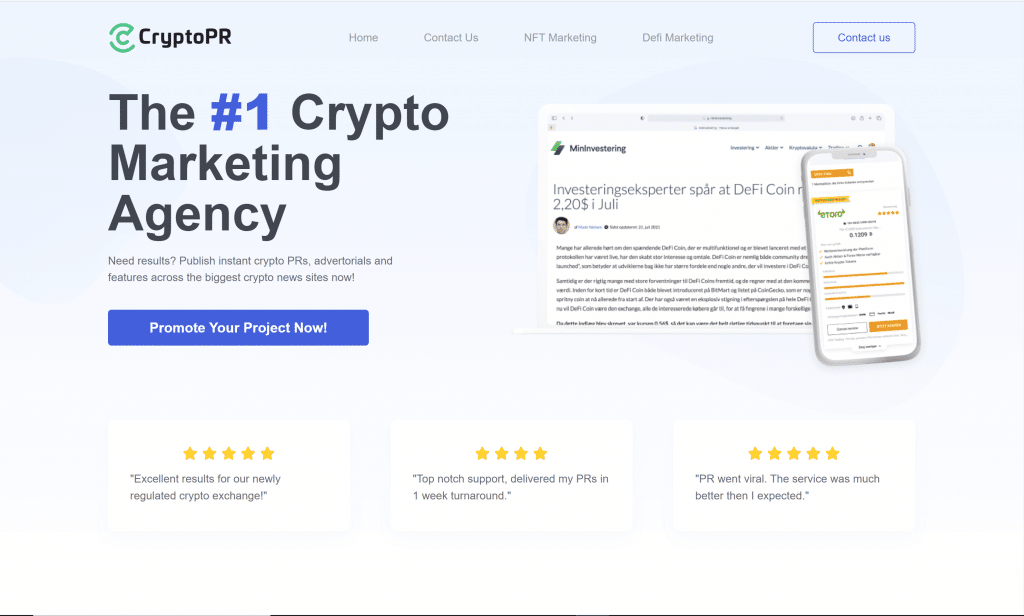 CryptoPR is arguably the best crypto advertising firm out there. The company has become especially famous for offering encompassing marketing and public relations services, and they're in the best position to help you gain the exposure you need.
Exposure to the Biggest News Sources
The primary service that CryptoPR offers is publishing. The company works with a number of reputable news outlets and can pitch, link and help crypto firms secure media coverage with ease. This ensures that your company announcement – whether it's a funding round or product launch – enjoys optimal visibility.
Besides announcements and press releases, CryptoPR can also lend its crypto advertising services to clients through reviews and comparisons. By showing how your service compares to others in the space, you can get even bigger exposure over time.
Access to International Markets
Another feature that sets CryptoPR apart from other crypto marketing agencies is the firm's contacts in the international market. This allows your business to scale your media outreach at a fraction of the cost. Crypto is a global phenomenon, and your project can indeed find roots in foreign shores. With CryptoPR, this is very possible.
DeFi Promotion
CryptoPR also offers effective crypto advertising to decentralized finance (DeFi) protocols. The DeFi space has become especially popular in the past year, with more protocols breaking funding records and holding billions of dollars in assets locked.
But, the DeFi space requires a great deal of exposure, especially with many still confused about how it works. With CryptoPR, you will be able to promote your DeFi project across hundreds of websites. From stories and articles to promotional pieces, Crypto PR has you covered.
NFT Marketing
Non-fungible tokens (NFTs) like Axie Infinity have become perhaps the biggest trend in the crypto space for 2022. People are minting NFTs for different reasons, from art to real estate and much more. With NFT marketing, you will be able to sell your token to a broader audience.
The NFT marketing service from CryptoPR works for all types of NFTs. The company can market the token to interested service providers and major marketplaces like OpenSea and Nifty Gateway. Securing the right visibility for your NFTs is critical to increasing your chances of success. CryptoPR's NFT marketing service is one of its defining offerings. Hardly will you find another company offering NFT marketing right now.
2. NinjaPromo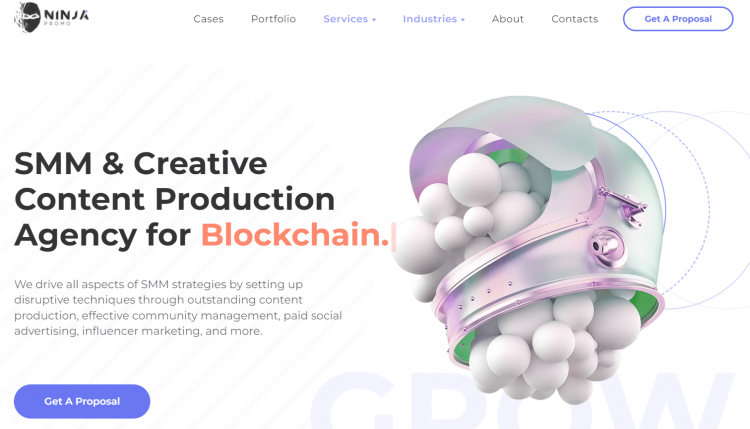 NinjaPromo is the world's leading crypto marketing agency based in New York, focused on SMM and community management through outstanding content production, paid social advertising, influencer marketing, PR and media relations, and more. When cooperating with NinjaPromo, you can be sure that your ICO/IEO, STO, DeFi, or NFT campaign will be managed successfully. They helped to gather over $1,5 billion during investment collection, while also offering video creation services (promo and explainer videos), UX/UI design, website design, branding, the list goes on.
Market Making
By adopting a market maker who provides liquidity on pre-agreed terms, token companies can potentially expect the following benefits: 
Higher liquidity

Higher trading volume

Lower probability of price manipulation

Higher interest in the token project

Easier listing on major crypto exchanges
Influencer Outreach
Initial outreach to influencers is important and we have a massive network of connections to choose from. We draft an outreach message, approved by you, contact our extensive list of blockchain-related influencers, report back their responses in a collated report, and then, discuss the best opportunities together to maximize the benefits.

Exchange Listings DEX/CEX
We assist with listing cryptocurrencies and tokens on various leading crypto exchanges. We have relationships with both Western and Asian exchanges and can facilitate token listing applications and due diligence for crypto projects and ICOs.

B2B & Tech companies Promotion
Such vital aspects as B2B segment promotion as well as assistance, supervision and progression of a great variety of Tech companies are always a crucial part of the Ninjapromo team.
3. BDC Consulting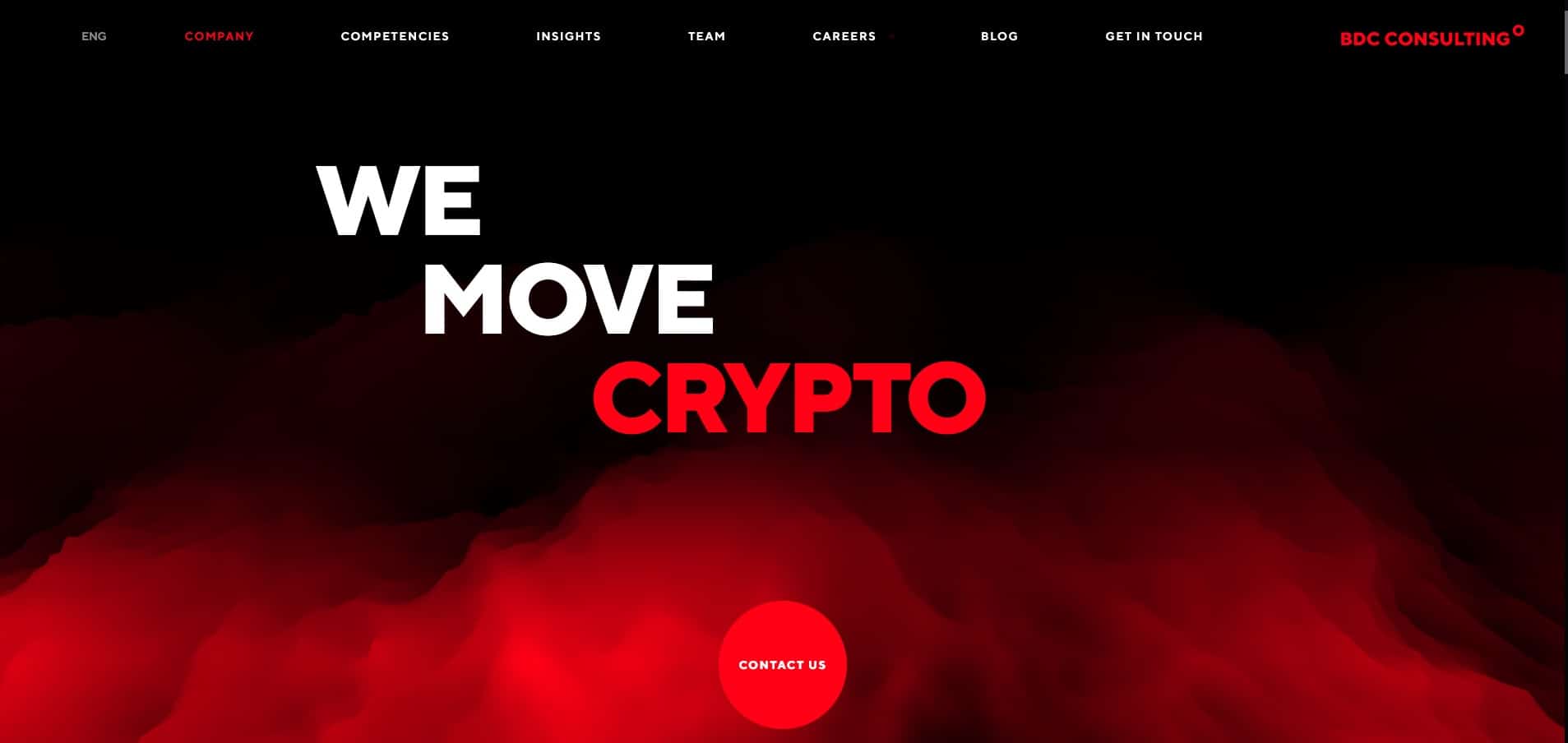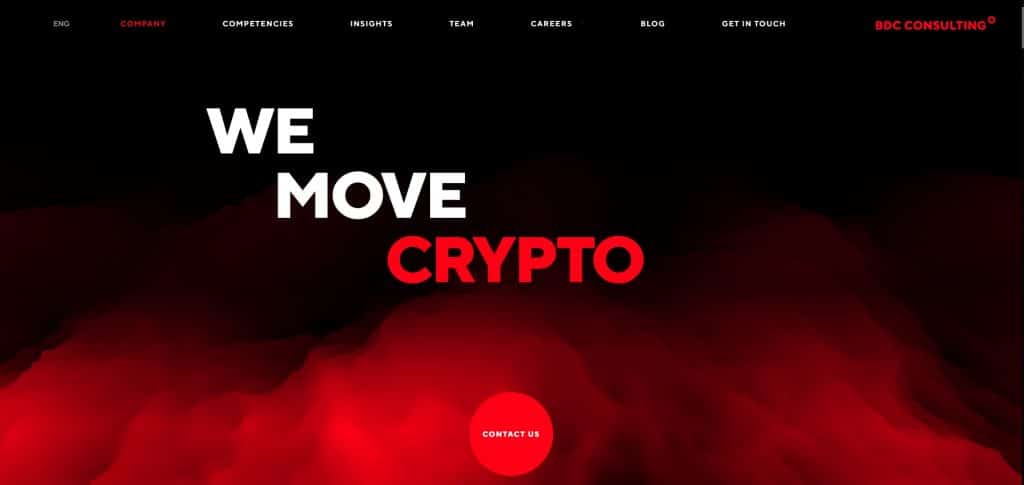 BDC Consulting is a blockchain consulting, marketing, and research agency. Founded in 2011, it's focused exclusively on crypto projects since 2017. BDC Consulting works with crypto exchanges, metaverse projects, wallets, payment providers, gaming platforms, and many more.
Consulting
BDC uses its innovative scaling hypotheses methodology to design custom growth hacking scenarios for each client. Using in-depth interviews, gamified focus groups, and polls, the team identifies the real needs and pains of the target audience for more efficient, laser-focused marketing campaigns.
Marketing
The agency excels in influencer marketing, SERM (search engine reputation marketing), community-building, content marketing, and social media management. In a recent case study, BDC Consulting helped a client go from $0 to $2,000,000 in token sales and increase the number of Telegram followers by 8x in just two months for an impressive marketing ROI of 10,000%. On other occasions, the team helped a DeFi project increase the TVL (total value locked) by 36% in 14 days; and created a set of organic Telegram communities in 3 regions numbering 72,000 users in just four months.
Research
BDC Consulting is one of the few crypto marketing companies that can boast an in-house research department. The team publishes a new large-scale study every month or two, with topics ranging from crypto investment psychology to crypto exchanges' marketing policies. The most recent research reports cover the daily routine of successful traders, the role of women in the blockchain industry, and the impact of Twitter influencers on crypto prices.
4. Crypto Academy Marketing Agency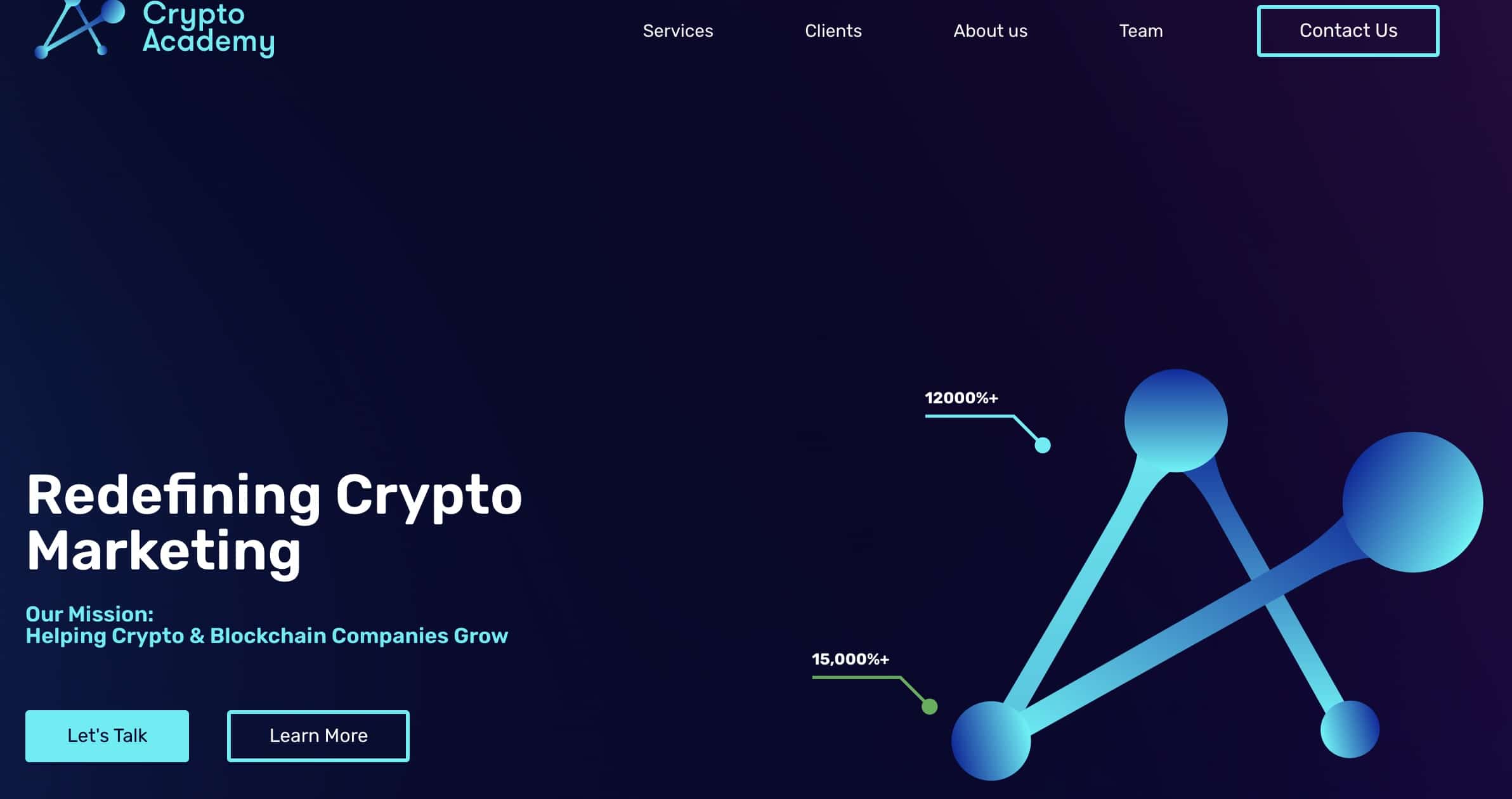 Crypto Academy is a highly regarded crypto educational resource, but perhaps less well-known is the fact that the group also runs a well-resourced and agile marketing agency for crypto projects.
Over the years the company has developed enviable relationships with more than 1,500 crypto and business outlets, which means it can claim to deliver for clients monthly web visits of two million or more, a web conversion rate greater than 5% and the building out of substantial communities for its clients numbering in the hundreds of thousands.
With those sorts of success metrics it is not too surprising that Crypto Academy's marketing service has amassed a deep client list north of 500. Among its customers are top crypto exchange Binance, ByBit and CoinStats.
Operating for more than four years now, the marketing agency can call upon the services of 35 experts, who can offer prospective clients a minimum of 30 different marketing channels to help their project gain traction with its target audience.
Traffic
Crypto Academy drives traffic through a mixture of work with crypto influencers, expert SEO and advertising across key digital channels – with clear performance objectives and milestones all tracked for clients.
Awareness
Polished, high-quality press releases tailored for multiple audiences and media outlets comes as standard.
Community
Community engagement is the lifeblood of a successful project. Here, social media content creation is an important resource. As well as the essential Telegram channel build outs, the service will spend time generating activity on the increasingly important Discord network.
Airdrop promotions are also available from the service.
Listing
Perhaps top of the list for many projects is the all-important exchange listings. The service, as to be expected, covers centralised exchanges and DEXs such as Uniswap and Pancakeswap, in addition to help securing listings on market-leading crypto price, rankings and analytics sites Coinmarketcap CoinGecko and DefiPulse.
Packaging
Crypto Academy's comprehensive service includes videos to showcase a project's essential elements. However, this bottom-up service will also bring its expertise to bear at the high-end, by crafting detailed yet thoroughly explained project whitepapers.
And of course website services are also included, with a concentration on strategic elements such as the landing page, which is often the first port of call for a prospective user or investor.
Asia expertise
Finally, but not exclusively, the marketing service provides exposure for projects in Asia, which to some extent sets it apart from many other crypto PR agencies. It will help clients gain traction in South Korea and Japan and even in China, depending on the nature of the project ,given the China's ban on crypto exchanges and some other types of crypto businesses operating in the country.
5. ICODA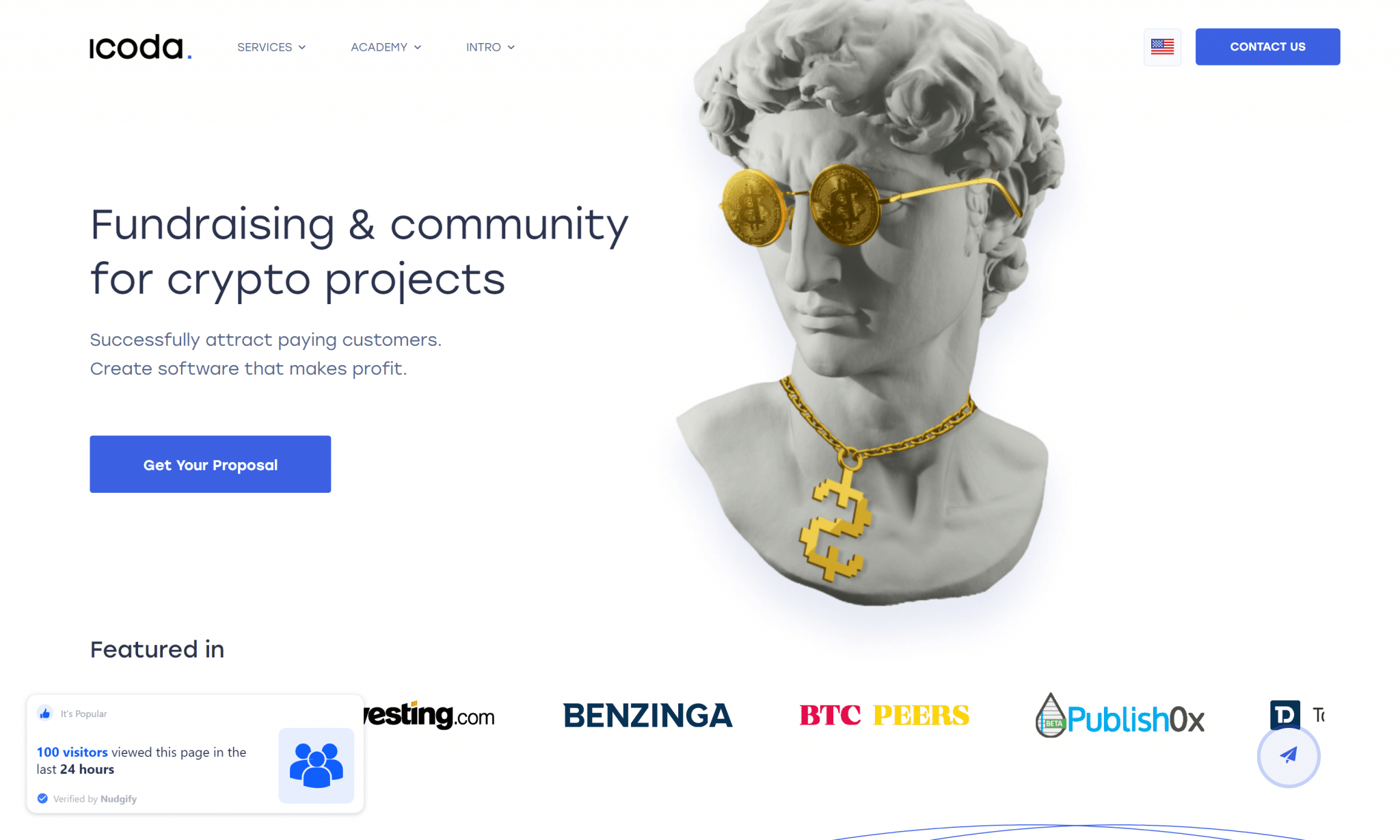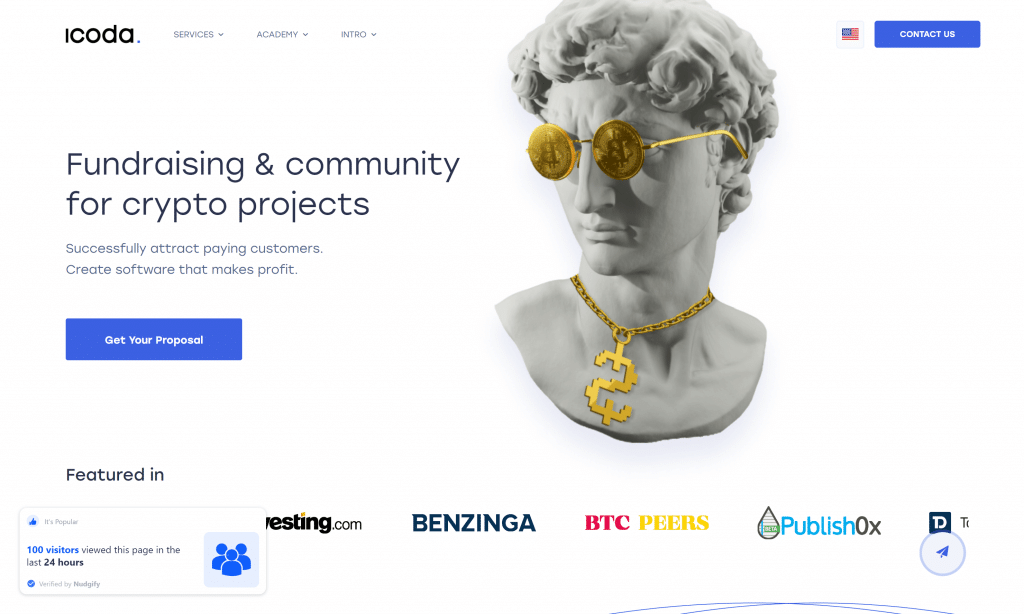 ICODA is a crypto advertising company with a notable reputation in the crypto industry. Founded on the principles of blockchain's ever-expanding potential, ICODA has set out to help blockchain and crypto companies to reach their full potential. Since its inception, ICODA has helped to promote over 50 companies and businesses. The company's team is made up of professionals who have experience in marketing and the blockchain industry. ICODA offers some of the following key services:
Cryptocurrency and DeFi PR
If you launch a cryptocurrency or a DeFi protocol, ICODA can handle the marketing. Under this service, ICODA will help you to create and execute a comprehensive strategy for internal and external communications. They will also help you with effective market analysis, financial projections, and others. With regular publications, ICODA will ensure that you're always in the minds of your target audience. The company can also get you in contact with social media influencers, so you can use their platforms to grow your user base.
Coin Listings
ICODA also handles product listing for cryptocurrencies on services like CoinMarketCap and CoinGecko. Coins listed on these services have much better reputations, and ICODA can help to fast-track the process.
Marketing in Tough Regions
Another speciality for ICODA is the ability to conduct effective crypto advertising in countries like China, Russia, and Korea. These countries are known to have murky crypto landscapes, and you will need professionals to help spearhead your marketing efforts. ICODA will easily help you out.
6. Coinzilla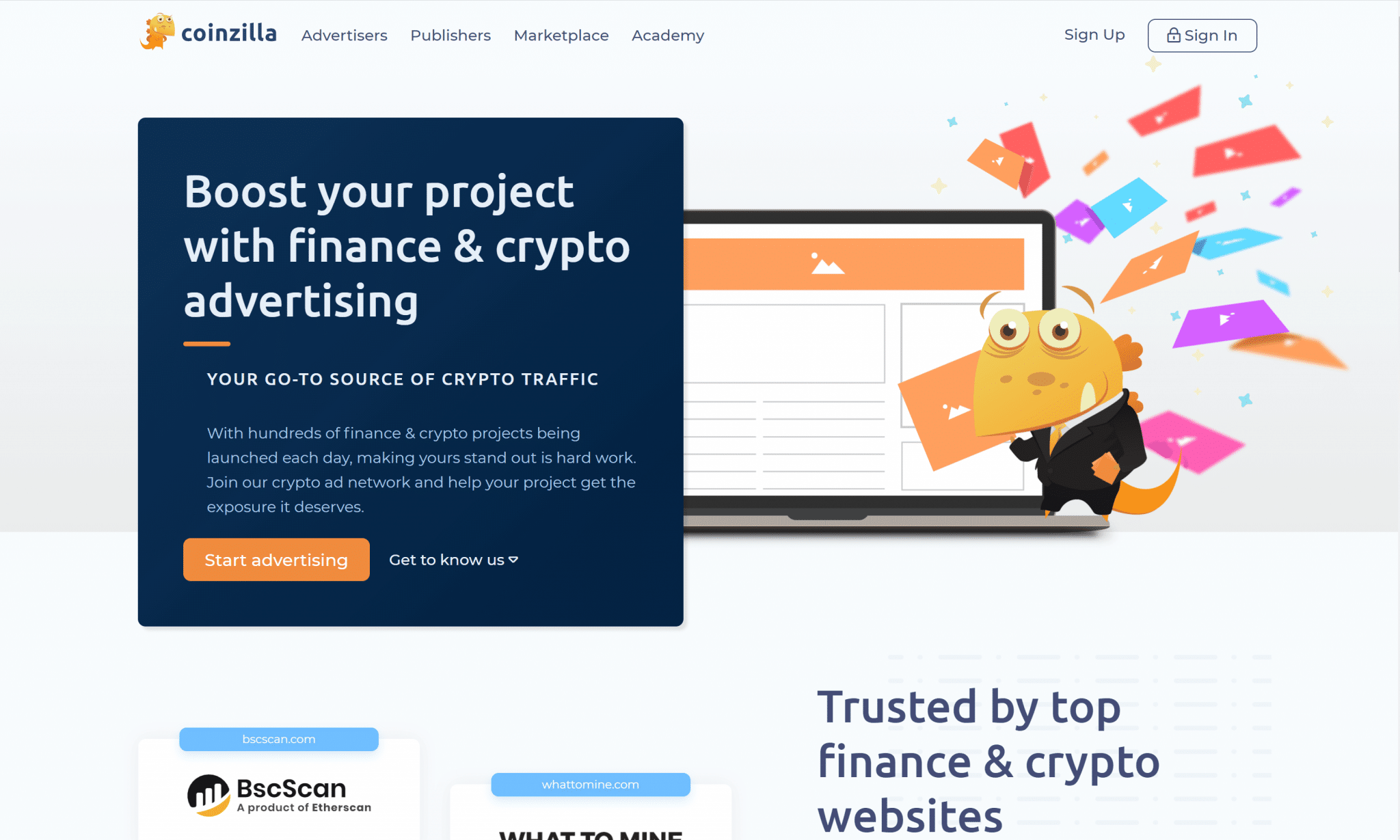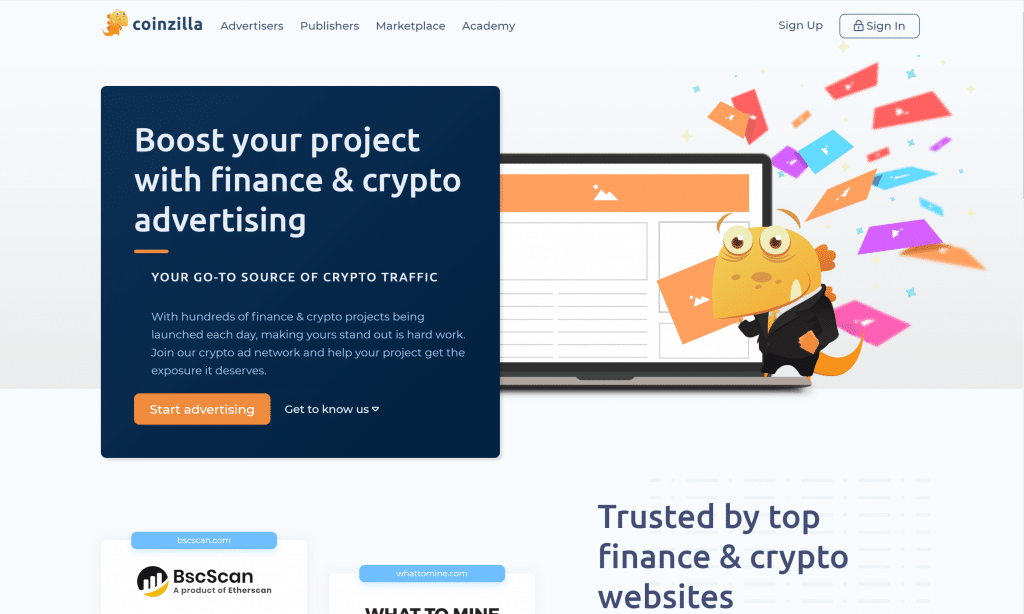 Unlike CryptoPR and ICODA, Coinzill isn't a traditional crypto advertising company. Instead, it focuses more on display ads and PR distribution. The company is also unique among crypto marketing agencies for its focus on results and optimization. Per info on its website, Coinzilla offers its crypto advertising services to some of the industry's top companies – including Huobi, BitPanda, CoinGecko, OKEx, and KuCoin. The crypto agency offers other services including:
Display Ads
Coinzilla has a team of digital marketers that can set up effective crypto display ad and deliver it to customers on time. With a primary focus on effective performance, Coinzilla will sign exclusive contracts with websites and influencers to ensure that your display ads get to the right audience.
Web Banners
Coinzilla also leverages its access to some of the biggest names in the crypto industry to place banners for your business. So, whether it's a news source or a top exchange, the company can help you to design responsive HTML5 banners and place them strategically on these platforms.
As these sites get massive traffic, the chances of your visibility increasing will be significantly boosted.
Coinzilla Academy
Coinzill also offers a crypto academy for newbies to learn more about cryptocurrency advertising. The company's academy section has articles, "how to" videos, and in-depth instructions that will explain how best to work around crypto ads and improve your reach. Whether you're a crypto advertising agency or yo work as a solo advertiser, this academy has a great deal to offer you.
7. Melrose PR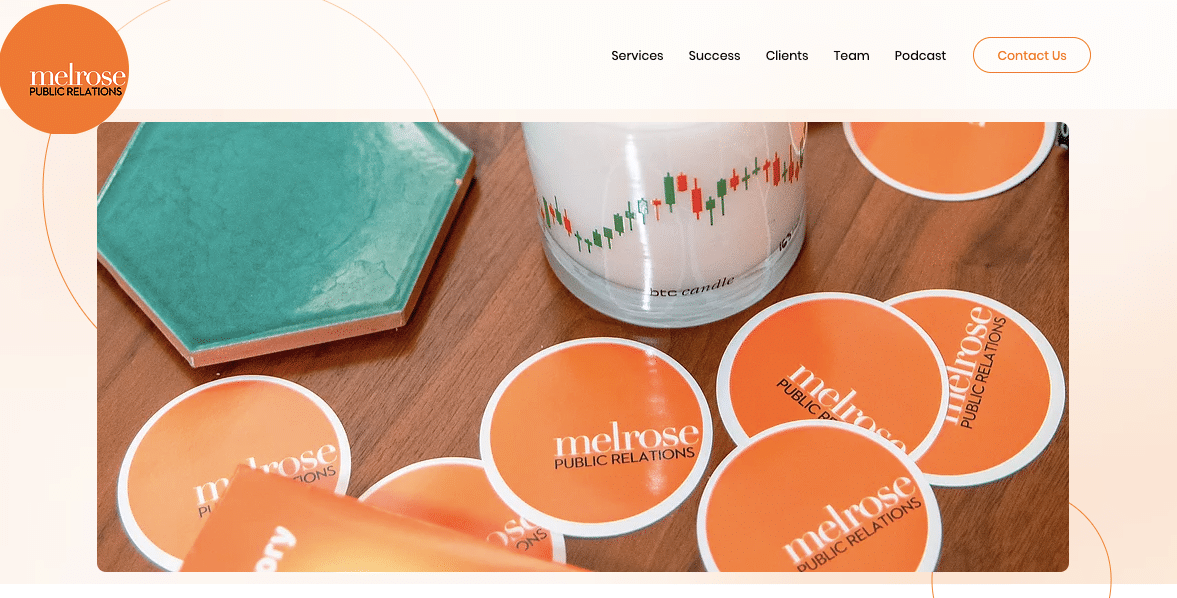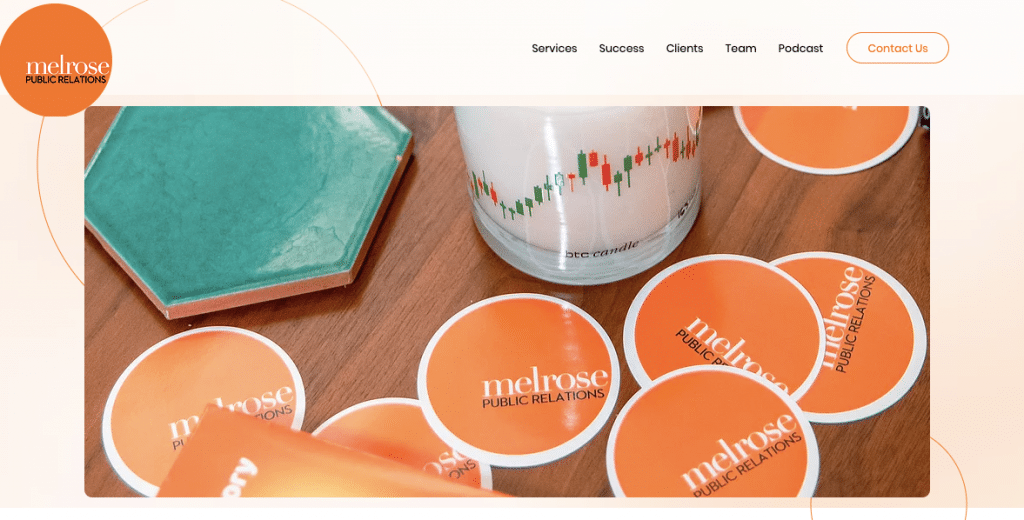 Melrose PR is a blockchain communication agency based in California, USA. The agency leverages industry best practices in strategy, content creation and thought leadership to educate the public on your crypto projects. Want to attract the right customers by distilling the essence of your team's work? Melrose PR should be your go-to agency.
Strategy & Thought Leadership
This is an overlooked area in public relations. Melrose PR can position your team and project as the right solution for your target audience. The firm achieves this through flawless executed messaging, positioning, press relations and thought leadership content on the right platforms. Melrose PR is big on thought leadership.
The platform leverages expert commentaries and op-eds. Depending on your needs, the agency could also secure speaking engagements across popular crypto podcasts and industry events, allowing your team members to earn credibility and build rapport with the community.
Media Relation and Content
Melrose PR is not shy or wary about the dirty tasks. They can easily pitch your crypto project to reputable media houses like Cointelegraph, Fortune, Fast Company, and Quartz. Besides developing, drafting and distributing content, Melrose PR would also go the extra mile to educate the media about your project. If you want to secure major media coverage that your project deserves, Melrose PR can help you tell that story.
Conclusion
Hiring a top tier crypto marketing agency is critical to the success of your business. To get started, you need to identify what your specific needs are before selecting an agency that best fits your culture and goals. If you're unsure of who to pick, we recommend CryptoPR as the best crypto agency. CryptoPR is an experienced agency that knows how to get any crypto project into the spotlight. They simplify the process for pitching, crafting and publishing press releases across the world. If you're working on a marketing campaign for your NFT project, Crypto PR can help publish your press releases, outreach to popular journalists, arrange interviews and get the media buzzing about your project.
FAQs
What is the best Marketing Agency?
Why would I need marketing?
What is Social Media Marketing?
What is the benefit of a Press Release?