ECN Brokers – Best Online ECN Brokers in 2021
The forex market moves incredibly quickly and getting into trading in the forex market can be fast-paced and highly profitable. But you need good software to help make forex trading possible and more effective.
It used to be a lot harder to get into forex, and filled with middlemen and additional fees that cut down profit margins and made it harder to be effective as a forex trader. But, technology marches on and new solutions are always becoming available to tech-savvy traders.
ECN brokers are that innovation coming to the forex market. Trading through ECN brokers is more accessible and widely available than any previous trading method. ECN brokers also make it possible to trade outside of normal market hours, take trading with you on the go, and other benefits over other trading styles.
Of course, not all ECN brokers are created equal. If you're looking to be successful on the forex market you need to know that you're using one of the best ECN brokers available. Just as importantly, you need to know the pros and cons of your broker, and where each system will excel.
Best ECN Broker – #1 Capital
We'll cover all those details, review some of the best ECN brokers available, and what you need to know to how to pick the best ECN for your needs.
Best ECN Brokers – Top 5 ECN Brokers List
Below you will find a list of the best ECN brokers in the market right now.
Capital – Best Overall ECN Broker
Pepperstone – Best ECN Broker for Tight Spreads
FP Markets – Best ECN Broker for Education
NordFX – Best ECN Broker for Ease Of Use
Roboforex – Fastest ECN Broker
| | | | |
| --- | --- | --- | --- |
| | Minimum Deposit | Regulation | Trading Platforms |
| Pepperstone | $200 USD | ASIC, FCA, DFSA, SCB, CMA, CySEC, BaFIN | MT4, MT5, cTrader, ZuluTrade |
| FP Markets | $100 USD | ASIC, CySEC | IRESS, MT4, MT5 |
| NordFX | $10 USD | CySEC, MiFID | MT4 |
| Roboforex | $10 USD | IFSC, CySEC | MT4, MT5, cTrader, WebTrader, Proprietary RTrader |
| FXTM | $500 USD | CySEC, FCA, FSCA | MT4, MT5, FTXM Trader |
What Is an ECN Broker?
ECN brokers are one of the two main kinds of brokers you'll find on the forex market. Like most markets, you need to remember that everyone's goal is to make money as quickly as possible Since forex is an incredibly liquid market that can be easy to do… if you know what you're doing and can act quickly enough. Choosing what kind of broker you're going to work with impacts your speed and ability to take advantage of opportunities in the market.
The two main broker options are STPs (Straight Through Processing brokers) and ECNs (Electronic Communication Network brokers)
ECNs are the more direct option and form a bridge between you, the trader, and trading asset providers (also called liquidity providers). Because this is a direct link, ECNs have a major advantage over STPs in the number of trading asset providers they can theoretically link to and process transactions with. That means that you'll have a wider number of choices to make the best use of your forex position at any given moment.
Best ECN Brokers Reviewed 2021
1. Pepperstone – Best Overall ECN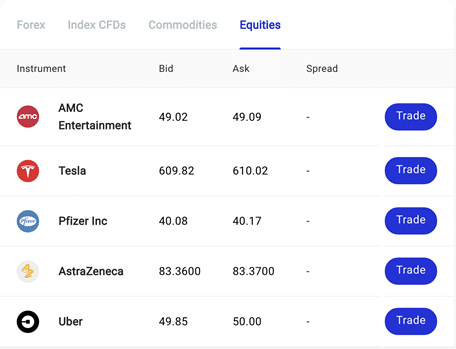 Pepperstone is an incredibly popular trading option, offering both ECN and STP broker options. That way you have added flexibility to use the kind of broker and trading environment that makes the most sense for you.
Pepperstone is also relatively flexible in that they offer multiple payment methods, including compatibility with credit cards, PayPal, and direct bank deposits. In addition to payment flexibility, Pepperstone gives traders access to one of the most complete sets of trading platforms, which means you have a lot of options and opportunities while trading. You can also deploy automated robots to complete certain kinds of transactions in the background so that your money is always working for you, even when you aren't actively overseeing the trade.
Since this ECN also meets regulatory standards for a wide variety of regulatory certifications you'll have a high degree of confidence in trades made on this platform.
In addition to a suite of tools designed for more advanced traders, Pepperstone also offers a wide range of data reports and tracking information. That makes this platform a little more beginner-friendly than other ECN brokers. However, the greater availability of information does come with one serious drawback, Pepperstone's news reporting is a little simplistic. You might want to use another platform to help supplement the market news you get from Pepperstone.
| | |
| --- | --- |
| Pros | Cons |
|  More beginner-friendly than most |  Information provided isn't as in-depth as it could be |
|  Certified by a wide array of regulators | |
|  Wide market access | |
|  Includes both ECN and STP trading options | |
2. FP Markets – Best ECN Forex Broker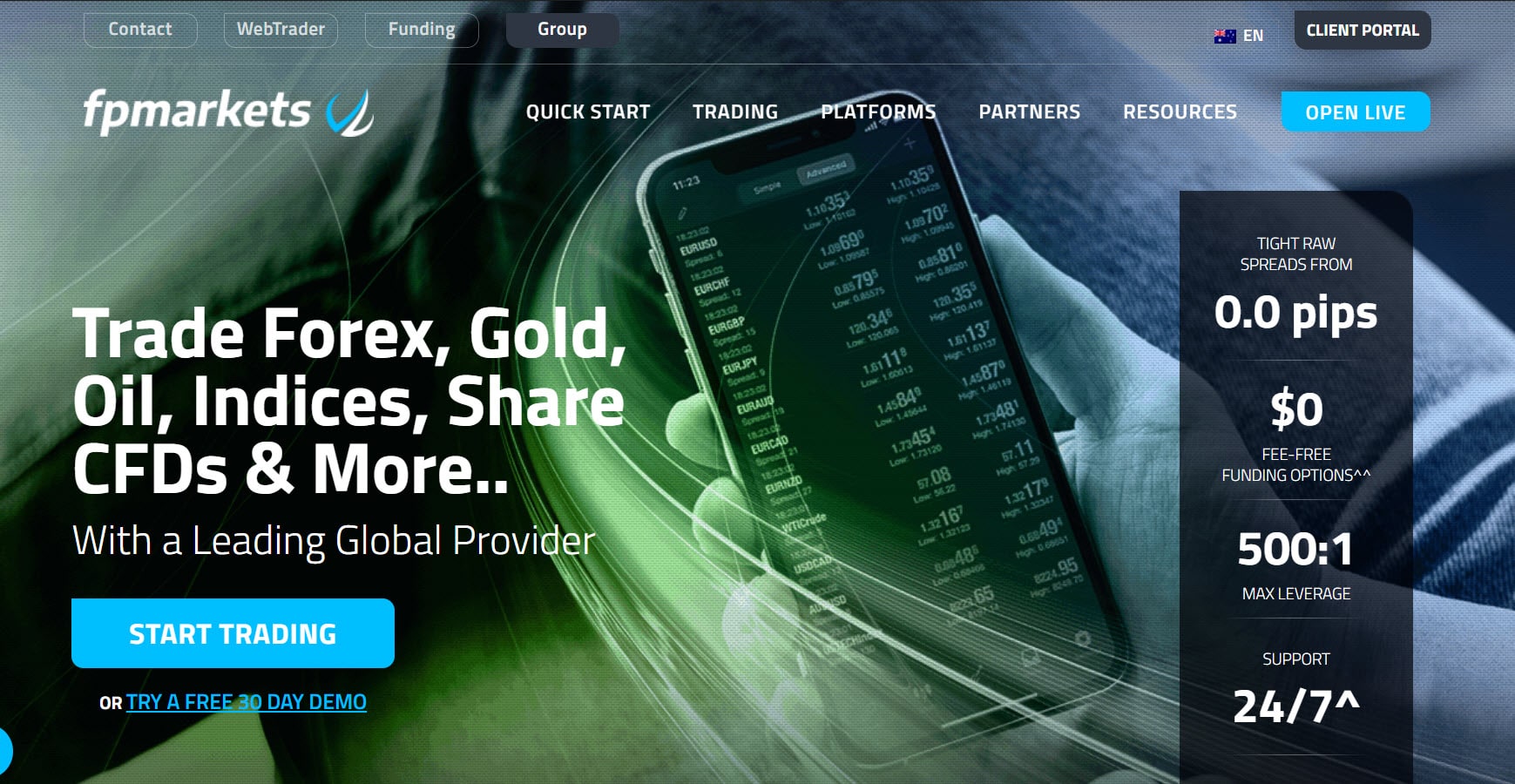 FP Markets is one of those rare ECN broker providers that can genuinely be called one of the best options for beginners and professionals. That's because its tools have the high degree of autonomy, transparency, and variety that professionals need to take full advantage of their trading skills, while also offering the kind of detailed data, educational material, and trading tools that help beginners make good trading decisions.
It's also relatively easy to get started on FP Markets ECN trading since they have a comparatively low minimum deposit that lowers the barrier of entry for new traders. That lowered barrier of entry, thankfully, doesn't mean fewer markets or fewer trading options. Like all of the ECN brokers we recommend on this list, FP Markets has access to a full suite of trading markets so you'll have the widest range of options for more advantageous trades.
FP Markets has also invested in its ECN options, ensuring their speed and security so you can make trades as quickly as possible, taking advantage of the high liquidity in the forex market for your profit.
However, that also means that FP Market's trading platforms tend to be a little more volatile, leading to rapid changes in forex pricing that can make netting the best deal more opportunistic and speed-dependent. FP Markets also charges additional fees for some withdrawal methods, which means you'll need to plan carefully if you don't want to pay extra to get your money out of your account.
| | |
| --- | --- |
| Pros | Cons |
|  Lots of educational materials |  Additional fees charged for some withdrawal methods |
|  A platform that will grow with you as you gain trading experience and skill |  High volatility (both a pro and a con) |
|  Certified by multiple well-respected regulators | |
|  Invests in high-quality connections and fast market reporting | |
|  Low deposit requirement | |
3. NordFX – Ease Of Use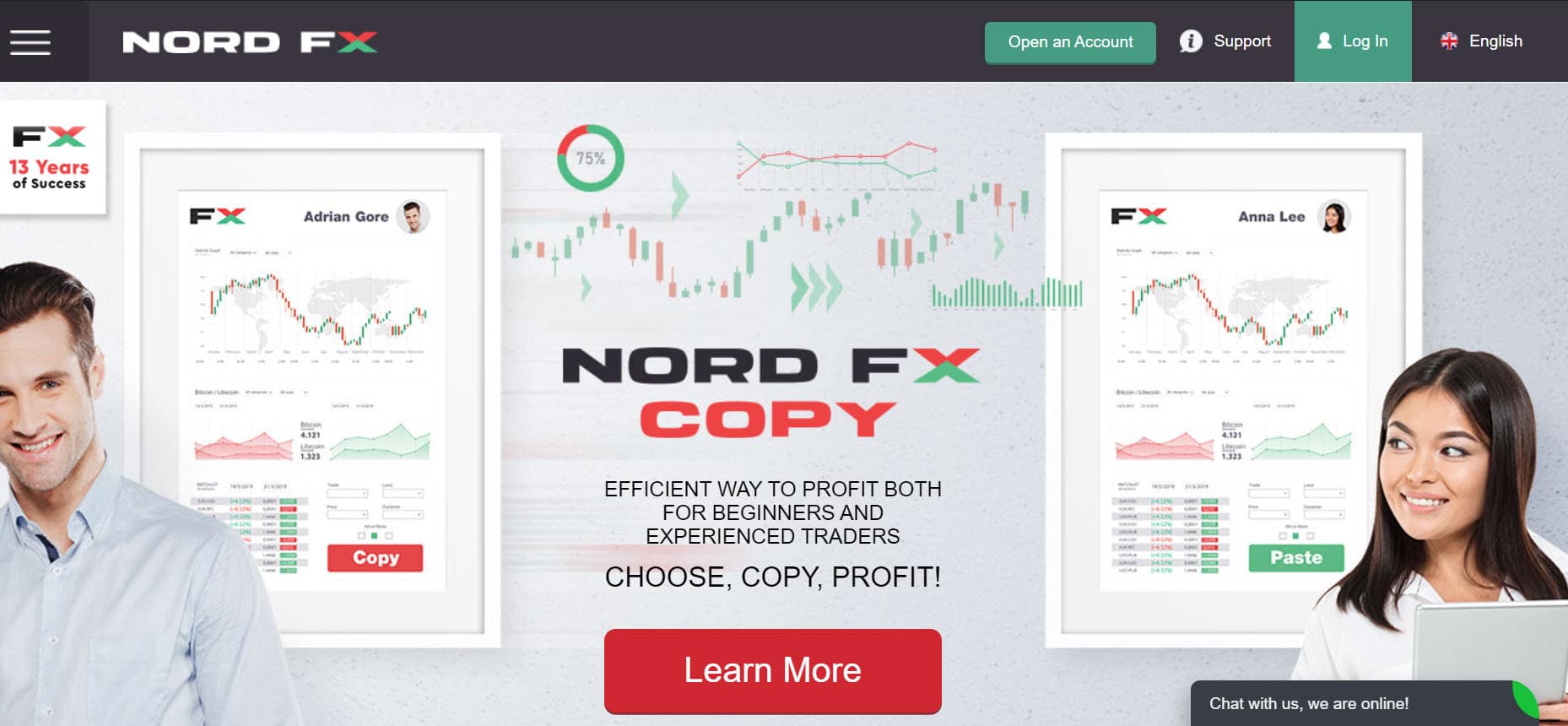 One of the biggest advantages of Nord FX is that it offers one of the more intuitive platforms. You don't need much trading experience to be able to tell what's going on with NordFX or to start making your first ECN brokered trades successfully.
However, the main disadvantage of this platform is that it relies on the MT4 trading platform exclusively. While MT4 is a popular option, in fact, all the ECN brokers on this list use it, only having one trading platform does make NordFX a little more limited than most of its competition. On the other hand, it's also got an incredibly low barrier to entry and can be a good platform for beginners to use since you only have to get used to a single market to use it.
At first glance, NordFX looks like it has a more limited and streamlined interface, including fewer reporting and data tools than some other platforms. The truth is that NordFX does offer those tools, but you need to dig a little deeper into the program to access them. That way users can avoid the clutter of unwanted tools and information, while still accessing the more detailed analysis when they need it.
NordFX also allows trading in a reasonably large range of currencies, which makes it easier to find a good trading option for your position on the market.
| | |
| --- | --- |
| Pros | Cons |
|  Intuitive system makes it easier to get trading right away |  Only works with 1 trading platform for all trades |
|  Includes a wide range of analysis tools and market data | |
|  Low minimum deposit makes it so anyone can start forex trading | |
|  NordFX doesn't charge commission on most trades | |
4. Roboforex – Fastest ECN Broker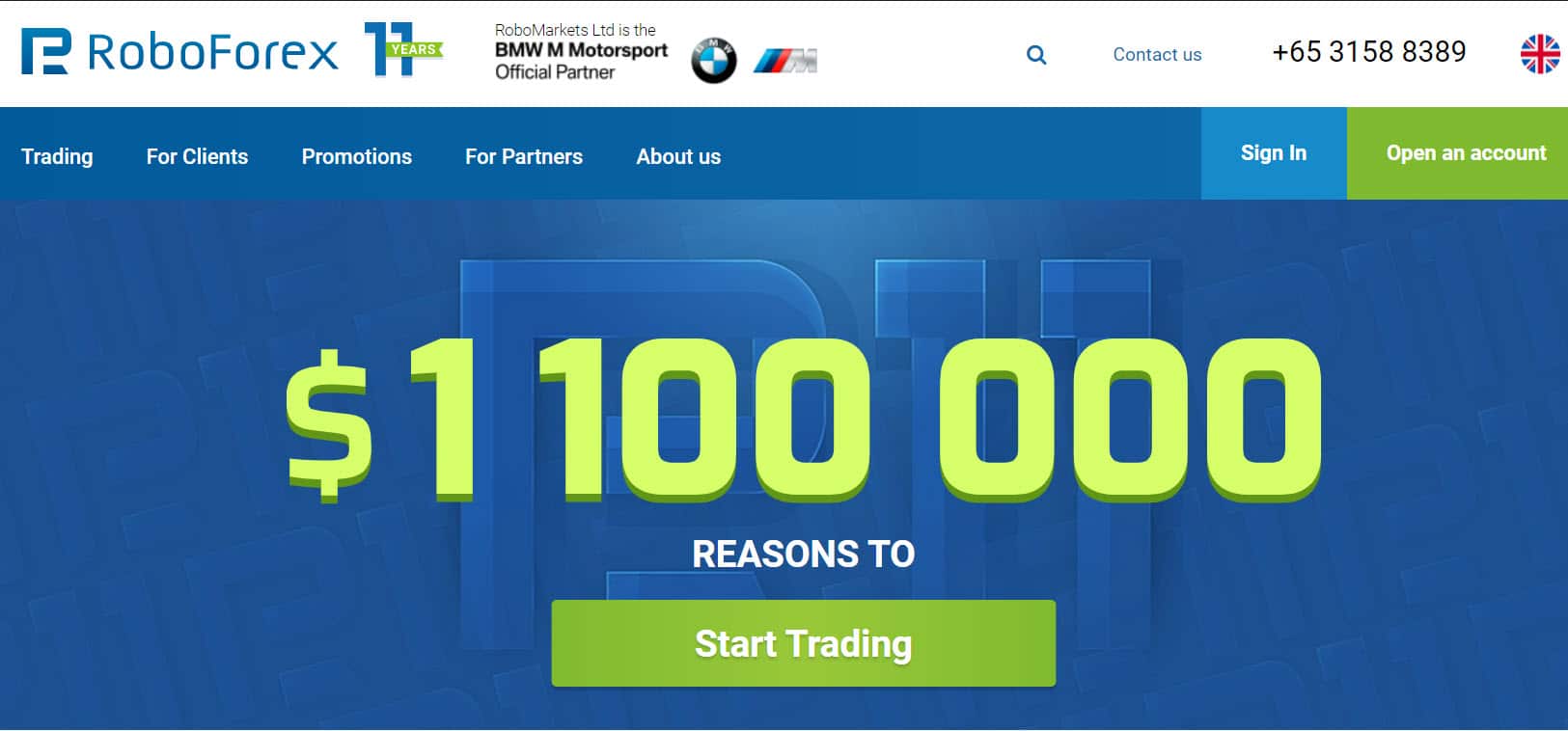 Like most of the traders with a great reputation in the brokerage world, Roboforex is a reasonably beginner-friendly option that lets you go from getting your account set up to your first trade very quickly. Like NordFX, Roboforex has an incredibly low $10 minimum deposit to get started, which means you have almost no barrier to entry on this platform.
Roboforex also includes a good host of education and analysis tools, along with market forecasts, that make it a lot easier for beginners to make an informed decision about their position and future trades.
Unlike NordFX, Roboforex offers a wide variety of trading platforms for you to choose from. That gives you the advantage of a wider selection of possible trades and the best chance to get an advantageous trade, but it also means that users have to deal with a wide range of trading conditions and fee structures while trading. That can make it harder to track how much you'll pay on each deal, which can make trading optimization more difficult.
But the standout quality of this ECN platform is that it maintains incredibly high speed despite the wide range of options and available markets. That way you'll be able to make trades secure in the knowledge that you won't lose a lot of time mid-trade or miss opportunities while you wait.
| | |
| --- | --- |
| Pros | Cons |
|  Fast trading platform |  Newcomer to the brokerage market, long term performance and trustworthiness is unknown |
|  Wide range of markets and options |  Wide range of possible fees and commissions on trades |
|  No restrictions on trading strategy | |
|  Good educational resources | |
|  Low minimum deposit to get started | |
5. FXTM – Best for Tight Spreads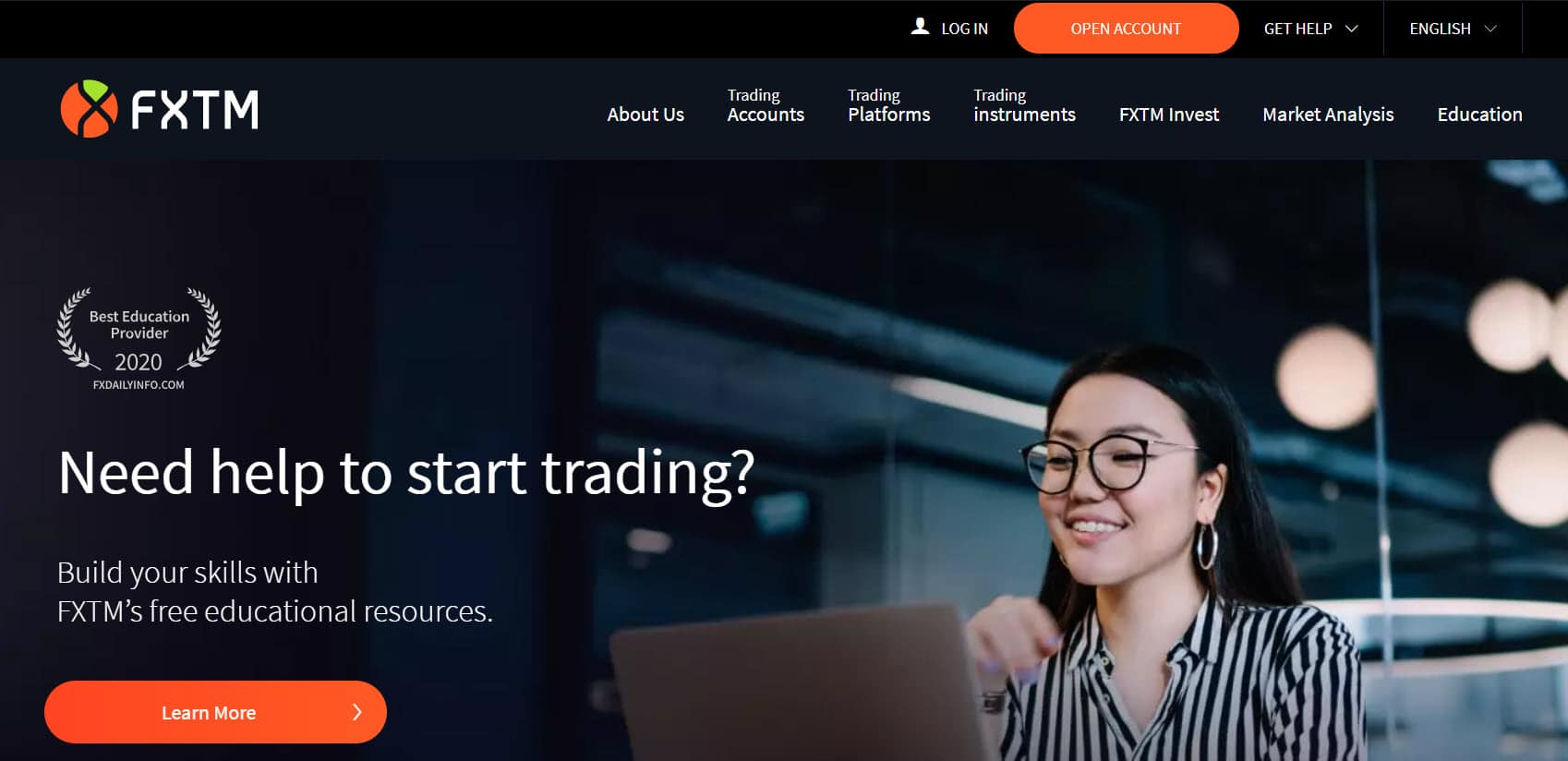 FXTM is widely considered one of the best ECN trading platforms out there thanks to its certification from highly reputable regulation entities, a wide range of trading options, and high safety measures for users. However, when it comes to trading through ECNs on the forex market it's got a slightly higher barrier to entry than other platforms, making it a slightly less attractive option for new traders or small-time traders.
That said, FXTM has access to a wide range of markets and offers a lot of tight-spread trades that offer low-risk returns. FXTM also has some of the most comprehensive educational offerings, making it a great choice for beginners who don't mind the higher cost of entry.
It's easy to get an account started on FXTM, but you should also be aware that some account types run the risk of incurring inactivity charges and other fees that can reduce your overall profits. FXTM also offers some other trading mechanisms that are high profit but also high risk, making it a better option for investors that can afford to lose money and have a large safety cushion for trading. The good news is that FXTM offers lower than average fees for more forex trading.
Low spreads on ECN accounts also help reduce the overall risk of that type of trading on this platform.
| | |
| --- | --- |
| Pros | Cons |
|  Tight spreads for better trade affordability |  High minimum deposit requirements for ECN trading |
|  Low forex trading fees |  The platform may charge inactivity and withdrawal fees |
|  Great educational resources | |
|  Easy account setup | |
|  Wide market and trading platform availability | |
What Are The Benefits Of ECN Brokers?
Now that we've discussed some of the best ECN platforms out there, it's time to take a look at what makes ECN trading appealing and why you should consider using these brokers. We'll also cover the potential downsides of ECN stock brokers a little later on, and outline the process of getting an account and getting started on these platforms.
Speed
One of the biggest benefits of ECN brokers is the speed of the transaction. Unlike trading with other kinds of brokers the transaction is always in your control and you're never caught waiting for a middle-man to push the transaction through.
ECNs also allow for automation, which means that you won't have to directly oversee every trade you make. That can increase your profits faster than manual trading in some cases, though it also leaves traders open to additional risk since automated trades aren't always the optimum option.
ECNs Allow Direct Trader To Liquidity Provider Communication
Unlike STP trading, ECNs connect you directly to the liquidity provider, which means you're getting real-time prices and able to make real-time trades. That not only works to increase the speed of your trading, it also helps eliminate middle man commissions and fees. While that doesn't always guarantee that ECN trading has lower fees than other kinds of forex brokers, it does let you pick and choose which fees you're willing to pay and which you aren't.
You Aren't Competing Against The Broker
One of the biggest advantages of an ECN is that the ECN benefits from good trades and from trader success. Unlike other brokers, an ECN will never take the opposite position, bet against you, or work to its advantage rather than yours. Other types of brokerages can, and while they're generally invested in making sure everyone comes out on top in the end, brokers competing against their traders can sometimes lead to more short-term losses vs the long-term gains.
Use of an ECN also helps limit price manipulation and other tactics that can reduce the value of your trades.
Fair and Transparent Trading
Since ECNs give you all the data at your fingertips and allow you to directly monitor the entire transaction they offer much greater transparency than brokerages that include a middle man between you and the liquidity provider.
ECNs also gives you real-time pricing data and pricing history, which makes it easier to see what the market is doing and anticipating trading opportunities.
Greater Investor Anonymity
Since you're acting as an independent trader when you're trading through an ECN, you have the option of total anonymity. You won't be interacting with other traders, just the broker between you and the liquidity providers. That means that you don't have to include any information you don't want to include, and also offers better anonymity when dealing with large trades.
ECN Forex Brokers Vs STP Brokers
The main difference between ECN brokers and STP brokers is directness. An STP broker takes orders and routes them to its chosen pool of liquidity providers. That can have an advantage in that STP brokers are able to choose the liquidity providers that tend to be most advantageous and offer the best bid/ask spreads. The broker has the job of selecting the best price on an offer, which can increase profitability. However, STPs also charge a mark-up spread, usually small, on the trade.
STP trading is still very fast, though ECN trading is slightly faster.
ECN trading eliminates the middleman broker by directly connecting traders and liquidity providers. That means that it's the trader's responsibility to choose the best trades for their position, but also usually comes with faster transactions, lower fees, and greater market anonymity for trades. ECN's don't narrow the market to only the best options, unlike STPs, but they do offer greater predictability and control for traders.
ECN Brokers Vs Market Makers
Market Makers are a little different. Rather than simply trading on the market, market makers set a specific price on trades and then take them to market. It's relatively common for market makers to pass off your trade to a client opposing your trade, or to oppose it themselves during the process. That can increase market liquidity, which is a net benefit, but it also means that your broker is sometimes working against your position while handling your trade. Market makers make money directly off the bid/ask spread of transactions.
ECNs on the other hand have no power to be able to set prices and cannot oppose a trade. Their profit depends on your success, though you have full control over the quality of the trades you make. They cannot manipulate market prices or engage in other tactics to increase their profits, and make money off small fees on all transactions rather than on the bid/ask spread.
Risks Of ECN Brokers
Like any kind of brokerage, there are some risks associated with trading through ECNs. This method of trading isn't necessarily for all traders and can have some barriers to entry that may mean it's not a suitable option for everyone interested.
High Deposit Requirements
One of the biggest barriers to entry for ECN brokers is that they tend to have higher deposit requirements than other kinds of trading. That's in part because of the nature of ECN trading, and partially to make sure you can afford to commit to the kind of large-volume trading that ECN trading is best suited toward.
The required deposit also helps forewarn investors of the potential risks (and gains) of this kind of trading. Since this is direct trading your individual skill as a trader and ability to evaluate the market largely determines your success in this market. That means that high deposit requirements make more sense, but also means that you'll need to have more available capital than many other kinds of investment trading.
Complex Fee Structure
ECNs use a fixed fee structure for all trades. That can mean that the cost is lower than some other kinds of brokerage, but it also often means that the cost is higher. You'll also be charged the trading fee regardless of your actual profit on the trade, which means that narrow profit margins can quickly be lost to ECN fees.
ECN platforms also often work with a range of different markets, each of which may have a slightly different fee structure. Similarly, ECN trades may have a different fee structure depending on the time and day and whether the trade results in lesser or greater market liquidity. That means that calculating exact fees for ECN trades is often more complicated than calculating the fees or commissions from other kinds of trading.
It's easy to make a fee calculation mistake that reduces your profits on that trade. ECNs trust that their traders can make the calculations and work in their own best interest.
Small Trades Aren't Often Profitable
Because of the set fee structure, it can be hard to be a small-time trader using ECNs successfully. That's because the incredibly narrow profit margins on smaller trades are often smaller than the fees for the same trades.
ECN markets also often limit traders to transactions of a certain size. That means it's relatively common for small traders to not even be possible, much less profitable.
While these drawbacks might seem serious, they don't outweigh the advantages for some traders. In fact, ECN trading is a popular option, often in combination with other kinds of trading, just like any investment type. It's important to evaluate what your trading style is and whether you have the capital and a trading style that's well-suited to ECN trading.
How To Choose The Best ECN Broker

Choosing a good ECN isn't necessarily difficult, but it's important to make sure you've got a reputable option that will give you good market access so you can make better trades. Here's what you need to look for to find a good ECN.
Fully Regulated
When it comes to regulations and brokers there are two types, unregulated and regulated. You don't want to work with an unregulated broker, no matter what type, because they aren't usually governed by any rules and can often turn out to be scams.
But when it comes to regulated brokers most regulations are similar enough that there aren't too many differences between different regulatory bodies. ECN brokers tend to be certified by several different regulatory bodies because each certification potentially gives them more users and access to more trading platforms.
Don't be surprised if you see highly-rated ECNs certified by three or more regulatory bodies, just avoid ECNs that don't have a certification at all.
More Deposit and Withdrawal Options
A good ECN will make it relatively simple to access your funds. After all, your ECN makes money on transaction fees while you're trading, they should want you to be able to benefit from your hard work.
At a minimum, you should be able to deposit and withdraw funds through direct deposit. It's also a good idea to work with ECNs that allow you to use credit/debit cards for transactions with them. Some ECNs will also work with PayPal and other 3rd party payment apps. PayPal is the most common, but some other options are starting to show up in ECNs.
When you're looking for the deposit/withdrawal options, it's also important to look at the fees schedule. A lot of ECNs will have a fee on at least one withdrawal choice, and some will have fees for all of these transactions. Look for an ECN that keeps the fees minimal and that has at least 1 low-cost option so you can better manage your profits and avoid getting nickel and dimed on your hard-earned cash.
How Many Trading Platforms Are They Connected With?
While multiple trading platforms aren't a requirement of a good ECN, one of our recommended platforms only works with one trading platform, having options can be a definite advantage to traders. The more trading platforms an ECN makes available the more trading options you'll have. Different trading markets may have offers on a wider range of assets, commodities, and currencies, as well as different going rates for each.
Of course, working on more trading platforms offers as many pitfalls as advantages. Having more options is still important because it gives you more chances to make optimal trades and you'll be able to handle the added complexity as your skills as an ECN trader grow.
Customer Service Reputation
You won't need to use customer service very often with a great ECN, but that doesn't mean it's not important. Chances are if you're contacting customer service with an ECN you're already going to be stressed, which makes it doubly important for them to offer good service and effective resolutions.
Fortunately, it's not too difficult to get an idea of how good or bad each ECN's customer service is.
Minimum Deposit Requirements
Minimum deposits can be another good way to evaluate an ECN. Most ECNs will have a higher minimum deposit than other kinds of trading, but that isn't always a bad thing. In fact, ECNs with lower minimum deposits might be easier to get started, but they often also come with higher transaction fees.
That said, an ECN with overly high minimum deposits also probably isn't a good option. Try to find ECNs with middle-of-the-road deposits and make sure you're also checking the fee and withdrawal structure to make sure you have a reasonable chance of keeping your profits while working with them.
Fees Structure
Different ECNs have different fees, but they should be a low fraction of a cent per transaction. High fees can sometimes indicate scam brokers that make it incredibly difficult to profit while using them. Low fees can also sometimes be an indication of a bad-faith broker since they might not have the trading platform access needed to be profitable for traders.
Always compare fee structure with other ECNs to make sure they're reasonable and in line with current market trends for this kind of broker.
How To Get Started With An ECN Broker
Now that we've talked about some of the best ECN brokers, gone over the pros and cons of using ECNs, and talked about how you can evaluate to make sure you've chosen a good ECN, let's talk about what it takes to get started.
Fortunately, most ECNs make it easy to get your account set up and start trading.
Find the Right ECN For You
Remember that not every ECN and trading platform is going to be a good fit for every trader. Make sure you evaluate the available platforms, fees, minimum deposit, and other details before committing to any software. Some platforms will charge inactivity fees for maintaining an account without using it, so you should be fairly confident that you've got a good fit before signing up.
Open Your Account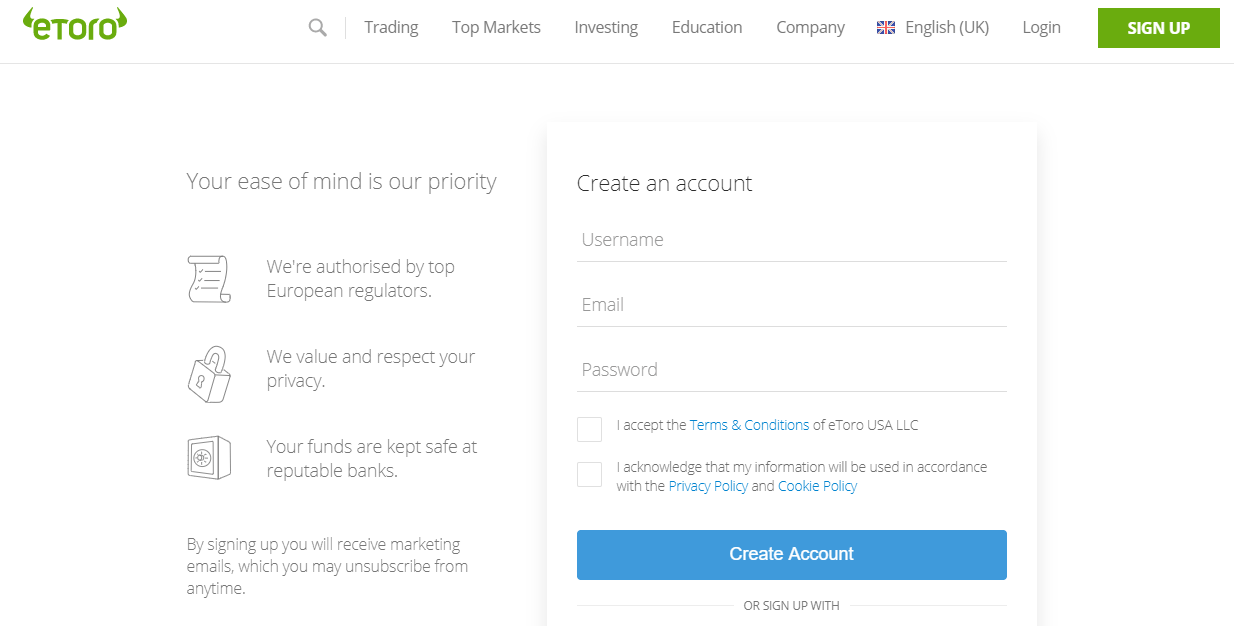 Opening an account is relatively easy, but most ECNs do require some personal information before you can get started. At minimum you should be ready to provide:
Your full legal name
Residential address
Date of birth
Email, telephone number, and any other requested contact details
Most platforms will also ask for some proof of financial history or trader qualifications. The exact history you'll need varies from platform to platform. Most platforms can give you more details about what they need when you're getting ready to sign up.
Provide Proof Of Identity
Almost all ECNs will require traders to provide additional verification that they are who they say they are before you can start trading. Typically, this will be in the form of your passport or government-issued ID.
Confirm Your Account
Typically confirmation of your account will be sent to you almost immediately after you've provided all the required information. However, there may be delays if there are any problems with the information, or delays in verification of your government ID. In those cases, it might be a good idea to reach out to your ECN's support team to see if there is anything you can to help with account confirmation.
In some cases, it may be as simple as a representative needing to resend an email you missed, so it never hurts to reach out.
Deposit Starter Funds
Once your account is completely set up you'll still need to deposit started funds before you can begin trading. Usually, you'll also want to connect your bank account or other payment option to make sure you can deposit and withdraw funds without too much hassle.
Most platforms will walk you through this process when you first access the account, but you should have your payment information ready.
Remember, you need to make your deposit before you can start trading, so many brokers consider this the final step before your account is active.
Begin Trading
After you've confirmed your account and deposited funds you're ready to start trading. Many companies will let new account holders start trading immediately, but it's often a good idea to spend some time looking at the different tools and resources before you make your first trade. The last thing you want is to realize a helpful tool was available after months of doing all the legwork and evaluations yourself.
Trade Now With Best ECN Forex Broker – Capital
FAQs
How Are ECN Fees Calculated?
Are ECNs More User Friendly Than Traditional Brokers?
What Trading Skill Level Do You Need To Use ECNs?
Do ECNs Offer Advantages For Forex Trading?
Do ECNs Have An Internal Regulatory System?