Best CySEC Brokers – Best Online CySEC Brokers in 2021
CySEC, or Cyprus Securities and Exchange Commission, is a regulation agency located in Cyprus. They do many things, including granting operation licenses to various firms. Investment consultants, brokerage firms, and brokers can also obtain permits, sanctions, and penalties from CySEC. This group keeps tight and quality restraints on those under their regulation.
We will go over the best five of 2021, analyzing each and discussing what criterion you might use to select a CySEC broker that works for you.
#1 Best CYSEC Broker: eToro
Top 5 CYSEC Brokers 2021 – A Quick Overview
Here are the best CySEC brokers of 2021. Each of them has something that makes them stand out against competitors. These five are the initial list for you to scan and understand. We'll break each one down a little later and discuss the traits of each broker in more detail as we go along.
Best CYSEC Forex Brokers List
eToro – Most Social Online Broker 2021
AvaTrade – The Best Broker for Beginners
Capital.com – Most Innovative Online Broker
Fineco Bank – Best Low-Cost Broker 2021
Libertex – Best CySEC Broker with No Spreads
What is CYSEC?
Before discussing the best CySEC brokers, we need to establish what CySEC is for those unfamiliar. CySEC is a regulatory body that provides security for traders online. They first came to be in 2001 with the intent to supervise the financial industry. They work in a branch of European regulators and reach out to various organizations from there.
CySEC understands that scammers are prevalent in the trading world. Many people have fallen to manipulative thieves that claimed they were someone who they were not. CySEC performs regulations on various brokers. When a potential trader sees that a broker is CySEC regulated, they know that they have protection due to the rules placed on the company.
Best CYSEC Brokers Reviewed
Trading with a CySEC broker is a safe and reliable choice. With its current structure, CySEC follows all the guidelines to keep traders safe in their online choices. CySEC penalizes brokers that fail to adhere to specific rules set out by the regulating authority. There are many good choices if you are looking for CySEC brokers. It can be hard to decide which one is right for you.
Here, we will go over some of the best options available on the market. Selecting one of these will ensure that you have access to a great broker, regulated and kept in line by the trustworthy CySEC.
1. eToro – Best CYSEC Brokers 2021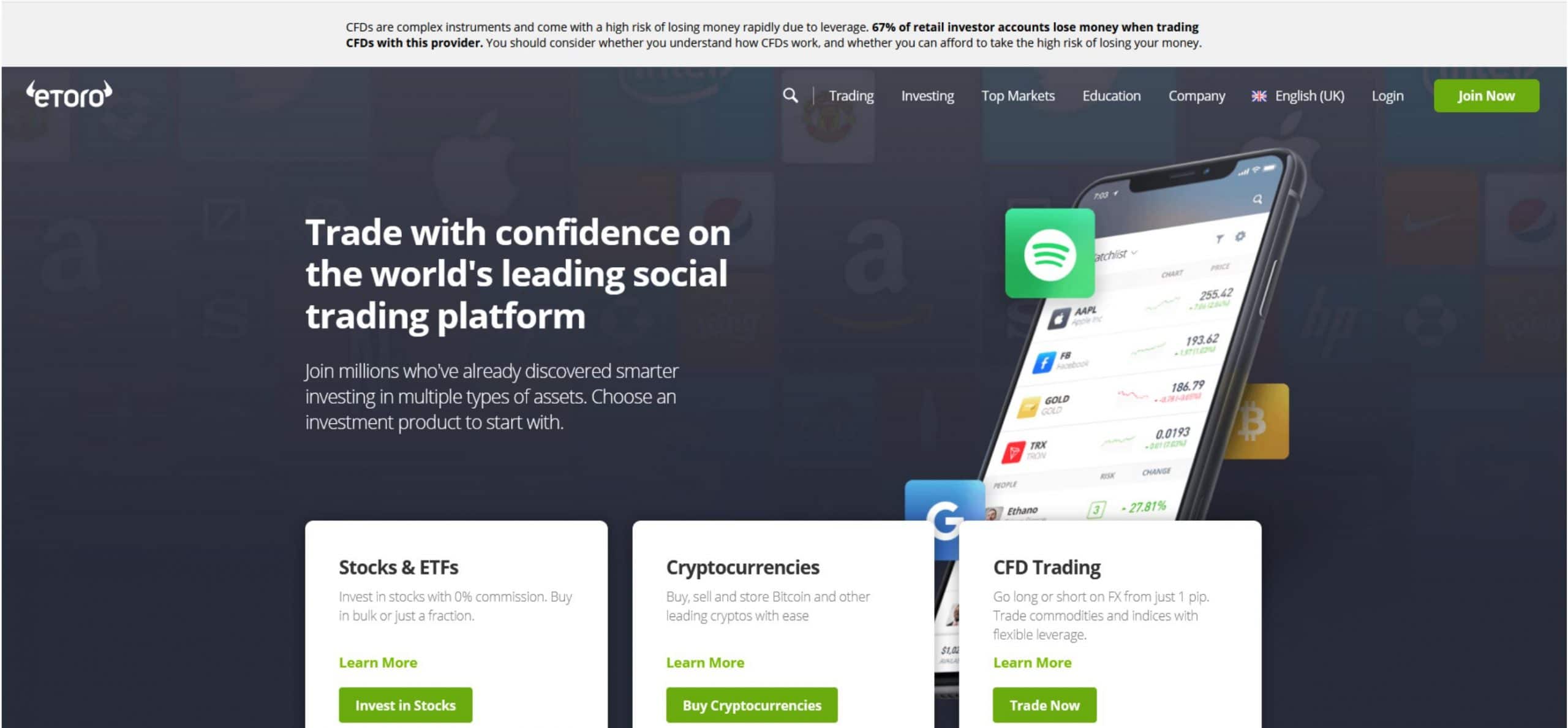 eToro is the first CySEC broker on our list. They are an extensive platform that has a huge user base of about 17 million people. eToro is also utilized across more than 100 countries, making it one of the most widespread platforms in the world.
| | |
| --- | --- |
| Fees | Zero commissions, .1% conversion fee, varying spreads, .5% crypto transfer fee, minor forex fees |
| Minimum Deposit | $50 using debit, credit, e-wallet, or bank account or $500 for wire transfer |
| Deposit Methods | Debit card, online banking, wire transfer, PayPal, Skrill, Neteller, WebMoney, UnionPay, Rapid Transfer, Sofort |
| Speed of Withdrawal | Less than three days for online bank transfers, seven days for wire transfers, four days for debit card withdrawals |
| Spread Ranges | Typically, between 1.9% and 2.9% |
| Leverage Options | Offers up to 30:1 leverage, up to 400:1 with professional account |
eToro is a service that is great for beginners and experts alike. Its regulation by CySEC is just a bonus since it declares to the world that this broker is one that potential traders can trust. Most of the standard eToro tools are available for citizens to use. It's great for day traders and long-term investors. You can pick from stocks, crypto assets, and many other items across multiple exchanges.
This platform is safe and charges no fees on trading, which is a rare thing for brokers. They are straightforward and have been around long enough to garner quite a following.
eToro is one of the safest platforms out there. It operates much like a social platform, providing a way for traders to connect with others in the community. There are also features and tools that beginners and experts alike can utilize to educate themselves. eToro is one of the best CySEC broker platforms that you can make your own. Anyone will find themselves comfortable with the way that eToro operates.
Let's go over a few of the pros and cons of eToro:
| | |
| --- | --- |
| Pros | Cons |
|  Social trading experience |  High non-trading fees |
|  0% Commission fees |  Conversion fees |
|  Low minimum deposit requirements |  Tricky to talk to customer support |
Despite the cons, eToro is a great CySEC broker that anyone can use. It doesn't matter if you are a beginner or an expert. You can find something here that you will like. You can also communicate with fellow traders is a unique way that does not exist anywhere else.
2. AvaTrade – CySEC Regulated Binary Options Brokers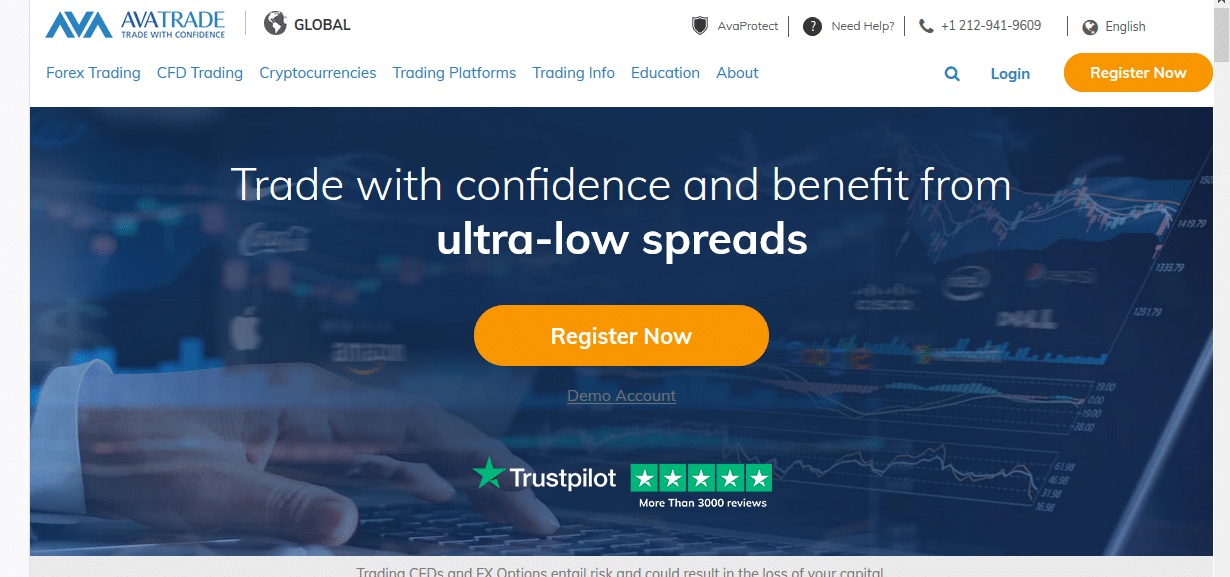 AvaTrade is a well-reviewed platform that has quite a positive standing. It falls second on our list of CySEC brokers. It's been around for about two decades, so it still has quite a bit of growing to do. It has adapted over the years to deal with the influx of traders growing with the increasing popularity of cryptocurrencies like ethereum and bitcoin.
| | |
| --- | --- |
| Fees | 50 AUD after three months of inactivity, plus 100 AUD after 12 months of no trading |
| Minimum Deposit | $100 for debit and credit, $500 for wire transfer |
| Deposit Methods | Credit card, debit card, wireless transfer |
| Speed of Withdrawal | One to two working days |
| Spread Ranges | Typically, between 1% and 2% |
| Leverage Options | Leverage up to 400:1 |
AvaTrade is another quality service that consumers have access to utilize. They are highly regulated, and so any trader can be sure that they are safe to use. They have a low spread and have competitive trading commissions and fees. Experts in the industry created AvaTrade, so they are able to adapt to even the worst of situations.
This group permits clients to trade in an abundance of Forex pairs. They have plenty of CFDs, cryptocurrencies, stocks, shares, and exotics for their traders to utilize. It has had a slow growth over the years, gathering customers as it has improved its trading system.
With fast withdrawal rates, low spreads broker, and easy deposits, anyone can feel comfortable and safe using AvaTrade. You can find anything and everything that you are interested in with the touch of a button.
Let's go over a few of the pros and cons of Avatrade:
| | |
| --- | --- |
| Pros | Cons |
|  Can trade for almost anything |  High inactivity fee |
|  0% Commission fees |  No US clients, yet |
|  Quality growing market |  Fewer deposit methods than other competitors |
Despite the cons, AvaTrade still serves as one of the best CySEC-regulated broker platforms. AvaTrade is a simple platform that both beginners and experts can use and is one of the most popular CySEC-regulated brokers available.
3. Capital.com – CySEC General Capital Brokers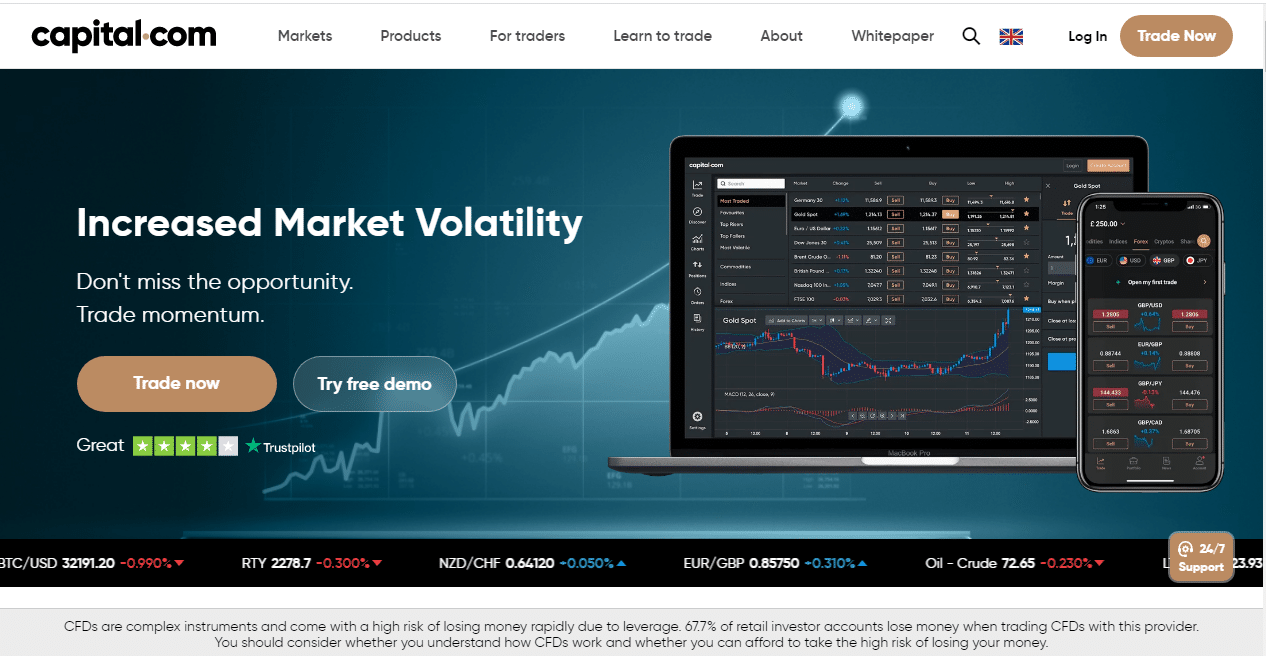 Capital.com is the third choice on our list. This CySEC broker is relatively new on the scene, but it has been around just long enough to create quite a standing for itself. It provides a lot of benefits to those who use it. There is growth that this site could use, but it is strong compared to other competitors.
| | |
| --- | --- |
| Fees | Spread charge fees, overnight leverage fees |
| Minimum Deposit | $20 for debit, $250 for a wireless transfer |
| Deposit Methods | Debit, credit, iDeal, Giropay, bank wire, e-wallet, Neteller, Skrill |
| Speed of Withdrawal | Two business days regardless of the method |
| Spread Ranges | 1% |
| Leverage Options | Leverage up to 30:1 |
Capital.com is a company that was founded in 2016, so it has not been around as long as the others. It was created to make trading more accessible to a larger audience, which it did through tailored advice based on trader goals and need.
The minimum deposit for capital.com is low. It also provides trading available on several kinds of platforms, from iOS to Android to the internet. You can work through a capital.com broker no matter where you are. Their mobile and online trading platform is a force to be reckoned with in the world of brokers.
This broker is regulated by CySEC, so you relax knowing that you are investing in one that will keep your cash safe. If something goes wrong on capital.com, you can turn to CySEC to help you figure out what went wrong.
Let's go over a few of the pros and cons of capital.com:
| | |
| --- | --- |
| Pros | Cons |
|  Quality customer support |  Cannot own stocks |
|  Access to mobile trading platforms |  Not available everywhere yet |
|  Large access to stocks and forex pairs |  2:1 leverage for cryptocurrency trading |
Despite the cons, capital.com serves as a quality broker, regulated by CySEC. It is a trustworthy place to place your money. You can feel content knowing that if something goes wrong, there are people you can turn to in order to fix the issue.
4. Fineco Bank – CySEC Forex Broker Review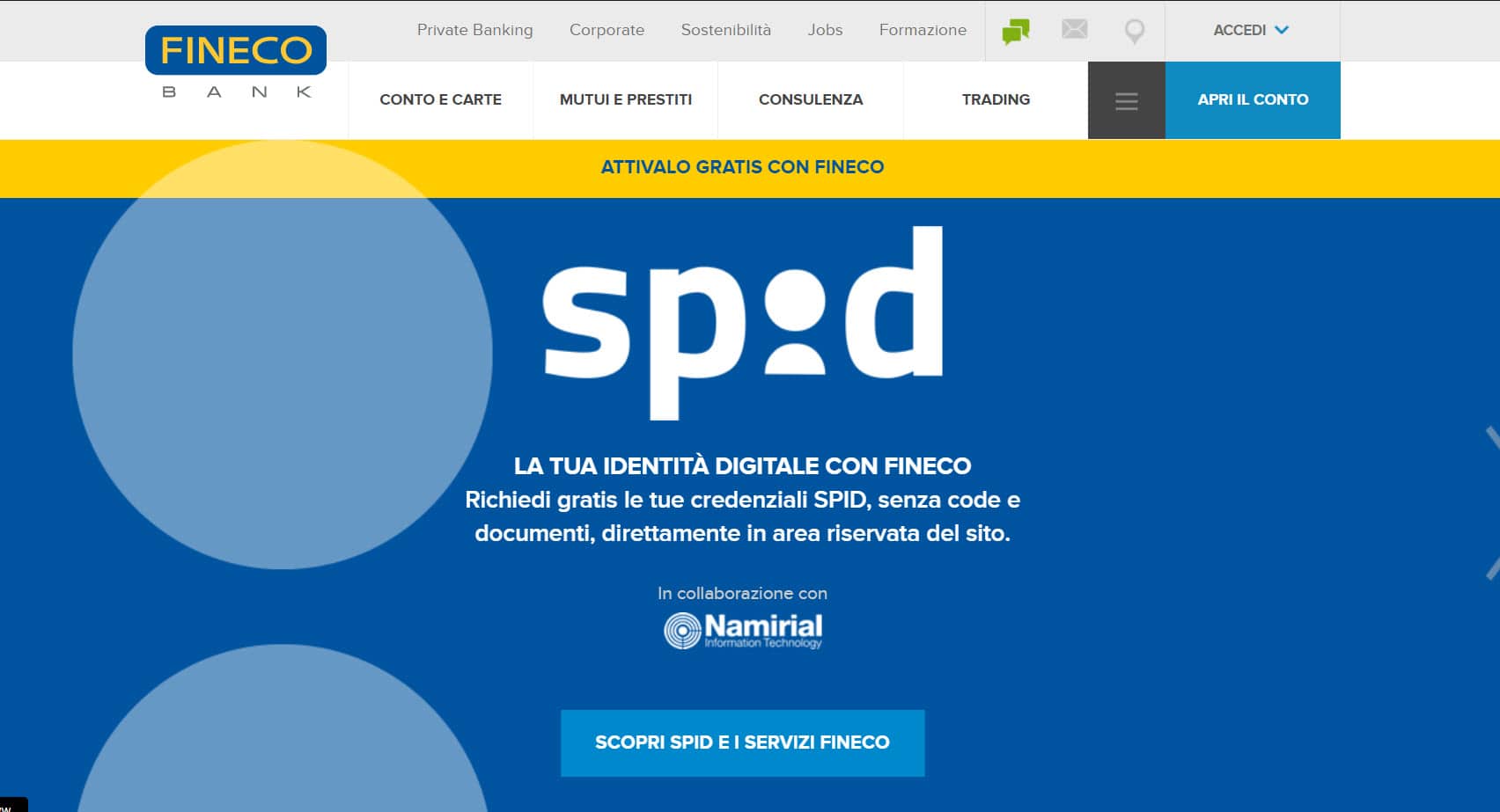 Fineco is fourth on our list of CySEC-regulated brokers. Founded in 1999, Fineco Bank boasts some excellent competitive fees that expert traders can use to their advantage. It resides in Italy, so those who use this broker have access to international markets that you cannot get anywhere else.
| | |
| --- | --- |
| Fees | $2.00 commission fees per trade, |
| Minimum Deposit | $0 |
| Deposit Methods | Wire transfer |
| Speed of Withdrawal | One to three business days depending on the withdrawal method |
| Spread Ranges | 1% |
| Leverage Options | Leverage up to 100:1 |
Fineco Bank is a broker that has a long, long track record. They have a history of keeping money safe in their trading system, and their regulation by CySEC simply elevates their prestigious status. Traders who utilize Fineco can rest easy, knowing that their finances are in safe and capable hands.
Fineco Bank offers low fees when buying and selling shares. They are easily one of the cheapest platforms available for traders. Both new and experienced will find that the costs they face are insignificant compared to those of other companies.
Overall, Fineco Bank is a solid choice because of its low fees. It has a background that you can count on and a mobile platform that is at the top of its game.  Though it is not the most user-friendly on this list, experienced traders should have an easy time using this broker to their advantage.
Let's go over a few of the pros and cons of Fineco Bank:
| | |
| --- | --- |
| Pros | Cons |
|  Low fees for the most part |  You can only use bank transfer for depositing |
|  Access to quality mobile trading platforms |  Lacks user-friendly ability compared to competitors |
|  Access to portfolio management tools |  There aren't very many educational tools |
Fineco Bank is the oldest broker on this list. They run a clean business that is highly regulated. Over the years, they have built their customer database substantially. Though there are certainly a few flaws with its system, Fineco Bank is a great CySEC broker that offers trading in many different countries.
5. Libertex – CySEC Broker Review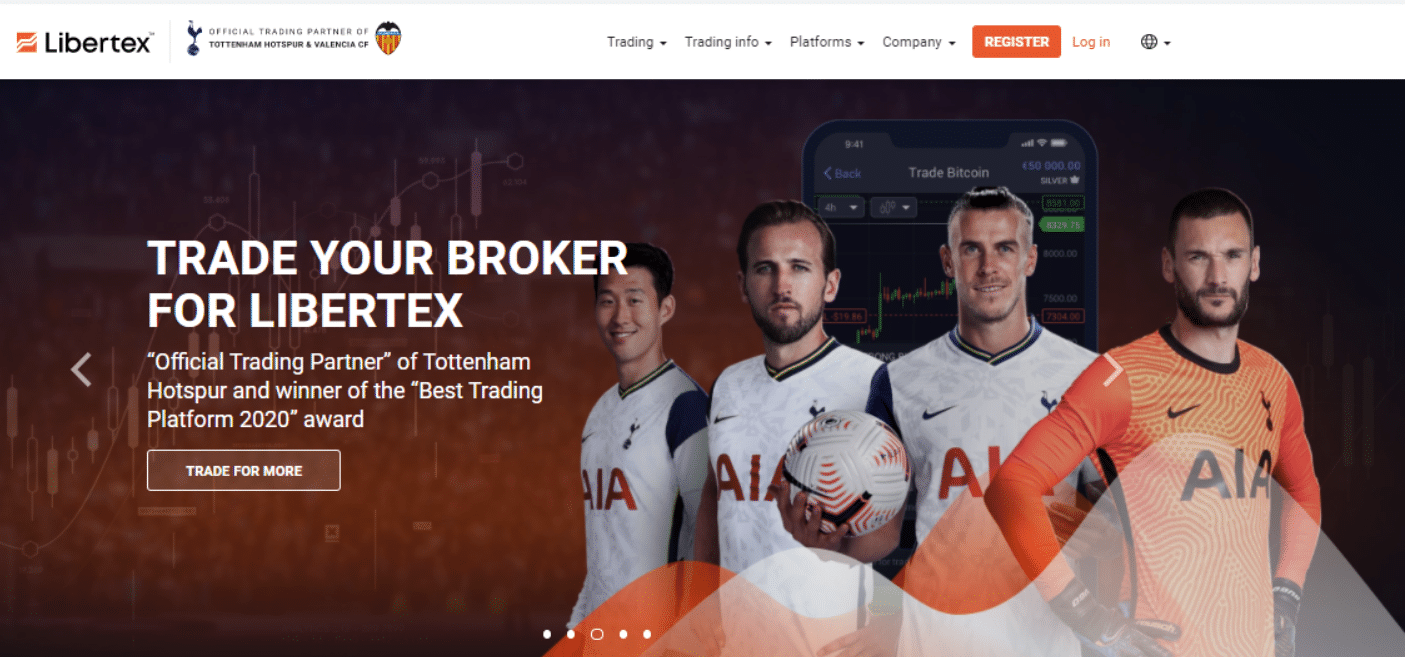 Libertex is the final CySEC broker on our list. Though they are last, they are most certainly not least. Libertex was established in 1997 and has attracted over 2.2 million customers around the world. Its regulation by CySEC means that traders around the globe feel safe giving their investments to this broker.
| | |
| --- | --- |
| Fees | Transaction fee, withdrawal fee based on method, inactivity fee after 180 days with a balance of less than $10,000, overnight fees at the end of a trading day |
| Minimum Deposit | $100 minimum for brand-new users |
| Deposit Methods | Credit/debit, Skrill, Neteller, bank transfers, Sofort, P24, Rapid Transfer, Multibanco, Trustly, GiroPay, iDEAL |
| Speed of Withdrawal | One business day regardless of the method |
| Spread Ranges | No spreads |
| Leverage Options | Leverage up to 1:600 |
Libertex is a unique and trustworthy site. You will have access to many assets with this broker, including stocks, cryptocurrencies, and ETFs. You can sign up for the platform within minutes safely and effectively. All you need to do is pay the minimum deposit, and you can begin your trading journey.
Libertex has a critical asset that sets it apart from competitors. It is the only broker that charges a fixed trade commission rather than dealing in spreads. You will be able to understand precisely what you need to pay rather than crunching numbers with confusing spreads. For the spreads that do exist on this platform, they are much smaller than those of competitors
The fact that Libertex is regulated by CySEC makes a huge difference. This commission is well-respected, and many people seem to flock to Libertex solely based on that.  They are up-front about everything that they do and even keep client money in a segregated account to keep it as safe as possible.
Let's go over a few of the pros and cons of Libertex:
| | |
| --- | --- |
| Pros | Cons |
|  No spreads |  Very few markets can be used |
|  No deposit fees |  Unclear on commission fees |
|  Quick processing |  Not as clear as other competitors |
Libertex may be the last CySEC broker on this list, but it is certainly not the least. It's a simple platform to use whether you are a beginner at trading or an expert. Its high regulation makes it very safe, and it only charges commission rather than the usual spread fees. Out of all the CySEC brokers, Libertex is one of the best to use.
CySEC Brokers Fees Compared
Now that we have laid out all the top CySEC Brokers, we should look at the fees. Extra costs added to your account can often make all the difference when you are attempting to find the right broker. They can be good, but if they charge you for everything, they are not worth it.
When we compare all the fees, we can see which CySEC broker appears to have the best ones overall.
When we look at the fees in all these brokers, we can note a few items. Some of these include:
The brokers that have no commission fees.
The brokers that do not have to deal with the spread.
The brokers that have conversion fees.
The brokers that have overnight fees.
Comparing all these fees, it appears that eToro and capital.com come out on top. Neither of them has commission fees, which is vital to a trader that operates daily.
Libertex is also excellent, as they do not charge their traders with spreads. However, it is not as easy to understand as the other ones. Commission fees are vital to pay attention to when trying to find the best CySEC broker.
CySEC Brokers – All You Need to Know
Now that we have gone through our list of the top five CySEC brokers, you might still have a few unanswered questions about what CySEC brokers are. We've gone over the fact that they are highly regulated by Cyprus Securities and Exchange Commission. What does that mean? What rules are they entitled to follow?
Here, we will talk a little bit more about CySEC brokers. We will cover critical information that we have not talked about yet, and make sure that you are clear about this form of regulation on platforms that traders frequently use.
What Are the CySEC Regulations?
You might wonder what regulations CySEC brokers are required to follow. What are they doing to keep traders safe? There are quite a few rules that CySEC uses to ensure that those investing their money into the site feel safe and secure doing so.
Some of the regulations include:
Requiring brokers to send yearly audit reports that are done by certified auditors from a third party
Requesting that brokers protect their traders from broker insolvency and bankruptcy under the ICF
Declaring that clients must have a way to recover finances if something goes wrong
Stating that CySEC-regulated brokers need to regularly check and adhere to regulations brought forth by CySEC and the MiFID
Deciding that brokers cannot promote themselves in a manner that is false or dishonest
These are some of the core regulations that CySEC puts on the brokers that it oversees. Each of these works to make the broker reputable. These rules might seem strict, but they keep CySEC brokers quality and usable in a time where there is so much deception on the internet.
Are There Other CYSEC Regulated Brokers?
We went over a few of the top CySEC brokers that traders can use on the market today. You might wonder if any more brokers are regulated under this company.
Many CySEC-regulated brokers operate around the world today. Some of the other ones that exist include:
FXTM
Fpmarkets
Pepperstone
BDSwiss
Axiory
There are many, many others. CySEC covers a lot of ground and has many brokers that operate under its regulations. You can feel safe using any broker that is regulated by CySEC.
What Happens if a CySEC Broker Breaks Regulation?
Sometimes, there may be a circumstance where a CySEC-regulated broker does not follow regulatory requirements. This issue might become noticed by a customer or by CySEC themselves. What happens then?
If a CySEC broker breaks regulation, they face:
Suspension from a country or service
A hefty fine that could put them out of business
A loss of the regulation by the regulatory committee
Most brokers will avoid this if they can, as the result can be disastrous. Being regulated by CySEC is a badge of honor. Having the regulation revoked might drive away customers. Having the broker suspended is another potential consequence, which can also push away business.
If a broker breaks a rule, they must face the reactions of the regulatory branches and deal with what comes next. They may need to change their business strategies or start over from scratch.
Key Factors to Choose the Best CySEC Broker for You
There are a few key factors that you should note when trying to decide what CySEC broker is right for you. These can help you figure out if a broker is a good choice for you or if you should move on to a different one.
Go through each of these carefully. You can always test your luck with each broker, but these factors will help make your best choice clear.
Methods of Depositing
CySEC brokers that accept multiple depositing methods are easier to work with when trying to put money on your account. Some only take one to three forms of payment. A good broker should at least take:
Credit card deposits
Debit card deposits
eWallet deposits
Wire transfers
If you do not see a payment method you can use on a broker, it will be hard to deposit funds. Make sure that they will accept your form of funding before you settle on them as your final choice.
Fees
You should examine the fees that a CySEC broker requires. Some of them are higher than others. Fees can include:
Spreads
Commission fees
Overnight fees
Transfer fees
Withdrawal fees
Deposit fees
There are a lot of potential fees. Each of them varies depending on the CySEC broker. You should research these in-depth before you make a final decision.
Speed of Withdrawal
The speed of withdrawal can be critical. You should see whether or not a broker requires a minimum cash-out threshold and note how certain factors can affect the time that withdrawal takes.
Longer withdrawal speeds can be a negative factor for some. If this bothers you, ensure that you understand the speed that varying CySEC brokers have to avoid slow brokers.
Markets Available
A CySEC broker with your best interests will allow massive access to markets. You can stay focused on local trading locations, but there is also a wider world out there that brokers can and should allow you access to.
With available markets, the CySEC broker should have tools that allow you to navigate these markets. You should be confident in your trading, regardless of the CySEC broker that you decide to use.
Learning Tools Provided
A good CySEC broker will provide its traders with good learning tools. This way, traders new and experienced can better themselves as they educate themselves on new methods and markets.
For an experienced trader, educational resources might not be helpful. However, a new trader will find these vital when looking for a CySEC broker that works for them.
User Experience
If a broker does not have a site or app that is easy to use, it will be difficult to utilize all broker features. You should ensure that the user experience is good when you open up the broker's site.
You can check the user experience by:
Noting how easy it is to get to different channels and markets
Seeing if the visuals inform about the market or take away from your knowledge of it
Taking note of if trading is easy or hard to accomplish
Timing how long it takes you to make an account
If it's hard to make an account and trade, it might not be the CySEC broker for you.
Step by Step Guide on Starting with a CySEC Broker – eToro Guide
Once you have found the CySEC broker that works for you, it is time to get started with them. It can be a little confusing to understand how you are supposed to begin your time as a trader with the broker that you've selected.
Below, we've provided you with a guide on getting started with your new CySEC broker. By following these steps, you will be trading in no time.
Step 1: Open Account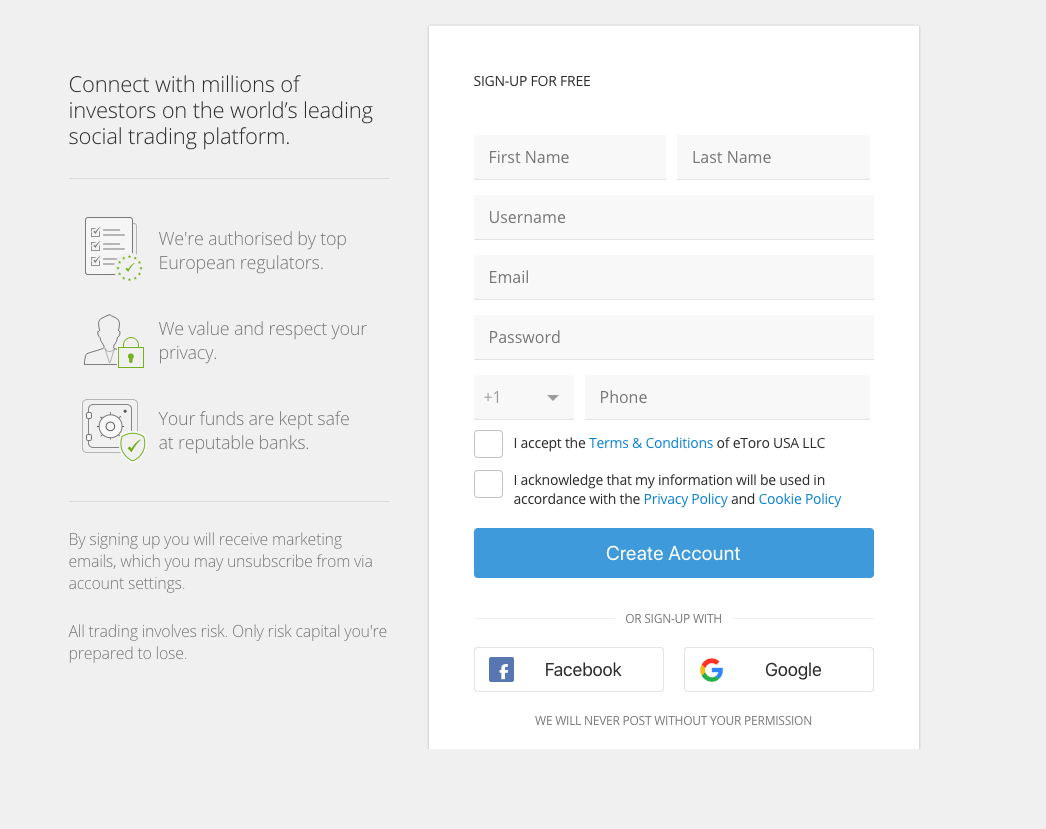 The first thing that you need to do when getting started with your broker is open an account. Most sites will simply ask for a username, password, and some confidential information. Once you confirm this information, your account should come into existence. You should expect to give the broker some personal information when creating your initial registration.
Step 2: Verify Your ID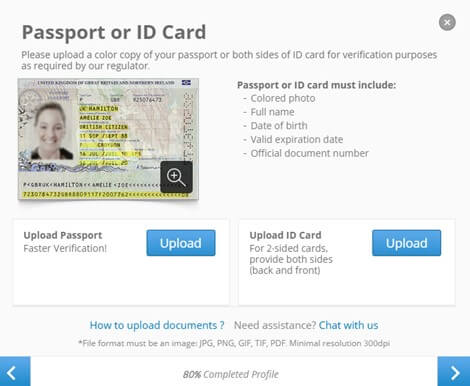 Next, verify your ID. Without this crucial step, you will not be able to transfer and utilize money on the broker platform.
Often, they will ask for a scanned photo of your driver's license, passport, or bank statement that can confirm your identity. This point is a great time to make sure that you are on one of the reputable sites that we listed. If not, do not give them your information.
Step 3: Deposit Funds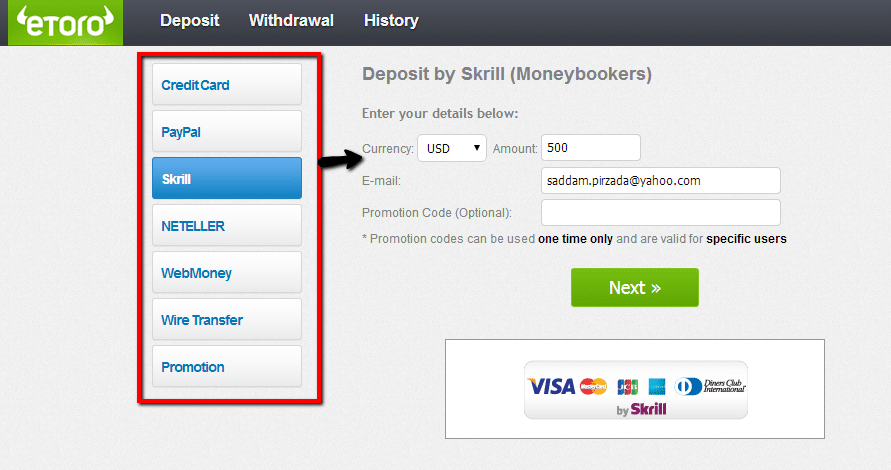 Once you have verified your ID, you can deposit funds. The way that you do this will vary depending on the broker. For some, you can use a wireless transfer. For others, you can only make use of a debit or credit card. Check the deposit methods that your broker allows and go from there.
Note the minimum deposit amount and filter money into your account accordingly. It should be safe once it is inside your registered space. For some traders, a small conversion fee must occur to deposit funds into your account. This number most commonly falls around 0.5%.
Step 4: Search for Different Markets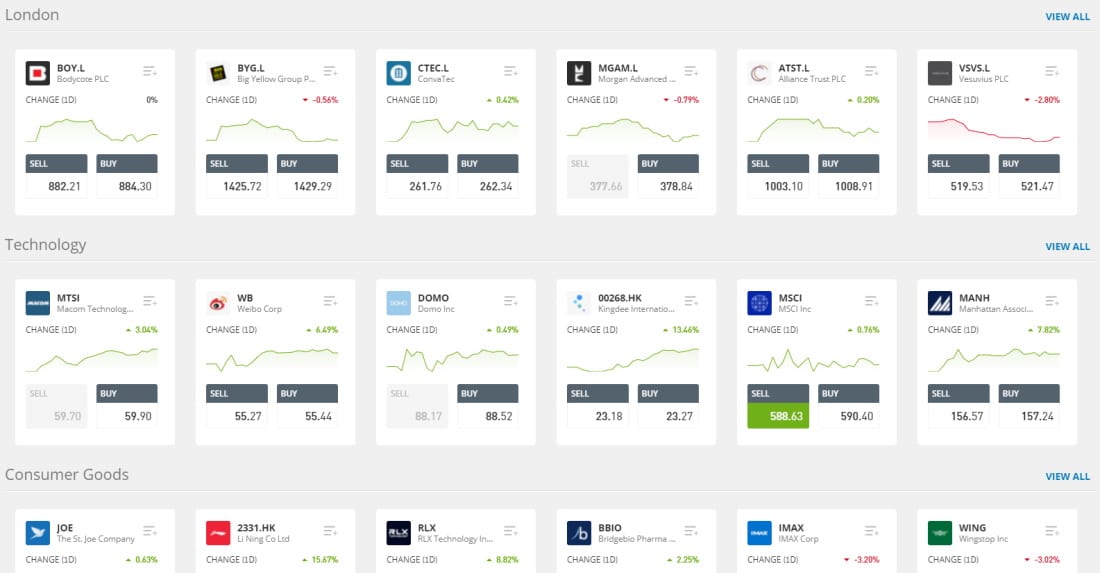 Now that you have funded your account, you can search through the varying markets. There is no set time that you are required to stay in when looking for the first time. You can take as long or as little as you need to find one that suits you.
Once you find a market that appeals to you, you are ready to take your first big step into the broker. Select an asset that makes the most sense to you and set up your trade.
Step 5: Trade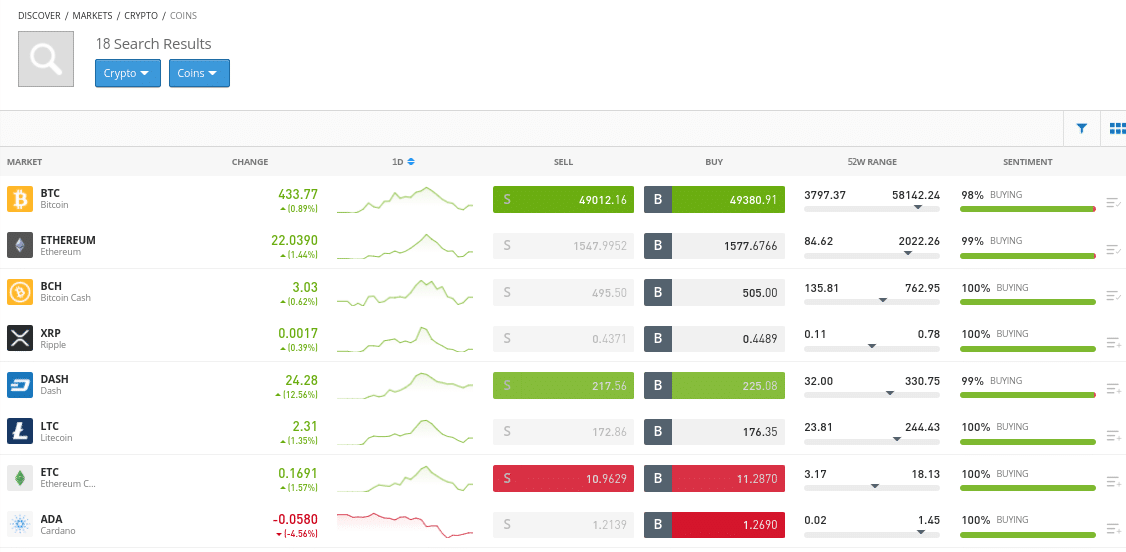 At this point, you can trade. Take care that you know what you are doing. It is not a good idea to go blindly into your first trade. You can utilize educational resources that the broker has to help along the way. Eventually, you will get the hang of it.
Best CySEC Brokers AU – Our Expert Conclusion
In our expert opinion, two CySEC brokers stand out from the crowd above. They are the best in terms of fees, customer service, and overall accessibility for beginners and experts alike. We concluded that Libertex and eToro are the best CySEC brokers that exist in the market.
Each of them has different benefits that work well for a wide variety of people.
Libertex Boasts:
A user-friendly platform that anyone can use
Spread-free services, charging a commission fee instead
Top-notch customer service
A wide variety of currency, commodities, and cryptocurrencies to be traded
Tight spreads and commissions when utilized
Libertex is a solid competitor in the world of CySEC brokers. The other competitor is eToro, which is our second selection for the best CySEC brokers.
eToro Boasts:
A platform that is much like a social networking platform
One of the best brokers for cryptocurrencies
That it allows traders to communicate with peers that are operating on eToro
That it allows free stock and ETF trading
That it permits an easy way to open an account
eToro's regulation by CySEC makes it safe to use for anyone of any experience level. A trader can feel protected making use of eToro's services.
Ultimately, you should pick the CySEC broker that works best for you. Those regulated by CySEC are safe, so you know that your money is in good hands. You should pick one that fits you based on your needs and level of trading experience.
Top CySEC Brokers Platform: eToro
FAQs
Now that you've read all about the best CySEC companies, you may have a few questions. We've answered a few below that might assist your overall experience with utilizing a CySEC broker.
If you still have questions, many online sources might be able to guide you in the right direction.
Is a CySEC regulated broker trustworthy?
What is the difference between CySEC and FCA?
Why is regulation needed for brokers?
How do I report to CySEC if something goes wrong?