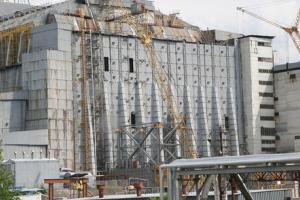 4 April 2011.
The 1986 nuclear meltdown at Chernobyl was truly a trial by fire —

and one that has now a key part of Russia's nuclear marketing message — cynical as that might seem.

In April that year, as workers and engineers scrambled to keep the plant's molten radioactive uranium from burrowing into the earth —

the so-called China syndrome —

a Soviet physicist on the scene devised a makeshift solution for containing remnants of the liquefied core.