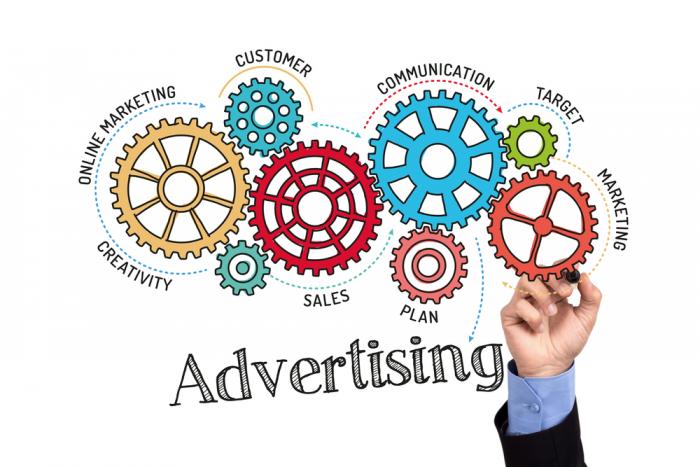 The divide between editorial and commercial, church and state in publishing traditions, is now a millstone for the industry.
That old-school separation used to mitigate in favour of strong, independent journalism. However, these days no publishing business can afford to ignore the realities of commercial content. The blurry line between advertising and editorial has never been more blurry. Commercial partnerships are the name of the media game.
It's sometimes a challenge for journalists and editors to understand this new reality.
Against that background, what does the advertising outlook promise for 2016?
It's a sector likely to be closely watched as the major players consider strategic plays brought on by upcoming changes to media legislation?
Ad sales expectations
Martin Sorrell, boss of global media group WPP, is gloomy about the year ahead.
In a recent market update Sorrell warned that clients globally were pulling back on ad spends. He wrote that in 2016 he expects to see:
"tepid GDP growth, low or no inflation and consequent lack of pricing power encourage a focus on cutting costs to reach profit targets, rather than revenue growth."
Some of WPP's agency brands in Australia include GroupM, Mediacom, Mindshare, Y&R Brands, Ogilvy, and Wunderman. A market reach provides good intelligence.
Sorrell says despite the outlook he expects a boost from the Olympics and a US presidential election (and an Australian federal election) putting marketing investment above the normal advertising share. That will be a helpful bump for Australian media players as positioning begins ahead of expected law changes. However, will it be enough?
Advertising sales teams must band together
Make no mistake, despite the recent focus on subscription models for new publishing and video-streaming services, the main income for media companies is still advertising. Therefore, whoever pulls together the best sales plan and a solid national footprint, will be most likely to do well at the forthcoming auctions.
The obvious plays have been well canvassed: Fairfax Media joining with Nine Entertainment, and/or News Corp Australia and the Ten Network. In addition, companies like Google and Facebook may be in the market for some local content. If one or both of those digital giants made major Australian purchases, they could significantly push the local industry further towards programmatic sales and continue the slide in overall ad values.
Outside of those names, it's hard to see anything but minor localised opportunities. The big combinations are the only ones that could bring a real national focus to the sales efforts and the required audience reach.
However, for any mergers to succeed long term the new entities will need to properly invest in journalism and content that can attract substantial audiences. In addition, yes. We have heard that before.
Content plays
The problem is that we are drowning in content.
The proliferation of second-rate content is creating extra downward pressure on an advertising model that relies on some level of scarcity to create demand and yield that can be priced effectively. The more material there is in the market competing for limited direct ad sales and soaking up cheap inventory on ad networks, the harder it is for the good stuff to be made.
In a 2013 essay for The Atlantic, Alexis Madrigal wrote:
"The necessity of nowness plus the professionalization of content production for the stream means that there are thousands and thousands of people churning out more crap than can possibly be imagined."
The stream shows no sign of slowing down.
However, merger deals that can offer the prospect of new content packages and combinations of material to attract audiences at scale will be attractive to some investors. More than ever, though, the pressure coming from those deals will be on editors and producers to make the packages unique and compelling viewing. Creative minds have to be sharper and faster these days.
The dilemma
Because of the volume of free material, the scarcity of money and the pressure to differentiate a product, the border for editors and producers between journalism and advertising is now a regularly negotiated and often contested space.
Editorial values are crucial to getting this right, for the benefit of all. In addition, these days that means letting go of the old assumptions about the divide between editorial and sales; understanding, and being part of the sales team's efforts.
It will probably also mean negotiating on production quality to service a demand for portable, fast-turnaround material. As all types of media migrate to web delivery, video production costs will continue to decline allowing choices for package quality and pricing.
Media publishers will be able to bundle different types of content and production quality for different types of customers, retail and commercial.
If a cheap, lightweight production team can produce as much, high-value material as a full-service broadcast team the commercial decision is straightforward.
Long-term success for Australian media companies will be built on the ability of their editorial managers and journalists to work closely and productively with their sales and marketing colleagues - building bridges rather than walls.
Media giants need advertising scale in a world drowning in content is republished with permission from The Conversation