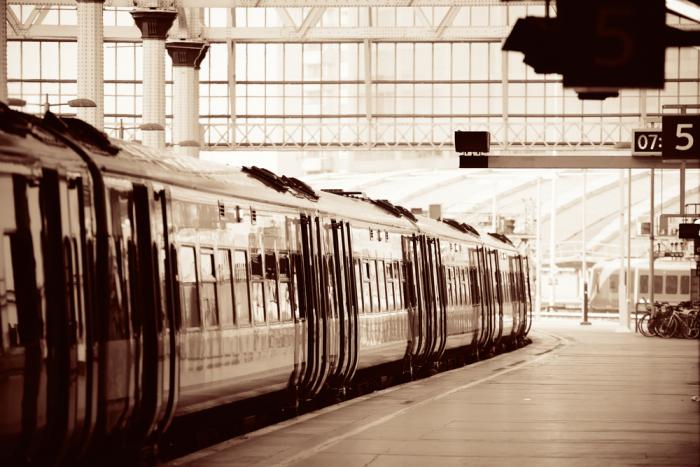 Complaining about public transport might seem as English as moaning about the weather. Moreover, it is not very British to shout about success. Therefore, what follows might seem odd, but here it goes: Transport for London leads the way as an effective transport authority. There, said it. In addition, it does so by building popular and political consensus around the importance and urgency of transport investment. Systematically, the city reliant on Victorian suburban railways and a Georgian underground railway increases its fitness to cater to the demands of a growing 21st-century city.
Transport for London has succeeded by creating an integrated transport authority from the fragmented patchwork of services it has inherited piece by piece since 2000. Today, 30m journeys on TfL's network happen every day. A testament to the TfL model is that both Sydney and Auckland adopted many aspects of it. Here are six lessons from its success that other cities can follow.
1. An integrated network
Under the iconic TfL brand, different public transport modes integrate to provide end-to-end services. Unlike other transport authorities, TfL also manages the main roads and streets in London, as part of which it is in charge of cycling, taxi and mini cab regulation, traffic signalling and congestion charging.
A testament to the successful integration of the different types of transport on offer is the significant growth in public transport usage, in particular bus services. Since 2003, the percentage of car users has dropped by ten points. In addition, the success of cycling policies and campaigners' efforts reflects in the rapid increase in cycling uptake.
2. Easy to use
The transport system has become easy to use with the introduction of smart ticketing in the shape of the Oyster card in 2007 and cashless payment cards in 2014, allowing people to use their debit and credit cards.
By making data on their services openly available to app developers, many transport apps for London make the use of the network easy and accessible. Clear network maps at stations and street maps across the city make getting around easier and more hassle-free.
Since TfL was created in 2000, investment in the system has created a more reliable and safe system. For example, on London Underground reliability has improved significantly, with the excess journey time due to delays reduced by 40% since 2000. Clean and staffed stations create a safer and more welcoming environment for passengers to use.
3. Strong leadership
Key to TfL's success is having a vocal and charismatic mayor to champion the transport agenda and secure political and financial support for it. The Mayor of London chairs the TfL board and currently spends £11bn – two-thirds of his annual budget – on transport via TfL. This is three times more than on policing and 21 times more than on the fire brigade. TfL's revenues from fare and advertising cover only half its costs. To bridge the shortfall TfL relies on grants and borrowing. For these it is vital for TfL to drum up support across the political spectrum. Cross-party support ensures long-term funding security. It allows the transport authority to plan into the future and reduces the risk of projects stopping midway through.
As a directly elected, executive mayor, London's incumbent holds significant power. He has both the mandate and authority to realise his vision for the city's transport. Without it, policies such as the congestion-charging scheme in central London may not exist. The potential downside, however, is that more contentious projects (the Emirates-sponsored cable car and the garden bridge spring to mind), both celebrated by the incumbent mayor, Boris Johnson, and supported by TfL funds can also gain traction.
4. Unlocking potential
Transport is key to realising the mayor's vision for London as a whole. With statutory responsibility for transport, land use, and economic development, the three are interdependent. Transport develops in a way that unlocks new development sites and facilitates the continued growth of the city's industries.
The Olympics marked a shift in this thinking. TfL was no longer in the business of just transport service provision – instead, its role evolved to be part of wider mayoral objectives, whether to promote London as an attractive business centre, a liveable green city – or to tackle the housing crisis. By promoting its supportive role in the delivery of wider objectives, TfL becomes a key player in shaping London and strengthens its position for funding and involvement.
5. Thinking strategically
Transport for London's role is a strategic planner rather than an operator. With the exception of London Underground, wholly owned and run by TfL, the network runs on a concession system: TfL plans and manages the network, while private companies run the service.
For example, Transport for London will stipulate a bus services' route, frequency, and service hours. The private company will run the buses, employ the bus drivers, and supervise the depot for a fee. London will carry the revenue risk, the risk that fare income will not cover the cost of the service provision. By taking on that risk, TfL reduces the cost of the service provision. All buses, the Docklands Light Railway and the London Overground provide in this way.
Even though TfL does not run the service, TfL branding is on all concessions and worn by staff to present an integrated and recognisable network to the passenger.
6. Building on its successes
Transport for London seeks to take over more of the transport network within the Greater London boundary. Building on the success of the Olympics and London Overground, TfL is campaigning to take over more of the rail network in Greater London. A recent report indicates how much of the Greater London rail network TfL may take over:
In the immediate future TfL has set its sights on routes terminating outside the authority boundary in neighbouring counties of Kent and Surrey, southeast of London.
TfL's London Overground provides a good model for further suburban rail takeovers. For just over £1 billion, a neglected urban railway infrastructure combined to create an orbital network. The route boasts high passenger satisfaction levels, which reflect the investment in clean, well-staffed, and safe stations fully integrated into the TfL transport network. Since TfL took over in 2007, passenger numbers have increased fivefold – from 2.5 million to 13.5 million.
There is clearly a lot to learn from TfL's success.
Six things other cities can learn from Transport for London's success is republished with permission from The Conversation