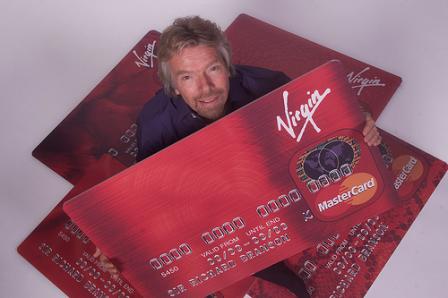 There is a new bank on UK's High Street. While Virgin Money has been around since 1995,the company only came into serious prominence when it finalised the deal to acquire troubled bank Northern Rock on the 1st of January this year. But will the deal to take over Northern Rock be a good result for the public who bailed out the bank during the financial crisis? And what impact will Virgin Money have on the UK's banking sector?
On the 1st January 2012, the sale of Northern Rock to Virgin Money was completed, signalling the arrival of a new bank brand on the UK high street. Virgin Money, as part of the wider ecosystem of Virgin companies, could really shake up the UK's banking sector and, possibly, provide a serious challenge to the big players who currently dominate the country's retail banking.
Jayne-Anne Gadhia, Chief Executive Officer at Virgin Money, comments on the deal to take over Northern Rock:"It is the outstanding fit between the two businesses that will allow us to create a strong, stable, growing and profitable business for the future. We are aiming to build a true banking alternative for the UK consumer, one centred around our ambition to make everyone better off."
Virgin founder Sir Richard Branson says: "Our entrance into the world of banking reminds me of the excitement of the early days of Virgin Atlantic more than 27 years ago. It's another massive milestone in the history of the Virgin Group and one where we can make a real difference to the market…
"Banking is a serious business. At the end of the day, you're dealing with people's money, day in, day out, looking after their savings, lending them money for mortgages, handling their salary and more. So it's crucial to get the basics right."
So what is the background to Virgin Money's entrance into high street banking? Is the deal to take over Northern Rock a good result for the public who bailed out the bank? And how can Virgin Money shake up the UK's banking sector?
A Short History of Virgin Money
Sir Richard Branson founded Virgin Money, originally entitled Virgin Direct, in 1995, establishing it as a UK-based bank and financial services company under the wider umbrella of the Virgin Group. The bank became a pioneer of index tracking, offering a value Personal Equity Plan on to the UK market, and went on to expand its international operations at the start of the 21st Century. Virgin Money purchased the Church House Trust in 2010, and subsequently received a UK banking licence. In November 2011, Virgin Money announced that it would purchase Northern Rock; the deal was completed on 1st January 2012.
A Good Deal for the Taxpayer?
In 2008, the Labour government bailed out the failing Northern Rock to the tune of £1.4 billion. At the time Virgin Money was one of the principle bidders to take over the bank, but the Labour government decided nationalisation was the best option, and in effect British taxpayers became the owners of Northern Rock.
Four years on, Virgin Money has successfully acquired Northern Rock's retail section. According to the Guardian's City editor Jill Tenor, "the full purchase price could reach £1bn if certain criteria are met and Virgin is able to fund part of the deal by realising excess capital accumulated by Northern Rock, which has been split in two to facilitate the sale. The taxpayer continues to own Northern Rock Asset Management (NRAM), which contains mortgages and loans from the government that were used to keep it afloat four years ago." Regarding NRAM, Tenor also says that, "the bad bit of the Rock still exists and has been merged with the nationalised mortgage book of Bradford and Bingley to create something called UK Asset Resolution (Ukar). Essentially it is in run off so the loans and guarantees from taxpayers get slowly paid off as people pay off their mortgages."
So is this a good deal for the taxpayer? The current Conservative chancellor George Osborne believes it is, stating "the sale of Northern Rock to Virgin Money is an important first step in getting the British taxpayer out of the business of owning banks. It represents value for money; will increase choice on the high street for customers and safeguards jobs in the North East."
Robert Peston, the BBC's business editor, speculates on Twitter that "the sale of Northern Rock is sensible if you believe a) it will be managed better in private sector; b) it will stimulate competition."
Virgin is buying Northern Rock for an initial £747m, plus a possible £250m later, meaning the taxpayer stands to lose £400m and £653m on the original £1.4bn bailout. Nevertheless, London Evening Standard columnist Nick Goodway asserts that this is the best outcome for the public:
"On the face of it Virgin has got a great bargain. The taxpayer has lost almost £500 million from the £1.4 billion it pumped into the good part of Northern Rock. Virgin gets what it wants for less than it originally offered. But that is to ignore what has happened in the banking industry over the last three-and-a-half-years. Undoubtedly if Chancellor Alistair Darling had accepted Virgin's 2008 bid rather than nationalising it, we the taxpayer would have been in there bailing it out again within months. That would have cost even more and we could potentially have ended up with nothing. Be grateful for the £1 billion."
Related: UK's Alarming Apathy Towards Its Banking Sector's Criminality
Related: New UK Bank Rules: US Looks Even More Pathetic
A New Presence in High Street Banking
Chief executive Jayne-Anne Gadhia says the great thing about the business combination of Virgin Money and Northern Rock "is that the two businesses lock together very well. Virgin Money has credit cards, insurances and investments, and Northern Rock has mortgages, savings and current accounts."
The merger means that Virgin Money now provides the full range of banking services - current accounts, savings, loans, credit cards, mortgages, pensions, insurance and investments – whilst bringing a new attitude to high street banking. Branson explains the company's approach: "Banking in the UK needs some fresh ideas and an injection of new competition. Virgin has a history of entering new sectors to improve service and provide value for customers. We plan to do the same in banking."
Branson feels that customers "simply want a fair and honest bank that works. That's why there'll be no 'casino banking' part of Virgin Money, no unnecessary risk taking, no fancy stuff. Our approach to banking will be the same as our approach to air travel. Safety first."
Virgin Money will soon be operating out of Northern Rock's 75 UK bank branches, which are to be rebranded as Virgin Money Stores, each designed as a "bright, relaxed, comfortable environment to come and sort out money matters, quickly and easily." In addition to the Stores, plans include the creation of Virgin Money Lounges in five cities - Edinburgh, Newcastle, Norwich, Manchester and London. These Lounges are open to customers and their guests to drop-in to speak to advisers, use the internet, read the papers, or to simply relax and enjoy complimentary refreshments. Branson has also suggested that he would like to open bank branches in the UK railway stations that Virgin Trains operates.
For many years the 'big four' banks - Barclays, HSBC, Lloyds Banking Group and Royal Bank of Scotland – have dominated UK retail banking, a situation that has remained largely unchanged since HSBC's takeover of Midland Bank in 1992. The recent financial crisis has shaken the public's trust in banks – practices and institutions that once seemed set in stone now look far more vulnerable to change, and consumers are increasingly willing to move their money and custom to new banks. The introduction of a new bank with Virgin's attitude and innovative approach to business has the potential to shake things up, and it will be interesting to see how other banks react to this new competitor.
Related: Innovate Or Else! Why Global Finance Needs A Supply Chain Revolution: Andrew Sheng
Related: Europe's Old Bank Business Models Are Obsolete: Gene Frieda
A More Rewarding Kind of Banking
Compared to other countries such as Australia and the US, rewards programs aren't so popular in the UK, but Virgin Money could change that.
Virgin Money customers enjoy discounts on a range of Virgin products and service, and the company has used its retail muscle to negotiate a variety of attractive offers from other partners. Discounts of up to 50% are available including holidays and travel with Virgin Holidays, Virgin Trains and Holiday Autos; home, family and health products such as Virgin Active, Virgin Wines, Virgin Life Insurance and Virgin Pet Insurance; and entertainment with Virgin Books, Virgin Balloons and Virgin Experience Days.
Customers who use Virgin credit cards can join an exclusive discount scheme, earning points on spending and redeeming them for savings on a huge selection products and services from Virgin and its partners. Virgin Atlantic credit cards provide access to Virgin's Flying Club, allowing customers to earn and redeem points for flights, hotels, rentals, other travel services, shopping rewards and much more.
The Virgin brand encompasses such a variety of products and services that new customers could easily be tempted to switch their loyalty to Virgin Money and enjoy all the discounts and benefits the company offers. If this does have a significant impact on where people choose to do their banking, the other main UK financial providers could try to get in on the action, effectively triggering a 'rewards war'.
The Financial Times comments (subscription required) that "the impact of a new challenger to the dominant banks should improve competition on the high street – making it likely that savers and borrowers will see rival providers respond with new deals in the next few months." Heightened competition and greater choice should be beneficial to consumers, and the strength of the brand could give Virgin the edge as a genuine alternative to the big players in the UK's high street banking.
Contributed by FinanceChoices.co.uk, an up-and-coming financial product comparison website based in the UK that has reviewed both Virgin Money and Virgin Atlantic credit cards.