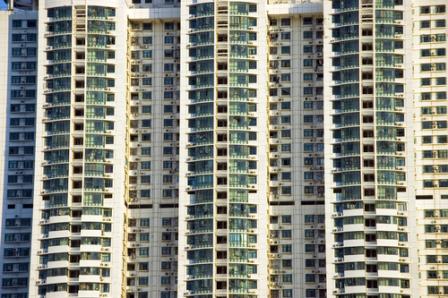 For three decades, China's reform and opening-up policies led to unprecedented economic growth, as well as the creation of first-tier megacities particularly along the coastal regions. China has in recent years contemplated a grand plan to make urban residents of 350 million Chinese villagers. It's a tall order and at stake is nothing short of China's future.
When I recently visited Chongqing, the megalopolis of the southwest which already has more than 30 million inhabitants, the sprawling urban mammoth was filled with massive construction projects.
China's future no longer depends only on the first-tier megacities in the coastal regions. Today, the urban growth momentum is in the mainland's second- and third-tier megacities. Despite substantial medium-term challenges, China's short-term outlook will be supported by the wave of reforms that Premier Li Keqiang has promised - particularly the impending urbanisation plan, and the highly anticipated reform of the hukou, or household registration, system.
For three decades, China's reform and opening-up policies have contributed to unprecedented growth, from Guangdong's urban centres of Shenzhen, Guangzhou and Dongguan, to primary cities such as Beijing and Shanghai.
In the past decade, the success of these first-tier megalopolises has spilled over into second-tier cities from Chengdu and Tianjin to Dalian and Shenyang. At the same time, third-tier cities like Fuzhou, Ningbo, Harbin and Wuxi are following in the footprints, along with fourth-tier cities.
Related: China's Rise As An Economic Power: Dan Steinbock
Related Infographic: Red Money – China's Wealthiest People, Companies & Cities
Nonetheless, there is a growing consensus that the old urban growth path is unsustainable. Led by Li, China's leadership believes that the new urbanisation should achieve lower urban density, support conservation, and attract more foreign and private investment.
The proposed "new-type urbanisation" is also likely to mean greater recognition for some 260 million migrant workers as urban residents. The issue can no longer wait. By 2030, the overall floating population, most of whom are rural migrant workers, could exceed 300 million.
Related: How China Can Address Its Economic Challenges By 2030: Justin Yifu Lin
The new plan hopes to accelerate the reform of the hukou system, especially in small and medium-sized cities. The proposed initiatives are predicated on substantial administrative, land and financing reforms. What is at stake is China's medium-term future.
Some 15 million rural people move to Chinese cities annually. Each wave contributes a massive injection to growth.
Today, urban China is expected to expand by some 350 million people between 2005 and 2025. It will take an estimated 100,000 yuan (HK$125,600) to urbanise a single rural resident in large cities; in small cities, the costs will be lower. At one extreme, then, the conversion of 350 million people could amount to 35 trillion yuan.
On the mainland, the hukou system is seen as increasingly unfair. In the West, it is often perceived as a human rights issue and thus there are calls for it to be changed swiftly. In view of current realities, a rapid end to it by, say, urbanising all current migrants within a single year would cost most of China's annual gross domestic product and wreck the economy. And due to the mainland's driving role in global growth, it could trigger a worldwide depression.
Unsurprisingly, pragmatic reformers advocate a gradual approach. In that case - say, in 10 to 20 years - the central government might first admit university graduates as permanent residents, with a Shenzhen-like points accumulation system. In the next stage, skilled workers would gain an urban household registration. Finally, semi-skilled migrant workers would get their registration.
This gradual approach is predicated on a growing - and healthy - economy; that is, new job creation, increasing prosperity and rising middle-class consumption.
If, however, the transition from investment-led growth to consumption moves too slowly, or new job creation proves inadequate, the new urbanisation would have to cope with urban slums, as Latin America does, or instability, as in the Middle East.
In the past few years, the State Council has explored policies that would encourage migrants to live in small and medium-sized cities, whereas permanent residency would be made difficult in the largest cities. While the goal is to avoid urban overexpansion, such proposals ignore the fact most migrants are in big cities because that's where most jobs are.
Related: Ant Tribe: China University Grads Not Finding Jobs
So how should China urbanise? Should Beijing support large urban agglomerations or small ones? Or is the optimal approach somewhere in the middle?
Recently, McKinsey and other consultants have extrapolated an array of possible urban futures for China. They suggest four generic alternatives.
In the "fragmented whole" scenario, growth would be highly distributed. With minimal central co-ordination, there would be little cost efficiency or economies of scale. In that sense, it could represent the worst of the possible urban worlds.
In the "small is beautiful" scenario, the goal would be "townisation"; a big China of medium-sized cities. Clustering would bring optimal economies of scale, but cost efficiencies would be low. To many in Beijing, it is a socially attractive option, but its economic costs could prove prohibitive.
Related: China's Local Government Debt Is "Out Of Control", Warns Auditor
Related: IMF Lowers China Growth Forecast to 7.75%, Issues Warning on Debt
In the "big is beautiful" scenario, the megacities would drive China's urban expansion. This scenario would be characterised by high economic cost efficiencies but might come with the kind of social costs that big cities in the West know only too well.
Finally, the "strong centre, strong local" scenario would translate to a hub-and-spoke model. In this case, both economies of scale and cost efficiencies would be optimal, ideally. In practice, it would be challenging to implement.
By early autumn, Beijing is expected to launch plans for this "new-type urbanisation". To ensure relatively strong growth prospects, these plans should be sustainable, include a practical hukou reform proposal and provide an actionable urban future for China. It's a tall order.
By Dan Steinbock
Dr. Dan Steinbock is Research Director of International Business at India China and America Institute (USA) and Visiting Fellow at Shanghai Institutes for International Studies (China) and the EU Centre (Singapore).
This commentary first appeared in the South China Morning Post on June 22, 2013 as "Dreams of an urban China".
Get more special features in your inbox: Subscribe to our newsletter for alerts and daily updates.