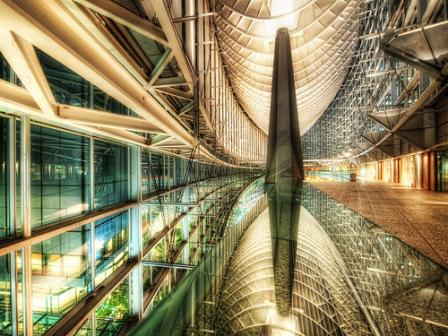 Gone are the days of cheap labour in Asia. Asia is moving beyond being a manufacturing hub of the world to its next stage of growth driven by innovation. But can Asia, as a whole, successfully navigate a shift away from localising products to wealth creation via innovation, invention and intellectual property?
Asia is moving beyond being a manufacturing hub of the world to its next stage of growth driven by innovation, said attendees and speakers at the Techventure 2012 conference in Singapore.
While the previous wave of innovation in Asia saw the number of R&D centers from multinational corporations in China and India grow nearly four times from 557 in 2001, to 2,009 in 2010, according to research from India-based consulting firm Zinnov, this was largely due to companies seeking to hire pools of cheap engineers, and to situate their R&D centers in growth areas in the emerging markets.
But rising costs of skilled labour in Asia in the past three to four years, have forced companies with R&D centers in Asia to move up the value chain, shifting their focus away from localizing products created in the West, to local product development and the creation of intellectual property.
Related Story: Asia's Wake-Up Call – Is The Export-Oriented Model Dead? : Stephen S. Roach
Related Story: Development, But At What Price? Lessons from the Happiest Place in Asia

John Wu, , the former Chief Technology Officer of e-commerce website Alibaba and a co-founder of F&H Fund, said:
Before in China, you didn't need much technology or innovation to be successful in business. All you needed was courage and brute force to take advantage of the cheap labour and government subsidized land. But the cost advantage in China is eroding.
Challenges for Asian Innovation
Intellectual property litigation between Chinese companies has gone up "hugely" over the past three or four years, said Professor David Llewelyn, Deputy Dean at the School of Law in the Singapore Management University. But it has less to do with a maturing intellectual property system, and more to do with protecting market share.
"It all boils down to self interest," said Wei Hopeman, Managing Director at Citi Ventures Asia-Pacific, explaining that companies were not willing to protect foreign intellectual property rights, but were keen to protect their locally produced content and technology.
Gaps also remain in the Asian-wide technopreneur ecosystem.
"You need a more collaborative effort on a wider front, in order for innovation to push through," said Kenny Lew, Founder and CEO of Entreport Asia, a Singapore-based business connector for global technology firms. Pushed by the need to continue driving growth through innovation, he sees firms becoming more willing to adopt open innovation, which is essentially collaboration on R&D with external parties, when they would traditionally develop from within.
"For Southeast Asia, the challenge here has been the ability to access the market. The market here is relatively fragmented. So what we lack is not the hard infrastructure but the soft infrastructure. Soft infrastructure to connect the talent, the market," said Foo Jixuan, Managing Partner of GGV Capital.
Related Story: Can Companies Overcome Asia's Digital Media Challenge?
Related Story: How Technology Is Revolutionizing Services: Jeffrey D. Sachs
Singapore Inc.
At the forefront of the Asian startup scene is Singapore, a country known for strong government support for its technology industry and its high level of efficiency. S$16 billion (US$13.2 billion) has been set aside for R&D funding between 2011 and 2015 through the economic cycles, underscoring the government's commitment to innovation, said Singapore's Deputy Prime Minister Teo Chee Hean in his opening speech.
Efforts by the Singapore government to attract innovations have attracted companies like Rolls-Royce to set up shop in the city-state. The UK-based manufacturing firm rolled out a S$700 million (US$575 million) campus at the Seletar Aerospace Park in February this year, which will manufacture wide core fan blades and its fuel efficient Trent engines for the first time outside the UK. It also announced a collaboration with A*Star, Singapore's lead government agency for scientific research in June and projected that it would contribute 0.5 per cent to Singapore's Gross Domestic Product (US$1.4 billion) by 2015.
According to Rolls-Royce's Chief Scientific Officer Paul Stein, a large part of the company's decision to site the aerospace park, its biggest facility in Asia, was due to the government's pro-innovation policies and its focus on technology and technical training.
Stein said that the company, which spent close to US$1.5 billion, or roughly 10 per cent of its revenue in 2011 on R&D spending, was diversifying its R&D into Asia to support its growth in the region, and to tap into the local talent base. But this would not be at the expense of existing R&D centers in the US and Europe.
"We still have an order book about 6 times our annual turnover. The world aerospace market remains very buoyant. Largely because with fuel prices increasing, airlines are very keen to swap their old fleets for more efficient fleets... so far we are largely bucking the trend of a global downturn," Stein said on the sidelines of the conference.
Another selling point of Singapore Inc is its small size, which forces local startups to move beyond the island's borders into a pan-Asian market, said Amit Anand, founder and managing partner of Jungle Ventures, a Singapore-based investment firm which launched its S$10 million (US$8.2 million) fund at the conference.
The country also ranked first in terms of intellectual property protection, as well as in the "ease of doing business" indicator in PWC's Cities of Opportunities report this year.
More Chaos Needed
Yet Singapore's reputation for being an ultra-organized and ultra-conservative country that leaves little room for chaotic creativity — a necessary element for entrepreneurship —is persistent.



Last week, the government banned local satirical film Sex.Violence.FamilyValues, on the grounds that it contained offensive racial remarks. Earlier this year, police arrested a local street artist nicknamed "Sticker Lady" for vandalism, after she allegedly painted the words "My Grandfather Road" on roads around Singapore, purportedly in a mischievous reference to the city-state's founding father, Lee Kuan Yew.
Both incidents sparked public outcries. People who attended the film premiere before the ban were shocked at the decision as the "racist" dialogue in the script was meant as satire. The arrest of "Sticker Lady" led to a petition calling for leniency, signed by 14,000 people and even spawned a series of copycat slogans on social networking sites.
"In general, people in tech are not so organized, they're a lot more casual and it doesn't require a huge area of space.... I hope to see Singapore more disorganized and laid back," said Gary Wang, founder of Chinese video-sharing website Tudou when asked what advice he would give Singapore Inc.
Related Story: Disruptive Innovation: Fuelling the Growth of Emerging Markets: Javier Santiso
Related Story: Low-Cost Innovation: Waves Of Change from India?

By Fang Shihan
Fang Shihan is a freelance journalist based in Singapore, covering business and sports.
Got something to say about the economy? We want to hear from you. Contribute your article and be part of the the world's largest independent online economics community today!